A spring visit to Allt-y-bela
0
Written by Lisa on 31st Mar 2017 in
Inspiration
It's a while since I visited Arne Maynard's garden with my some of my garden design peers last year, but we were all so inspired last time that we decided to arrange another visit.
The weather was cold and grey which was far from perfect for good photographs, but I hope you'll still feel inspired and enjoy looking through them.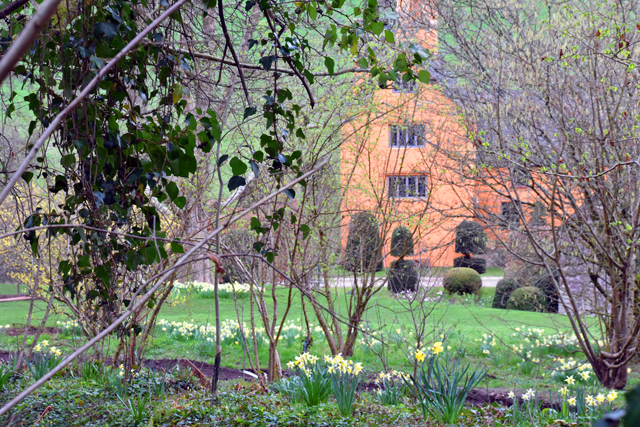 This time we walked through the recently created woodland garden which they have been taming for a couple of years.  The mass of narcissus were planted a few years back and certainly added some welcome sunshine.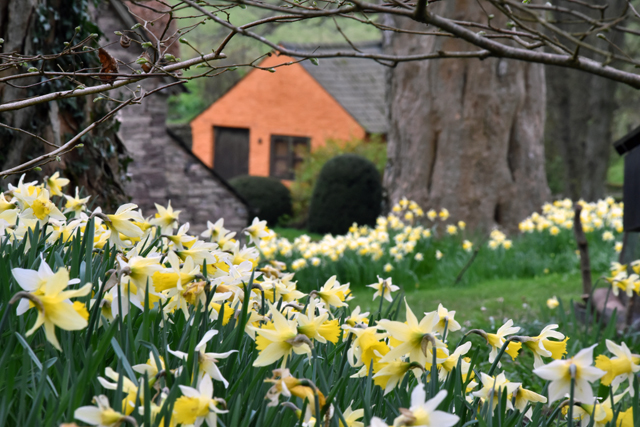 I think it's good to see gardens when they're stripped back to the bare bones. You get to see the structure without any distractions.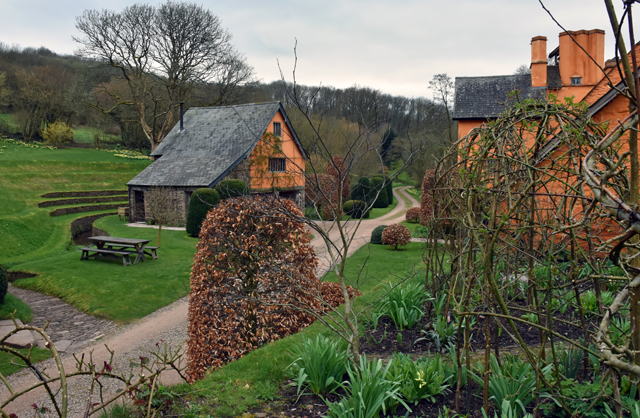 But Arne's garden is based on structure anyway and the pieces of topiary are so crucial to the overall feel of the garden.  I love the contrast at this time of year between the brown leaves of the beech and the deep green of the yew and osmanthus domes which were a new addition to the scene.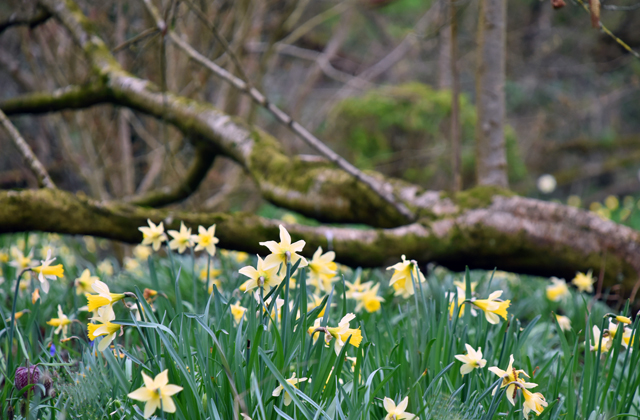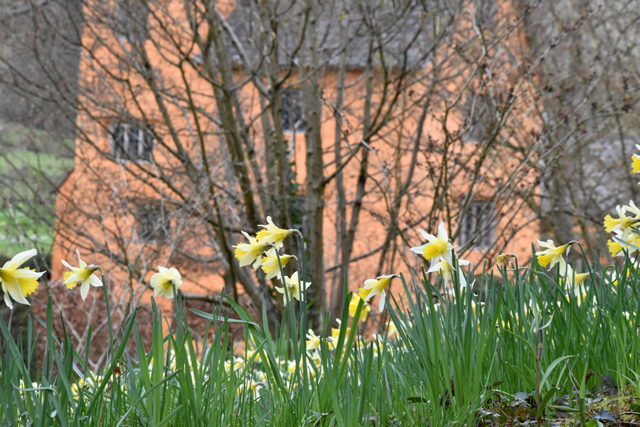 The warm orange walls of the house I think bring the garden to life.  If it was painted white or cream it just wouldn't have the same feel about it. Seeing it again has reconfirmed that we need to be a bit bold when we paint our house.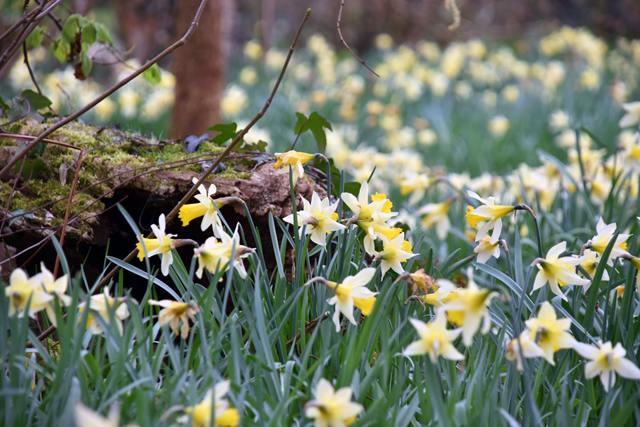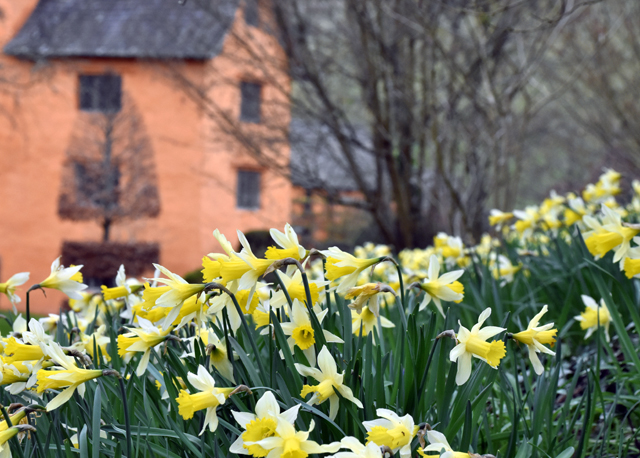 I still love the cobbles everywhere too, something I will incorporating into our own garden when we finally get around to do something.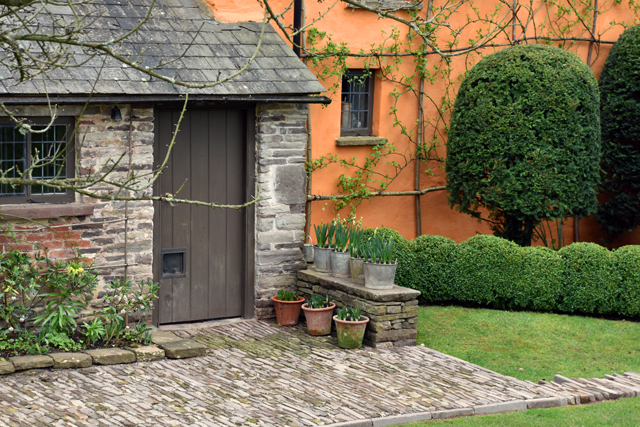 It just feels right in such a rural setting.  Look how gorgeous the moss is between the stones…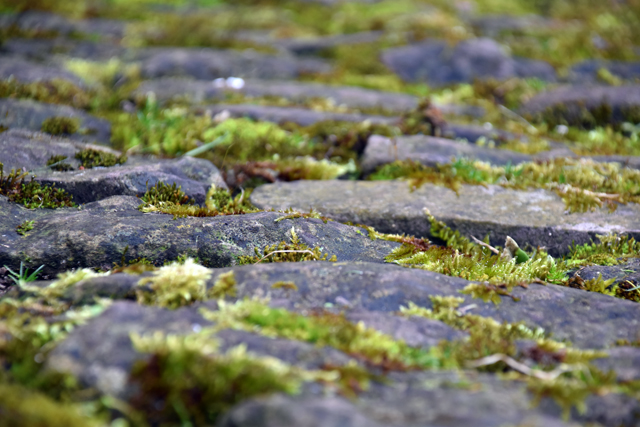 I'll leave you with this gorgeous combination of colours in terracotta pots at the front of the house.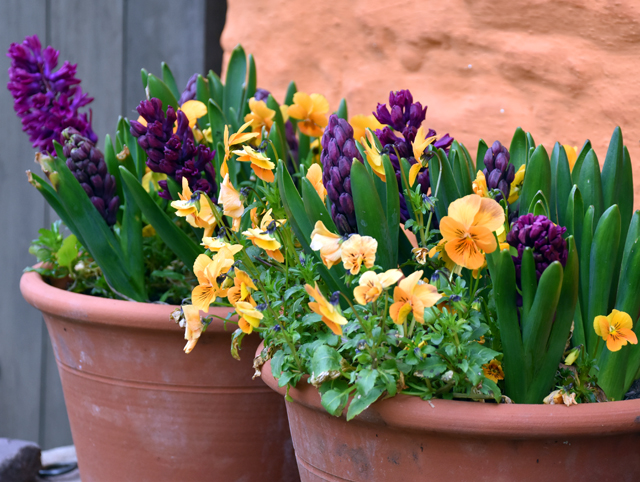 We have another trip planned for the summer when we hope to see the wildflower meadow in full swing so fingers crossed for better weather so that it makes for better photographs.
(Images: Lisa Cox)