A trip to Canary Wharf with my camera
0
Written by Lisa on 3rd Nov 2016 in
Inspiration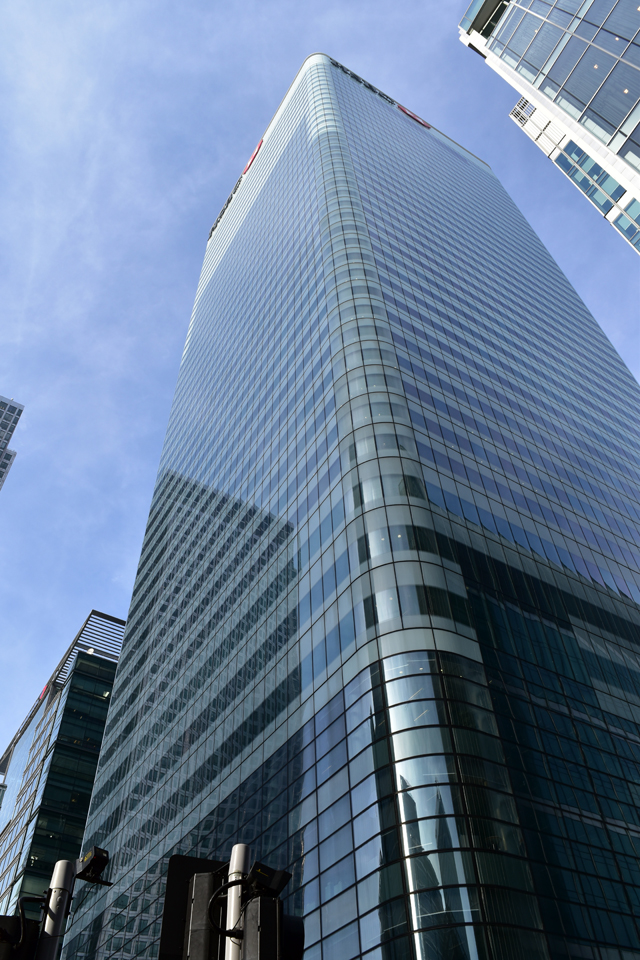 I've never been to Canary Wharf before, quite amazing really considering that I lived in London for 8 years and worked in the City for most of that time.
I'd arranged to go with my friend and fellow garden designer, Jane Shankster, who also loves to take photographs.  It was a really inspiring day in the glorious sunshine.  The coffee and orange syrup cake wasn't bad in the afternoon either!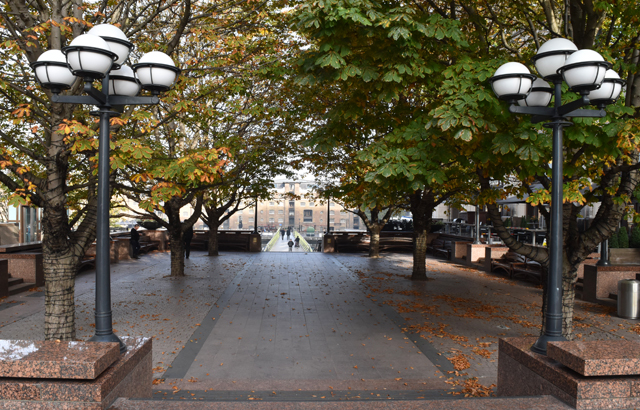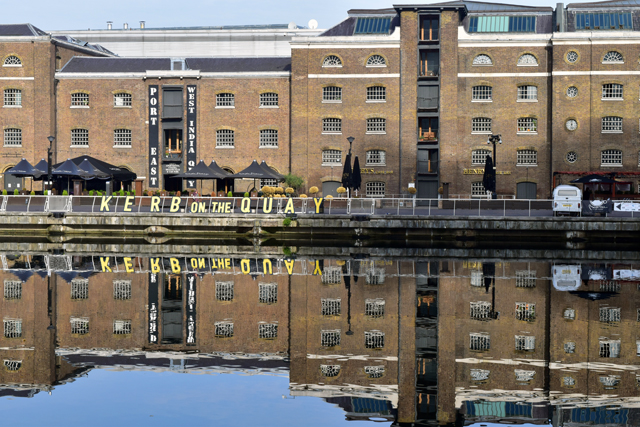 As always, I took far too many photographs to post in one sitting, so today I want to share some of the pictures I took in colour of the buildings and boats in Blackwall Basin.
I took quite a few this time in black and white so I'll share those with you later along with those I took at the Cross Rail roof garden and the garden at Canary Wharf Tube station.  A bit more what you'd expect from a garden designer maybe!?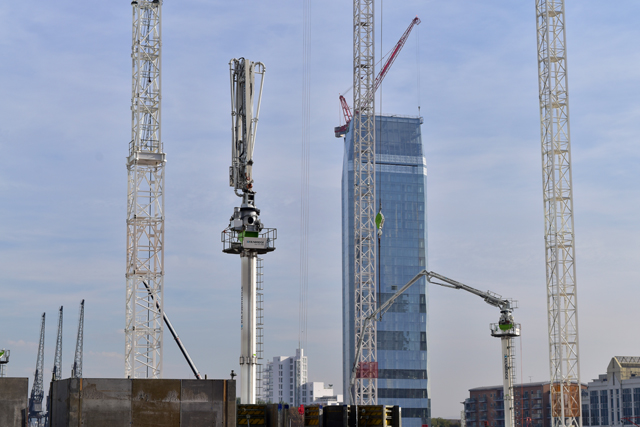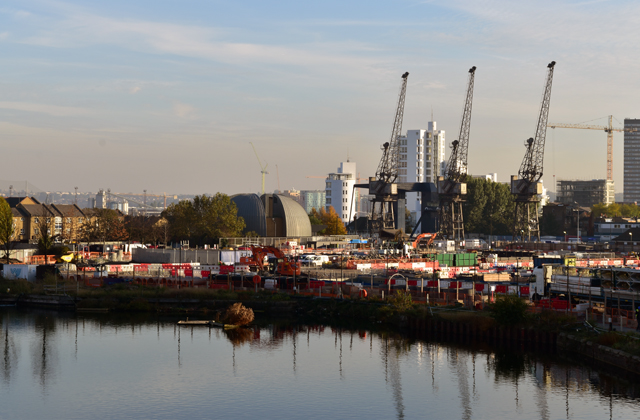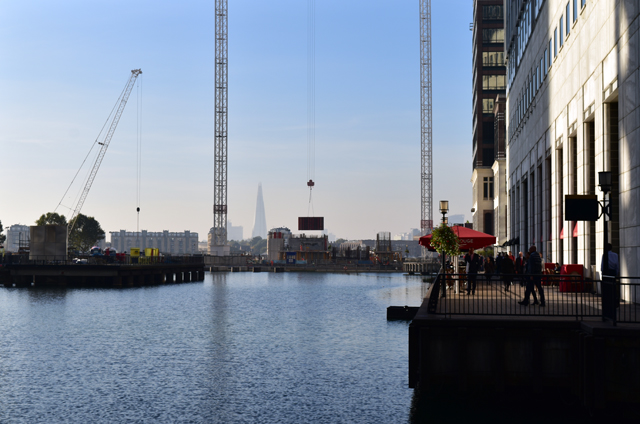 There was a lot of serious building work going on and the cranes were enormous.  It's really quite tricky to get your bearings because of the curve in the river.  In the picture above you can see the Shard in the distance which seems just stone's throw away.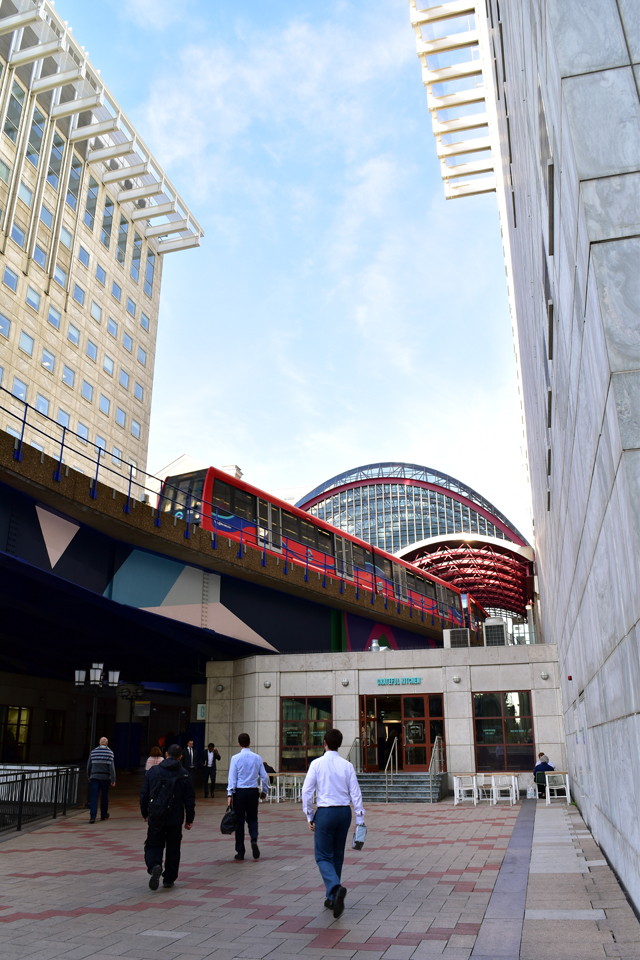 Cities can be very photogenic places, especially when the architecture is dynamic and this scene with the Docklands Light railway overhead caught my eye.
Below you'll see the rooftop of Billingsgate market which is a far cry from the original building on the bank of the Thames.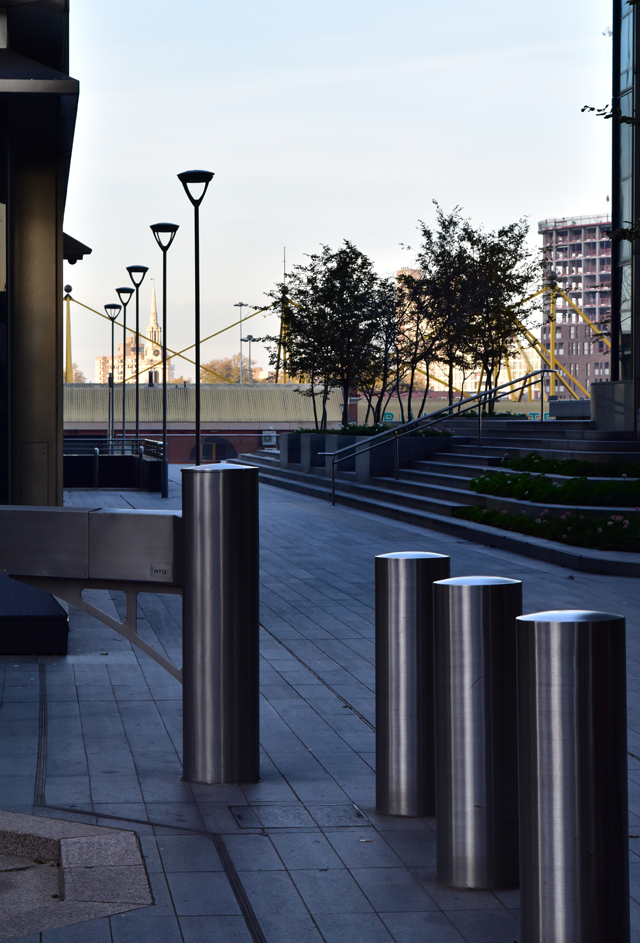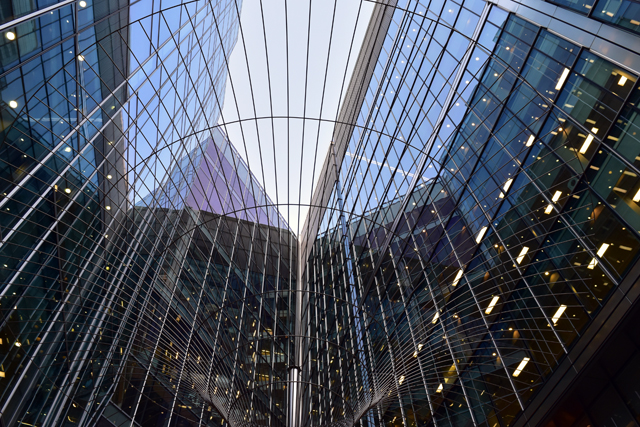 These wire sculptures caught our eye.  Positioned in a courtyard area between office buildings, they created a beautiful pattern.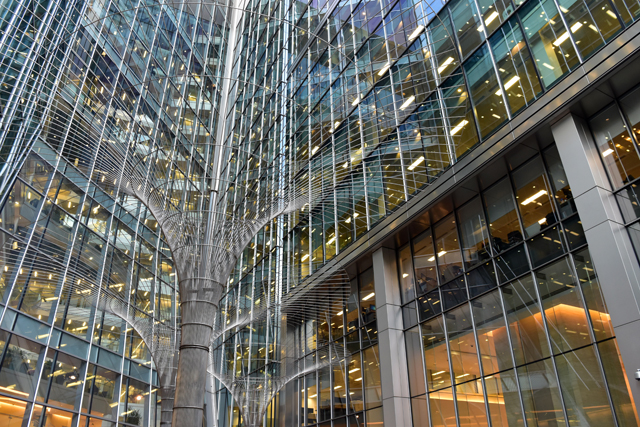 We also walked through an atrium area  which had the most amazing ceiling and floor.  If you look at the glass roof, you can just about see the reflection of the swirly floor pattern.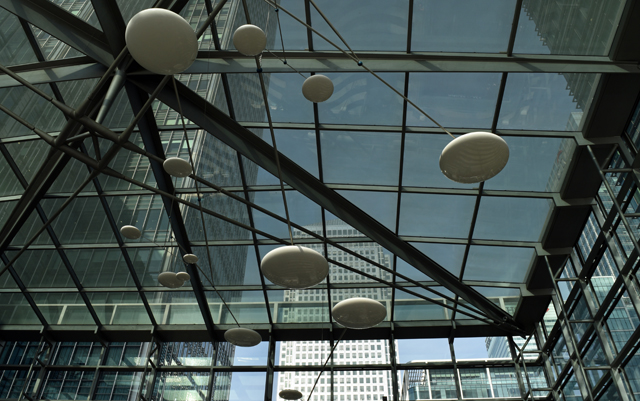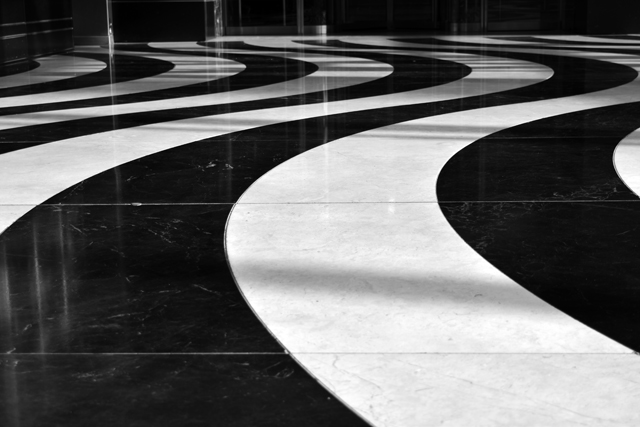 We ended the day in Blackwall basin where the late afternoon sunshine was amazing on the water.  The reflections were fabulous.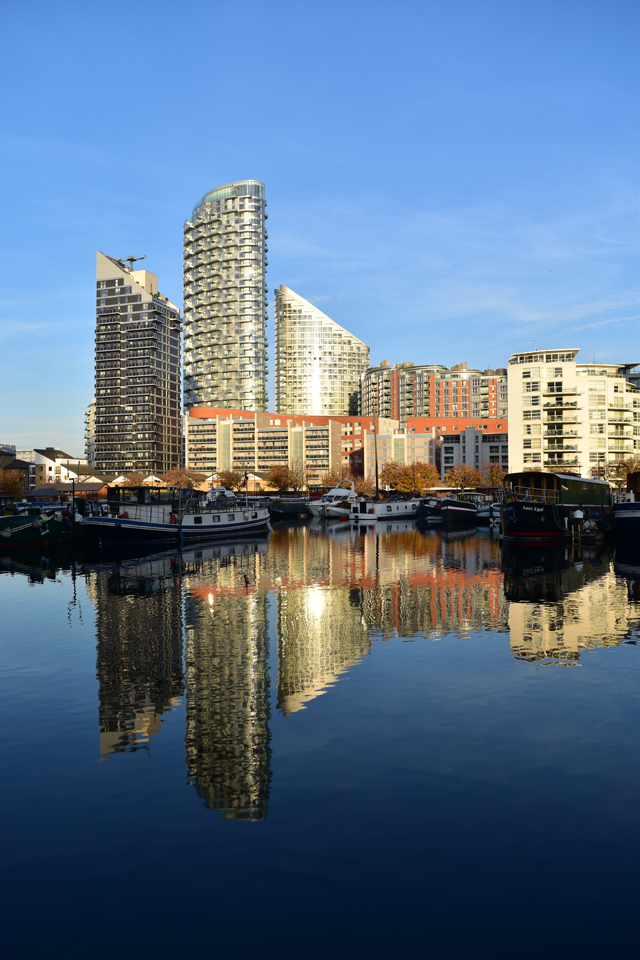 Quite mesmerising really.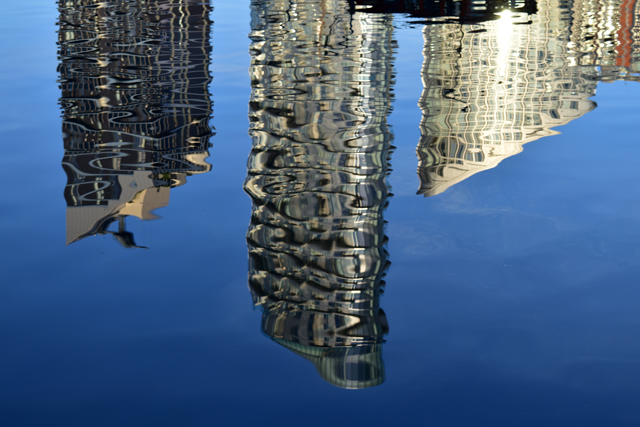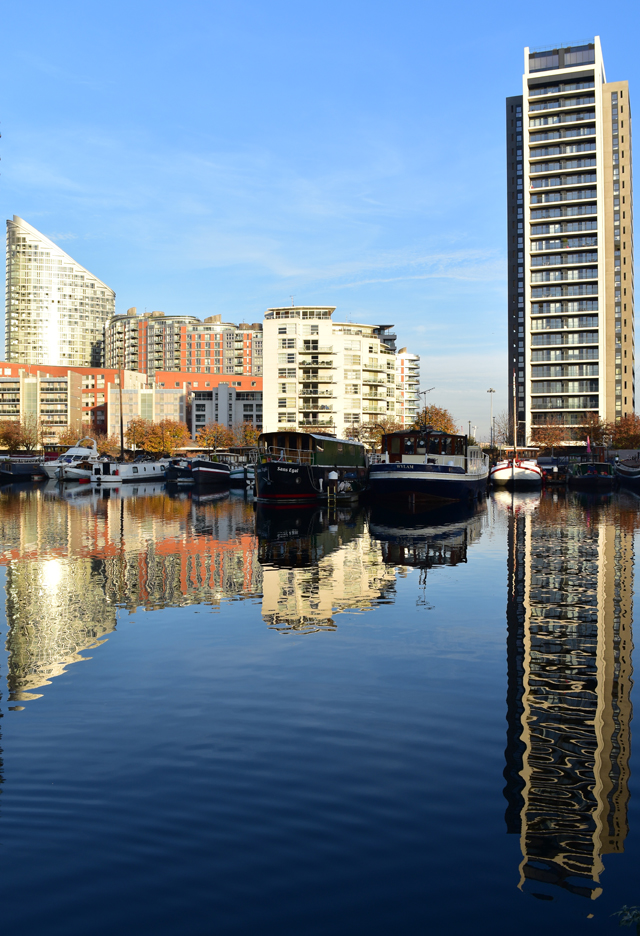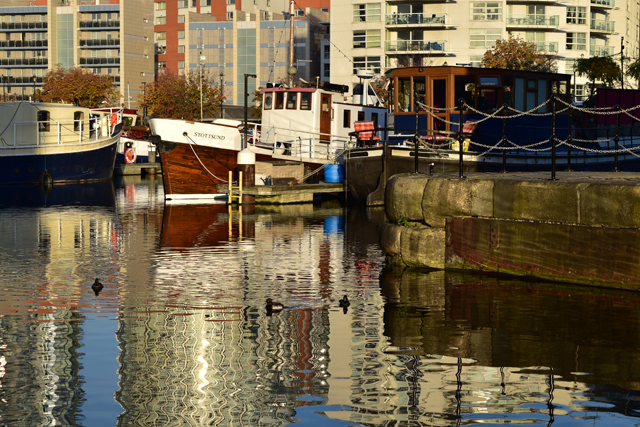 The sun was behind us at this point and washed the boats and water with a warm glow.  Even the flats in the background looked attractive.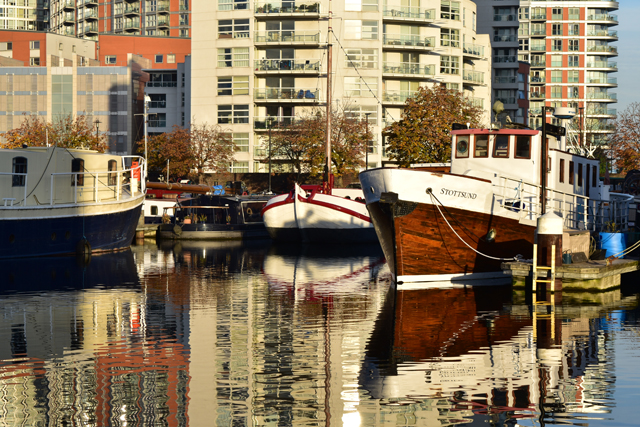 I'll be back soon with some more photographs.  I'll be interested to hear what you think about those I took in black and white.
(Images: Lisa Cox)