A Visit to Chestnut Lodge in Cobham, Surrey
4
Written by Lisa on 25th Apr 2011 in
Inspiration
On Sunday I went to visit Chestnut Lodge in Cobham, Surrey, which was open under the National Garden Scheme (NGS).  The description in the Yellow Book sounded quite intriguing…a 5-acre garden surrounding a late Georgian house with formal areas near the house, specimen trees, wisteria and rare exotic plants as well as a naturalised pond and an aviary walk with a fine collection of tropical birds.
To be honest, the garden wasn't really my cup of tea, but I'm sure there aren't many houses in Surrey that can boast 4 species of flamingo in their garden pond…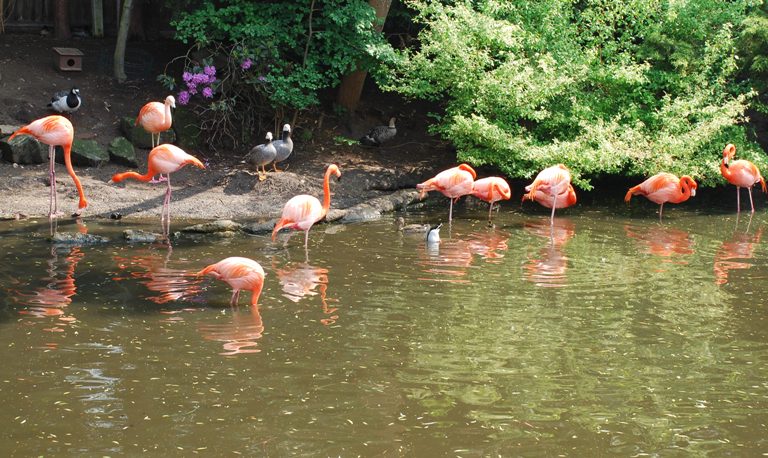 The main points of interest were the animals and birds, from meerkats to tropical birds, it was more like visiting a menagerie really!  The star of the animal show for me were the giant tortoises – doesn't he look comfy sunning himself….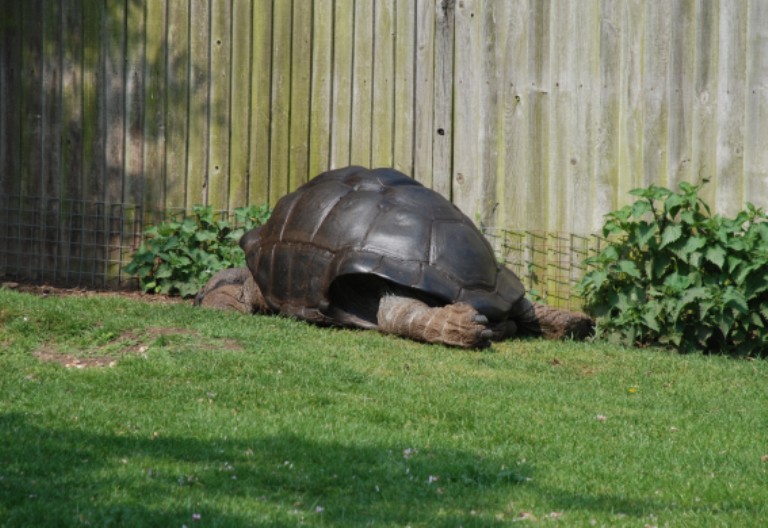 Apparently, it was here at Chestnut Lodge that the first successful breeding of giant tortoises took place. There was a peacock too whose feathers were beautiful when they caught the sunlight…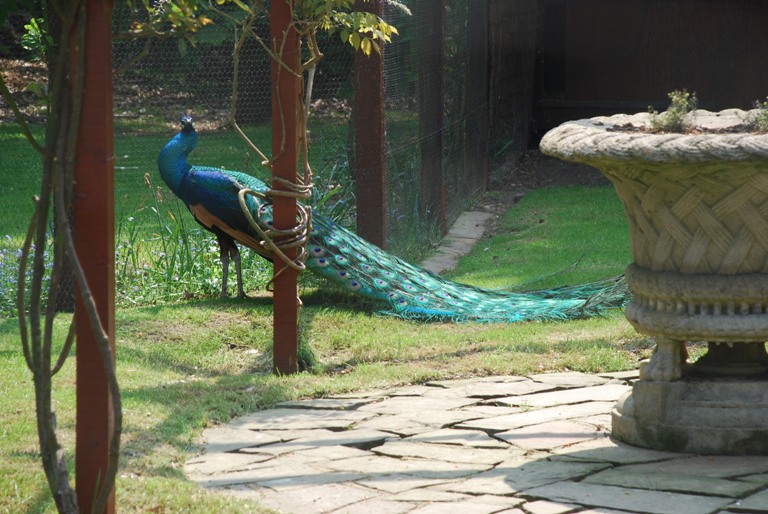 The garden itself had a woodland feel about it,  a large expanse of lawn with rhododendrons, other large shrubs and specimen trees…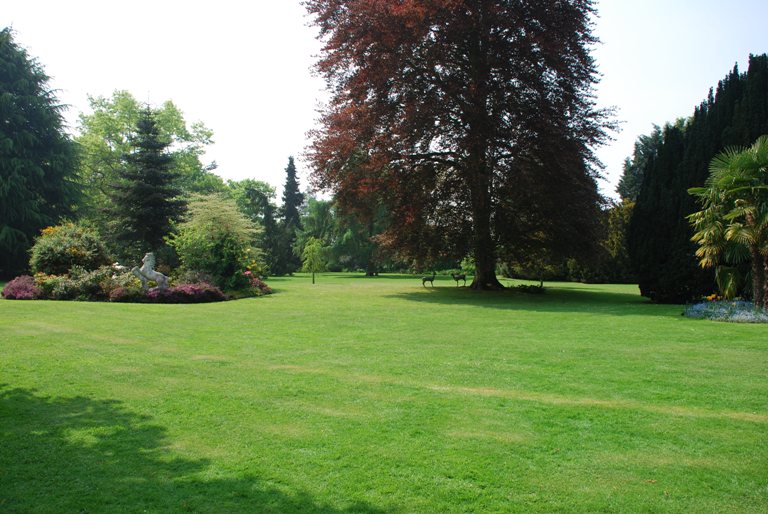 It didn't come close to Vann Garden for me, but if you have a special interest in rare birds you'll love it at Chestnut Lodge – certainly not something you'd expect to see in someone's back garden that's for sure. Unfortunately, they don't allow children under 15 in the garden – a real shame I think!
4 Responses to "A Visit to Chestnut Lodge in Cobham, Surrey"