A Visit To Loseley Park Garden
0
Written by Lisa on 2nd May 2011 in
Inspiration
I love the garden at Loseley Park and we popped in there today after visiting the Grow Your Own Show that was being held in the grounds. You may remember me blogging about Loseley Park before, but I thought I'd share some pictures of how it looked today, which was so amazingly different to June last year!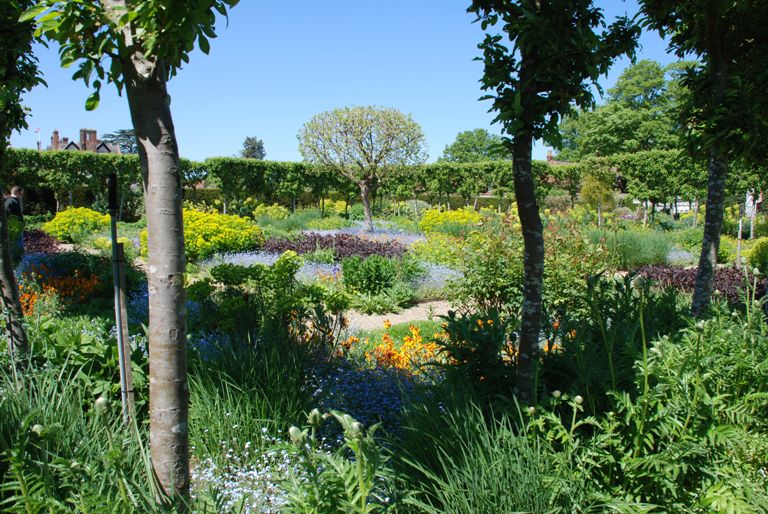 To give you an idea of how different it will look in June, here's how it looked last year…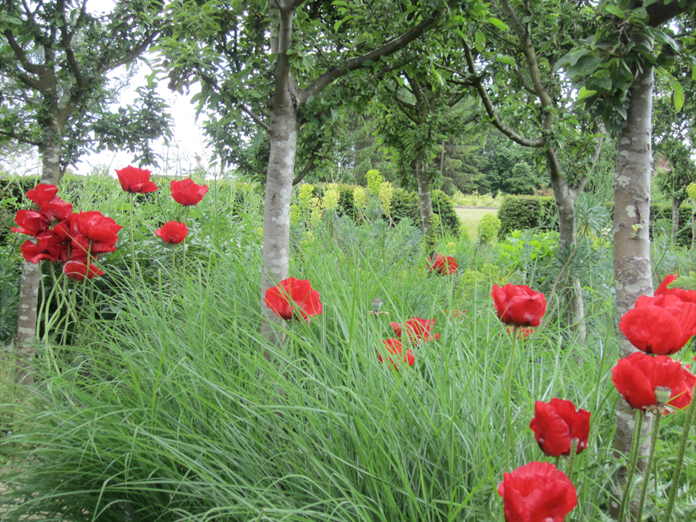 Ok it's not quite the same view, but it is a picture of the same part of the garden, a gorgeous courtyard area surrounded by pleached fruit trees.  If you look closely at the picture above you'll see that the oriental poppies are in bud so they may just put in appearance before June this year!
What I love most about the garden is that it has an informal feel about it.  The house is grand and the garden is laid out in a formal style but much of the planting is soft and flowing so that it spills out over the pathways.  There never seem to be that many people there either so I always get a dreamy sense that it could be mine.
Today, one of the most spectacular things was the wisteria which literally covers the wall as you come into the garden.  The scent was truly intoxicating…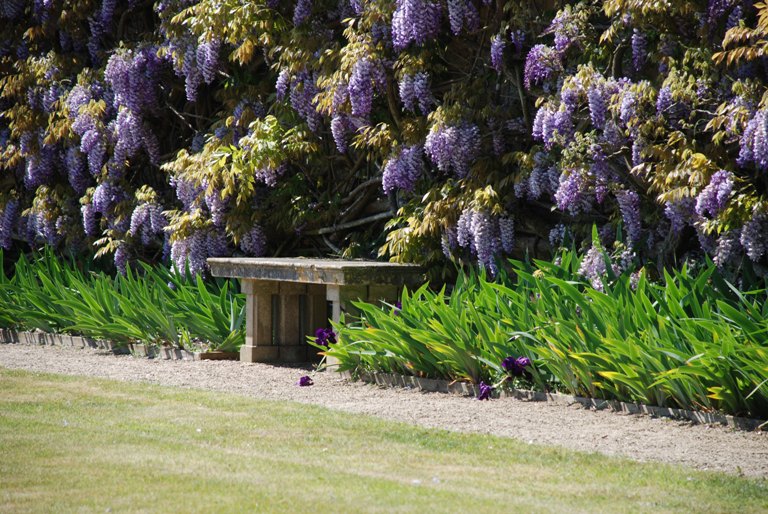 The kitchen garden too is just wonderful, full of edible plants and culinary herbs that fill the beds in a luscious way…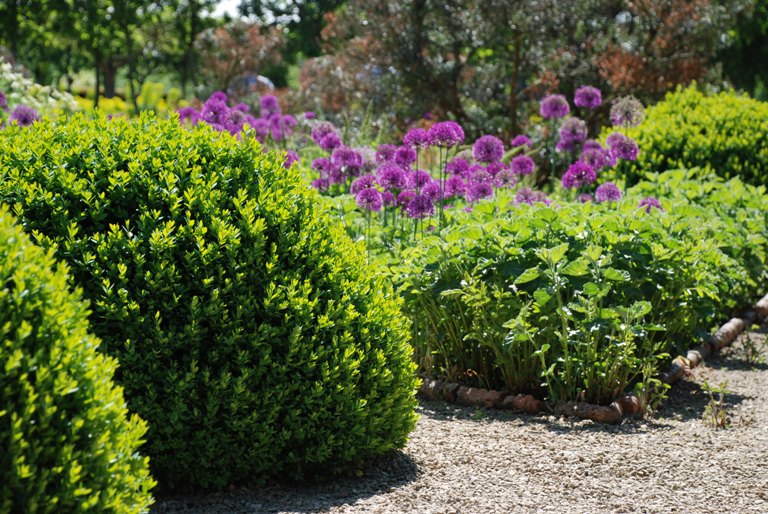 If you get the chance to go, I'd urge you to do so.  It's not the kind of place that you can amble for hours, but it's lovely all the same.  The 16th century house is also open ( although I have never been inside) and there's a lovely cafe and gift shop – plenty to keep you occupied on a sunny afternoon!