A visit to New Wood Trees in Devon
2
Written by Lisa on 9th Feb 2015 in
Inspiration
,
Plants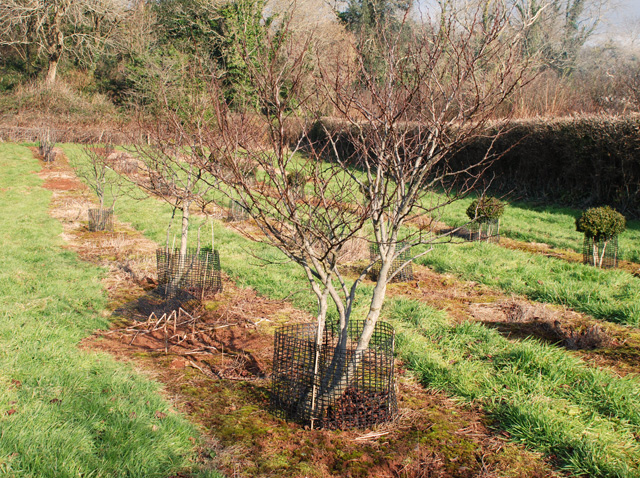 I went to visit New Wood Trees on Wednesday, a fabulous nursery in Devon specialising in multi-stem trees.  I've sourced a few trees from them in the past, but it was great to finally make a trip there to see the extent of their stock and to meet the owner, Philip Nieuwoudt.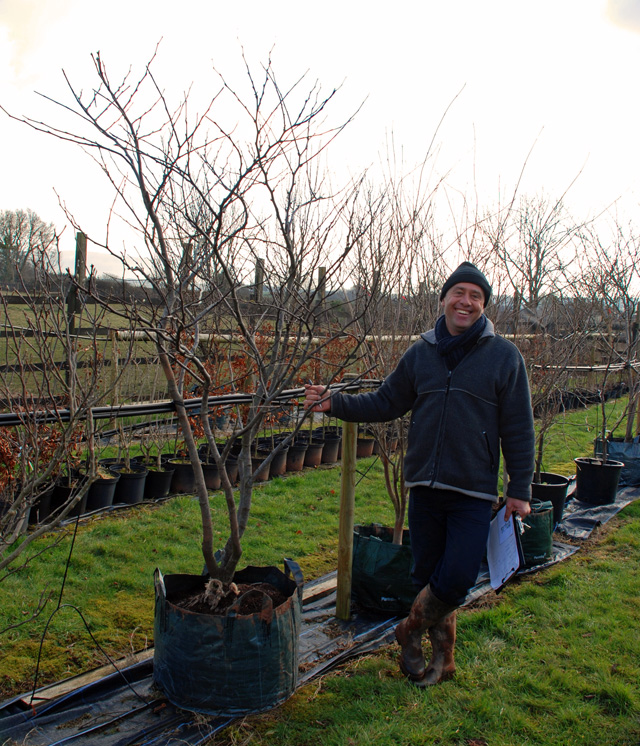 I love working with people like Philip, so passionate and knowledgeable and brilliant at what he does.  So often trees are grown with clear straight stems and a neat canopy at the top.  This has a lot to do with managing the space required for growing, but I often feel that the character of each tree is a little lost.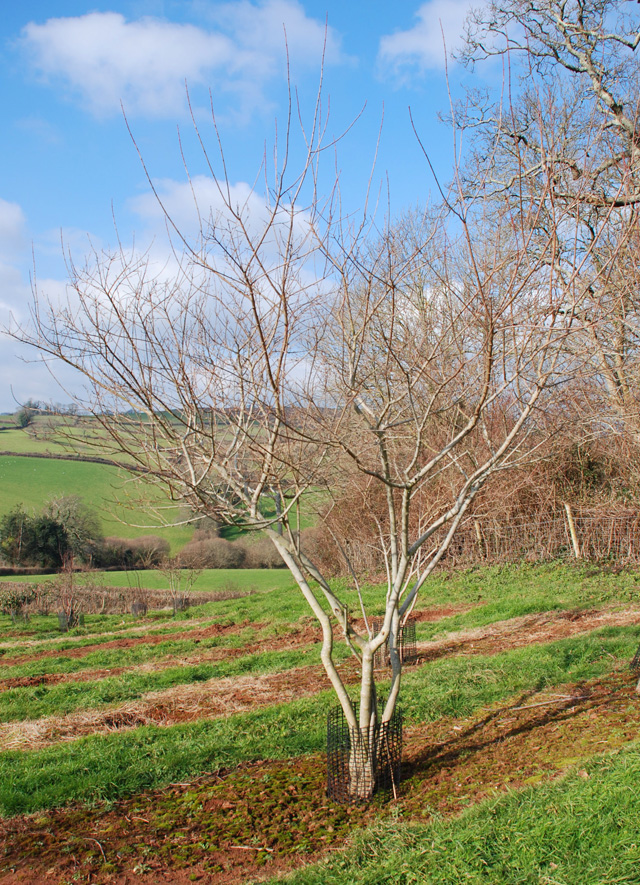 At New Wood Trees, everything is grown in the field so each tree is completely individual and has its own character. This is their busy season whilst the root-balled stock is available although they do lift and containerise some of the stock so that there are trees available in the summer.  But if you want to pick out the right tree from the full range of stock, this is the time to do it.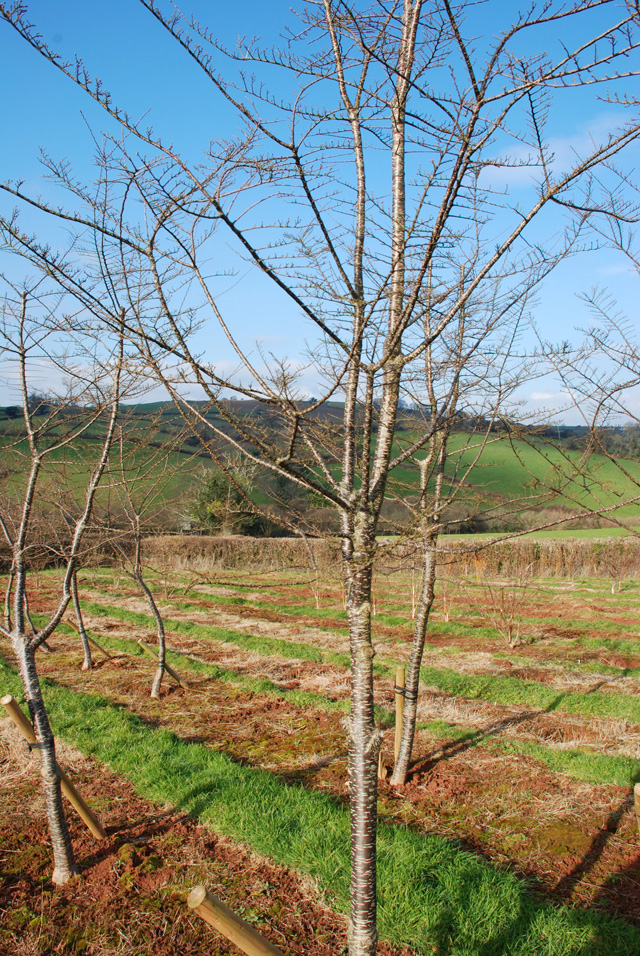 The tree in the image above is an Antarctic Beech (Nothofagus antartica), a tree I haven't come across before.  The bark was amazing in the winter sunshine and I'm very interested in seeing it in the summer when it's in leaf.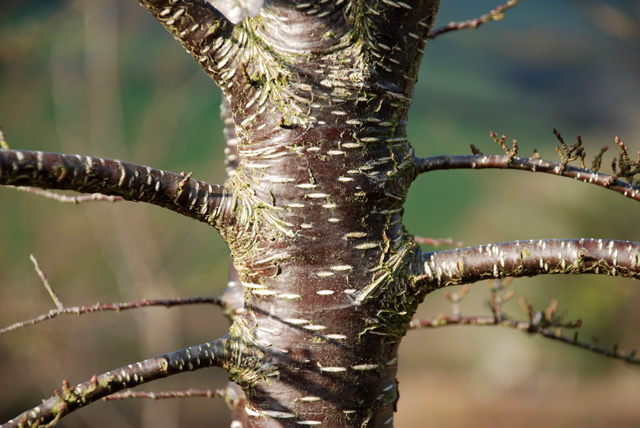 Even if you're not ready for it just yet, it's worth taking the time to source it now as it can be lifted, containerised and kept safe ready for planting out later.
I felt very inspired by the time we left and it got the creative juices flowing for my own garden…although I need to be a bit patient there.  Having said that, it will be lovely to be able to plant a tree in a garden where it has the space to breathe, I'm very excited about that!
But Wednesday was mainly about RHS Cardiff for me as I need a special tree for that. Lots of choice and some decisions are now to be made…more details to follow soon on that topic.
I'll leave you with a few pictures of some multi-stem topiarised box which Philip has been experimenting with.  I think he could be on to something – a new look for the box ball!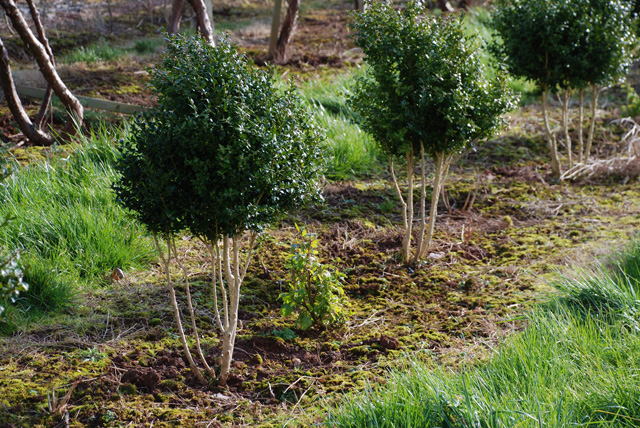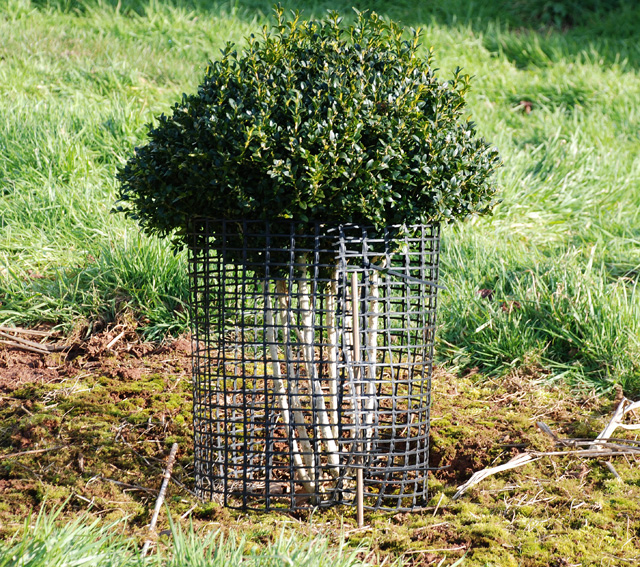 There's a lot more information on the New Wood Trees website, but I can wholeheartedly recommend Philip and his amazing trees!
(Images: Lisa Cox)
2 Responses to "A visit to New Wood Trees in Devon"