A visit to Noel Kingsbury's garden at Montpelier Cottage
3
Written by Lisa on 14th Sep 2015 in
Inspiration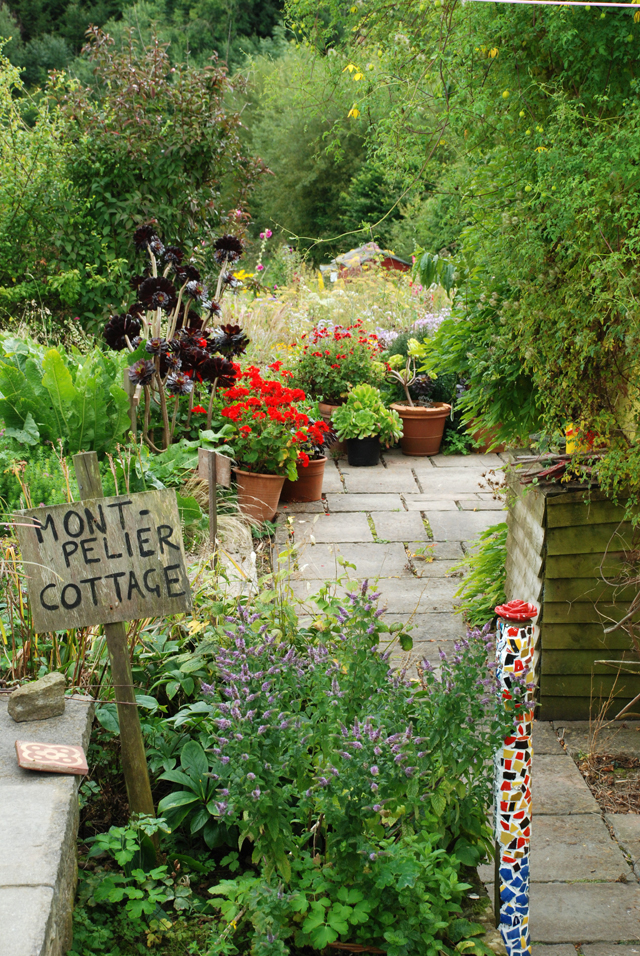 Yesterday we visited Noel Kingsbury's garden near Hay-on-Wye which was open under the National Garden Scheme (NGS). I wanted to go because I saw Noel speak at a conference last year and I was really interested in what he had to say about his research into the robustness of plants and plant competition, especially in public areas where maintenance is key.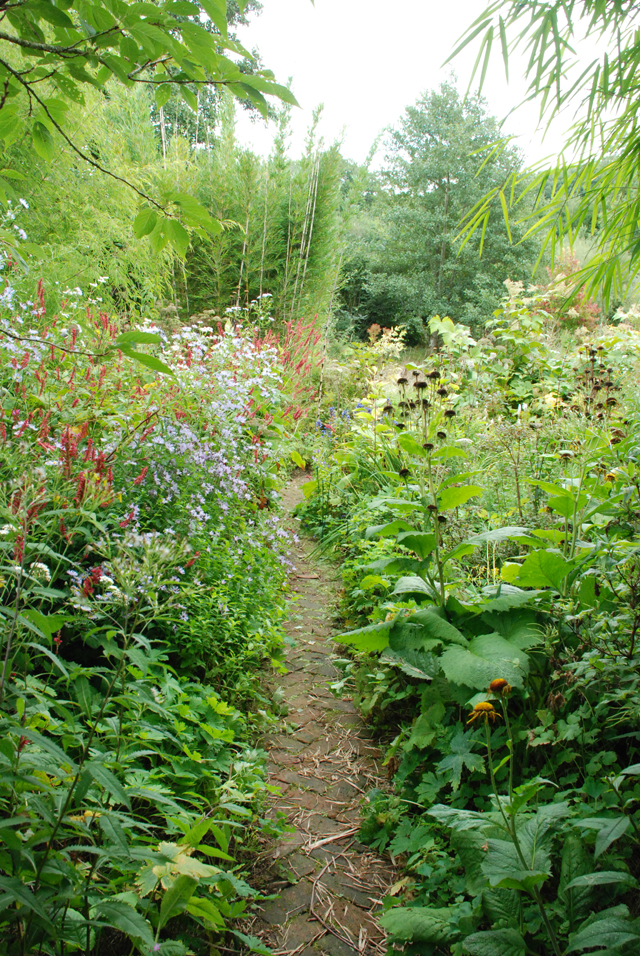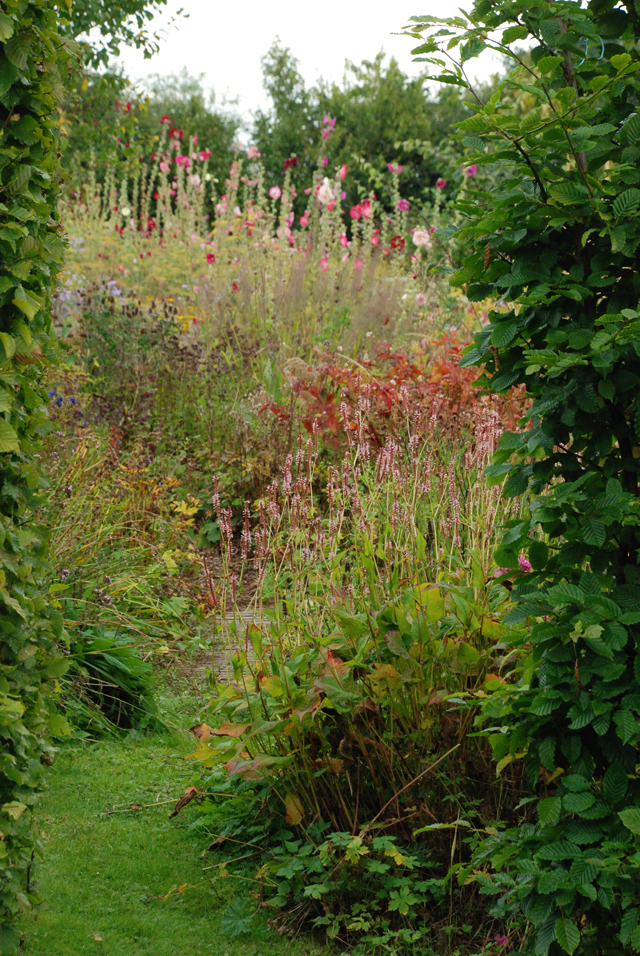 I was also interested to see a less cultivated garden of which part is very much left to its own devices – any inspiration I am able to get for our own garden is welcome as I want it to be in touch with the landscape as much as it can be.
It's sometimes hard to step away from a garden that is professionally engineered and laid out.  I want our garden to be as though it just happened rather than feeling too contrived.  Of course I'll plan it on paper, but Noel's garden made me realise that rough sleepers bedded into a slope do just fine as steps.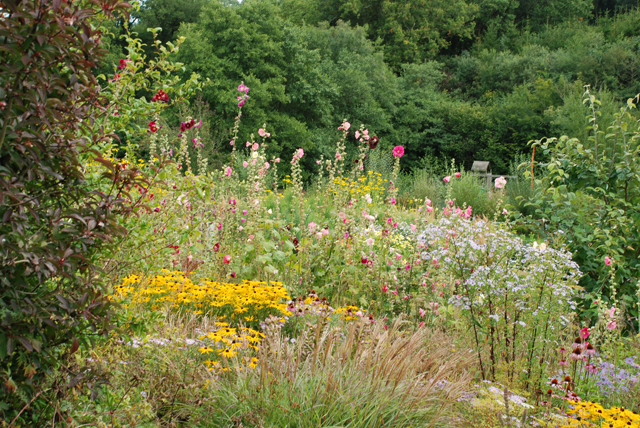 The wild flower meadow was past it's glory state so I'd love to go back when it's in full swing.  Having said that, it was interesting to see an area which has not been added or forced.
The plants in this part of the garden were there when Noel moved in the house – similar to the bank we have allowed to grow over the summer months in our garden where we have a variety of wild flowers. I didn't take any pictures of the meadow because it wasn't looking very photogenic.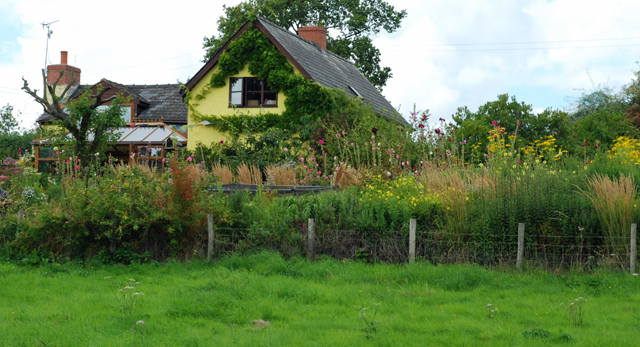 The highlight for me was the area around the Pavilion, Noel's studio and also has B&B accommodation (see link below).  The Pavilion itself is made from straw and clay and has a green roof too.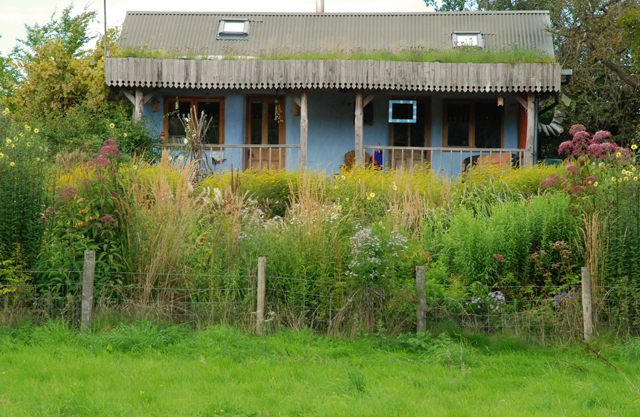 The gravel garden at the side of the Pavilion is also an experiment where they are trying to encourage a range of perennials and grasses to self-seed naturally within the gravel mulch.  The result so far is pretty stunning I think.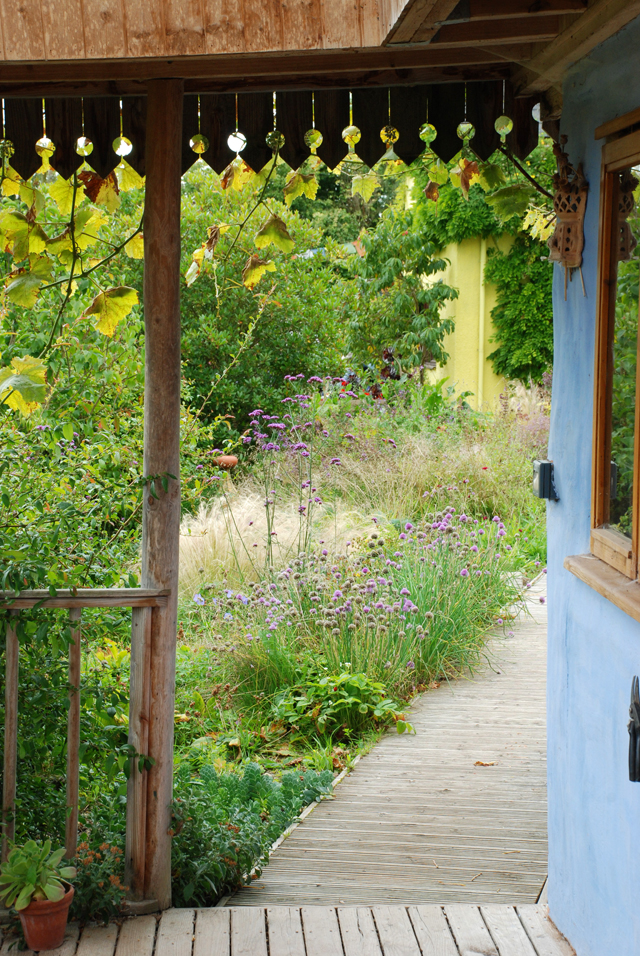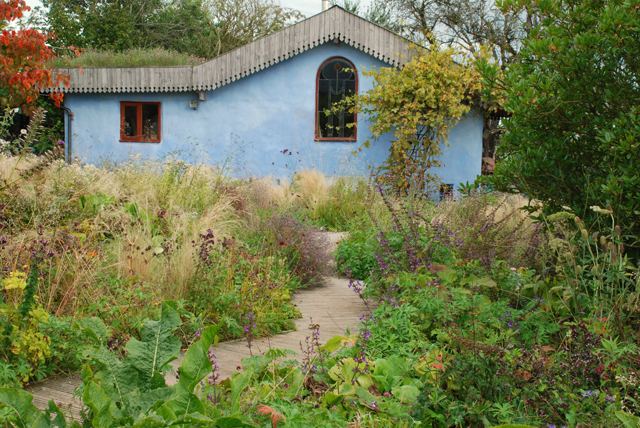 This part of the garden includes an area of research plots where Noel is looking into plant competition with a view to commercial development and also a septic tank soakaway where various plant groupings are being tried which will create a more ornamental version of the well-known reedbed sewage system.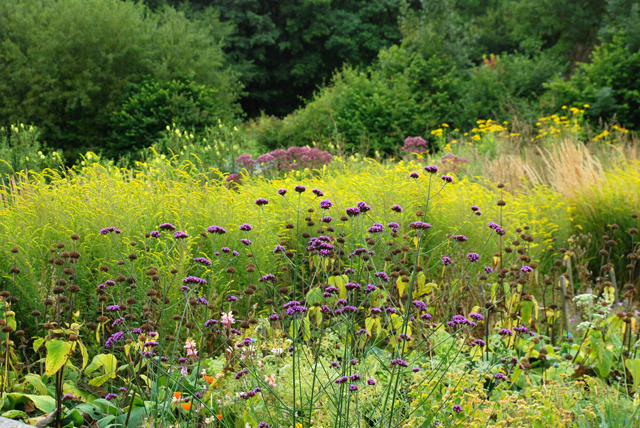 I loved this quirky way of literally "framing the view" – could be an idea I steal!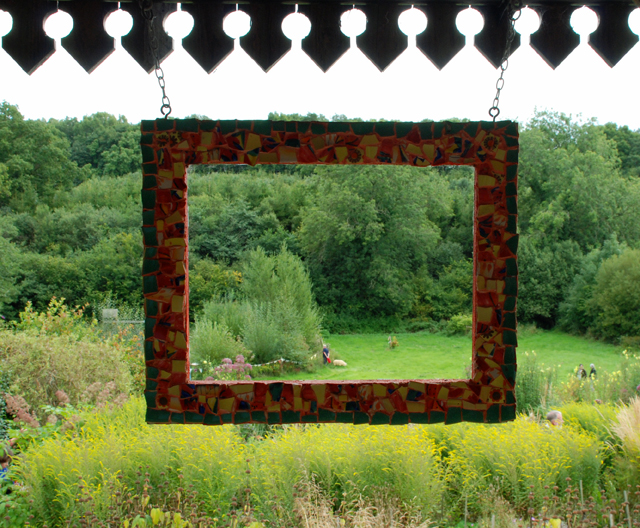 The rest of the photos were taken in the nursery area of the garden – a wash of yellow, blues and purples – yellow is always so stunning at this time of year…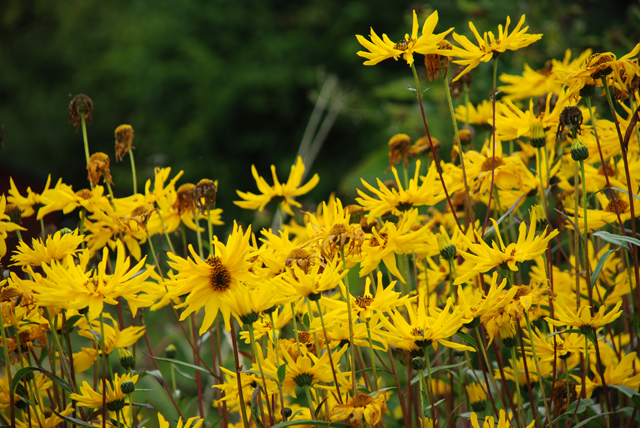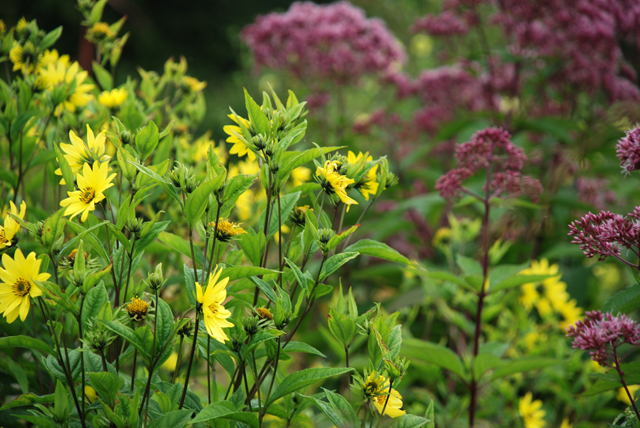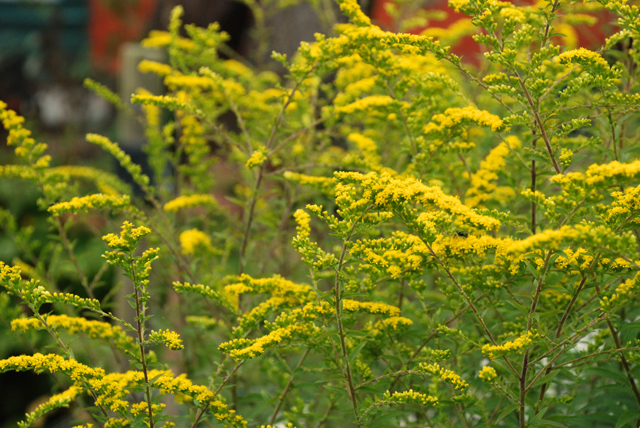 And the Hollyhocks hanging in there too are always dramatic and attention-seeking!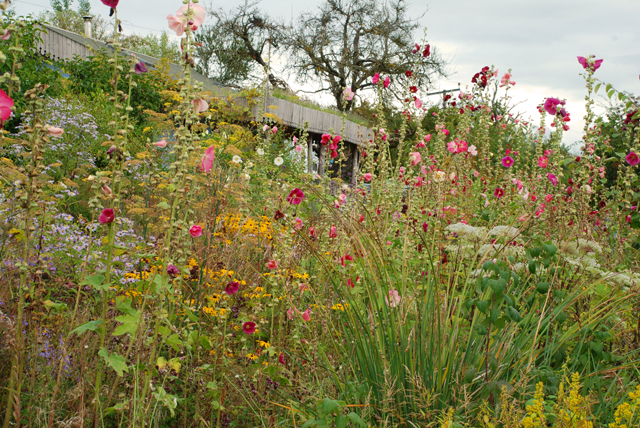 I'd love to go back when the meadow is is full flower so I may make a note in my diary for next year.  More detail about Noel Kingsbury can be found on his website (www.noelkingsbury.com) and if you're interested in staying in the Pavilion, you can find details here www.ecopavilion.com.
(Images: Lisa Cox)
3 Responses to "A visit to Noel Kingsbury's garden at Montpelier Cottage"