A visit to the Sir Harold Hillier garden in Romsey
10
Written by Lisa on 17th Jan 2012 in
Inspiration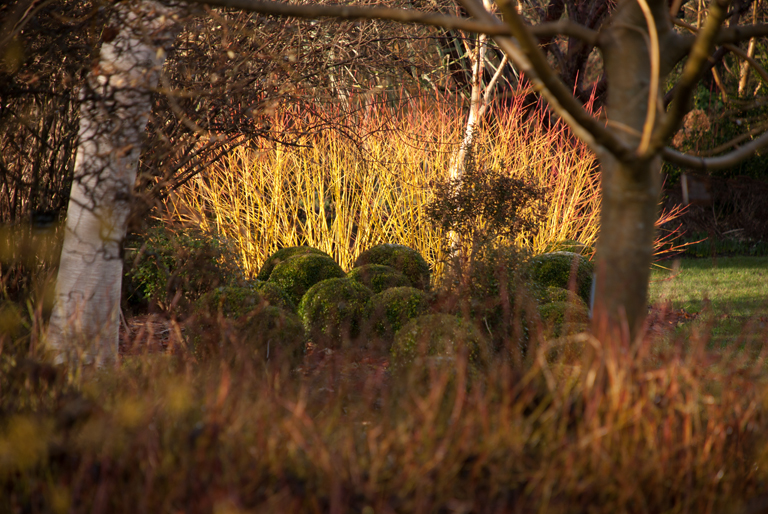 I spent a wonderful day on Friday with a garden designer friend who, like me, wanted to practice her photography in a garden with winter interest.  We chose the Sir Harold Hillier Garden in Romsey primarily for its winter garden but also for its amazing collection of trees.  The weather was on our side too, bright and cold and perfect for bringing the winter stems and tree bark to life.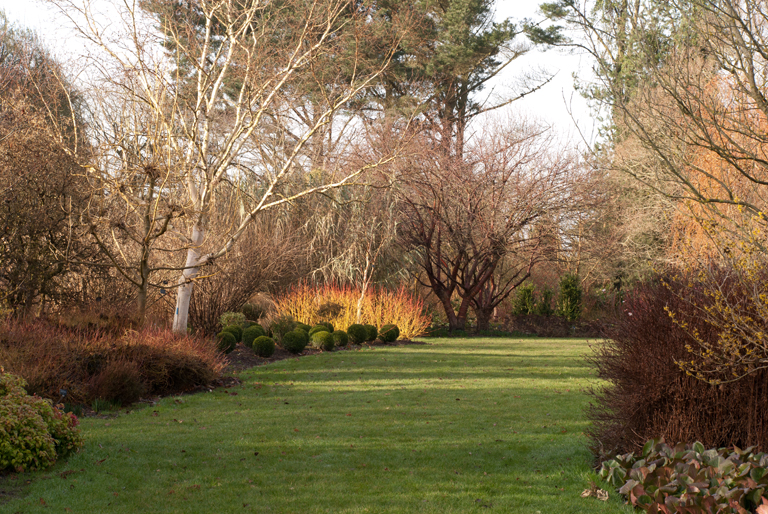 When you visit a "winter" garden in winter you really understand how wonderful plants can be in the season that we associate with dull and dreary days.  The yellow and orange cornus stems (above) looked as if they were on fire when the sun caught them.  The trees shine too, look how wonderful the bark of the acer griseum looked against the young stems of willow behind…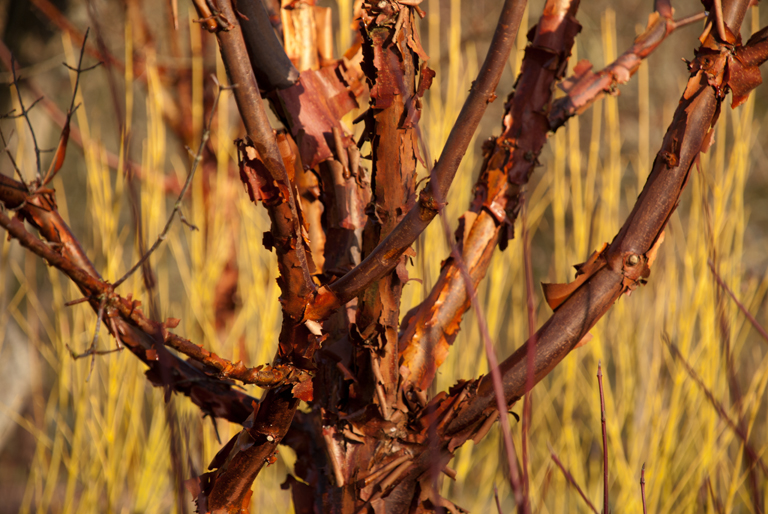 And the sweetly scented Hamamelis (witchhazel) also brought a warm glow…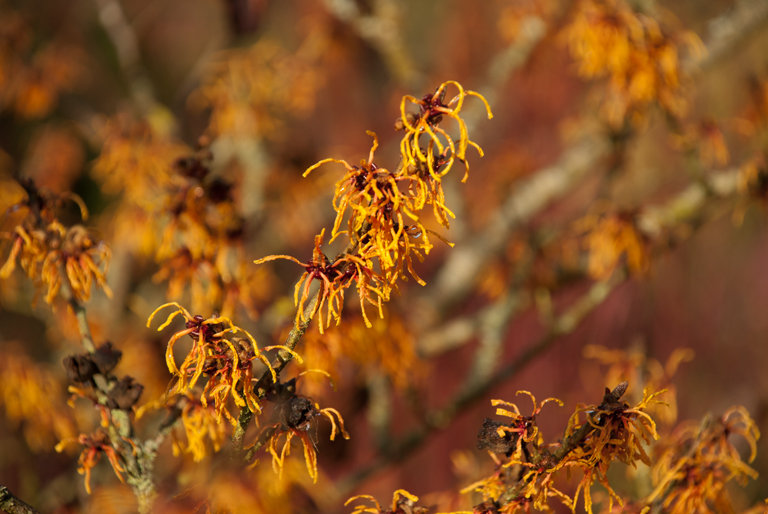 Visiting gardens in winter is a really good way to observe the structure of a garden.  The structural plants are important in summer too but once the beautiful flowers arrive our attention tends to get somewhat diverted and it's not until the winter that we realise we have huge bare patches.  I think this euphorbia looked fabulous against the glowing stems of the yellow bamboo (Phyllostachys aurea)…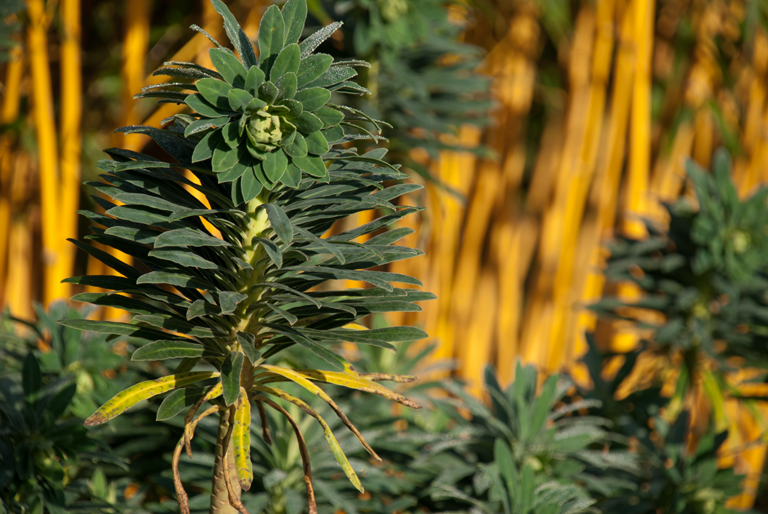 Grasses can look wonderful in winter too as they provide structure and interest, especially when the light catches them.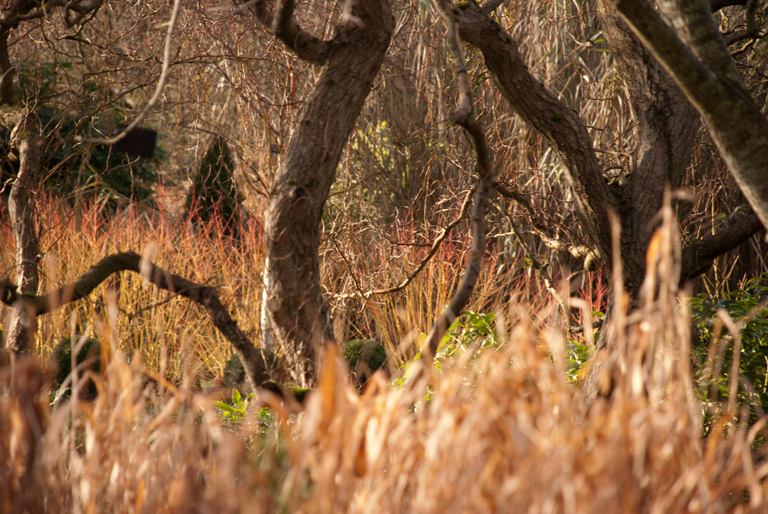 Stipa tenuissima is particularly good as it also brings movement to the garden, just the smallest breath of wind will make its elegant leaves sway…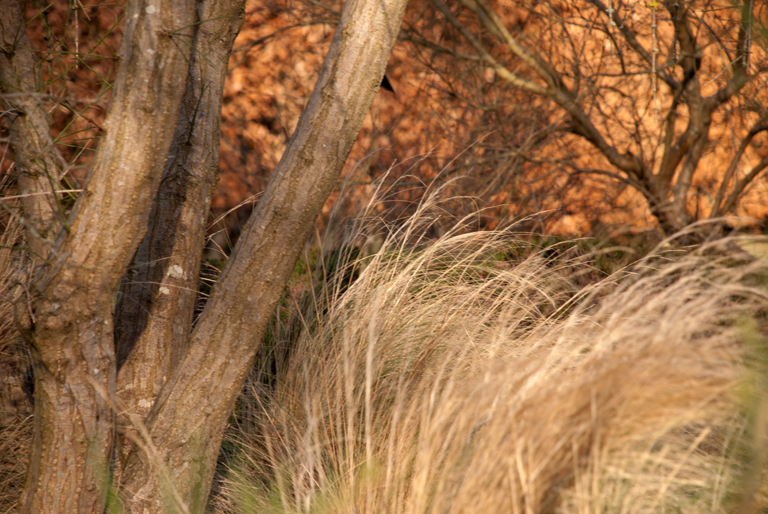 What struck me about Hilliers was the structure with the deciduous trees and how even if the tree is not particularly noted for its bark, the shape and form of an interesting tree can make a real difference to the look and feel of a space.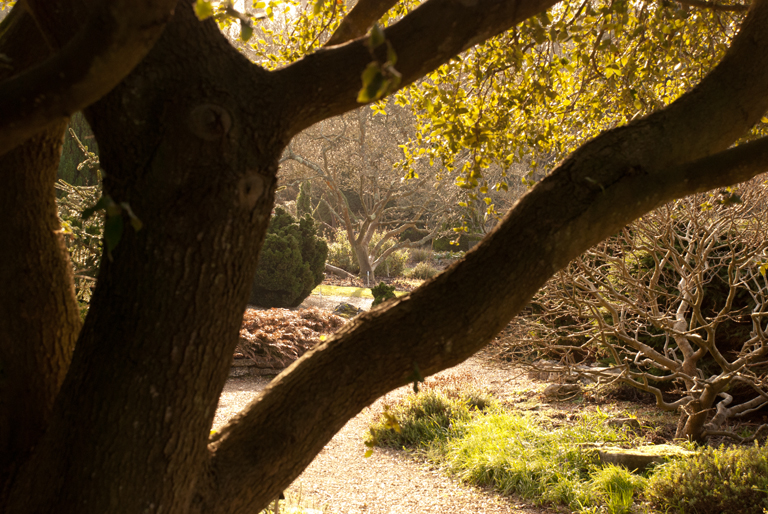 And flowers featured too, from the architectural spent flower heads of hydrangea…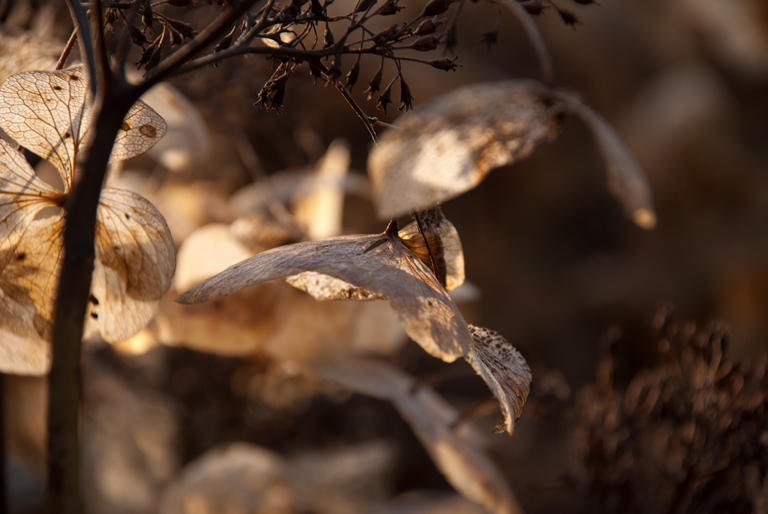 … to the purple heather…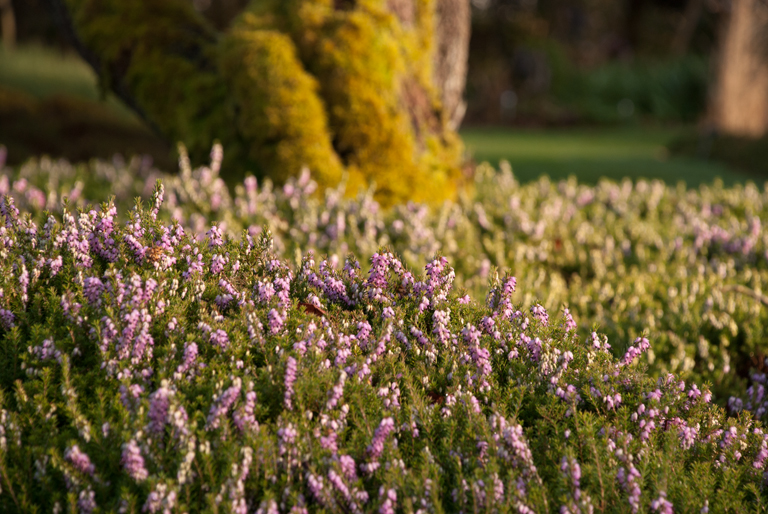 … to the intoxicating scent of the Daphne…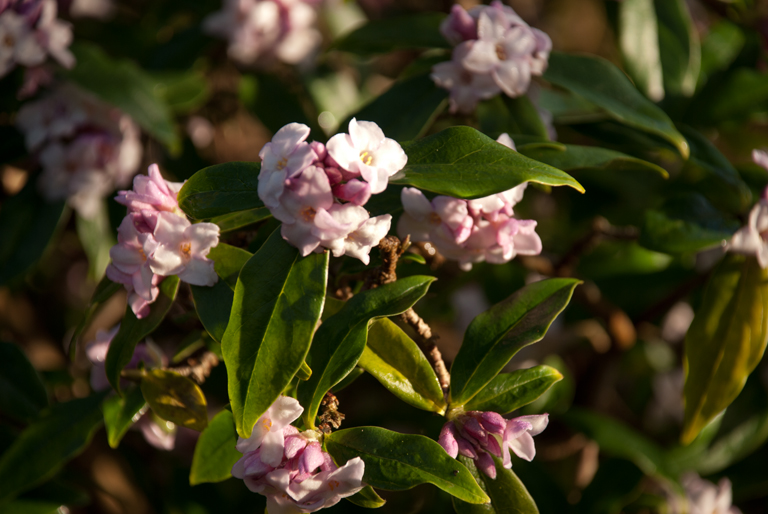 …to the many varietites of camellia sasanqua…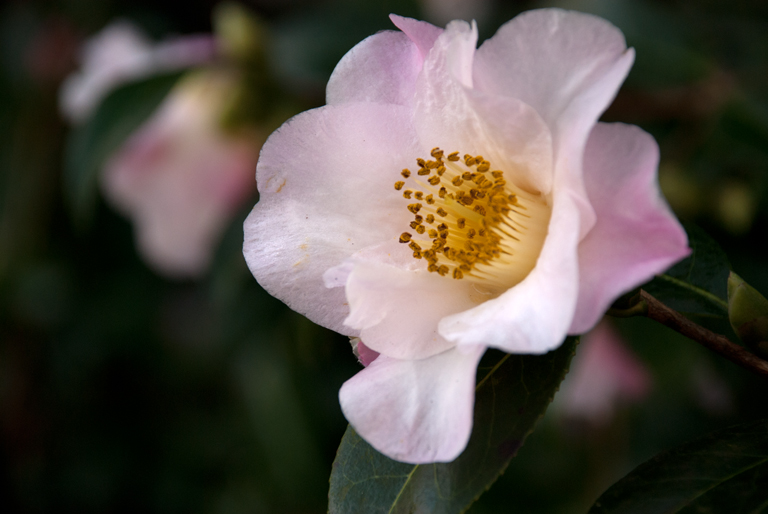 ….and the gorgeous nodding heads of the snowdrops…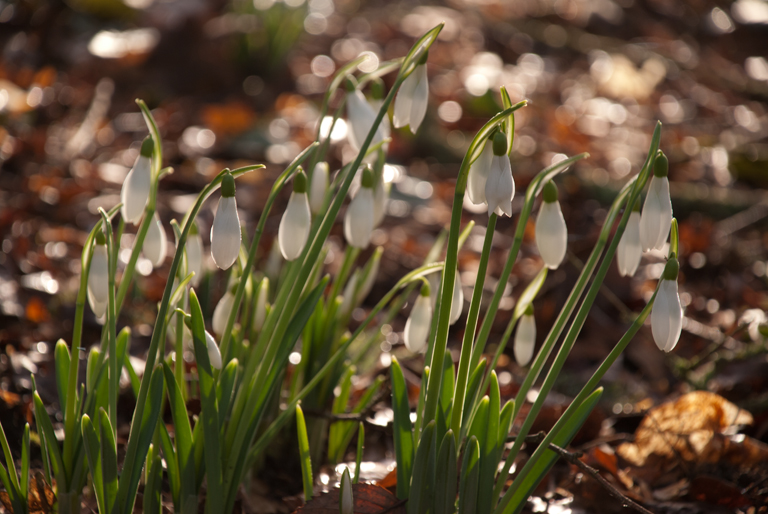 There was something there for everyone!
(Photos: Lisa Cox)
10 Responses to "A visit to the Sir Harold Hillier garden in Romsey"