An inspiring visit to Hauser & Wirth in Somerset – Part One
0
Written by Lisa on 24th Sep 2014 in
Inspiration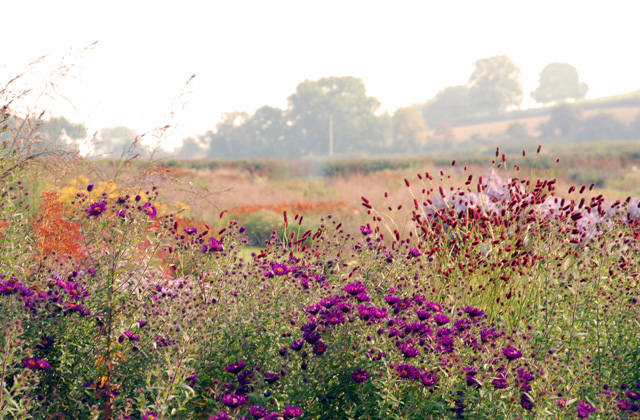 I took a frivolous day off yesterday to visit the new Piet Oudolf garden at the Hauser & Wirth Gallery in Somerset.
A bit of a trek to go for the day, but it was well worth the effort.  I went with friend and fellow designer, Jane Shankster, who is also a keen photographer.
We were up at the crack of dawn and got there in time for a scrumptious breakfast at the Roth Bar and Grill.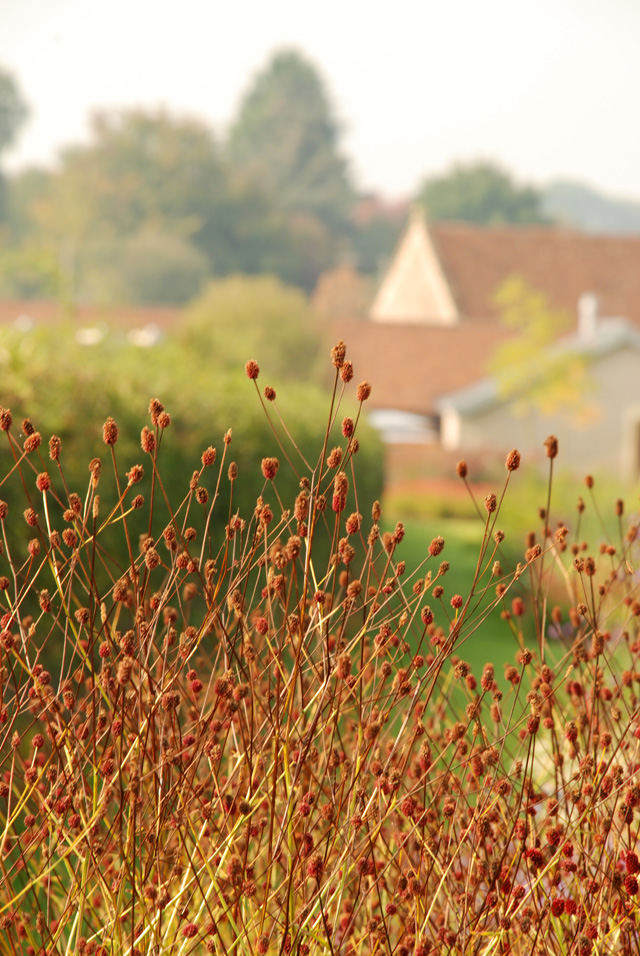 We were so lucky with the weather, a misty start which meant that we were able to get some great pictures followed by warm sunshine and then we ambled our way home via a few landmarks and places of interest to take some more photographs.
As I took so many photos I've decided to share them over three blog posts.  This first one will hopefully give you an overall feel of the garden…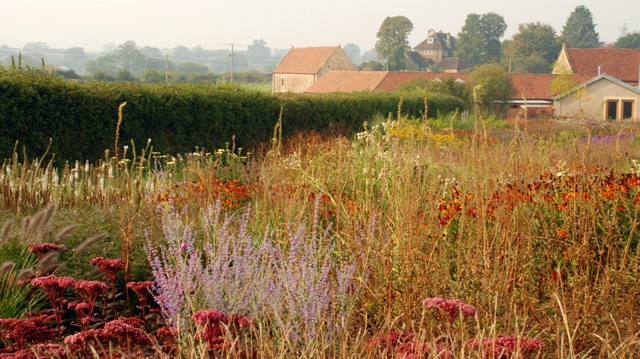 Piet Oudolf is famous for his new age perennial planting scheme.  The garden at Hauser & Wirth was planted last year and even though it needs a bit of time to mature, it's already looking wonderful.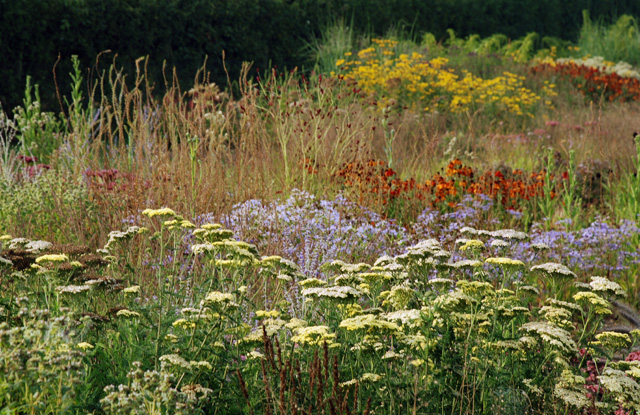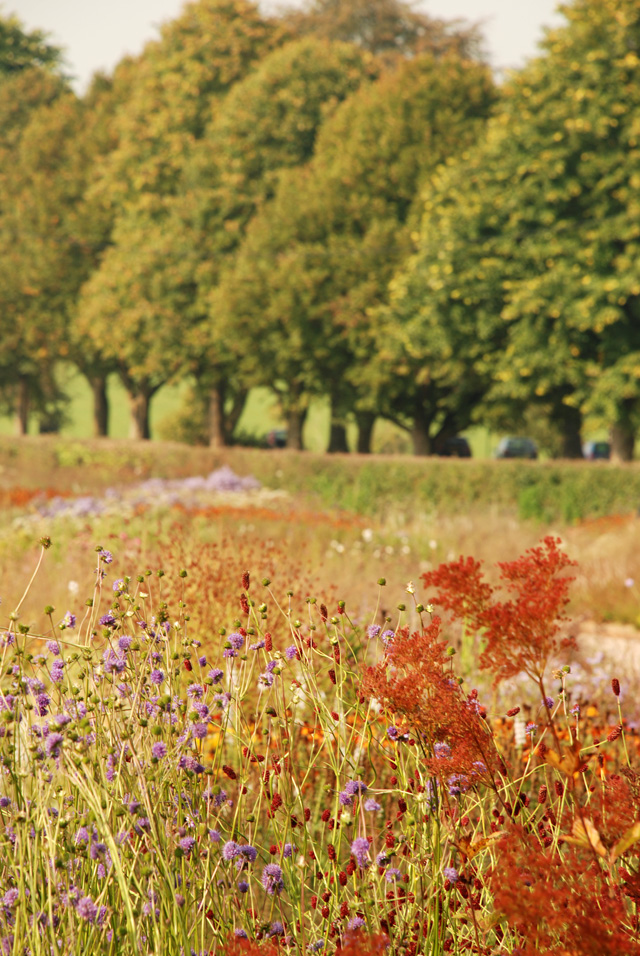 As you'd expect at this time of year, the heleniums were demanding quite a lot of attention – I love the way the burnt orange colour links in with the seed heads of the other perennials.
The large clock really dominated the space – it didn't really feel right to me, but what do I know!?  Strangely I really like its dominance in the photos, but I didn't like it when I was actually walking through the garden.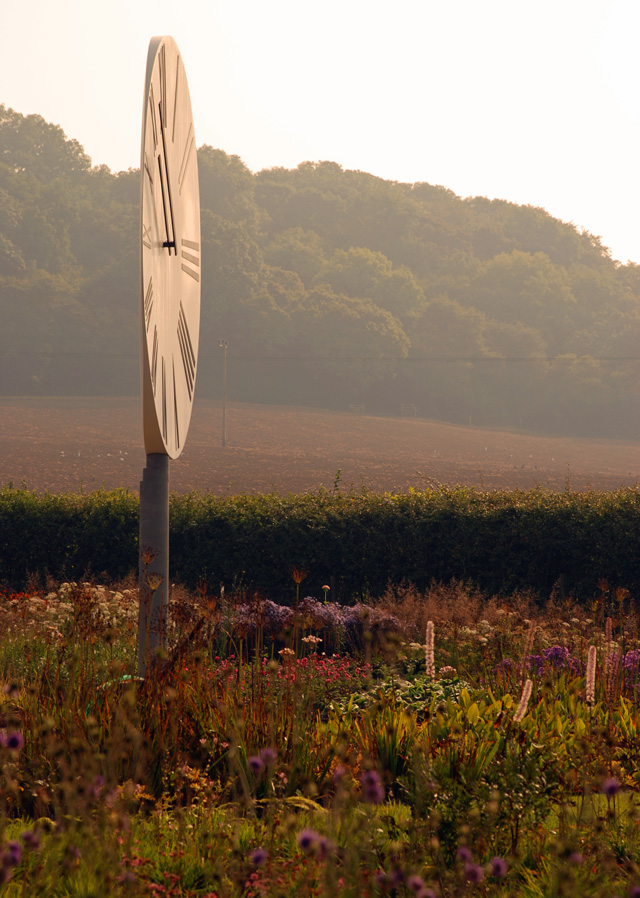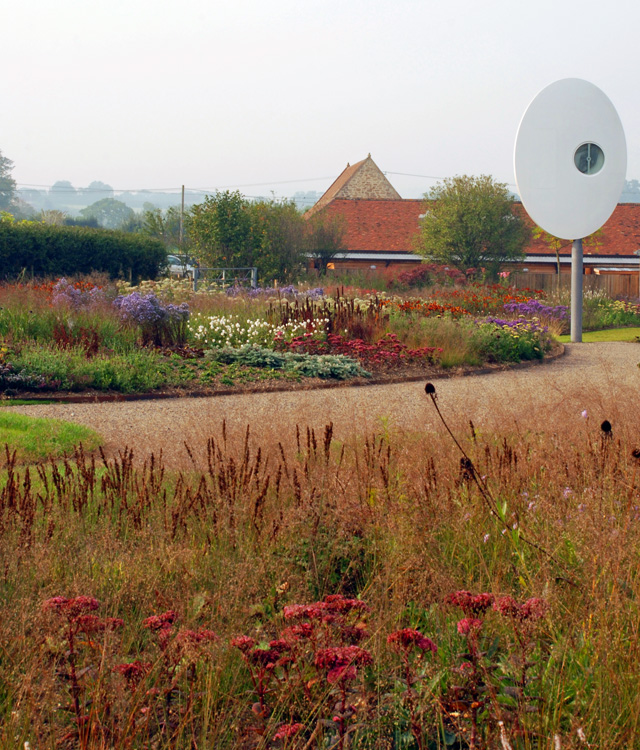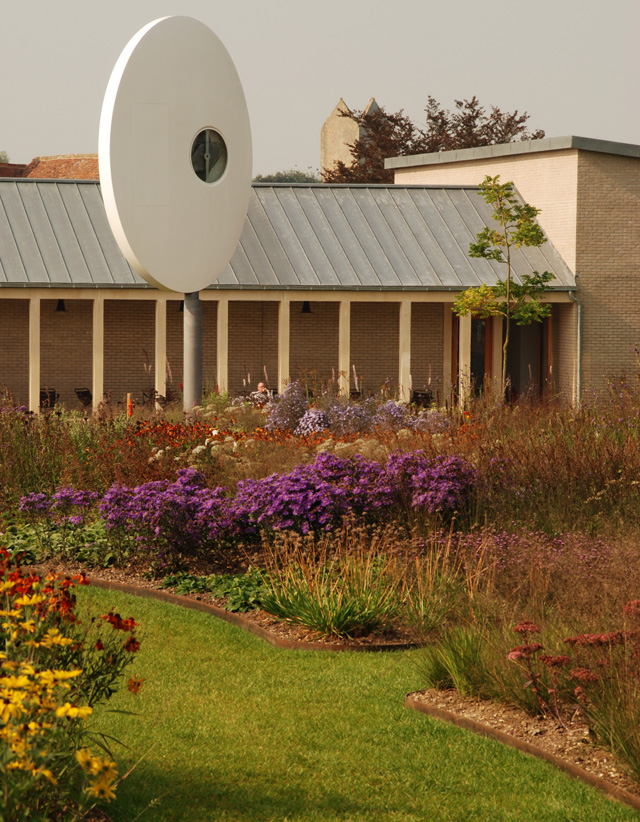 In the middle of the garden was a series of grass mounds which added a different dynamic to the space.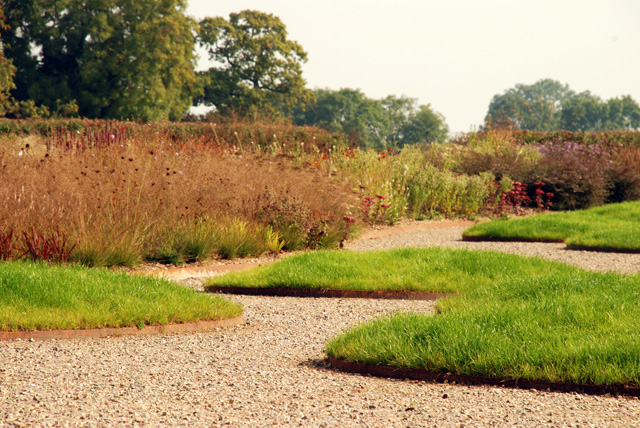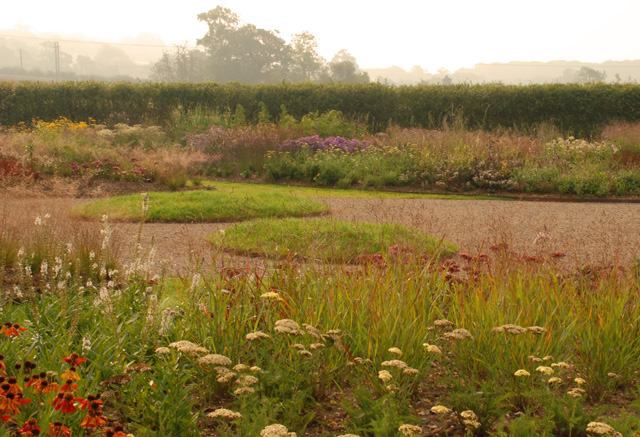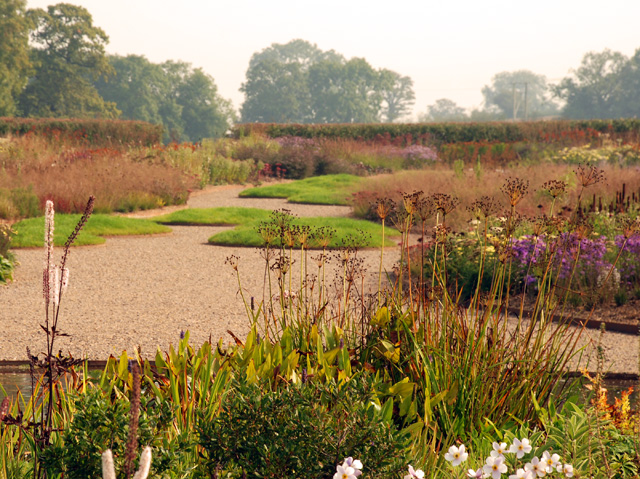 And I became rather obsessed with the colonnade against the side wall of the gallery which provides a strong architectural statement against the soft frothy planting.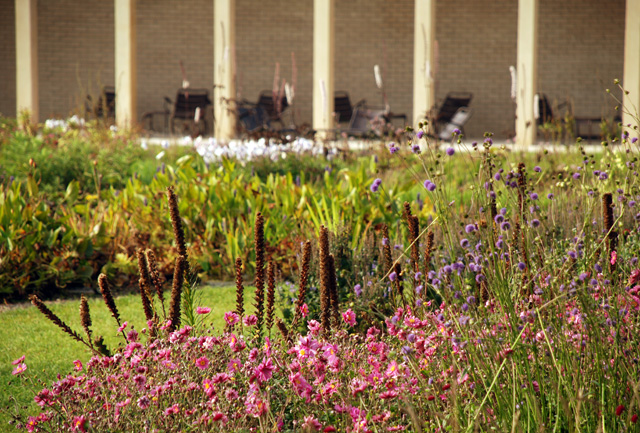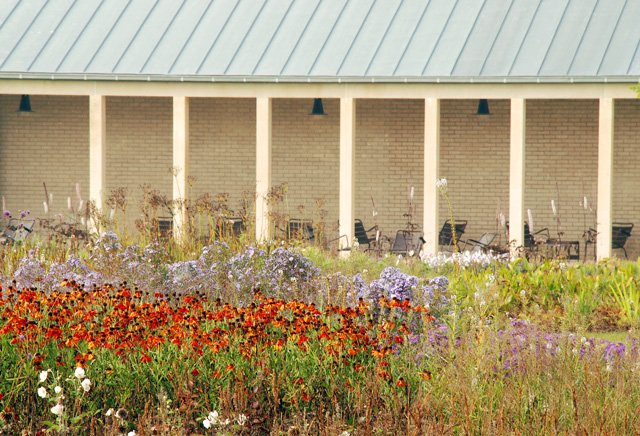 Piet Oudolf is a master at this sort of planting – it's meticulously planned but he manages to create borders that feel as though they've just happened upon the landscape.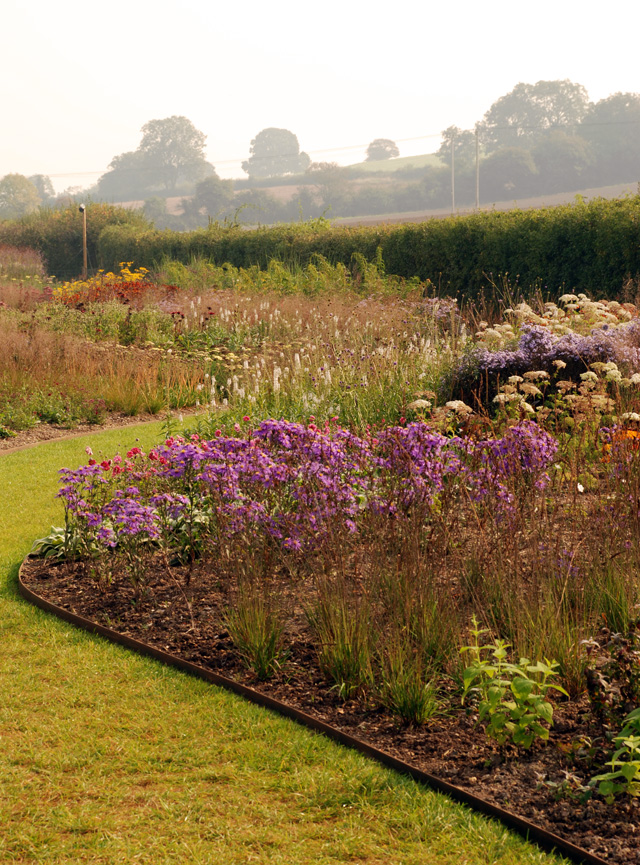 I'll be back soon to share some more images but I'll leave you now with a couple of images taken in the internal courtyard area which was really elegant.  A very simple palette of grasses and one or two perennials…a place of calm…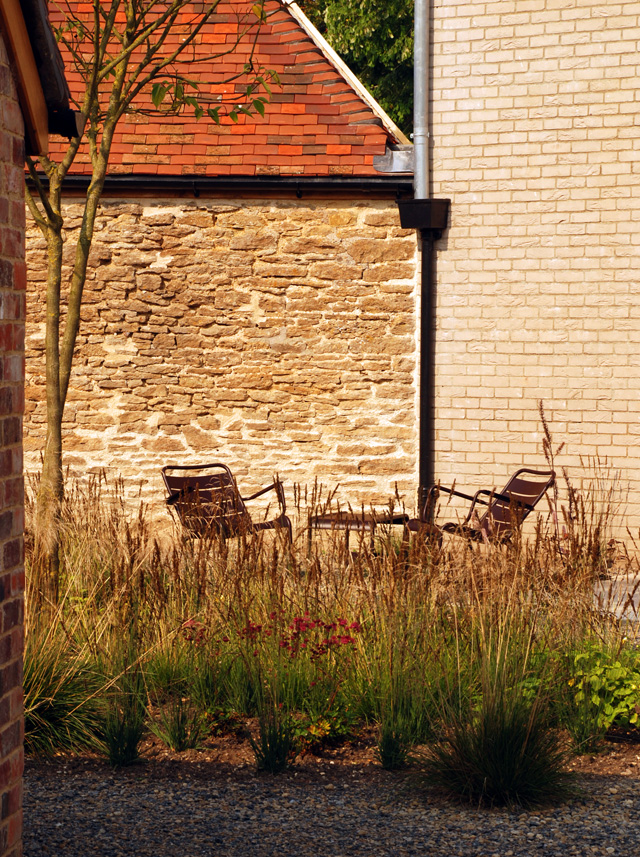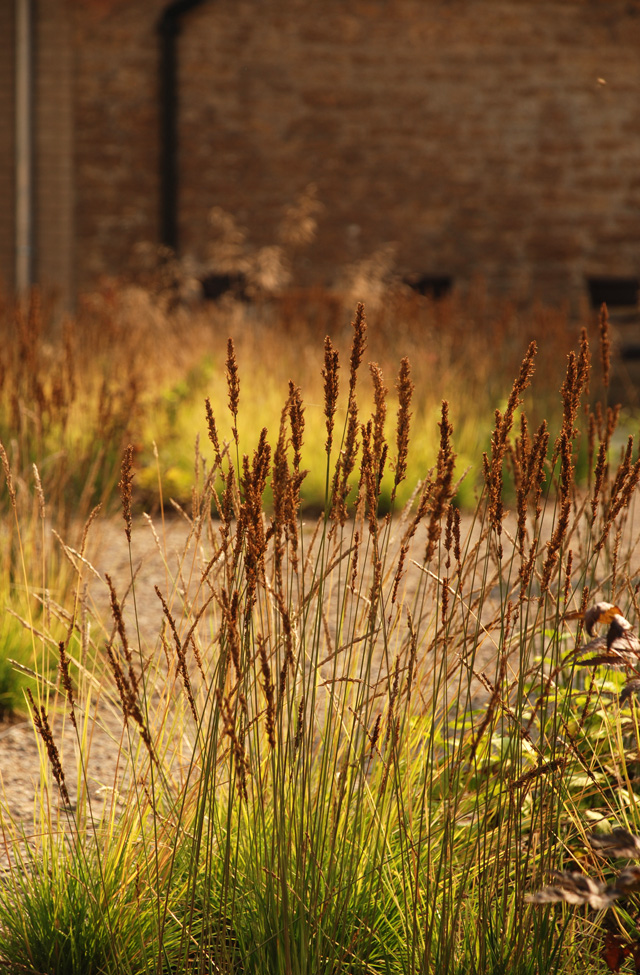 (Images: Lisa Cox)