An inspiring visit to Hauser & Wirth in Somerset – Part Two
6
Written by Lisa on 27th Sep 2014 in
Inspiration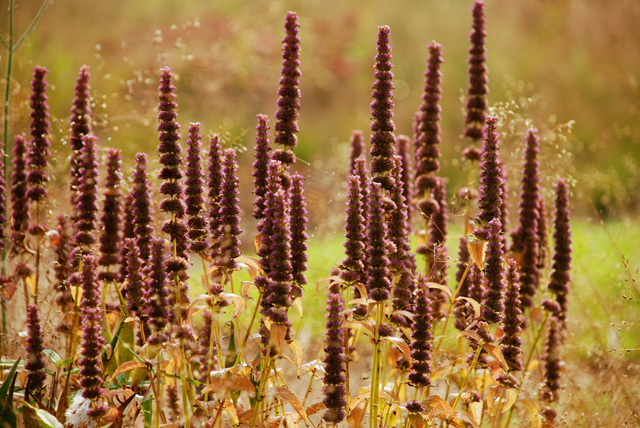 Part two of my visit to Hauser & Wirth in Somerset on Tuesday features some close-up photographs I took of the planting.  The sunlight was diffused by the misty air which made for some good shots.
Have you noticed how many spiders there seem to be around this year?  The early morning dew made them glisten in amongst the plants…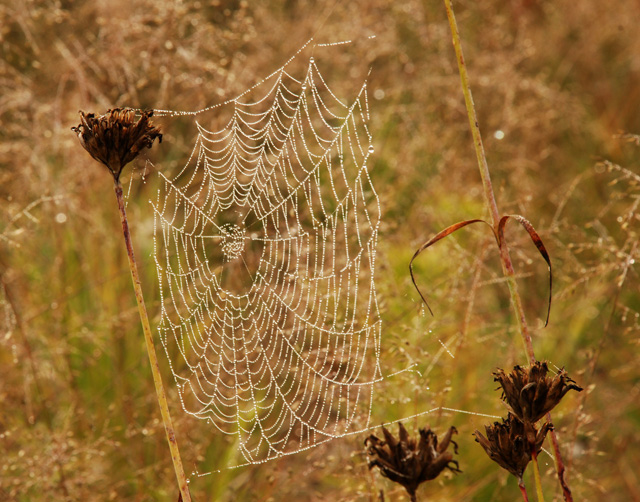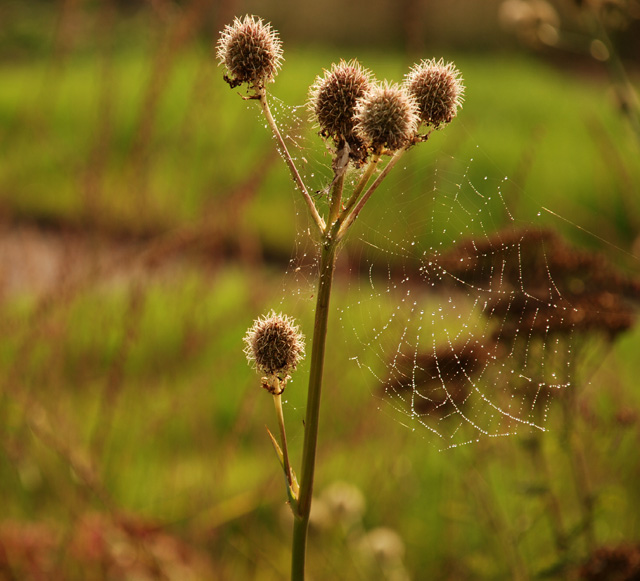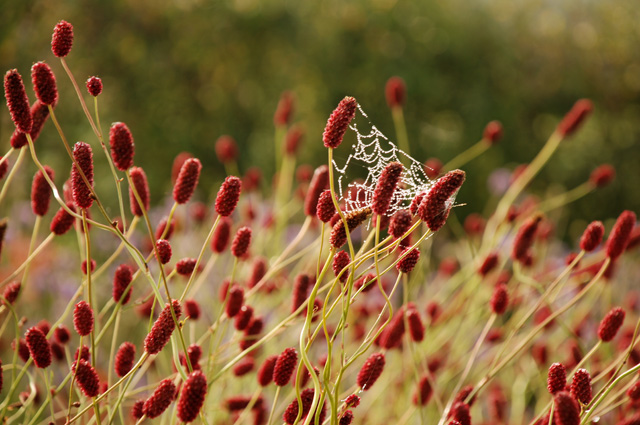 What I love about Autumn perennial planting is the mix between faded flower heads and those that are still flowering strongly.  Look how fabulous the salvia spikes look amongst the frothy flower heads of the grasses.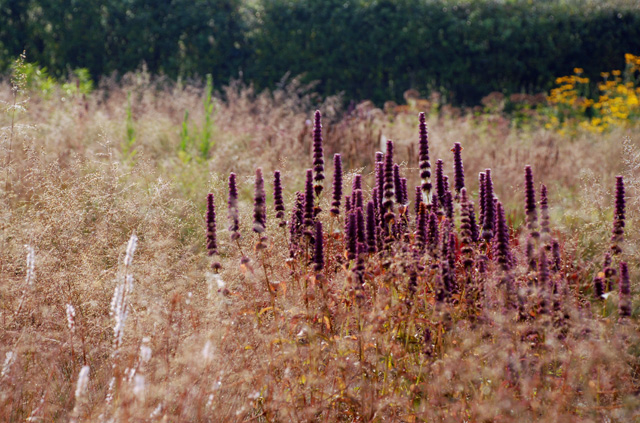 This Verbena bonariensis was on it's own and we suspect that it had made it's way into the garden by itself.  But the contrast between it and the light flower heads of the grass looked gorgeous.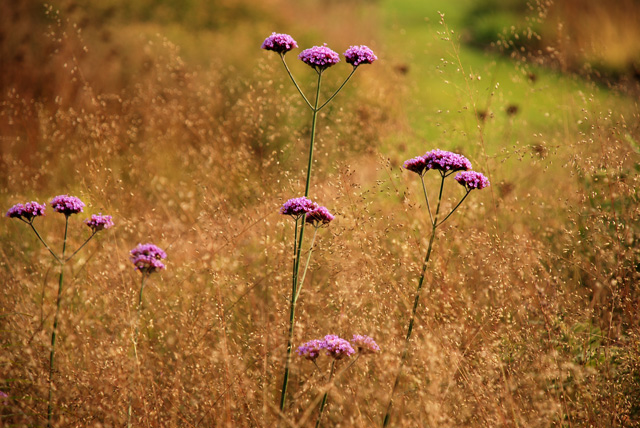 One of the stars of the garden was the persicaria which was in full flower and still quite vibrant.  I loved the way it mixed through this white aster…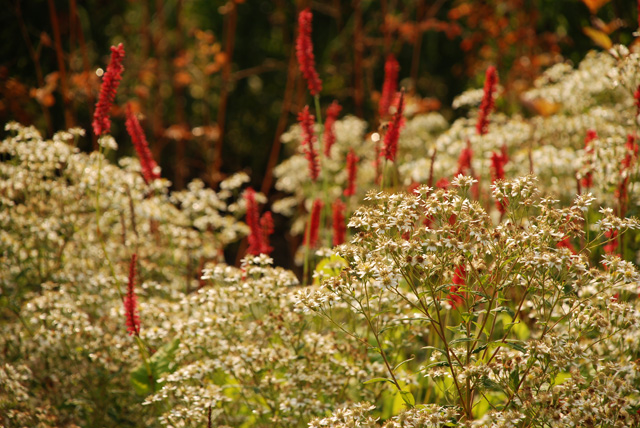 But equally it looked fabulous on its own.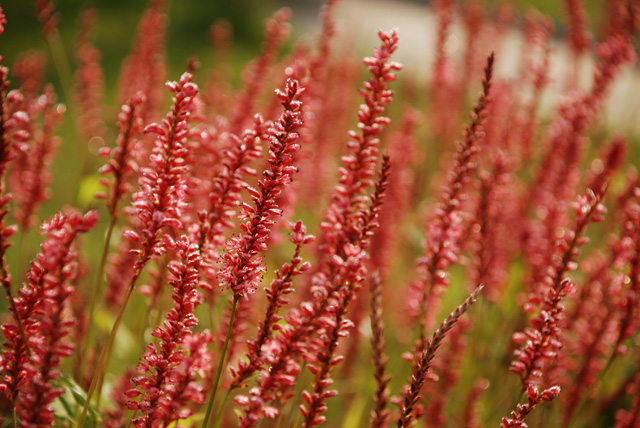 The fluffy pennisetum flower heads were glowing with dew and reminded me of the hairy caterpillars we used to see when I was a child.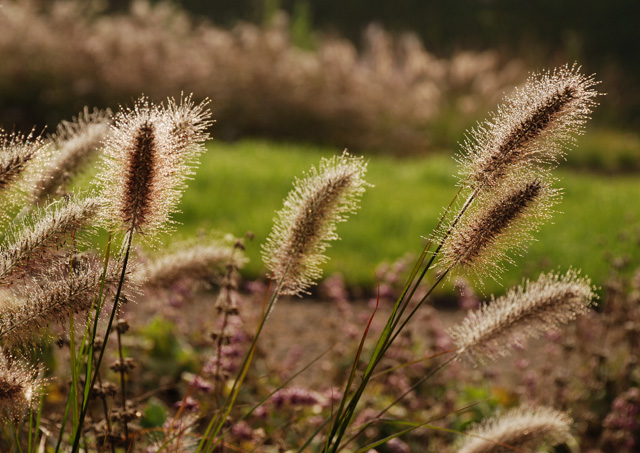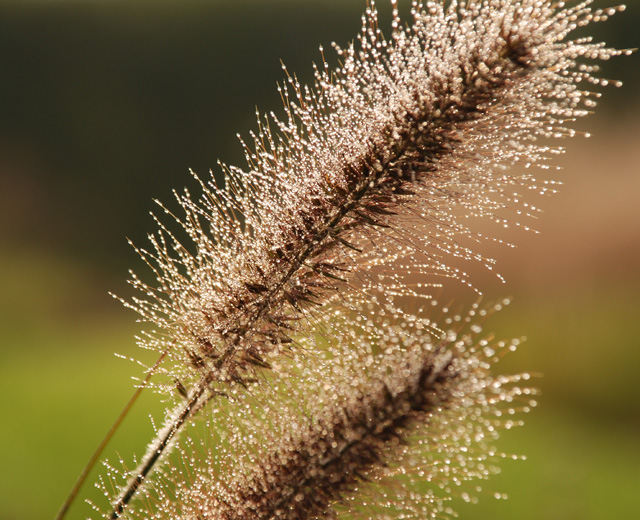 And of course the Helenium 'Morheim Beauty' was gorgeous as ever, it's such a photogenic flower and always looks fabulous contrasted with grasses.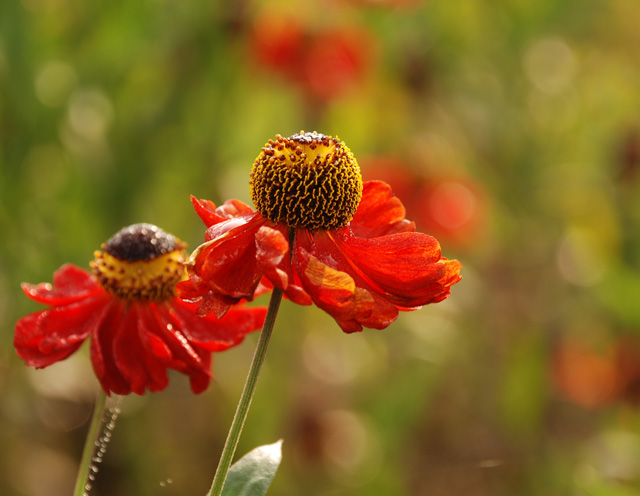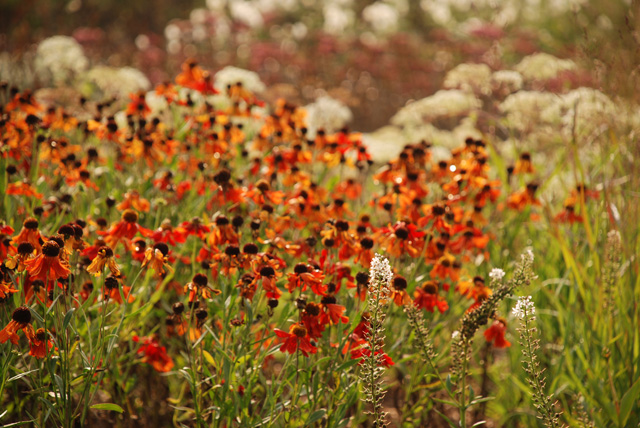 I'll leave you with some more close-up images of flowers and seed heads.  I be back again soon with some of the other photos I took on the day, most of which were taken after we left the garden.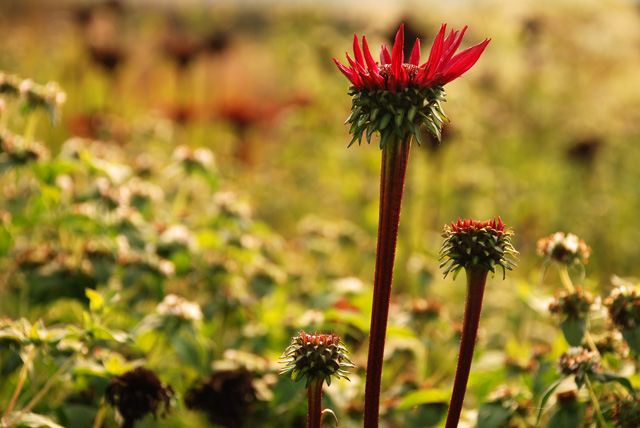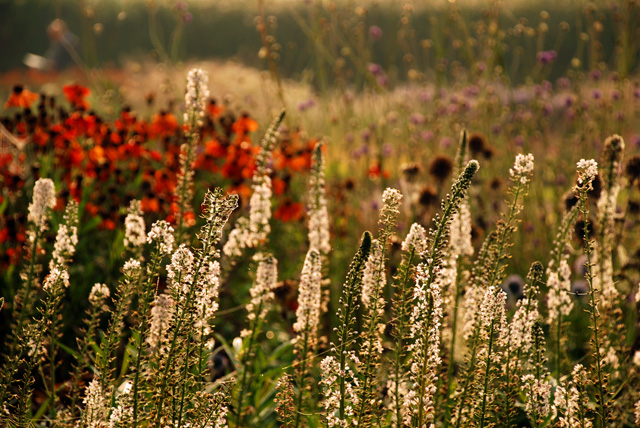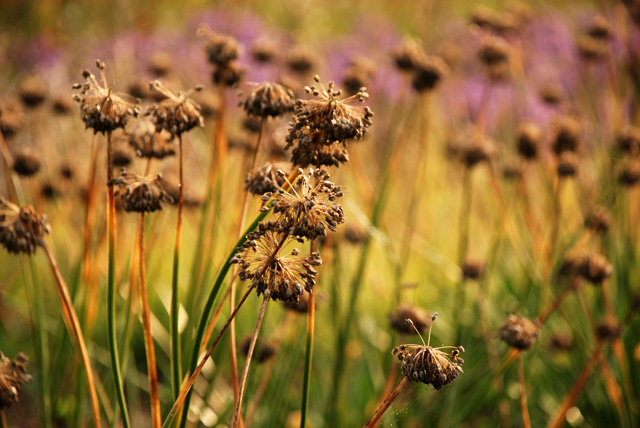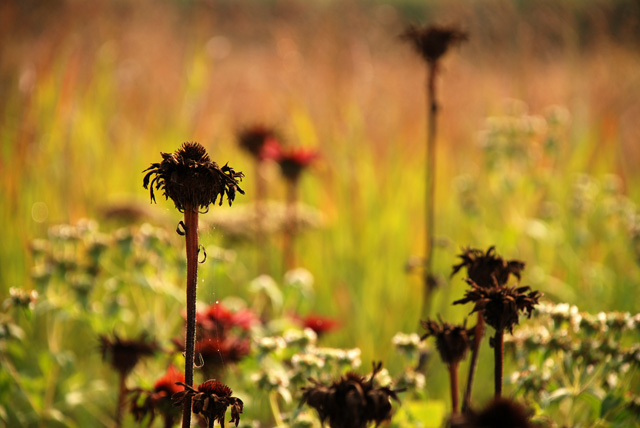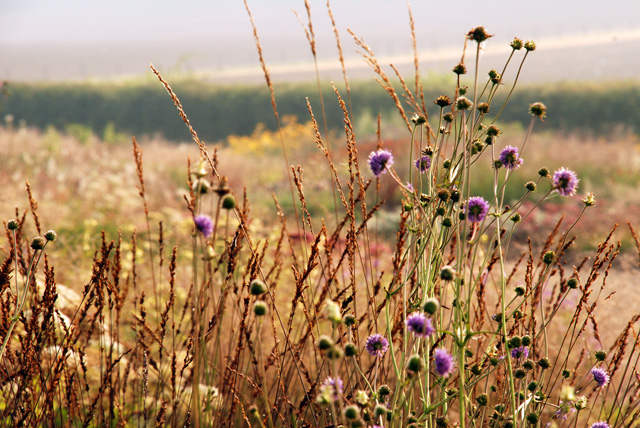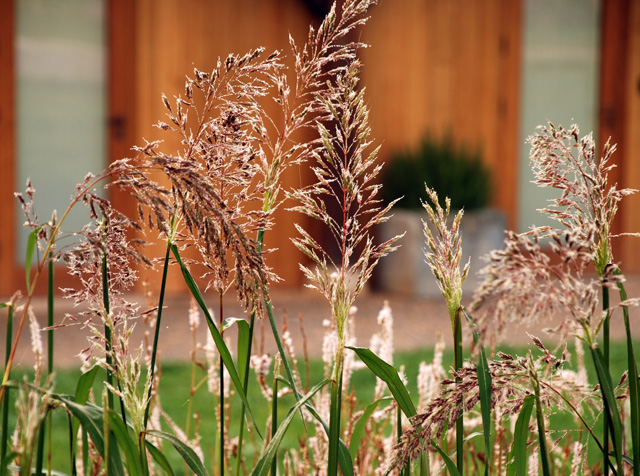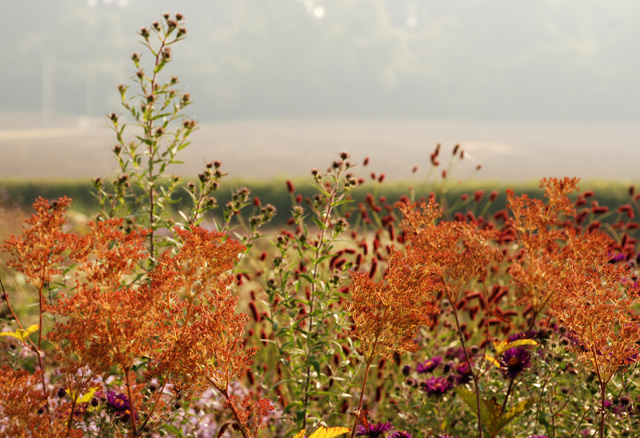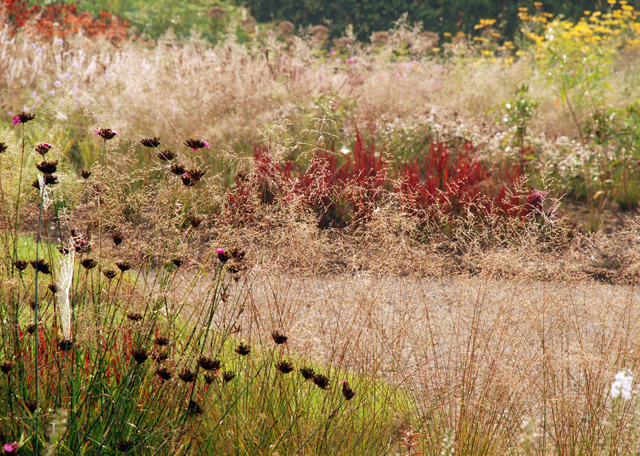 If you're interested in finding out a bit more about the garden and gallery there's lots of information on the Hauser & Wirth Somerset website.
(Images: Lisa Cox)
6 Responses to "An inspiring visit to Hauser & Wirth in Somerset – Part Two"