Autumn warmth at RHS Garden Wisley
2
Written by Lisa on 16th Nov 2012 in
Inspiration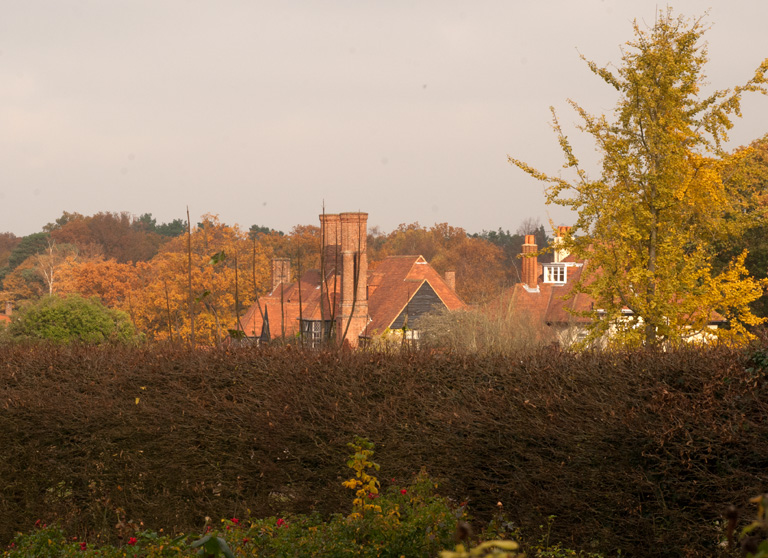 As some of you know, I am the co-ordinator for our local Society of Garden Designer's cluster group and yesterday I met up with the other cluster leaders in our region at RHS Garden Wisley.
I just had time to zoom round the garden before our meeting so I thought it would be nice to share some of the photographs I took.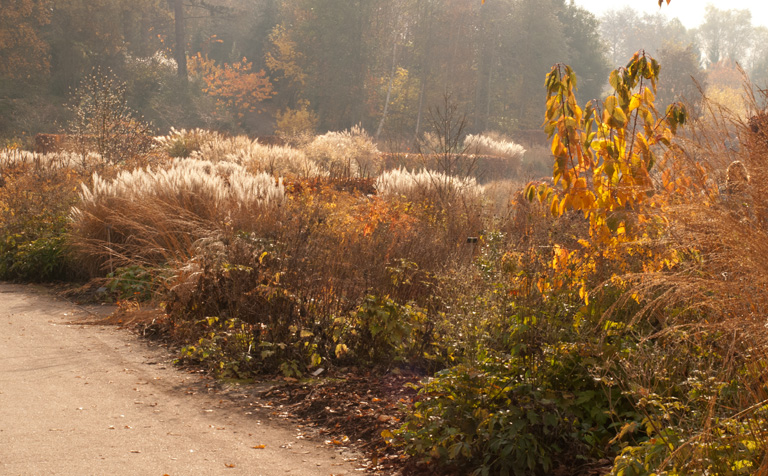 I was SO lucky with the weather yesterday as the sun seemed to appear at the most appropriate moments and this really brought the autumn colour to life.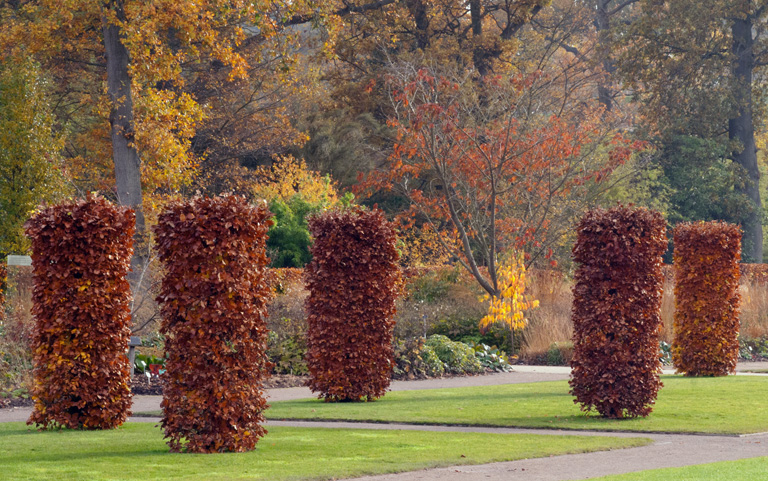 The area outside the glasshouse was looking fabulous…the statuesque beech columns and perennial planting and grasses, which still has structure and interest even though their lushness has disappeared.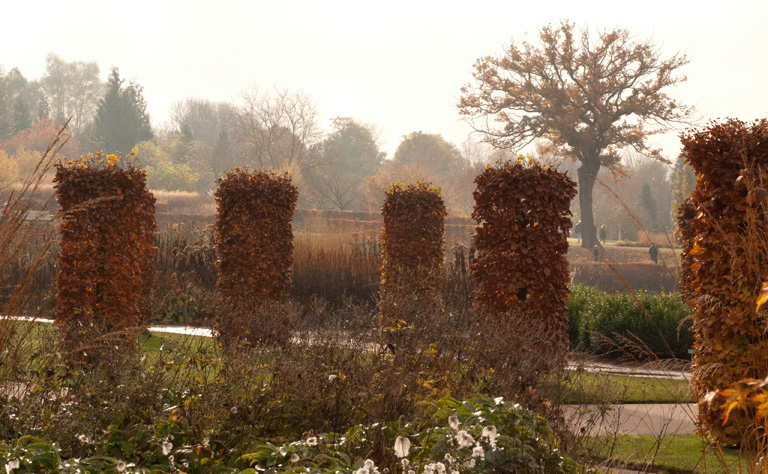 I love the autumn colours, how warm and vibrant they become when the sun makes an appearance.  It's my favourite time to be out walking.  This year they seem to be more intense don't you think?
Or is that because it's been such a rainy summer here in the UK that we've forgotten what the sun can do to lift our spirits!?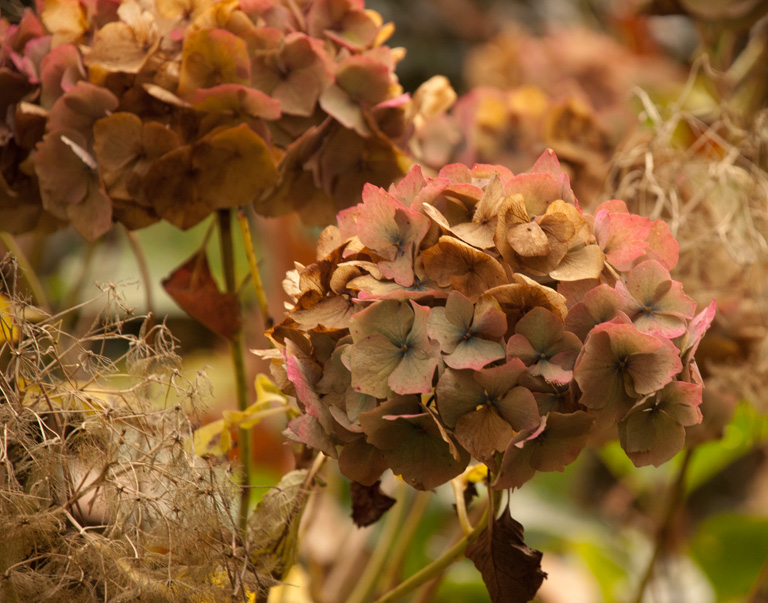 I'll leave you with some more hydrangea pictures.  The wonderful showy heads of flowers are as beautiful now as they are in the middle of summer…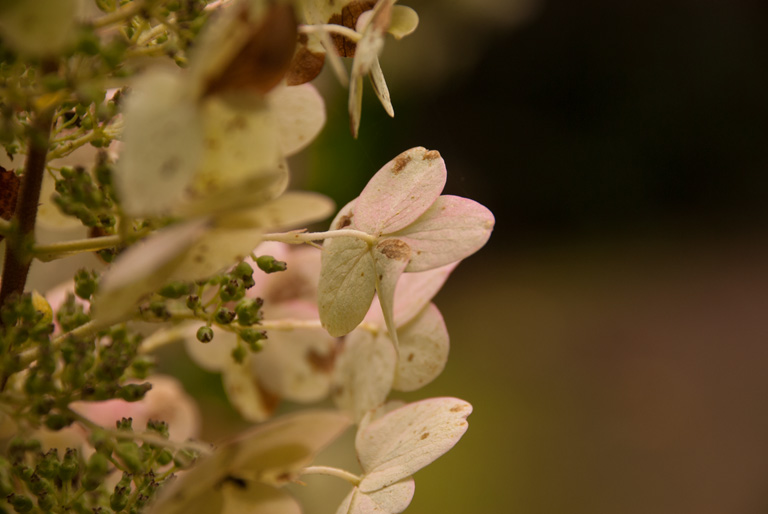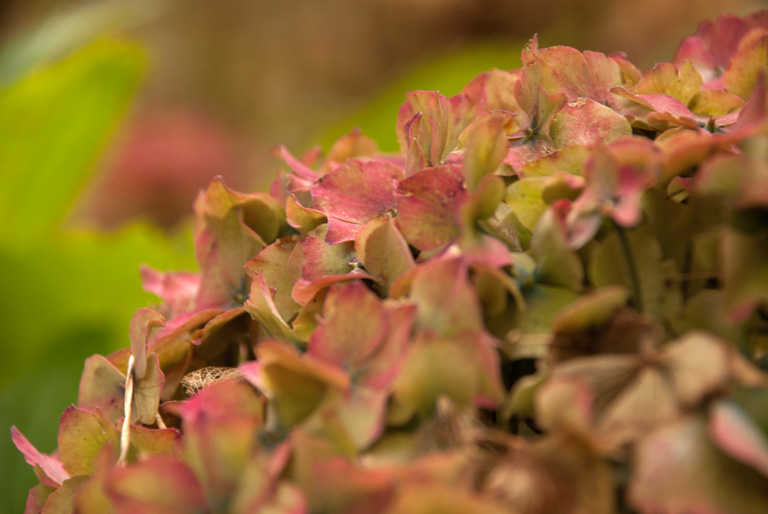 Images: Lisa Cox for The Room Outside
2 Responses to "Autumn warmth at RHS Garden Wisley"