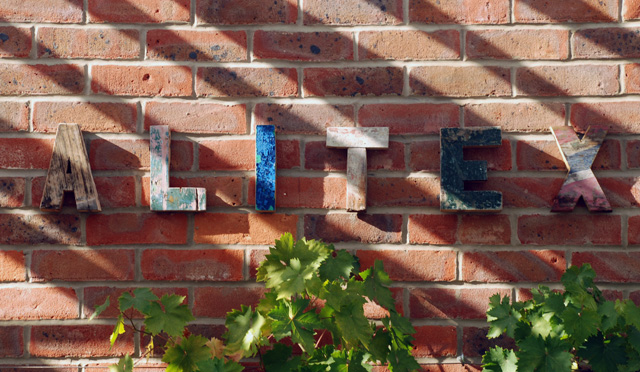 A couple of weeks ago I visited the Alitex factory and showroom near Petersfield in Hampshire.  I can think of worse places to work, they're right on the edge of the South Downs so the surrounding countryside is gorgeous.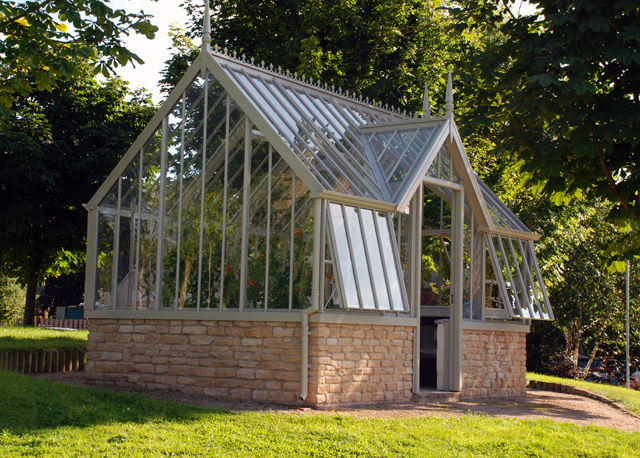 Jane Tocher very kindly arranged the visit with me for the Society of Garden Designers' Esher Cluster Group.  I met Jane following the RHS Hampton Court Palace Flower Show and after some discussion about the beautiful greenhouses and conservatories they make, we thought it would be really helpful to visit the factory and find out a bit more about the design and manufacturing process.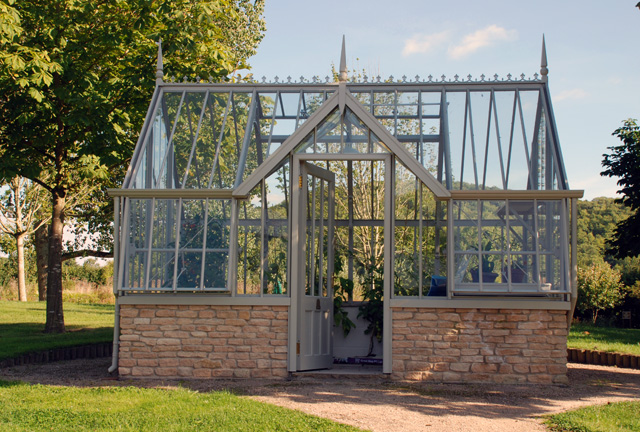 It was a brilliant and informative visit because we met the design and production team and also had a chance to walk round the grounds and see some of the glasshouses in the flesh.
Apart from the National Trust Collection (The Mottisfont is shown in both images above), all Alitex Victorian style greenhouses and conservatories are bespoke.  The in-house design team work closely with Garden Designers, Architects and the end client to ensure that they not only look beautiful, but also that they are fit for purpose.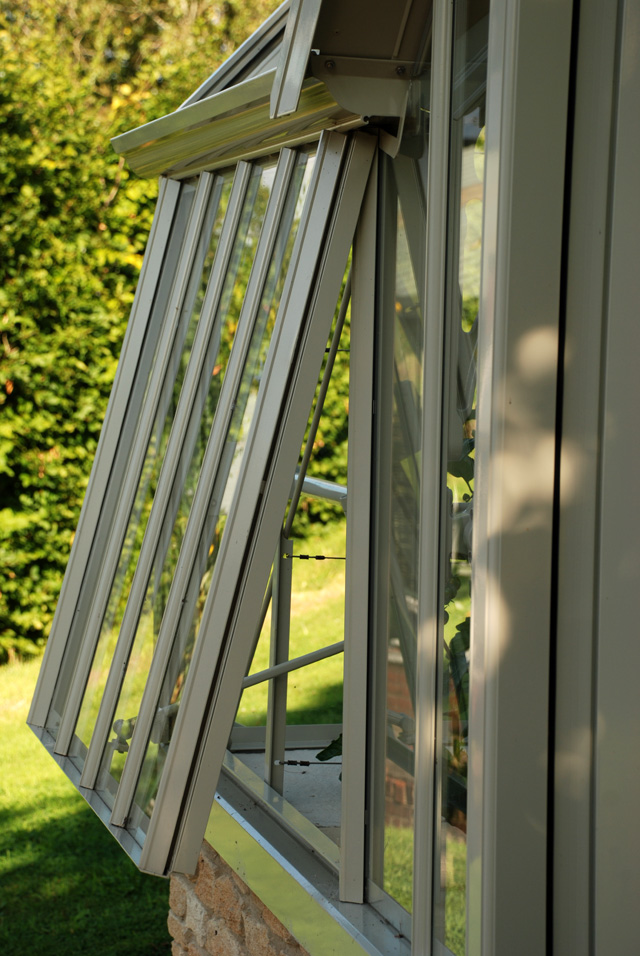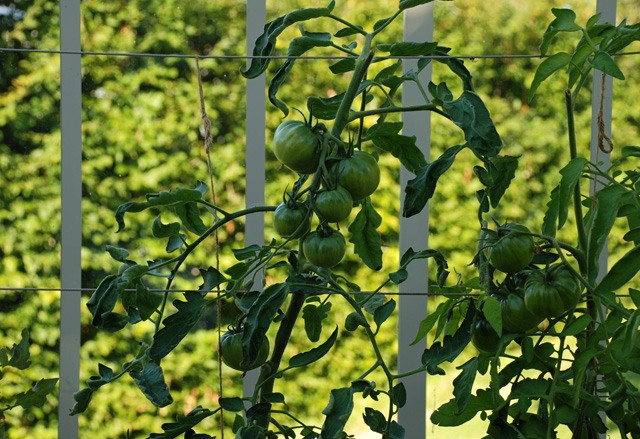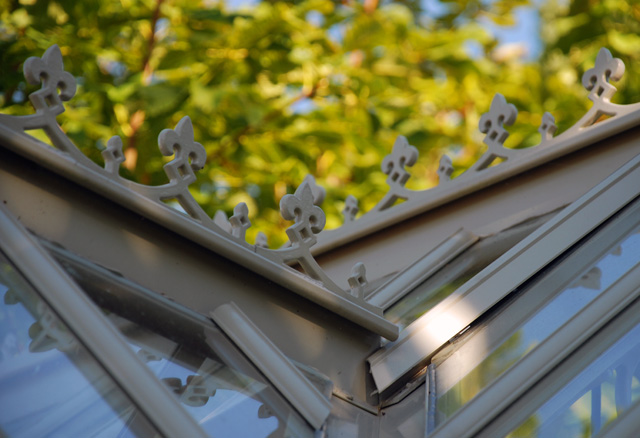 The design may change depending on what is going to be grown in the greenhouse, taking into account how much ventilation and light are required for optimum plant growth.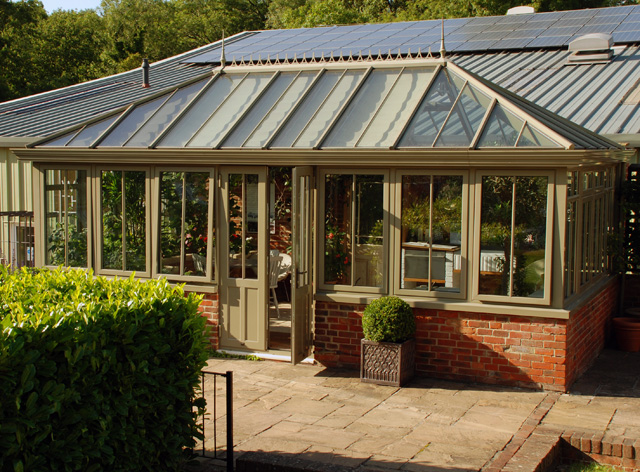 Although the frames look like wood, they are in fact made from Aluminium.  The process is semi-automated but all the finishing takes place by hand, including the powder coating, and this ensures a really beautiful finish.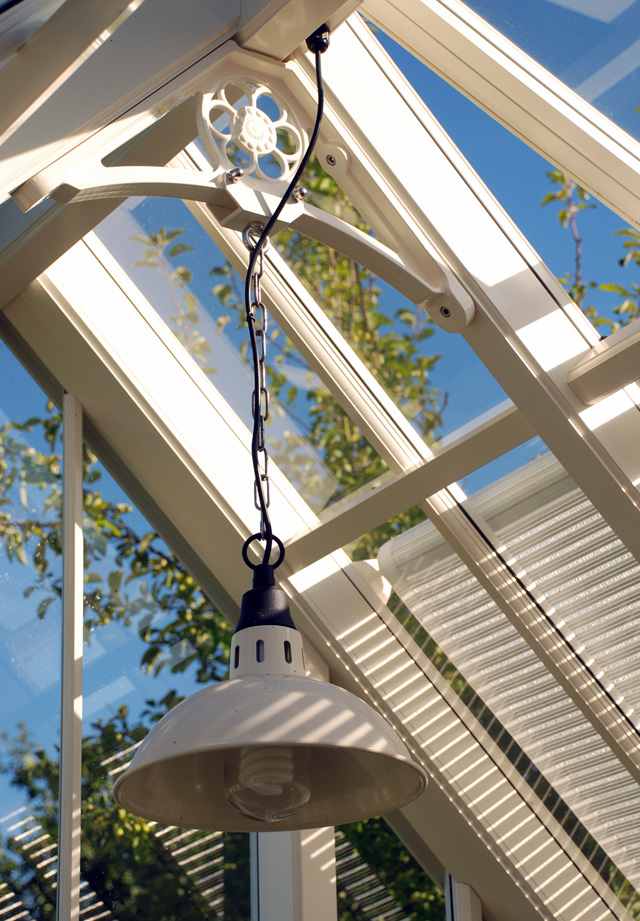 From the light fittings to the window mechanisms to the climbing wire brackets, each element is beautifully finished.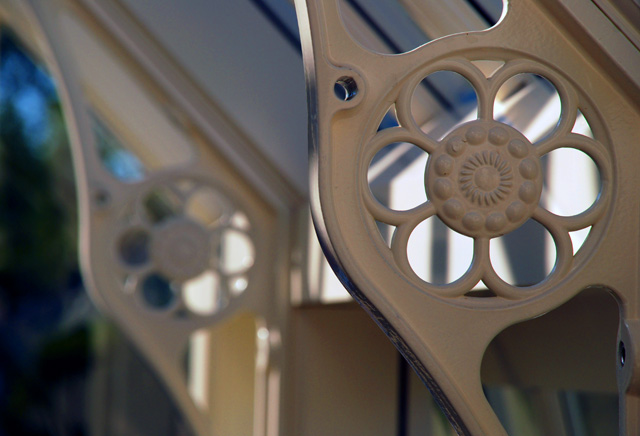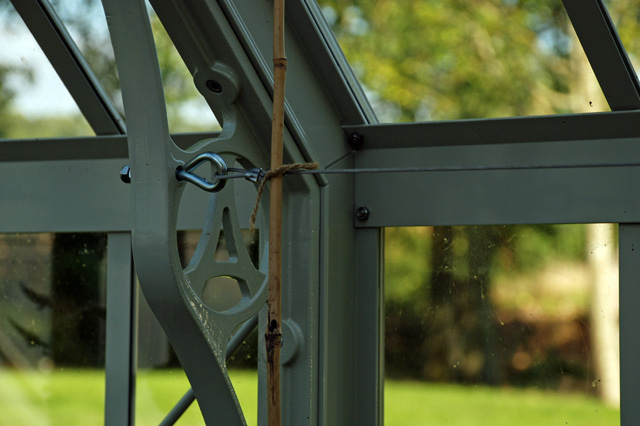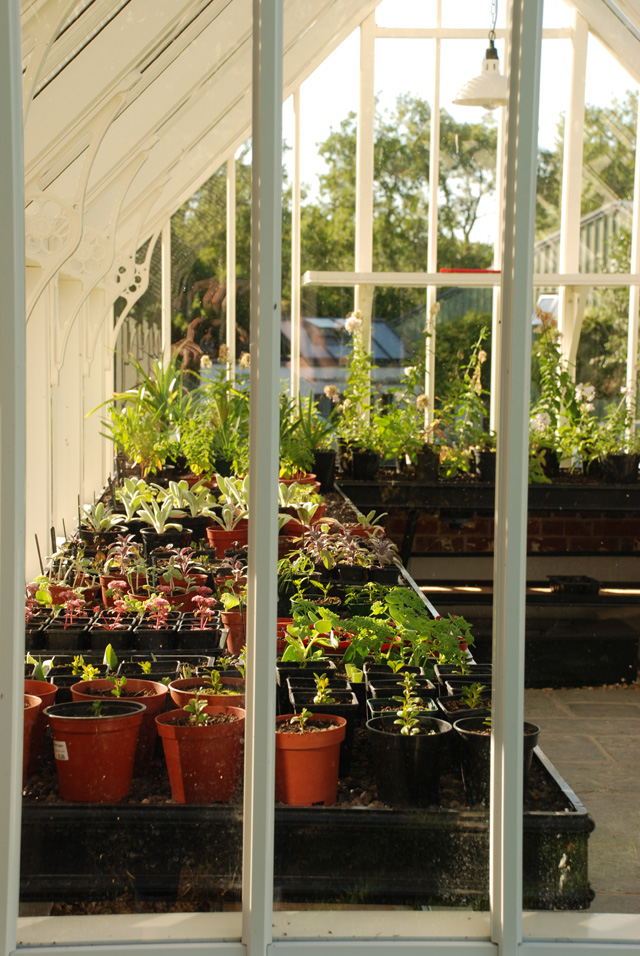 These are high end garden buildings, but they ooze style, function and quality.  I'd love one in my garden…it's just a shame I don't have enough space for one!
If you're interested in seeing more, have a look at the Alitex website which outlines the design and manufacturing process in more detail and of course showcases many more of their beautiful designs.
(Images: Lisa Cox)