Canary Wharf Part 3 – The gardens
0
Written by Lisa on 14th Nov 2016 in
Inspiration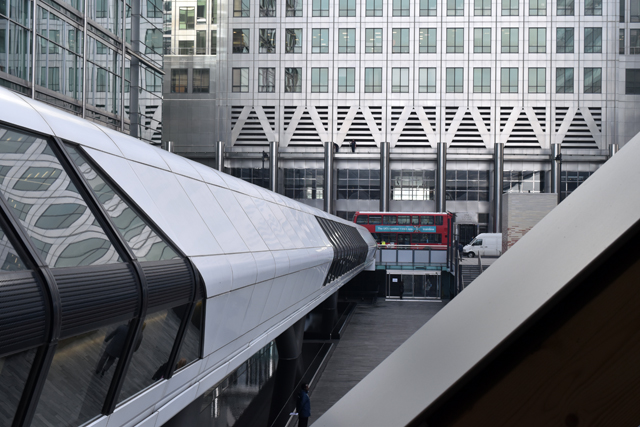 You may question what the image above has to do with gardens, but as we were about to go up the escalator to the Cross Rail Roof Garden, this was the scene out of the window. Quite dramatic don't you think?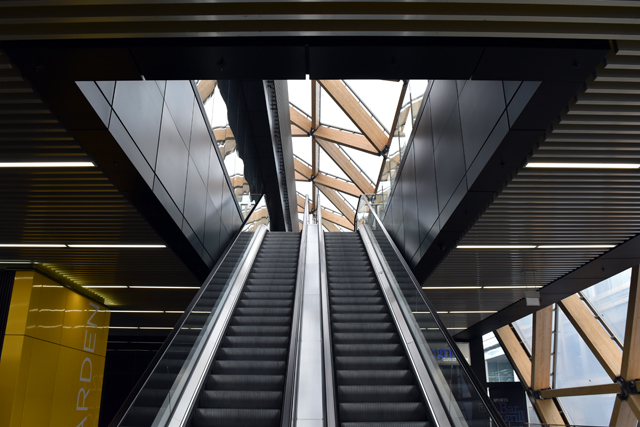 I wasn't sure what to expect when we got to the top of the escalators so it was quite a surprise to find tree ferns and lush foliage.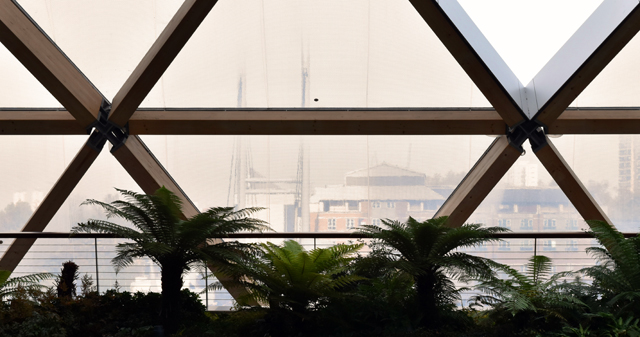 The structure itself was really interesting too, timber-frames with some sort of special plastic covering which had obviously been chosen to give the plants the best environment.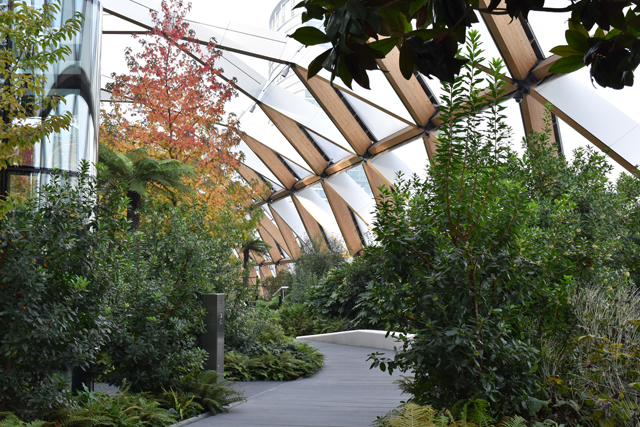 It looks quite deserted in these pictures, but as lunchtime approached it soon started to fill up with people.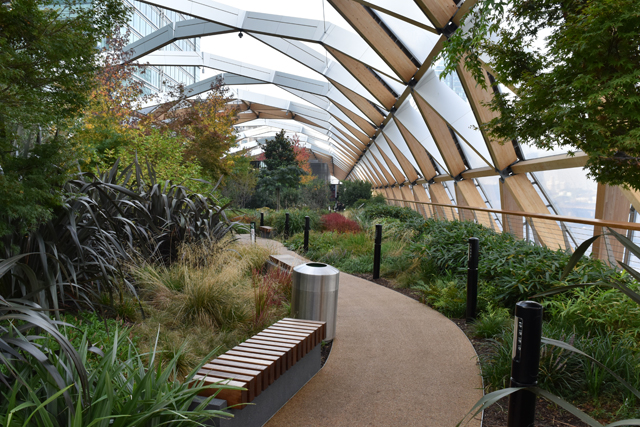 Canary Wharf felt quite lacking with green space which was quite surprising considering that London as a whole is pretty leafy.  Jubilee park in the centre did provide some relief to the stark grey architecture of the high-rise buildings.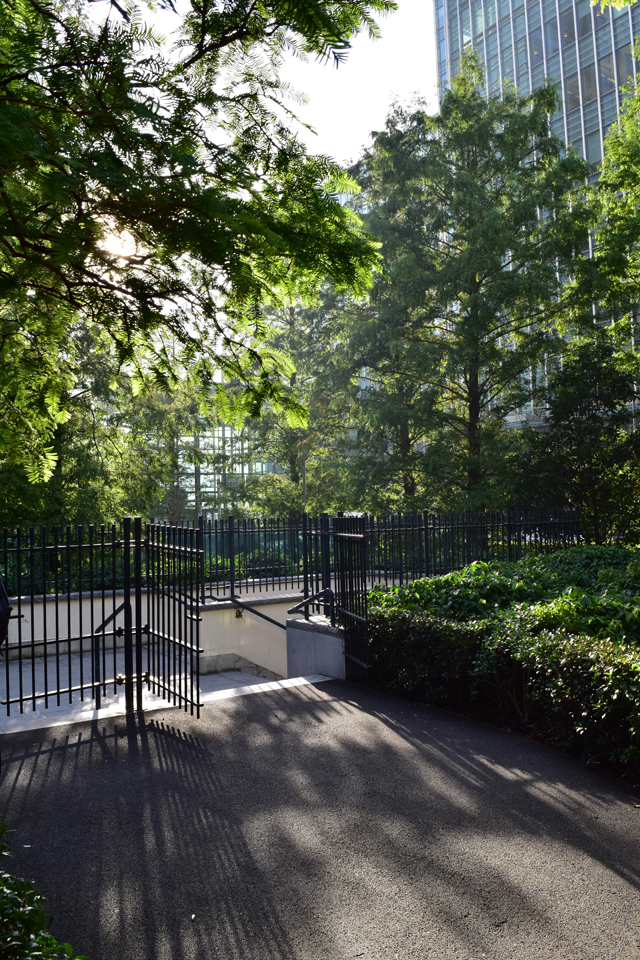 The light was gorgeous late in the afternoon with the sun streaming through the trees. A pretty nice place to sit at lunchtime, especially on a warm day no doubt.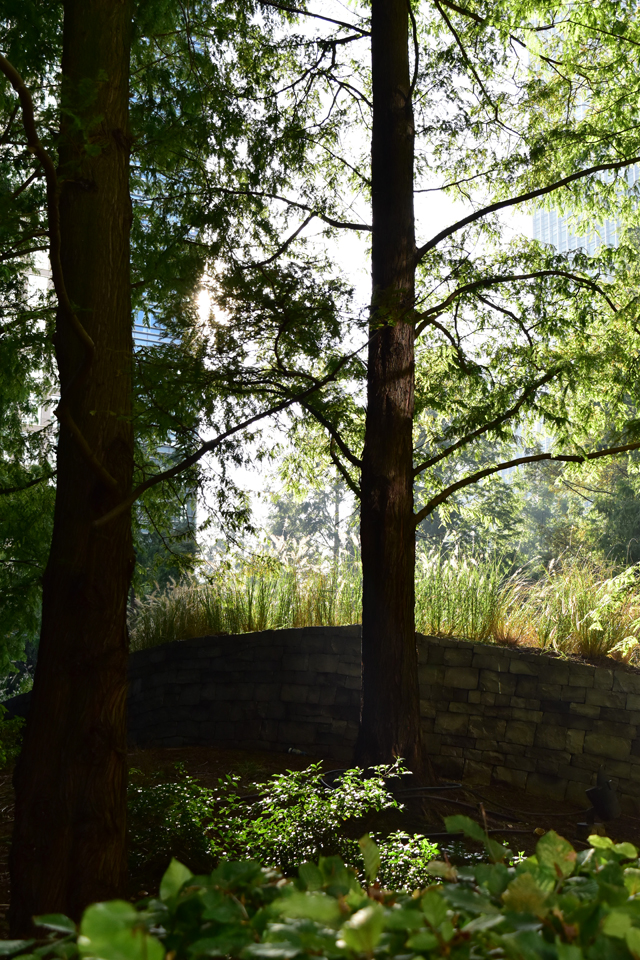 The frothy heads of pennisetum were glowing in the light – they're such tactile plants, they draw you in and make you want to touch them.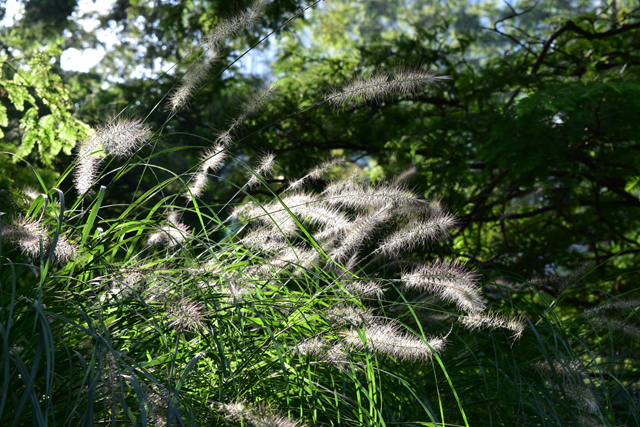 But as beautiful as the trees and grasses were, what caught my eye from a photographic perspective was the drain in the water feature which ran along the middle of the park…really quite mesmerising!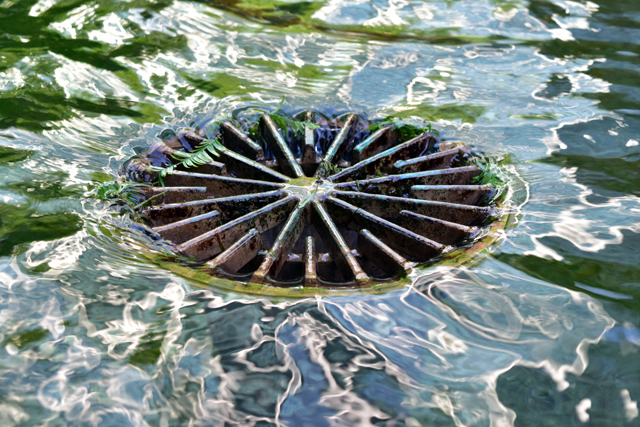 (Images: Lisa Cox)