Canary Wharf Part Two – Black & White
0
Written by Lisa on 8th Nov 2016 in
Inspiration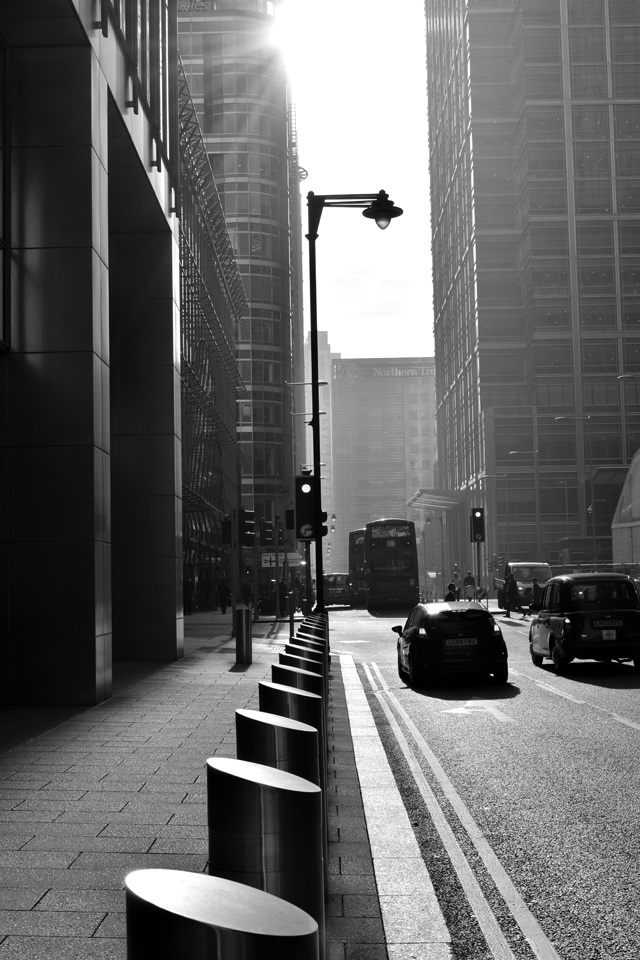 I don't normally take pictures in black and white, but I think sometimes they can be more dramatic than colour photographs, especially when the architecture is strong.
I have to say I was pleasantly surprised with some of the results so I hope you'll forgive me the indulgence of sharing some of them with you.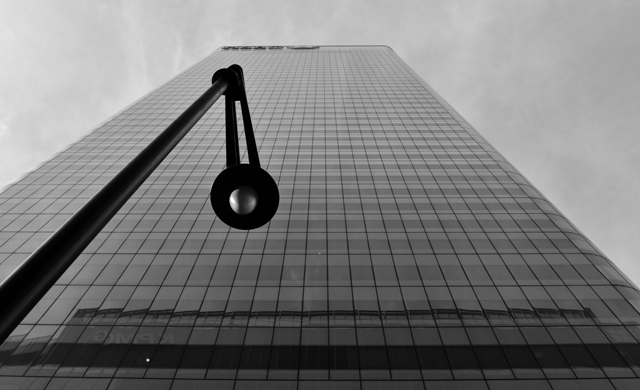 I always look up in cities, often some of the best architecture is above head height, especially in London streets where old meets new.  It amazes me how often people don't look up.
I think these were probably some of the better pictures I took all day.  Some really interesting angles and combination of shapes.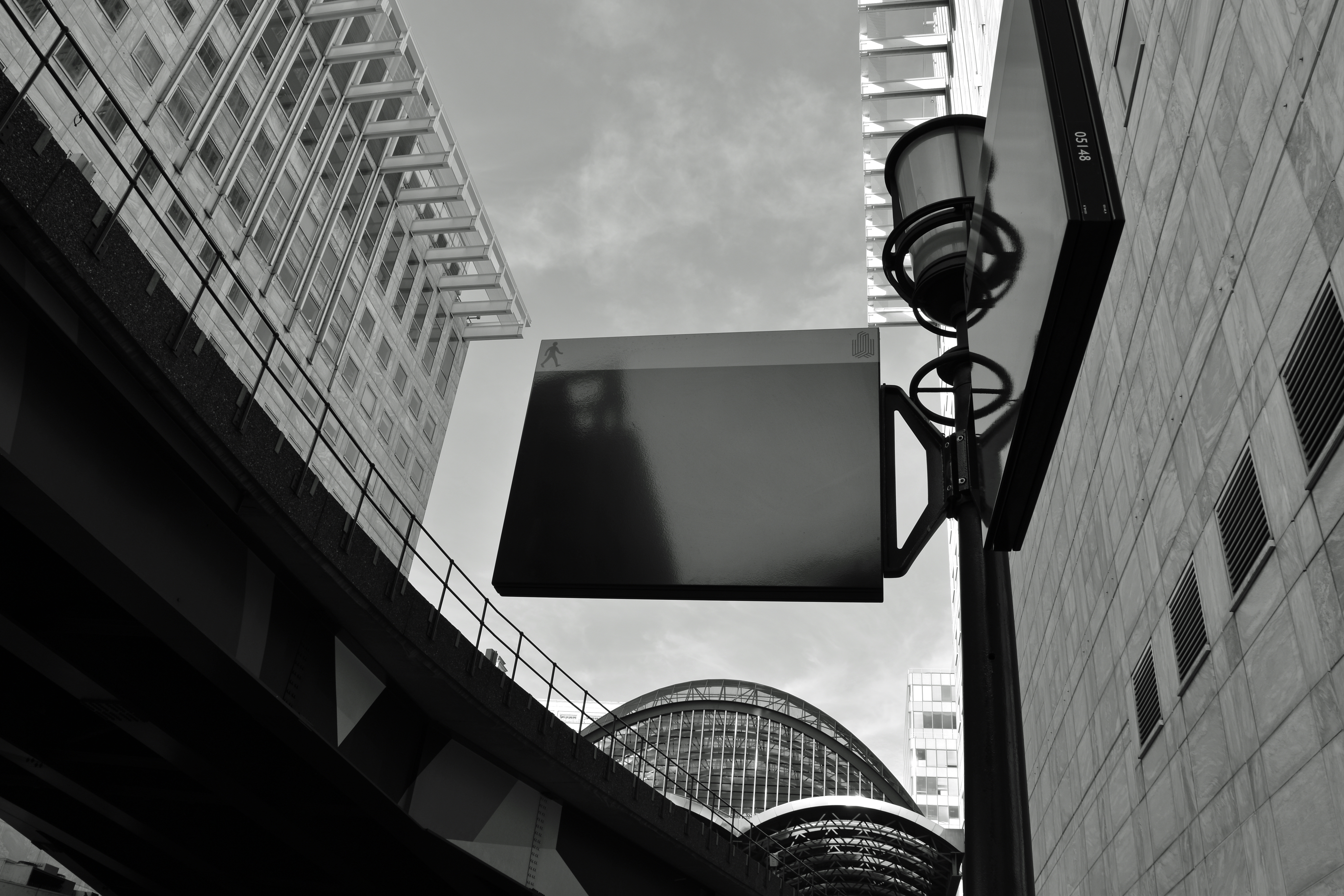 I showed you some amazing reflections in my previous post, but the still water of the South dock actually made me feel slightly strange because the reflection played tricked my mind.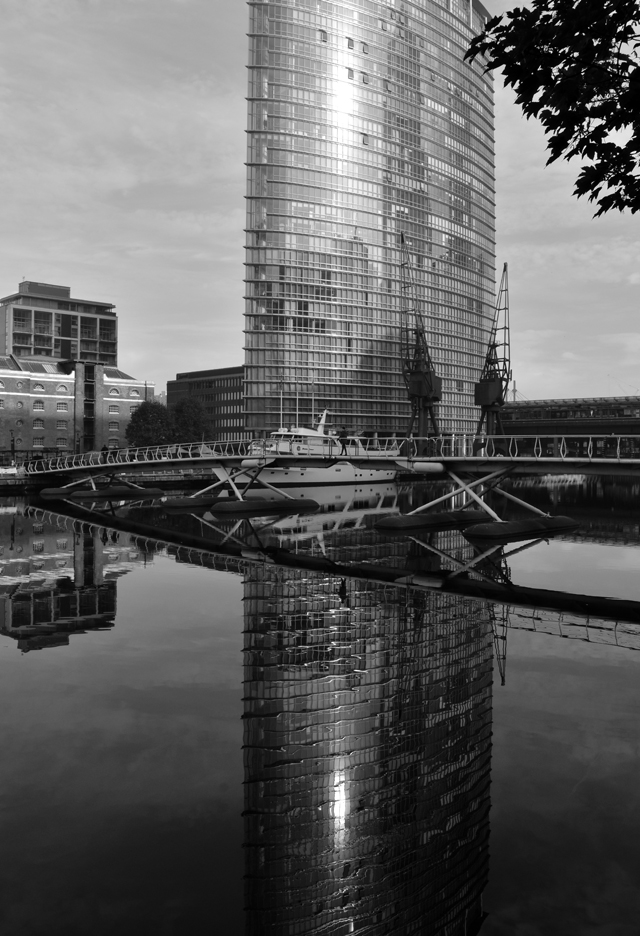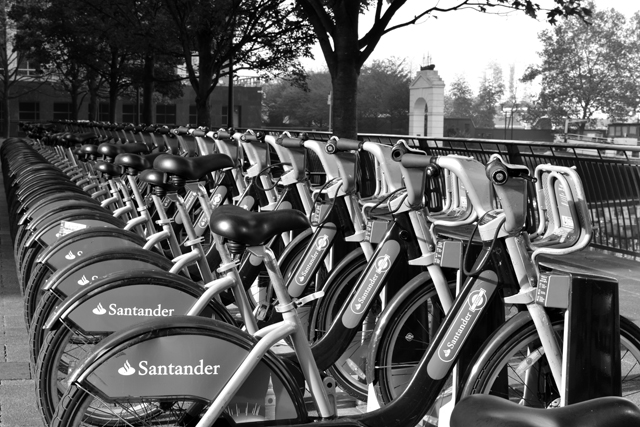 Amazingly some of the pictures I took on the Cross Rail roof garden came out really well.  I'll be sharing my colour photographs of the gardens later this week, but for now here are a couple in black and white.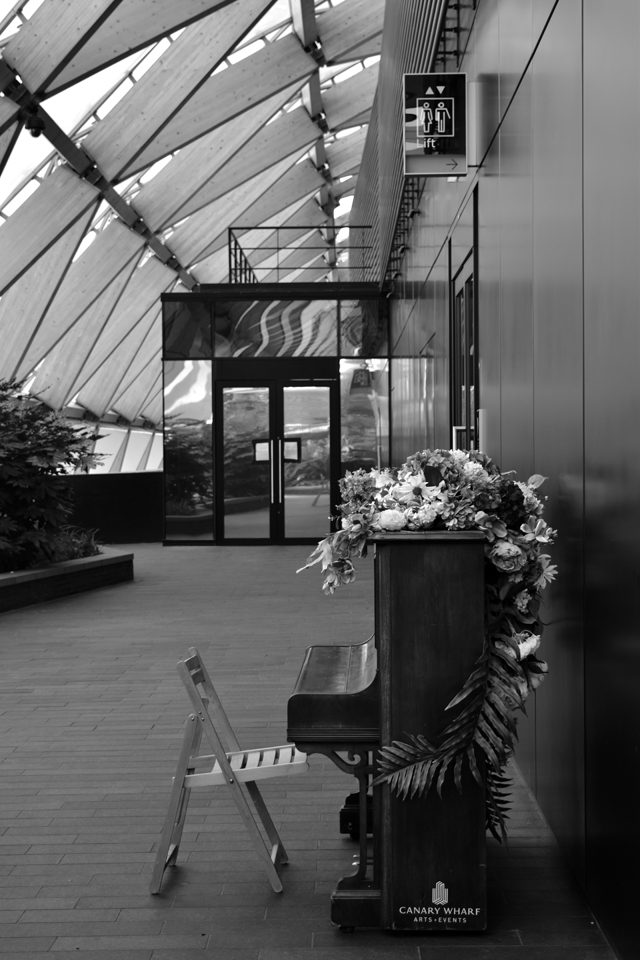 We noticed a couple of these pianos – open to the public to sit and play.  We weren't tempted (all I can play is chopsticks!) and sadly no-one else was either.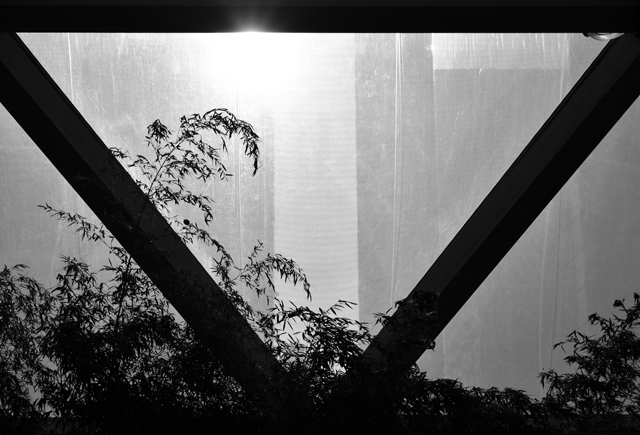 This is a view looking our from the garden, and the image below shows the outside of the building – it almost looks like a quilt.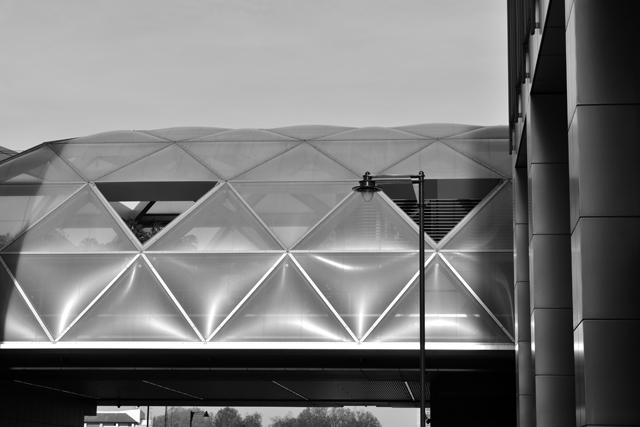 This reflection caught my eye.  A guy enjoying the sunshine during his lunch break, with The O2 in the background.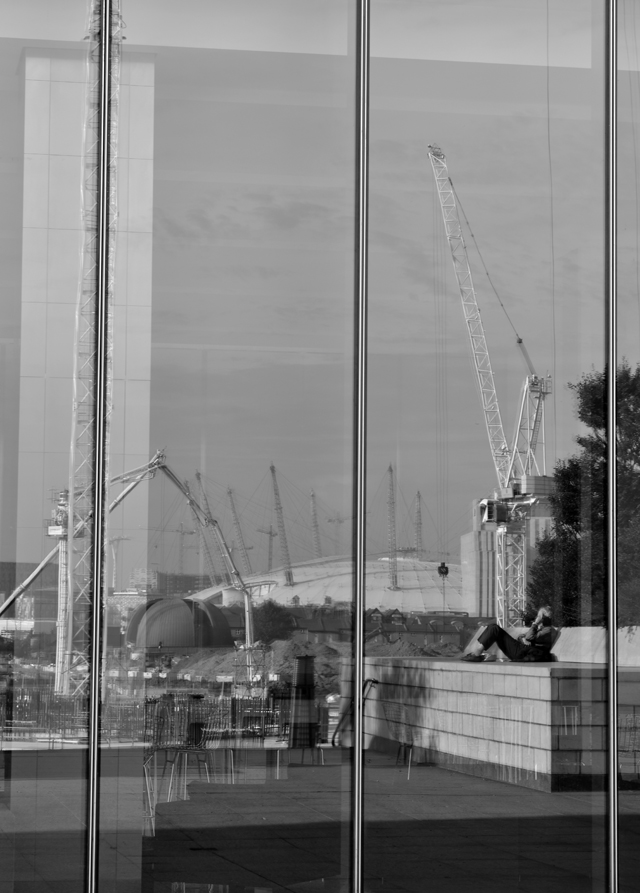 And the sunlight on the steps here looks quite dramatic I think.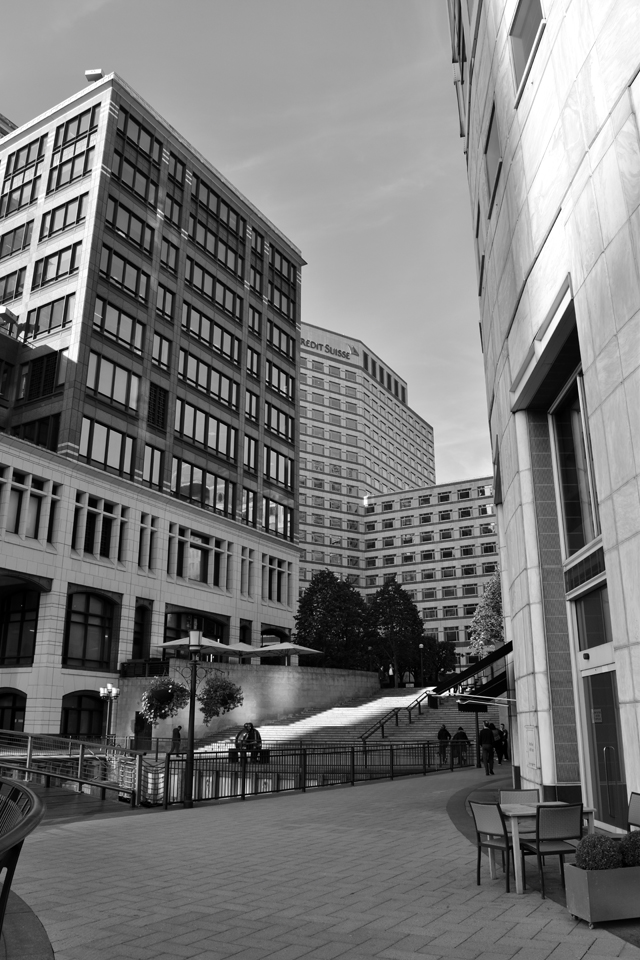 But it wasn't all about the buildings.  We spent some time in Jubilee Park and the light was pretty perfect for taking photographs.  Generally, the colour pictures are better, but I do think the two below are quite interesting with the light catching the pennisetum through the trees.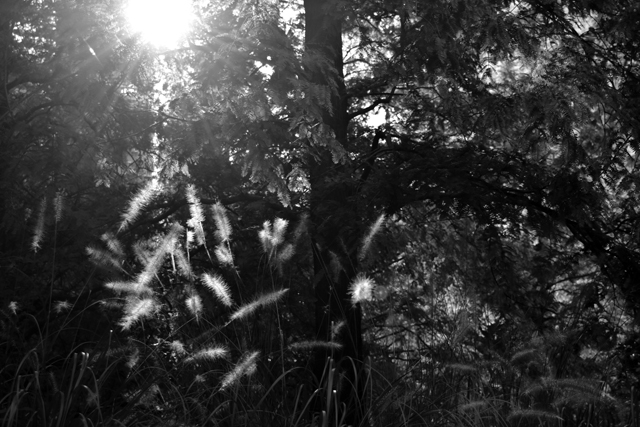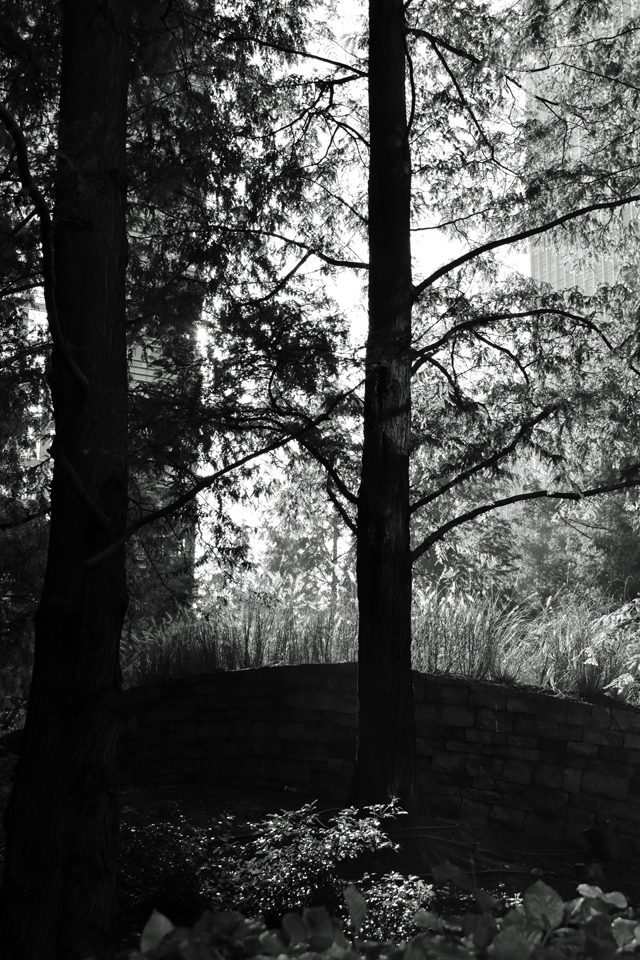 I'll leave you with a couple of images at Blackwall Basin and I'll be back later this week to share my pictures of the gardens.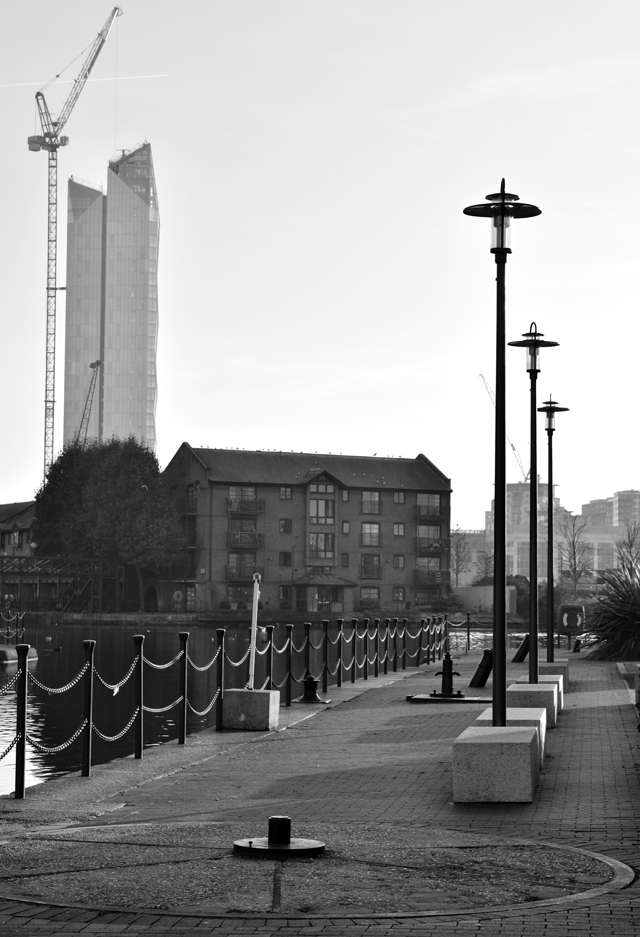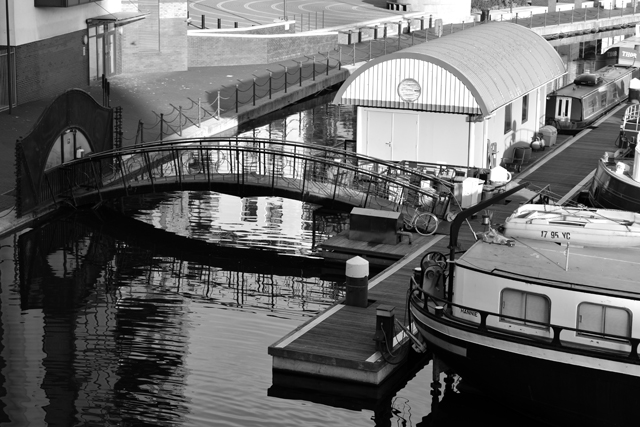 (Images: Lisa Cox)