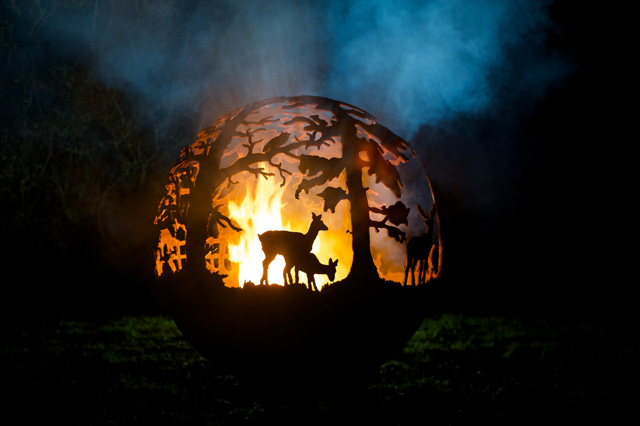 I've recently come across these wonderful fire bowls from The Firepit Company.  What better way to encourage you to spend more time out in the garden after dark, even on a chilly evening when you wouldn't normally sit outside.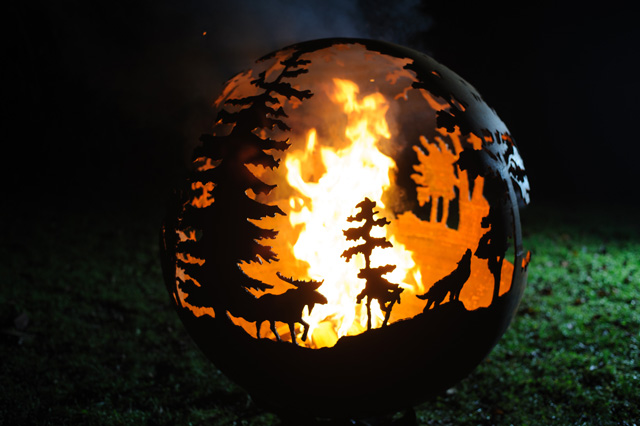 The sculptured spherical firepits are created by sculptural artist, Andy Gage.  They can either be used as patio heaters or as a piece of garden sculpture which can be further enhanced with electric lighting.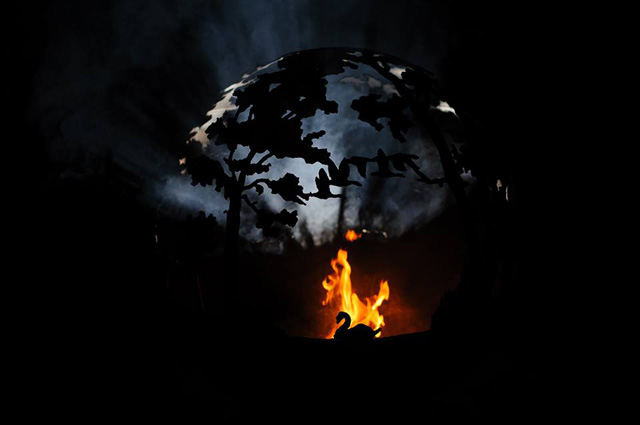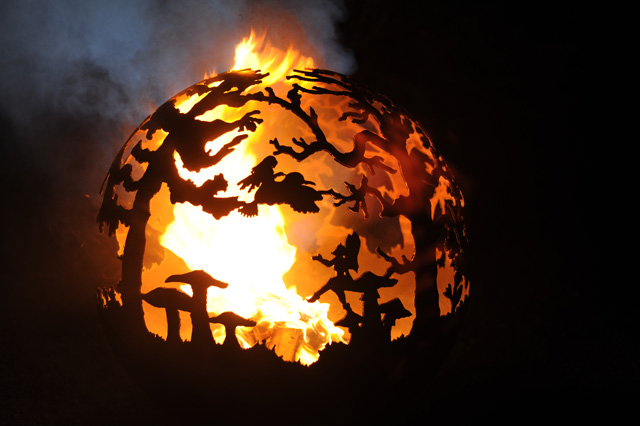 As well as the designs you see here, it's also possible to commission a bespoke piece and they are also available for hire if you have a specific event in mind.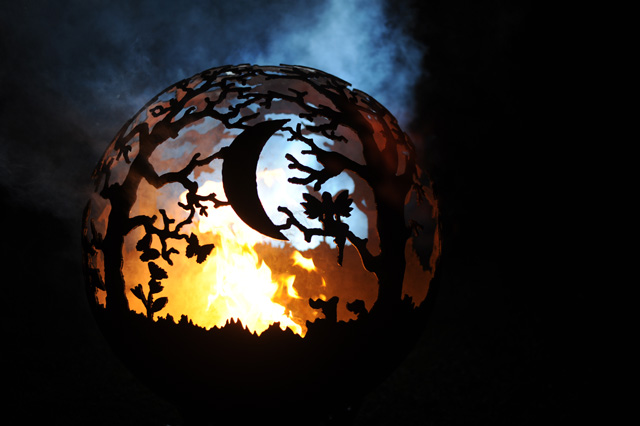 Each ball is made from steel and is hand cut and drawn by Andy using a plasma cutter.  They can either be painted with a heat proof paint or left to weather and develop a rust patina naturally.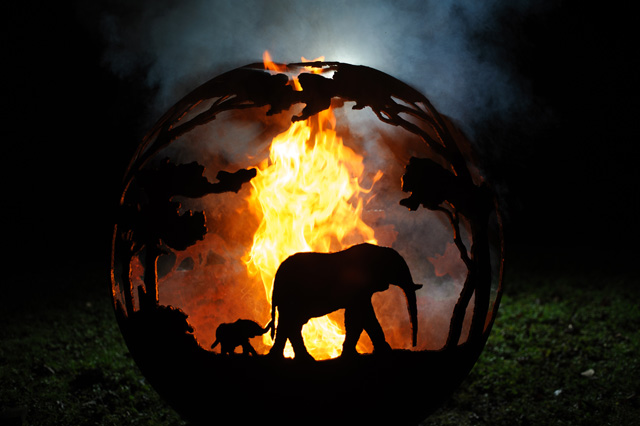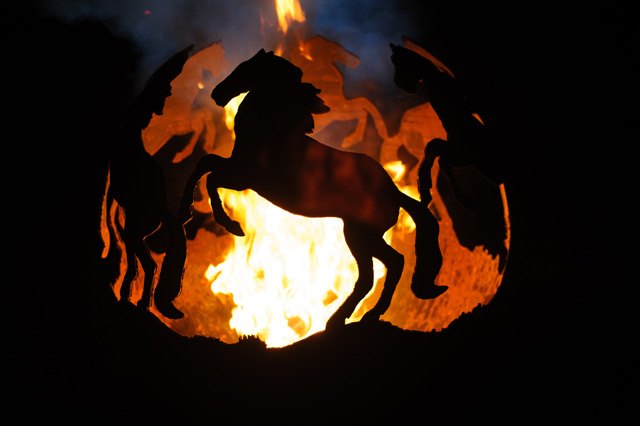 Andy is actually a Suffolk farmer and he started to make firepits to diversify the farm in 2013. I think they look fabulous, especially when used as intended with fire…somehow the images around the side come alive.
You can find more comprehensive information about Andy and his work on The Firepit Company website.