First signs of spring at RHS Garden Wisley – Part One
0
Written by Lisa on 11th Mar 2014 in
Inspiration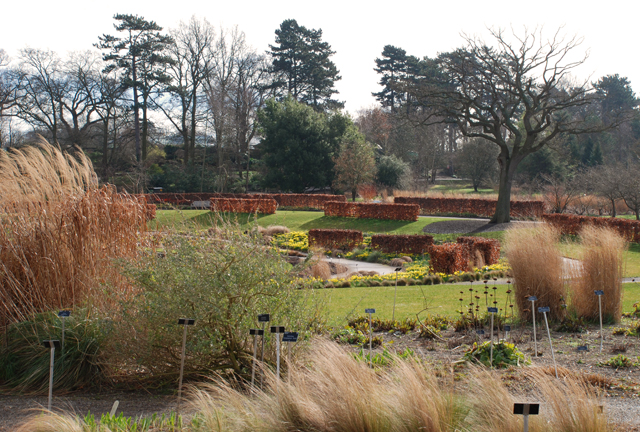 Last week I had an hour between meetings so decided to pop into RHS Garden Wisley to take some pictures.  It was wonderful to be out in the sunshine and to see so many signs of spring, which now feels as though it's well and truly here.
The early bulbs were shining out, especially the crocus which always look fabulous when they're planted en masse.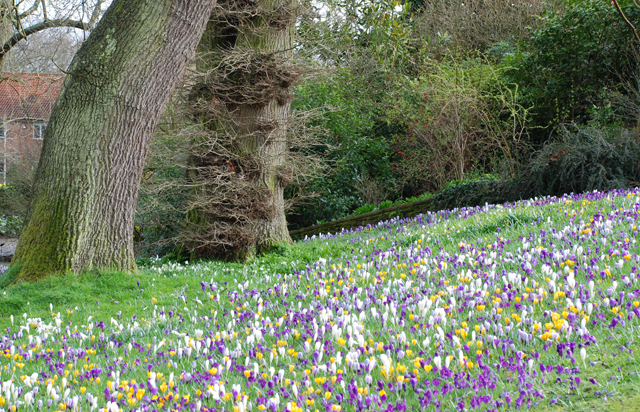 This is a great time to visit gardens because you can still see the structure of the planting before the summer leaves appear.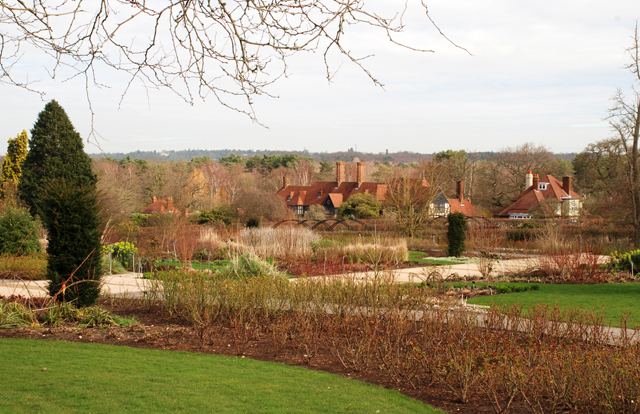 This is the new rose garden which still looks good even though the roses are only just starting to shoot.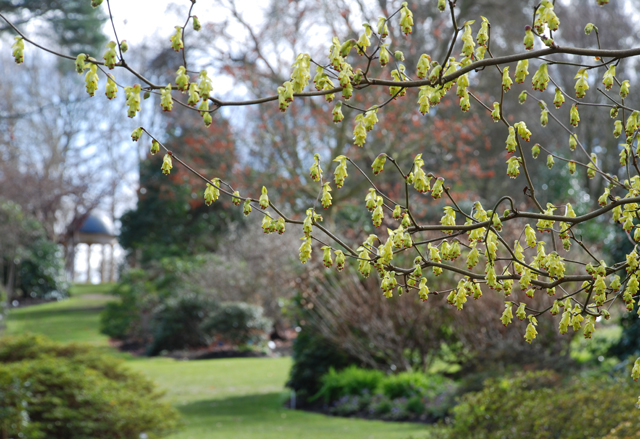 Battleston Hill was looking great and many of the camellias and Rhododendrons were starting to come into flower.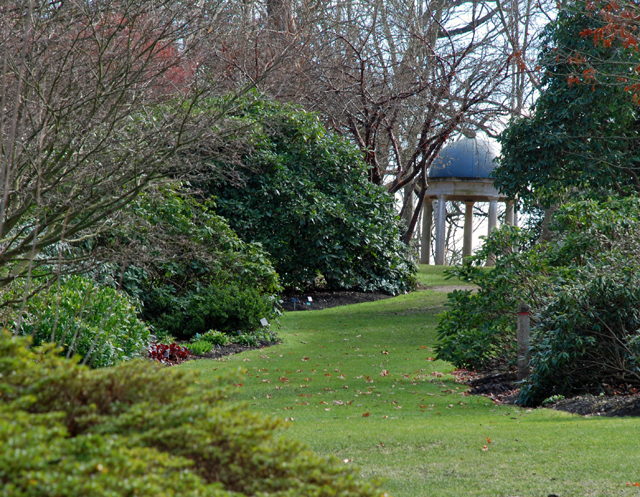 The tree below was at the top of the Rose Garden and I thought very architectural against the blue sky and fluffy clouds.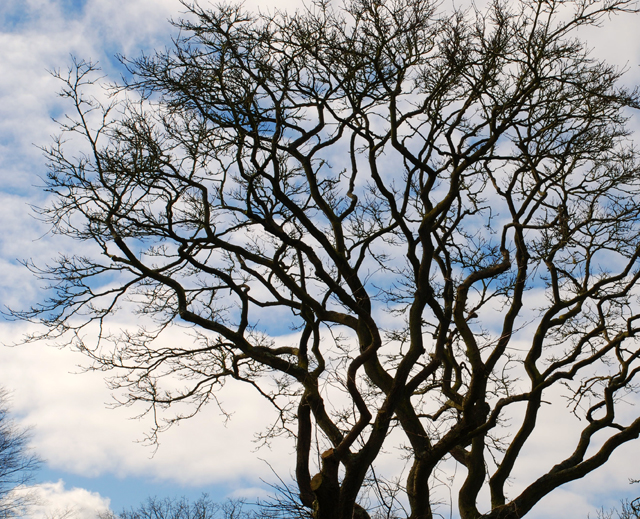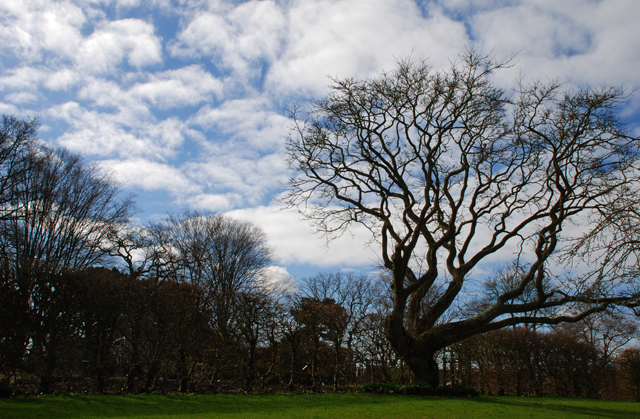 And I noticed that the spring grass was coming through – I love the contrast between the fresh green colour of the grass and dark green yew hedge…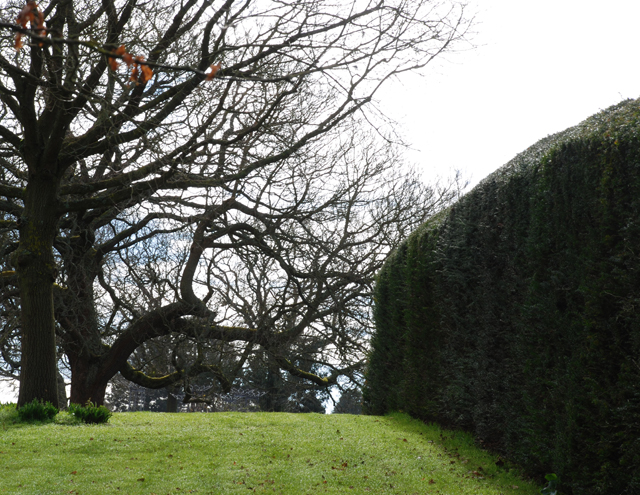 The picture below looks across the rock garden towards the glasshouse – look how well the red stems of the salix stand out as the light catches them.
And down near the lake was this piece of sculpture by David Watkinson.  I love the texture of the leaves.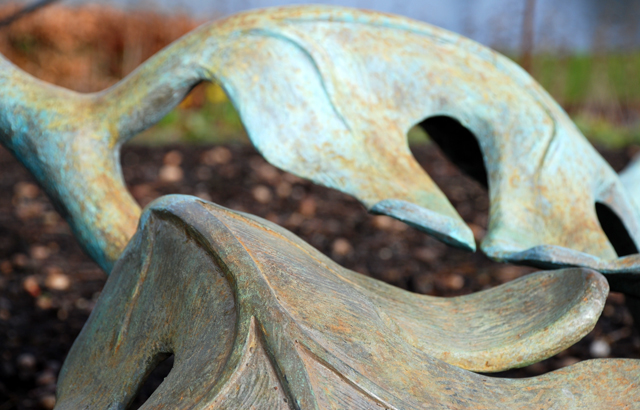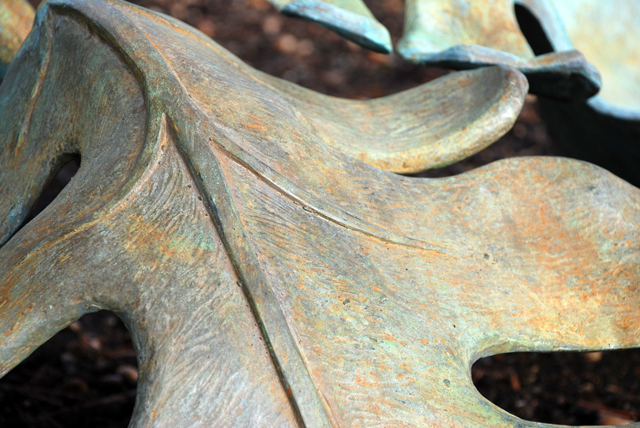 I walked through the pinetum too which is often empty of people I guess because the trees are the main feature.  This large pine made for an interesting photo…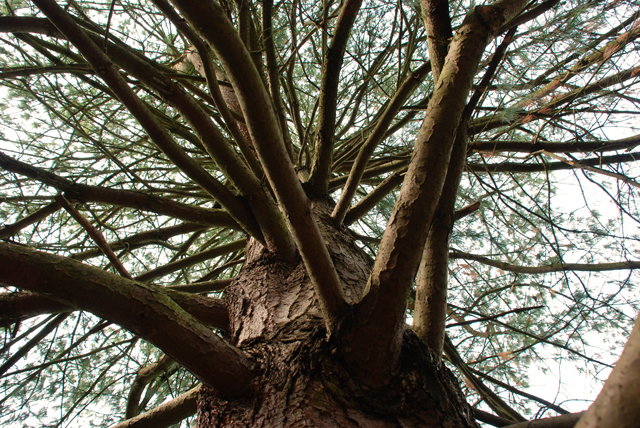 But I'll leave you with a picture of some early narcissus which I'm sure won't fail to make you smile.  I took lots of images of the spring bulbs and will share these with you on Friday.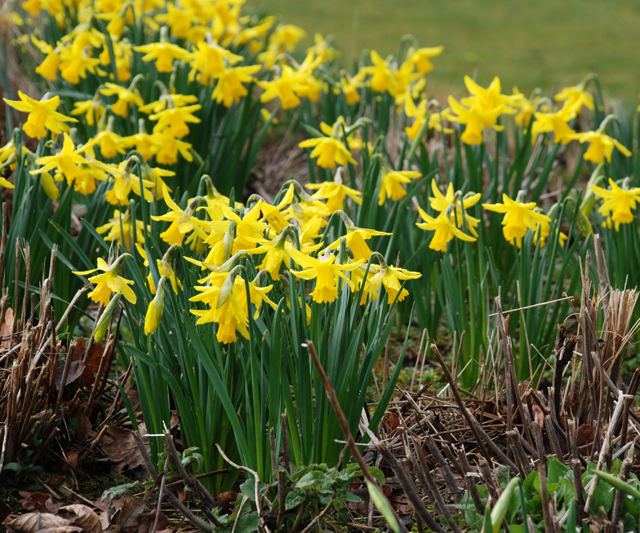 (Images: Lisa Cox)