First signs of spring at RHS Garden Wisley – Part Two
2
Written by Lisa on 14th Mar 2014 in
Inspiration
,
Plants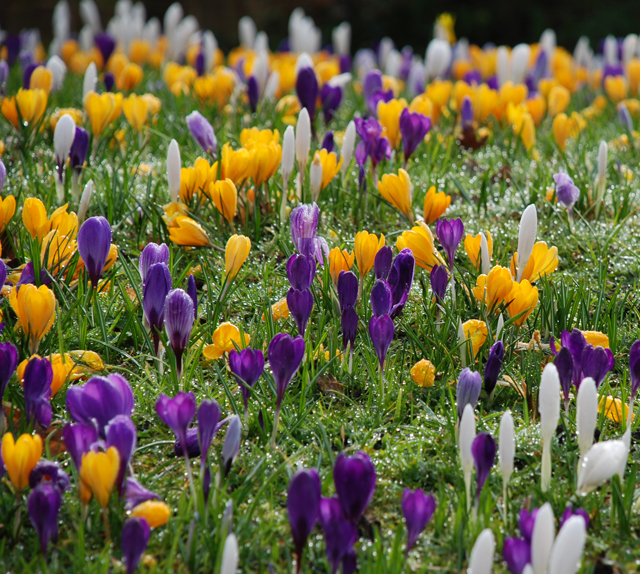 On Tuesday I shared some images of RHS Garden Wisley, which is feeling very spring like now.  I took so many images of the spring flowers that I thought I'd share them with you in a separate blog post.
The crocuses were looking amazing, especially in the sunshine…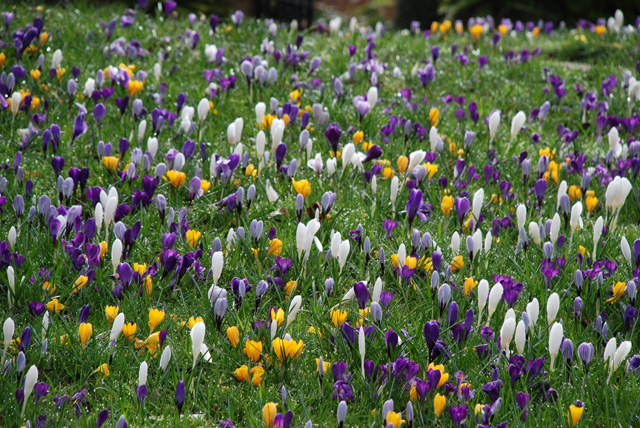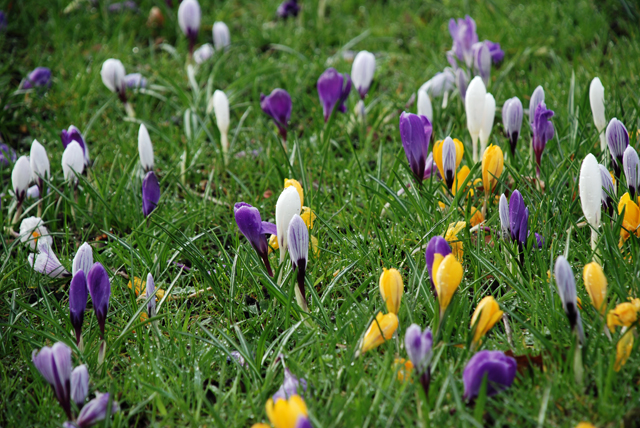 But this is also the time of year for the hellebores to sing out.   They're one of my favourite plants and they most definitely signify the start of spring.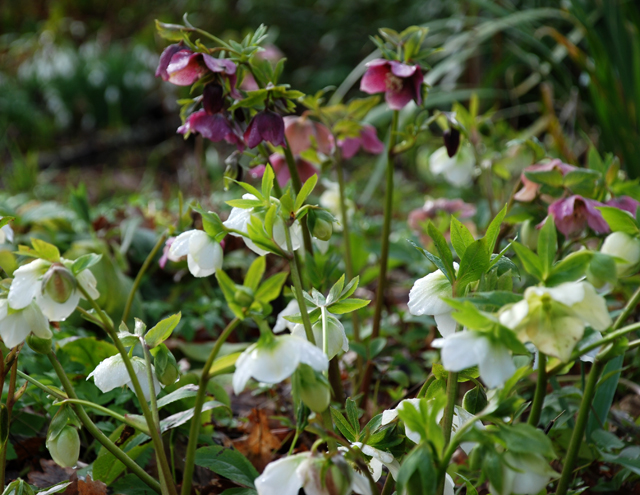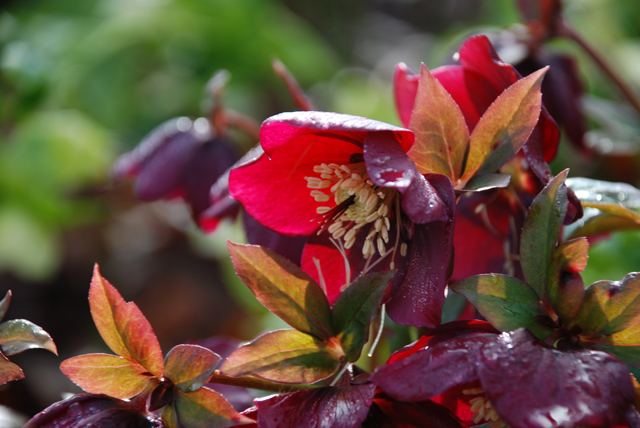 The nodding flowers are so delicate, almost translucent and I particularly love the deep purple varieties.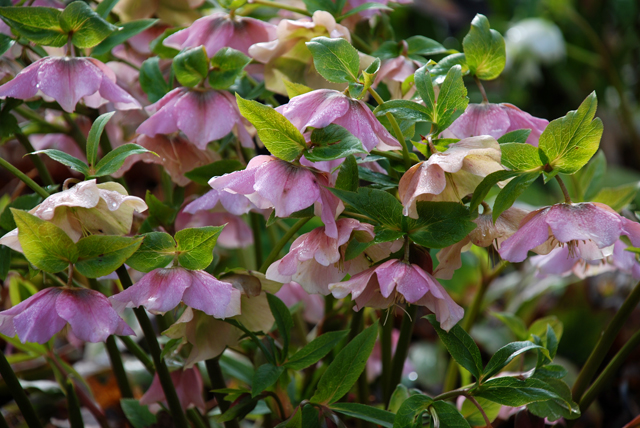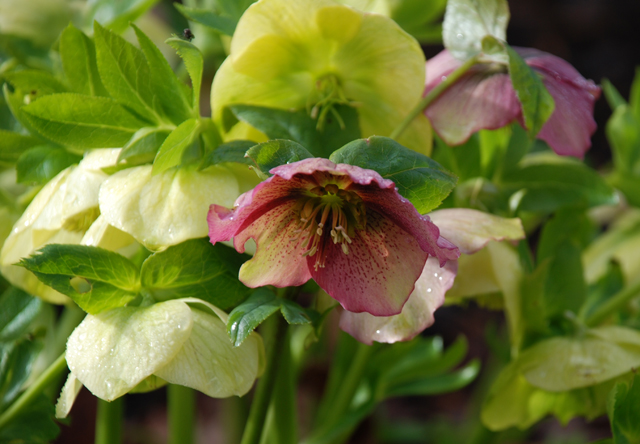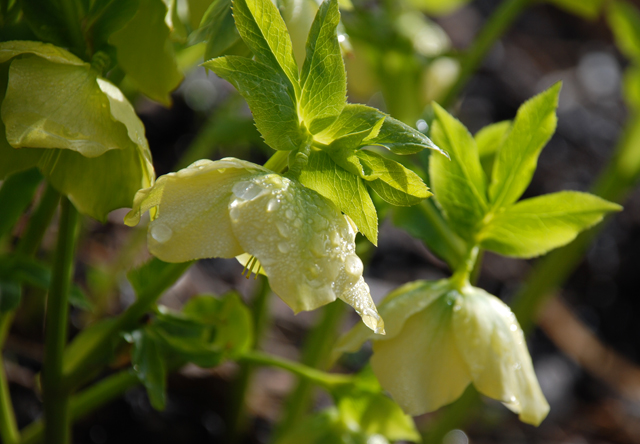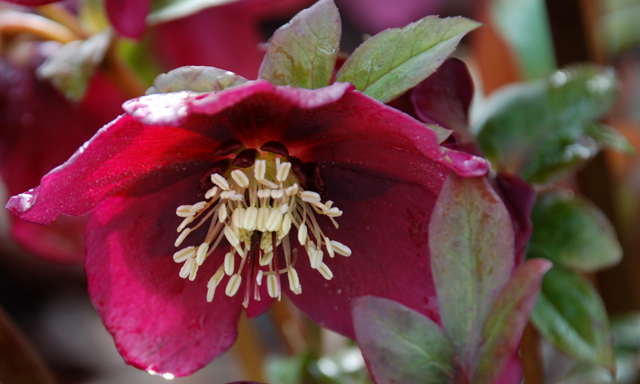 The hellebores in the picture below were on the bank at the top of the wildflower meadow.  Mixed with other bulbs they look gorgeous.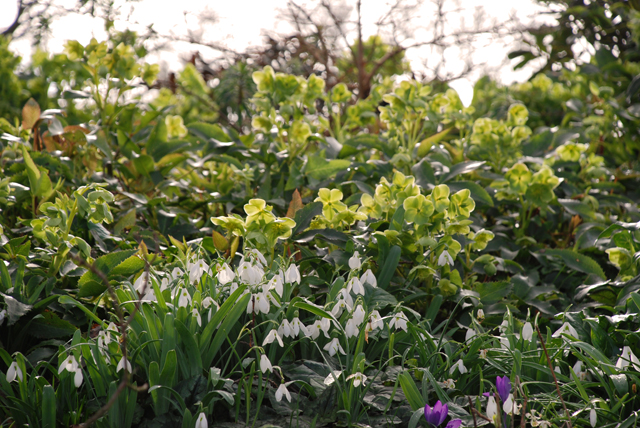 But the early narcissus really did shine out and make me smile.  There's something about them that's just so cheerful…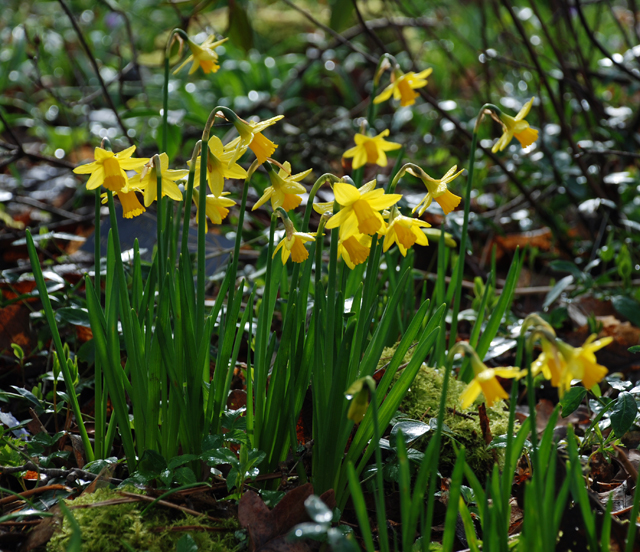 In the photo below they are planted en mass, creating quite an architectural feel against the hazel stems behind.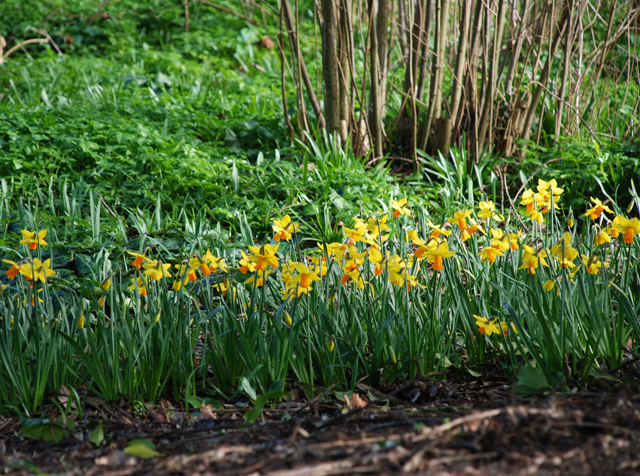 And of course they always look best planted in groups or clumps…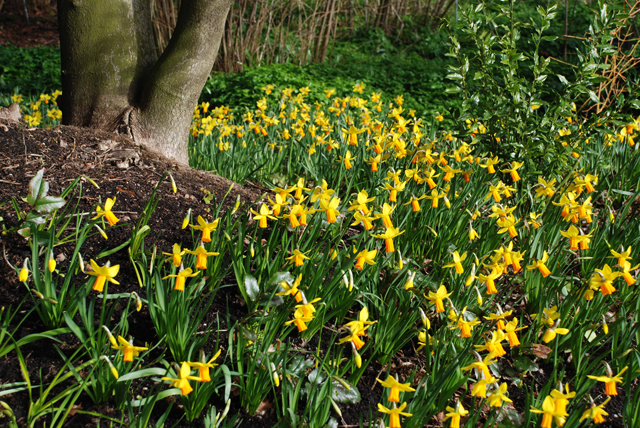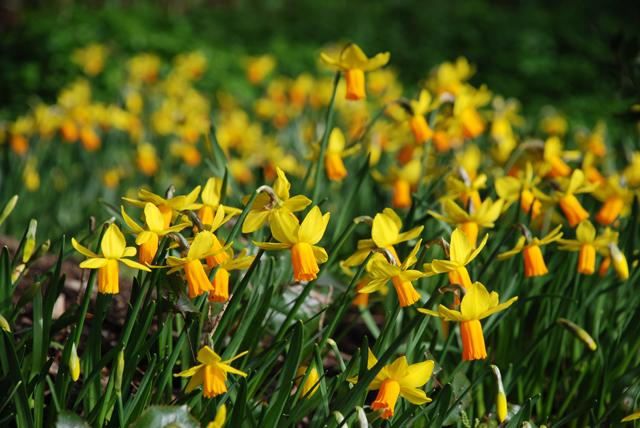 I think the contrast between the dead stems of the phlomis below gave quite a dramatic effect.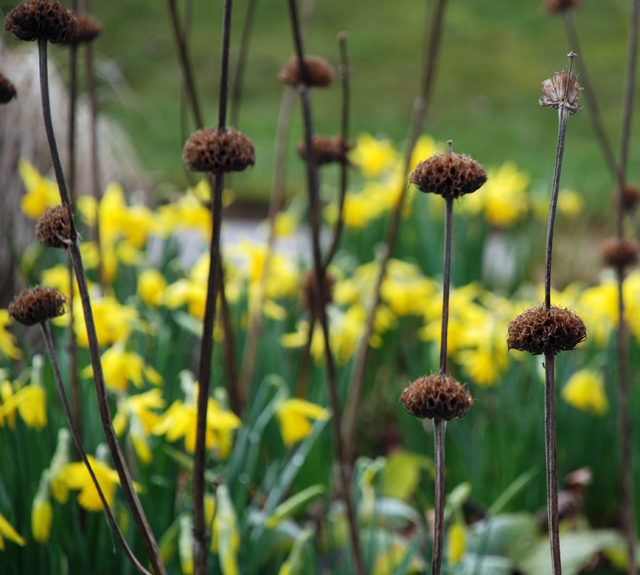 I hope my images have put a spring in your step.  Wisley is well worth a visit if you're in the area and there'll be plenty more bulbs appearing over the coming weeks.
(Images: Lisa Cox)
2 Responses to "First signs of spring at RHS Garden Wisley – Part Two"