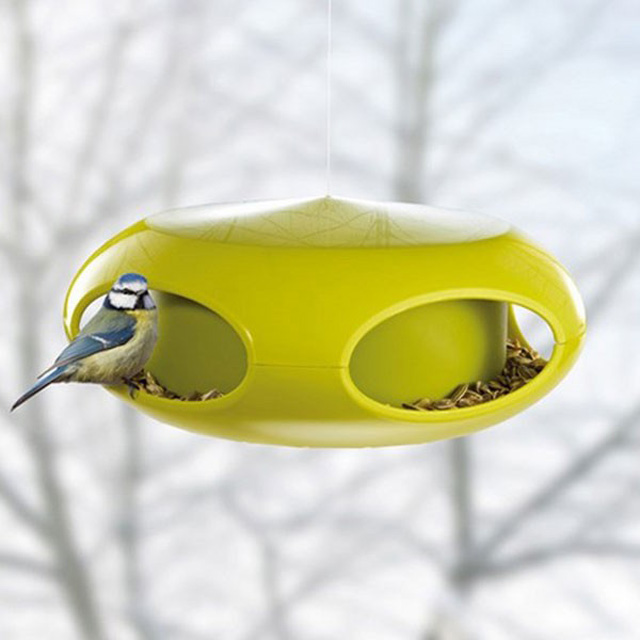 I've started feeding the birds now that it's finally getting a bit colder.  We get so many more species than we did in Leatherhead including woodpeckers, tree creepers and even a fat pheasant who seems to have successfully avoided the fortnightly shoot so far!
It's quite mesmerising watching them in their feeding frenzy although they do seem to get through a lot of seed so it can get expensive if you don't watch it.
We have a couple of rather unglamorous feeders but there are plenty of stylish bird feeders around and I thought I'd share a few of them with you here.
The first four(including the yellow one above) are available from Red Candy. The bird hotel below is quite fun although I wonder how white it would stay.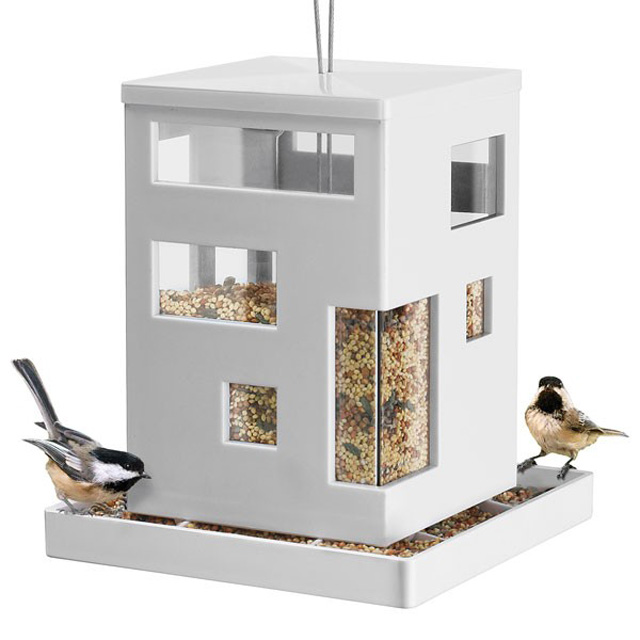 I really like these clear feeders which should be easy to keep clean.  They'd look great in a City courtyard garden.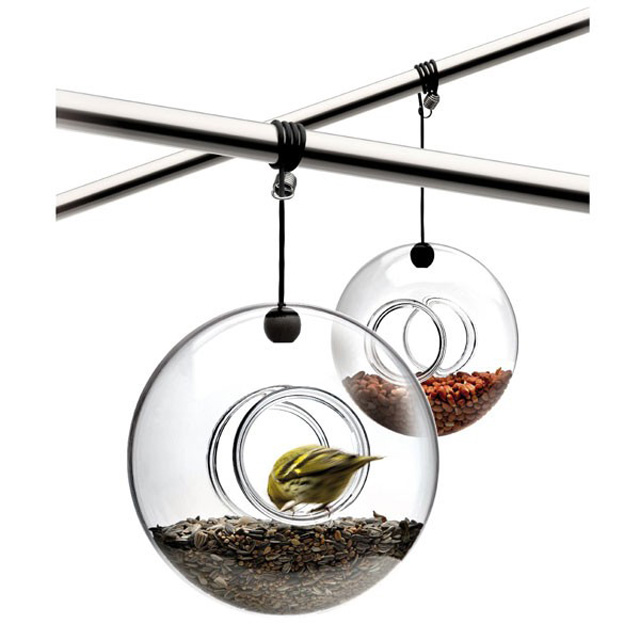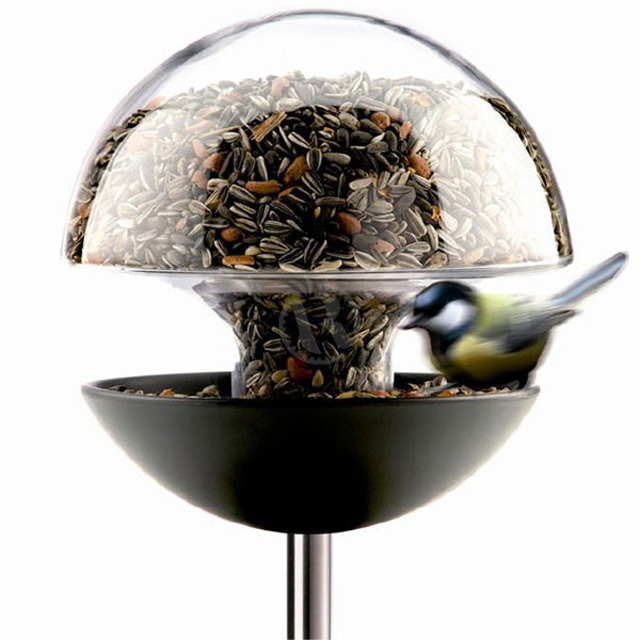 Not on The High Street also have a good range – they're a little more quirky but still a bit different that your average seed feeder.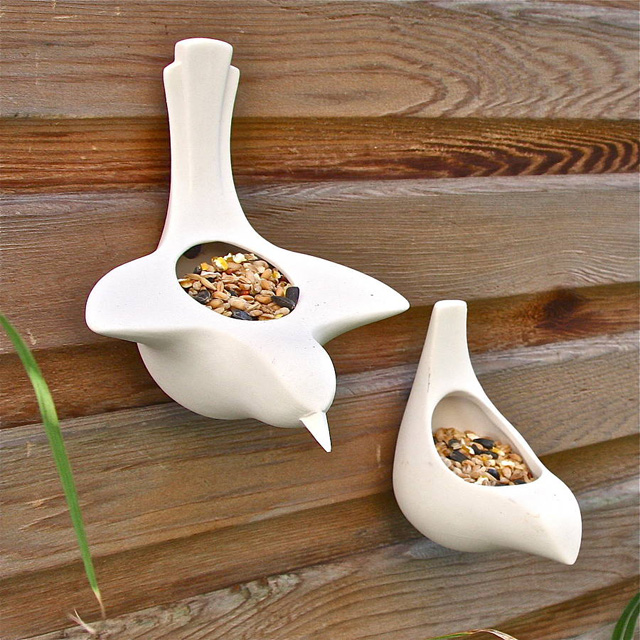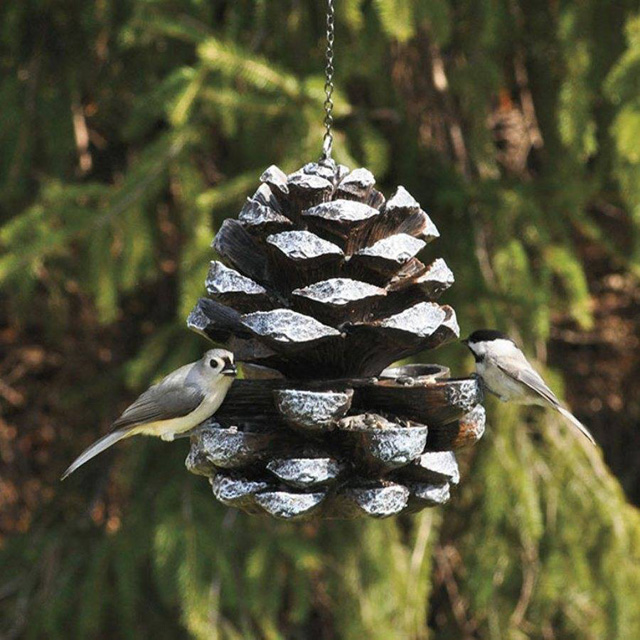 And I love this square box feeder which is made by Kedron Natural Products. This would look great mounted on a wall or fence too.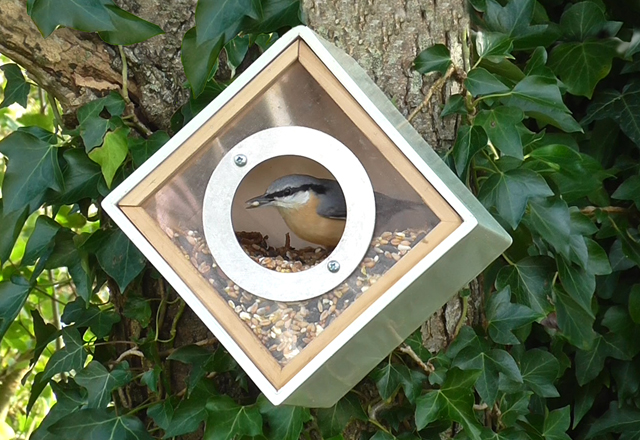 And lastly, these stylish feeders are available from Hen & Hammock …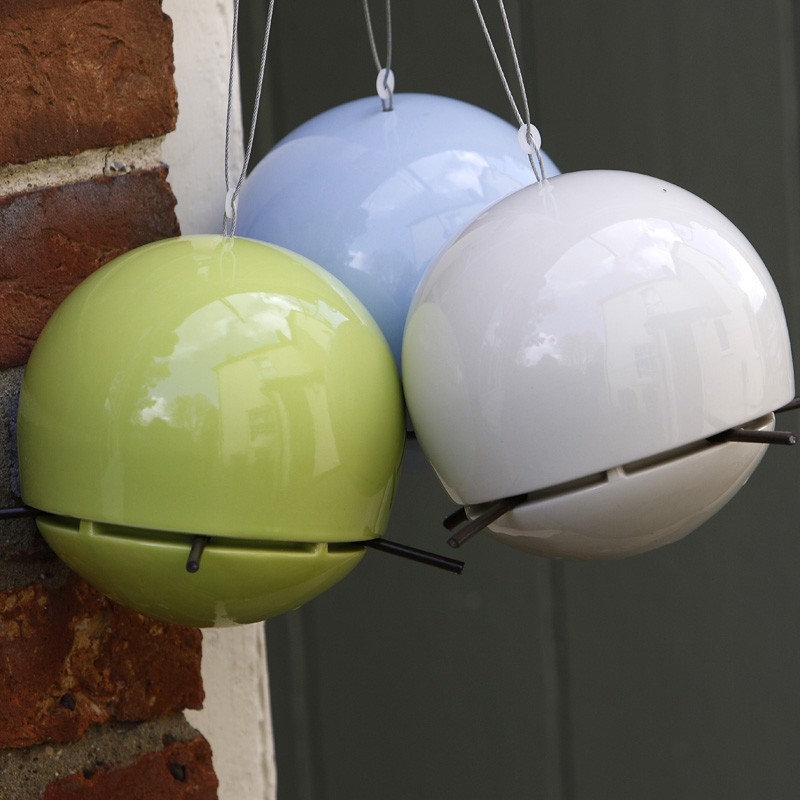 All these ball feeders are available in a range of colours too.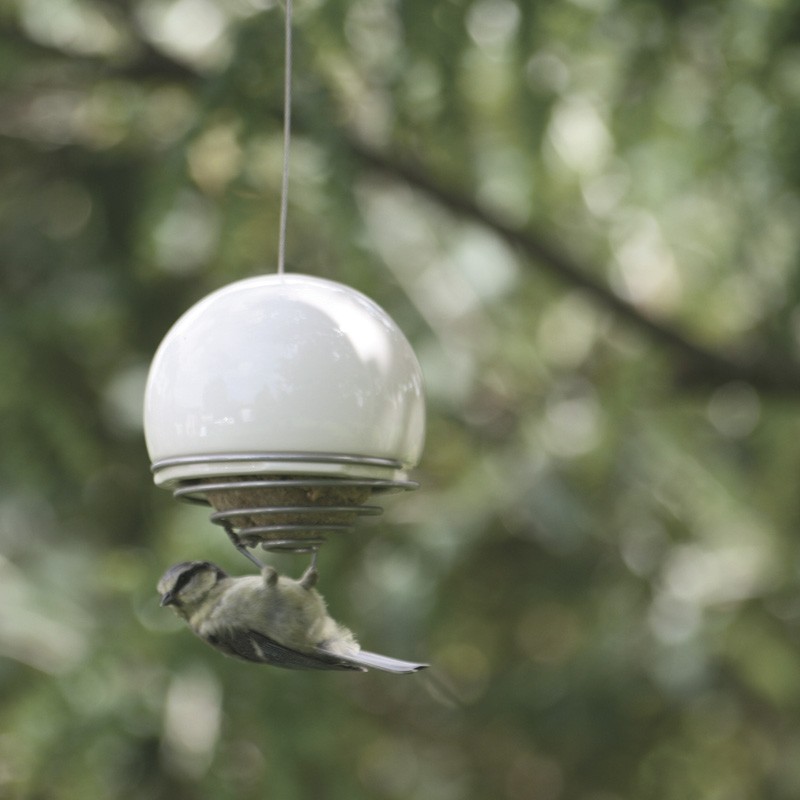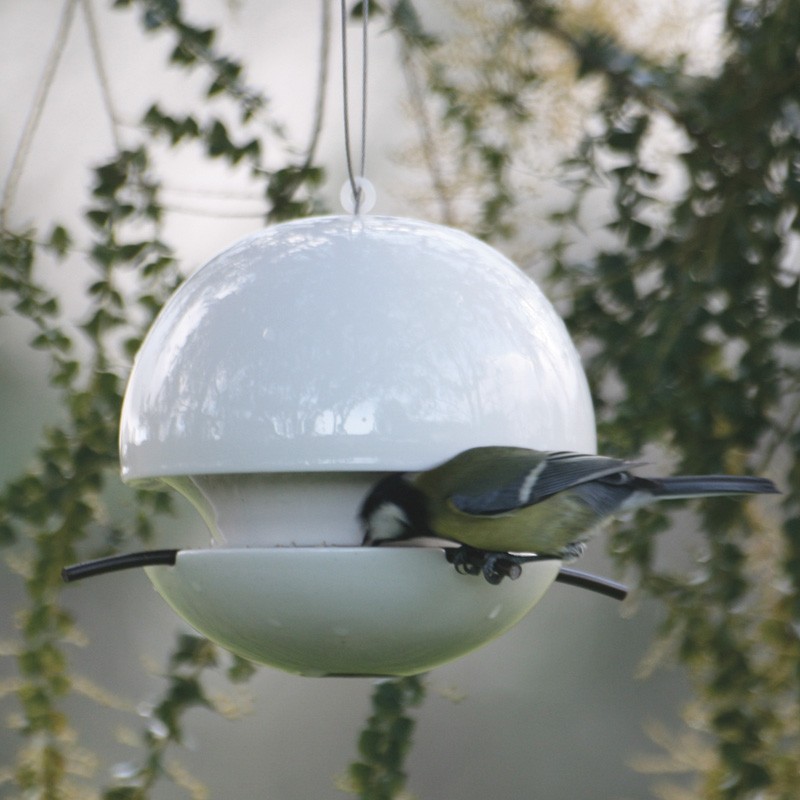 If you're interested to learn more, click on the links above within the text and it will take you to the relevant website.
(Images: Not on the High Street, Red Candy, Hen & Hammock, Kedron Natural Products)