Gorgeous Plants and Aching Feet
0
Written by Lisa on 9th Aug 2010 in
Inspiration
My parents own a nursery (plants that is!) in Forton, Somerset, and this weekend was the Taunton Flower Show so I went down to help out.  It's really hard work, but has a great buzz and is a brilliant opportunity to promote the nursery.
We always try to make an effort with the stand despite the restricted space and this year we received some wonderful feedback, we even had our picture taken by the Somerset Gazette.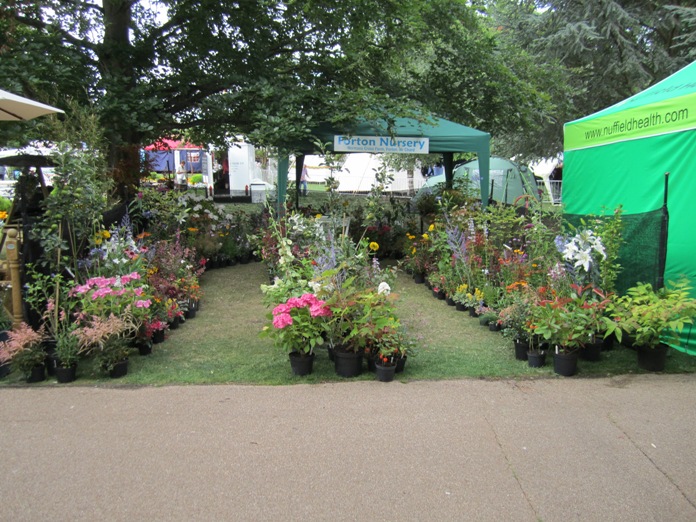 You wouldn't put a planting scheme together in this way, but it does give the effect of a garden and encourages people to spend time looking at what we have….they have to look because it's all mixed up!  Throughout the 2 days we had many compliments, especially on the day we set up – we'd gone for a walk round and when we returned there were 4 people on the stand who said "it looked so wonderful that we were drawn in to take a closer look"!
We do 2 shows a year and despite the hard work, they are really important to keep a presence in the local area.  My parents work soooo hard and the plants you see here have been grown and lovingly cared for by them.  The most exciting part of the show was the interest in their newly acquired stock of apple trees (some 700 trees and over 100 varieties) which were dug up and planted in pots by us back in the Winter (now that was hard work!).  Every single tree has survived and we've been talking about holding an apple tasting day in the Autumn – fabulous!