Inspiration from RHS Hampton Court Flower Show 2013 – Part One
2
Written by Lisa on 8th Jul 2013 in
Inspiration
I was up with the sparrows this morning because I wanted to beat the heat and get to the RHS Hampton Court Flower Show whilst the sun was low enough to get some decent pictures of the show gardens.  I arrived at 7.15am which was early enough, but I didn't have very long before the sun was in full swing.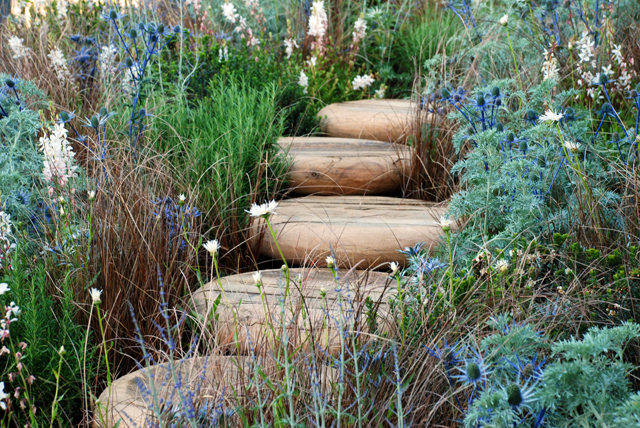 It's no wonder the English are famous for talking about the weather, a week or so ago we were all still wearing jumpers and moaning about the lack of summer!
Anyway, I hope you enjoy the pictures.  Over the next couple of days I'll share my pictures of the gardens that inspired me the most…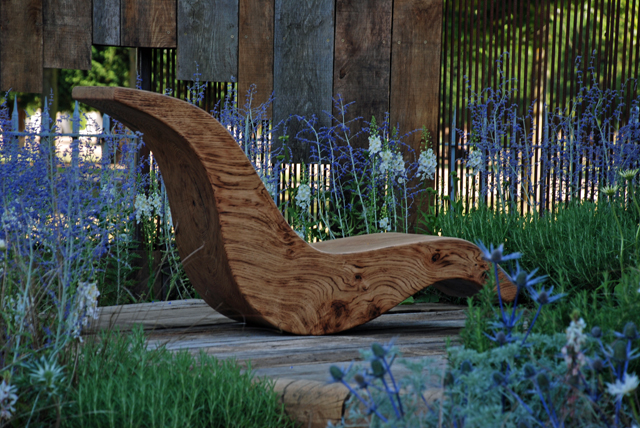 The images in this post were taken of the Low Cost, High Impact Garden, A Room with a View which was designed by Mike Harvey and built by Arun Landscapes.  I loved the area at the top of the steps with the most amazing wooden seats.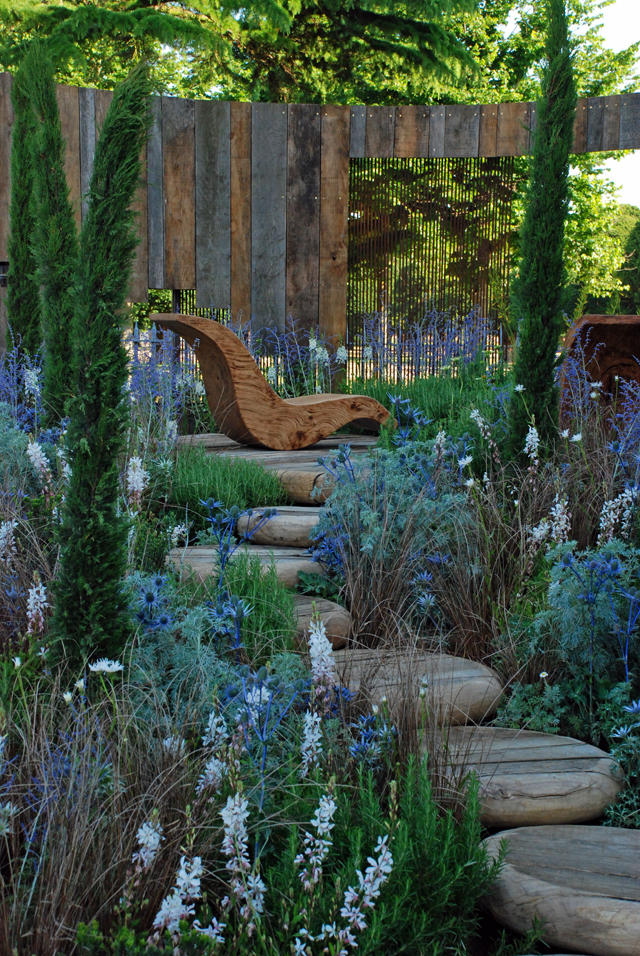 The budget for the garden was £15,000 which is a sizeable sum of money, but is easily used up in a garden build.  The design represents a garden following a kitchen extension where the excavated topsoil has been used to bring a change of level to the garden, rather than being removed from site.  They also used reclaimed materials.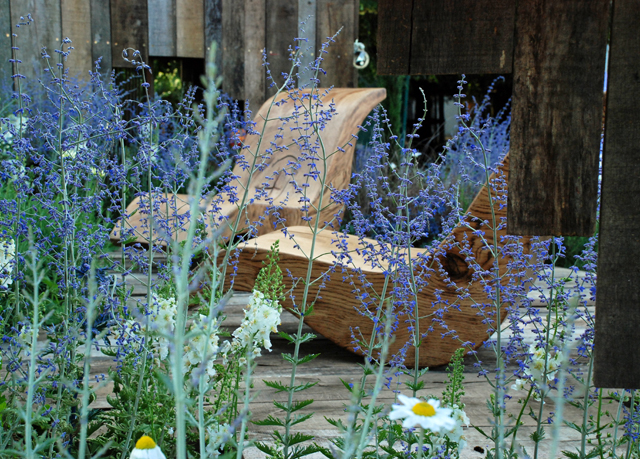 The seating area was gorgeous – with a rusty steel curtain that provided a barrier whilst allowing a view of the landscape beyond.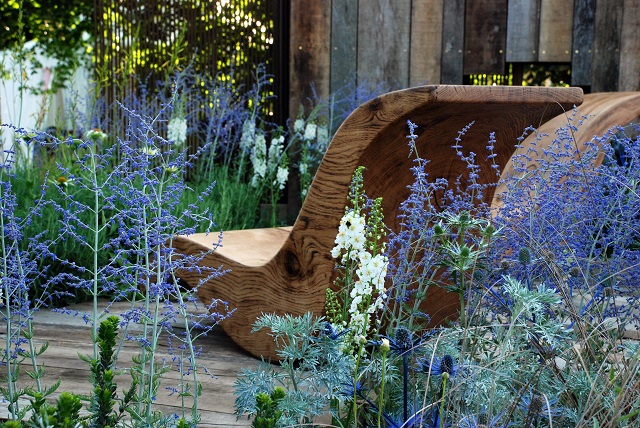 This was a garden you could relate to – I certainly wouldn't have minded sitting there with a glass of something cold!
(Images: Lisa Cox)
2 Responses to "Inspiration from RHS Hampton Court Flower Show 2013 – Part One"