Inspiration from RHS Hampton Court Flower Show – Part 6
0
Written by Lisa on 16th Jul 2013 in
Inspiration
Hampton Court Flower Show is now over for this year and the hard work that went into the set up is being dismantled as we speak.  I suspect there are some tired people out there, especially with the high temperatures we've been having – shows are tiring at the best of times!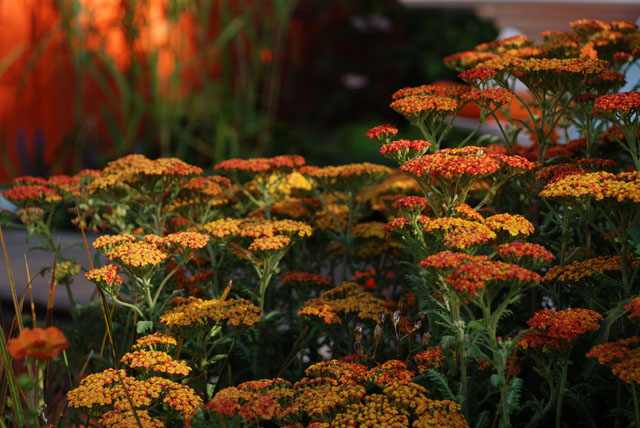 But I wanted to share some more show garden pictures with you, starting with some images of the Low Cost, High Impact Garden, Mid Century Modern.  This garden won a Gold Medal and Best in Show,  so huge congratulations to designers Adele Ford and Susan Willmott and contractor Outdoor Creations.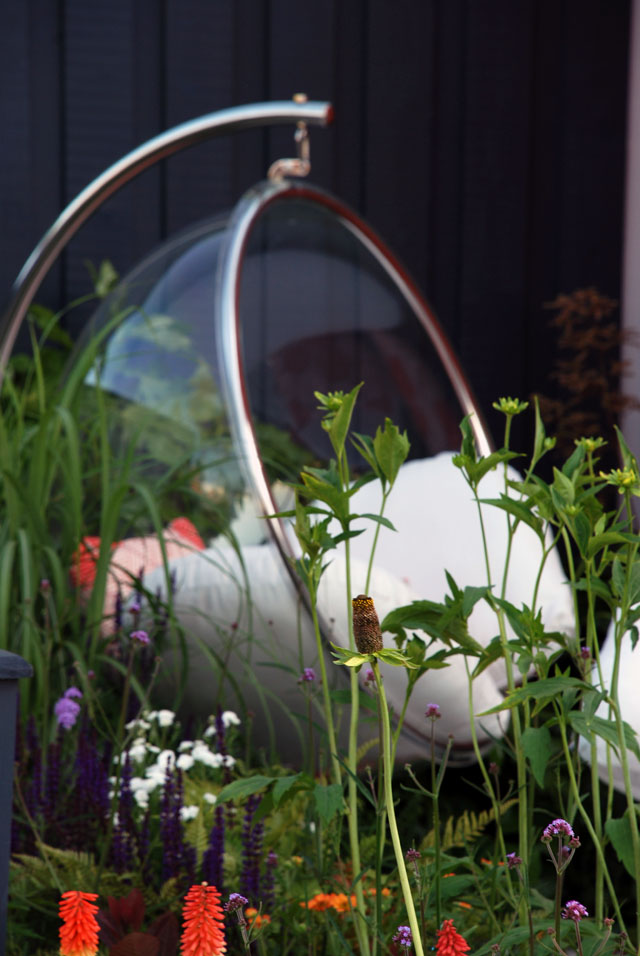 Orange is my favourite colour in the garden – it brings warmth to a planting scheme and in this case a bold statement to the whole look and feel of the space.  I particularly liked the suspended seat pods.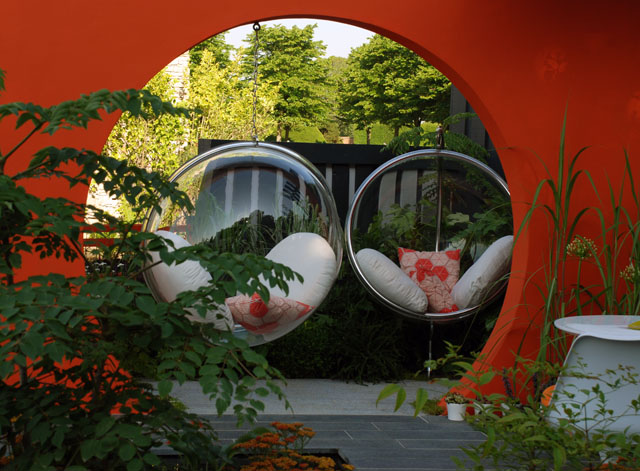 The garden was designed to capture the exuberance of the 1950s and was inspired by a 1950's advertising poster.  The garden was created with a budget of just £15,000.
The other show garden I'm going to feature today is Vestra Wealth's Jardin du Gourmet which was designed by Paul Martin and built by Landform Consultants.  It won a Silver-Gilt Flora medal.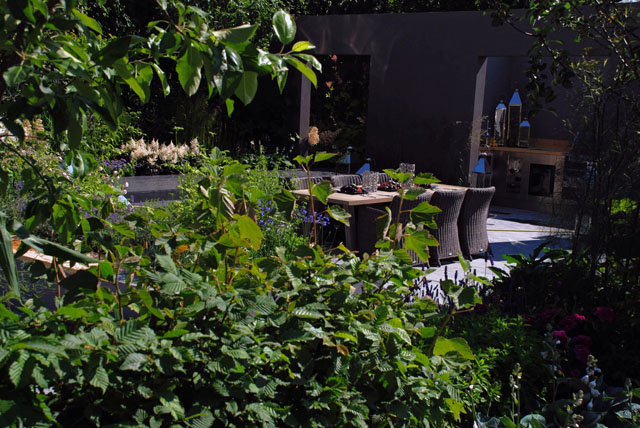 This was a contemporary garden with strong lines and constructed using beautiful materials.  This felt like a garden that you could easily transport to a home and I loved the fully functional kitchen at the back of the garden.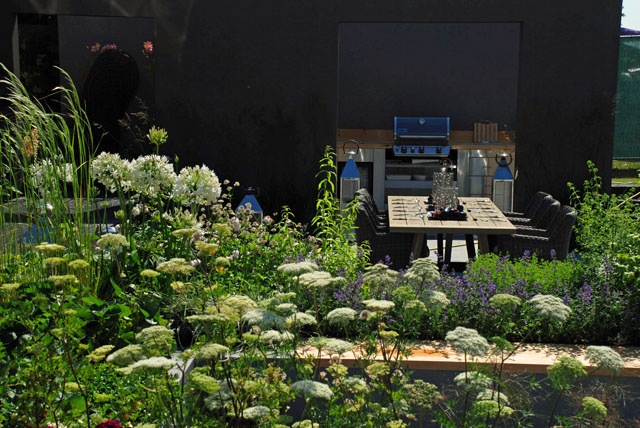 The garden was designed to demonstrate that you can produce your own food in a stylish way.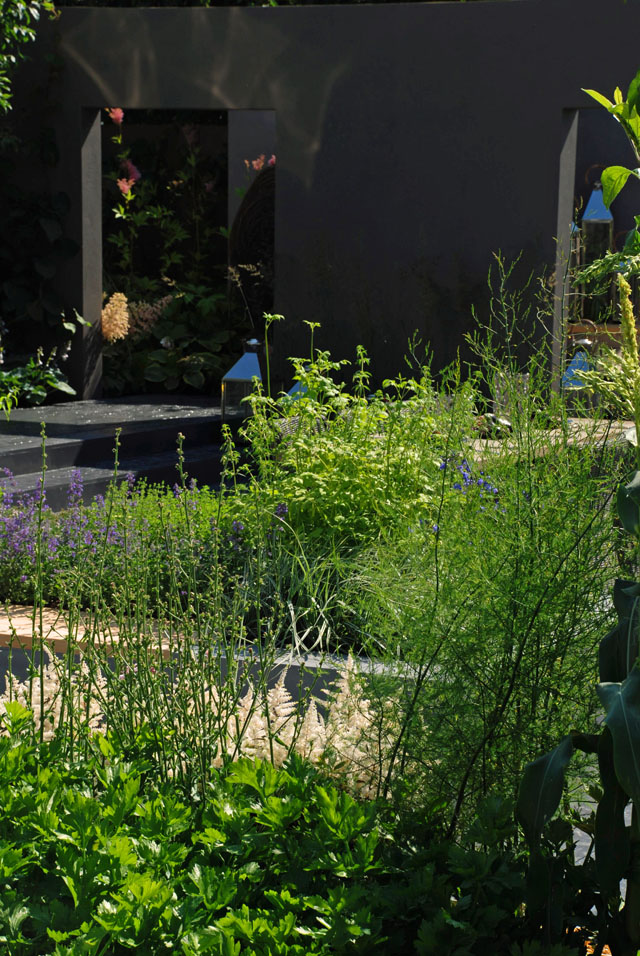 It had an array of herbs, salads, vegetables and fruit growing but it was a far cry from an allotment…very sophisticated and elegant!
(Images: Lisa Cox)