Inspiration from the Cornish Coast
0
Written by Lisa on 13th Mar 2017 in
Inspiration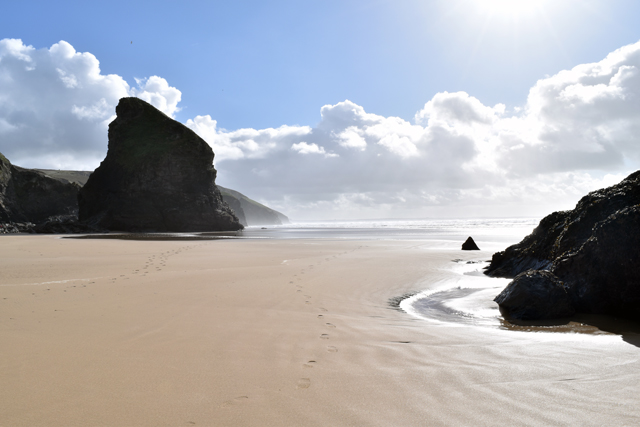 I don't know about you, but I love being by the sea in the winter.  Somehow the rugged landscape is much more invigorating and the beaches are often deserted.
Last weekend we decided to grab a couple of days away on the Cornish Coast and we stayed near the sea in a little cottage between Port Isaac and Tintagel.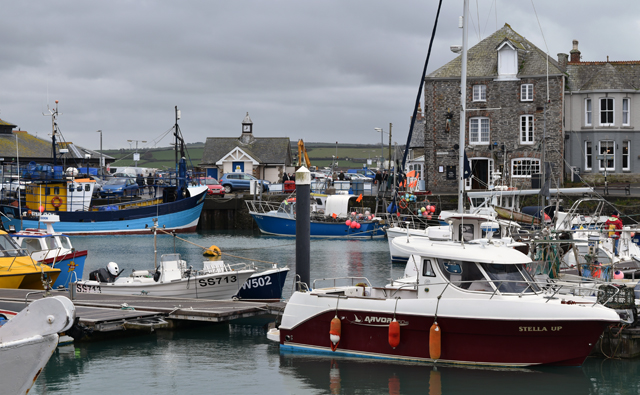 We visited Padstow but felt rather sad that its focus was all about the attraction of Rick Stein's many endeavours rather than just being a lovely fishing town where you could get a bite to eat on the seafront.  In fact, we'd been looking forward to buying some local fish or crab and didn't find one fishmonger open the whole time we were there.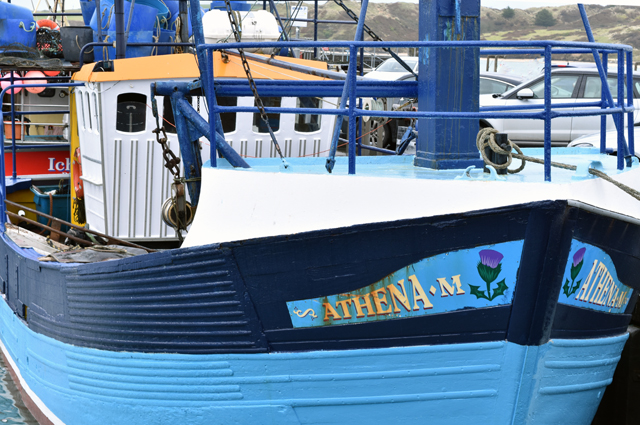 But, that aside there were some interesting things to see and I always love to see a harbour full of fishing boats.  This boat, Athena, made me smile – a little reminder of my love of Greece!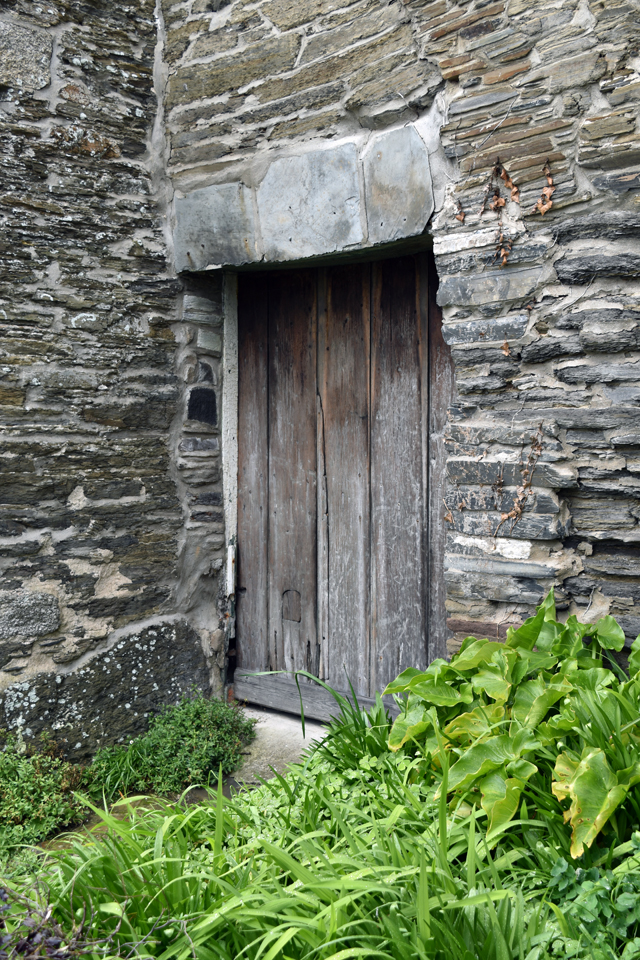 This doorway caught my eye with the gorgeous stonework and old timber door surrounded by lush planting.
And this cute little boat seat tucked away in a courtyard garden…
The weather was pretty wild whilst we were there and sadly on the day we had planned to walk along the Coast Path to Tintagel, we had 50mph winds which we quickly decided made things a bit treacherous.
But we did have one day when we could embrace the coast.  We battled with the wind that day too but once we got down on to the beach at Bedruthan steps it was glorious.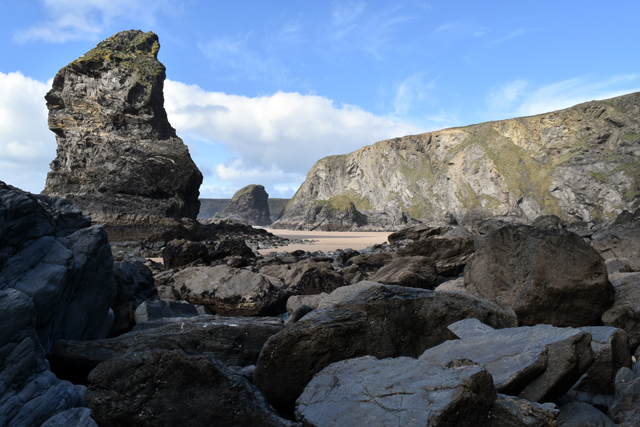 We pretty much had the beach to ourselves too – just sea, sand and rocks.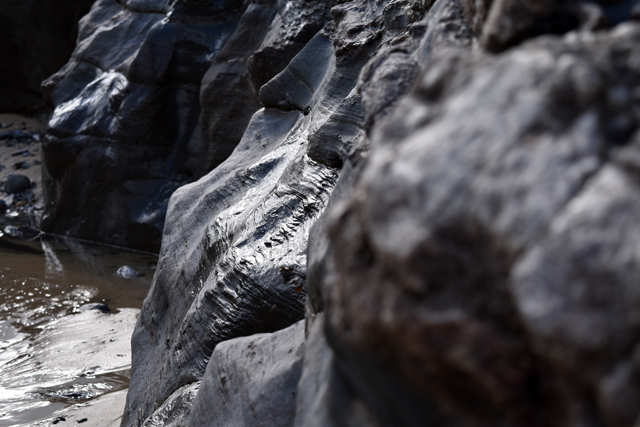 We hadn't checked out the tide times so our timing was perfect with the sea right out.  When you see all the mussels so high on the rocks you quickly realise that you're standing where the sea will be in just a few hours time.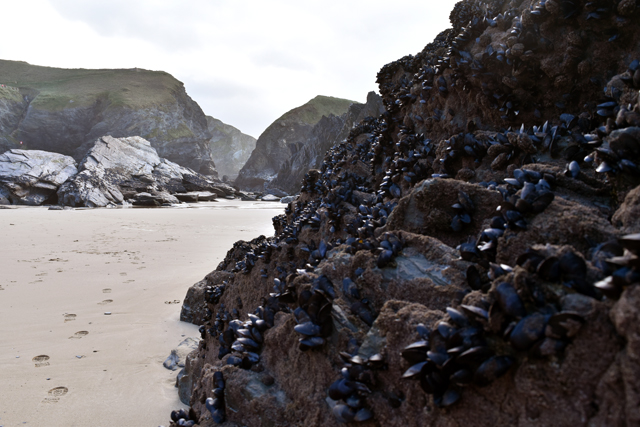 I love beaches like this with the dramatic rock formations and amazing golden sand.  I think we have some of the best beaches in the UK – they offer a bit of everything.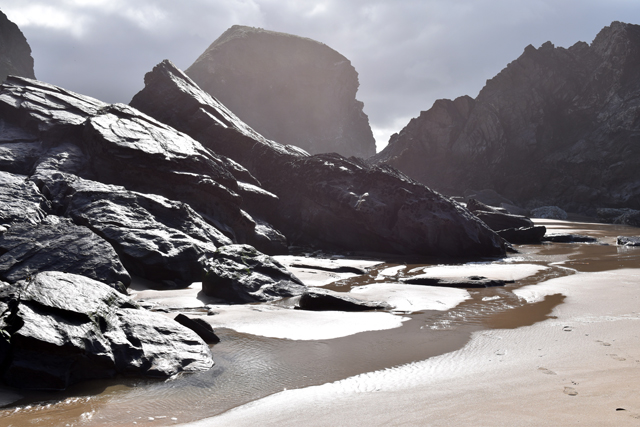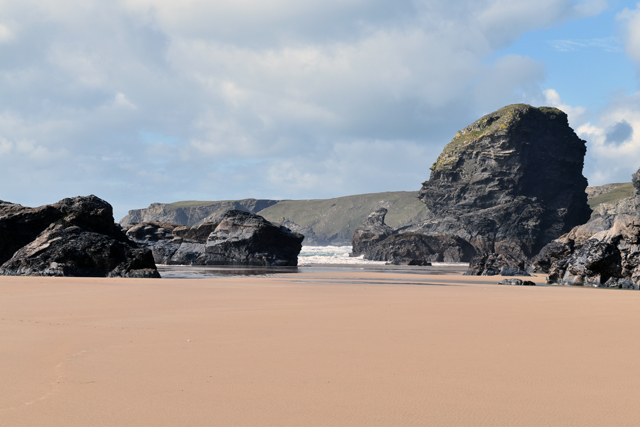 This was the best day for taking photographs too. You'll see that some are slightly misty but that was partly due to the spray getting on my lens.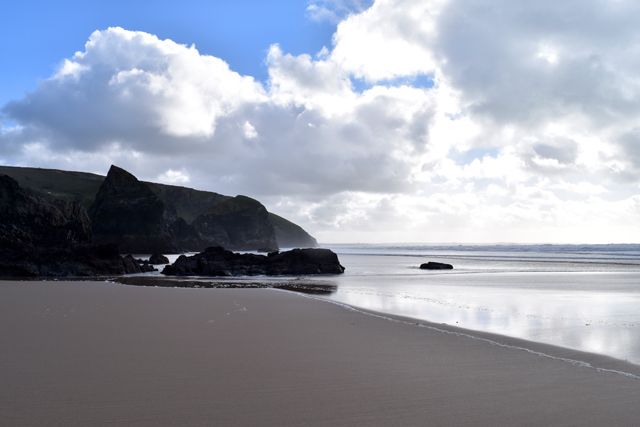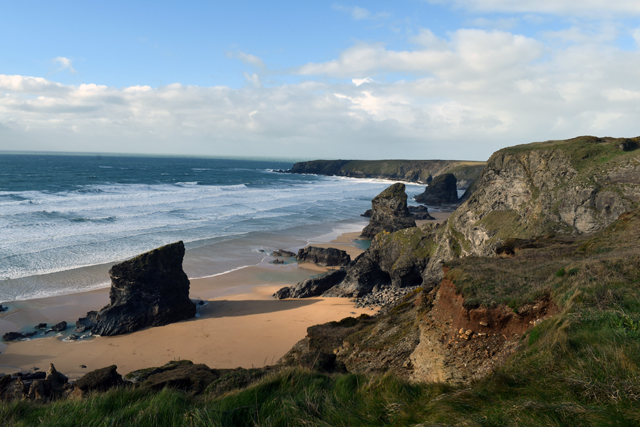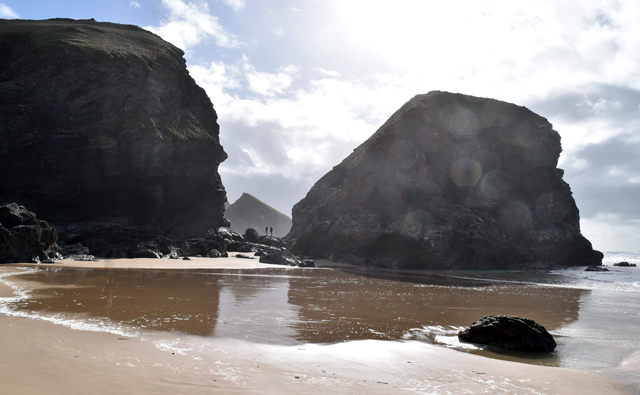 A shame about the weather for the rest of the weekend, but it was still nice to be away and I definitely feel inspired.  I nothing else, I LOVE the cobbled pathway below which has given me lots of ideas for our front garden!