Loseley Park Garden Part 1 – From Gertrude Jekyll to The Flower Garden
0
Written by Lisa on 22nd Jun 2014 in
Inspiration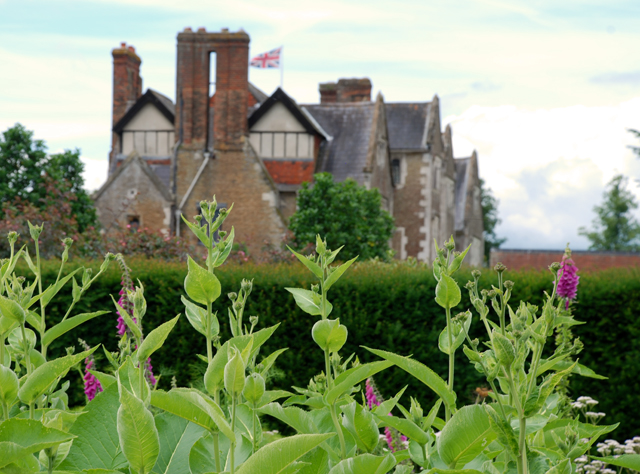 Last week I attended a press event at Loseley Park.  As you know, I love the garden there…it has an informal and relaxed feel to it and it's never the same each time you visit.
We started with a brief tour of the amazing house, which was hosted by owner, Michael More-Molyneux, and we then headed out into the garden to meet up with Head Gardener, Burney, who gave us a tour of the garden.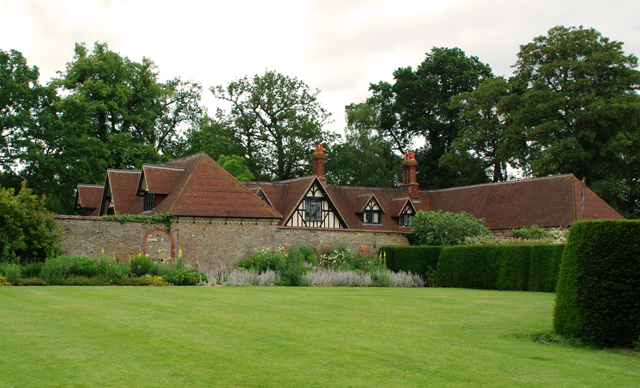 We started in The Walled Garden which has the most amazing wall of wisteria which really does look a picture when it's out in May.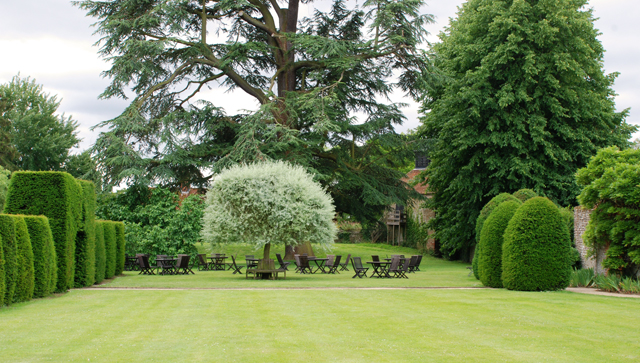 The Gertrude Jekyll borders were replanted a couple of years ago and were looking lovely, especially the Verbascum which had just started to flower.
It's  been a funny old year again and a lot of things are flowering early including the Helenium which were just about to come out.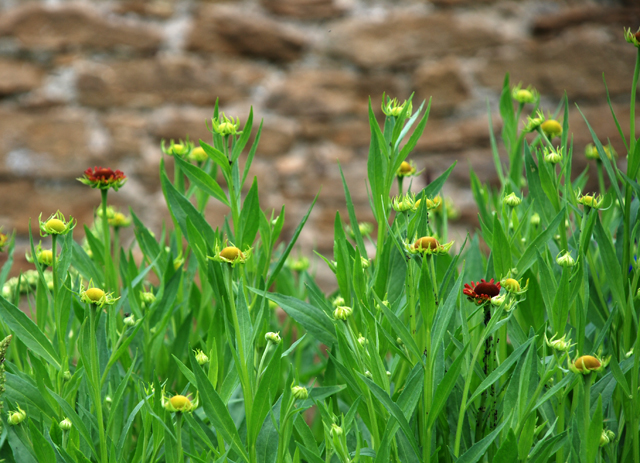 And the Cephalaria too were flowering in force.  They're one of my favourite perennials and I think they look fabulous with the round heads of Echinops.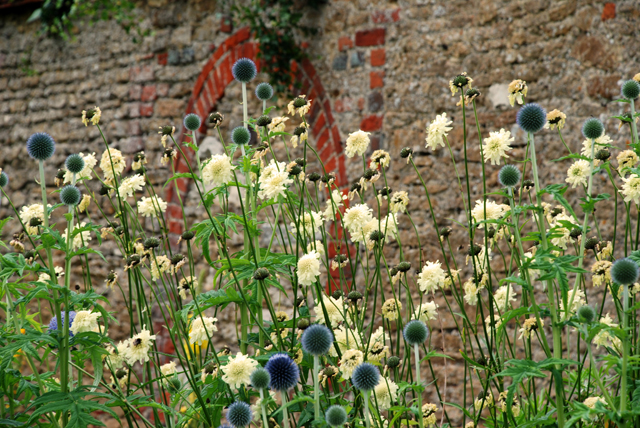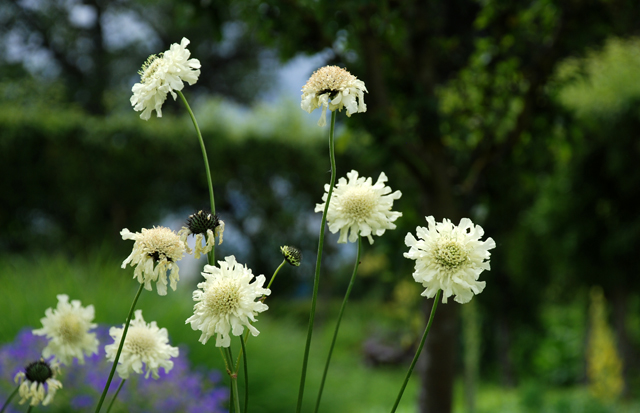 As always, The Flower Garden was looking amazing.  It's still my favourite part of the garden. Blue and yellow steals the show right now, but I know that in just a few weeks time, the hot colours will again start to make their appearance.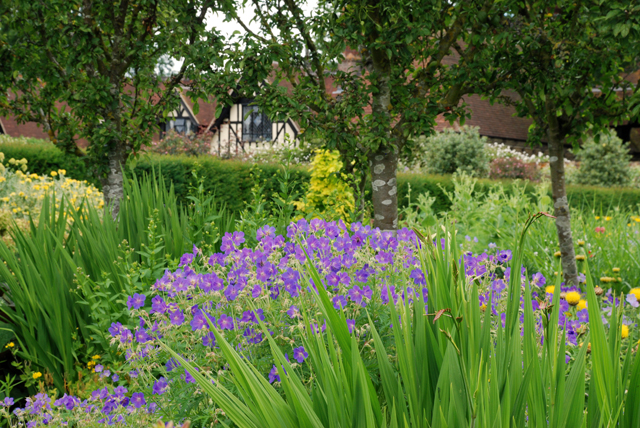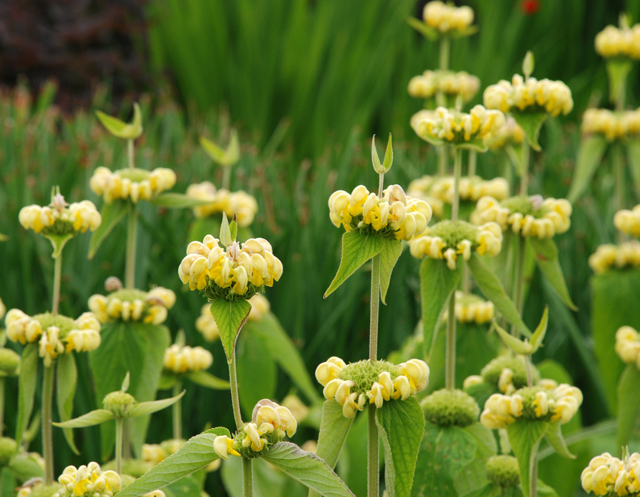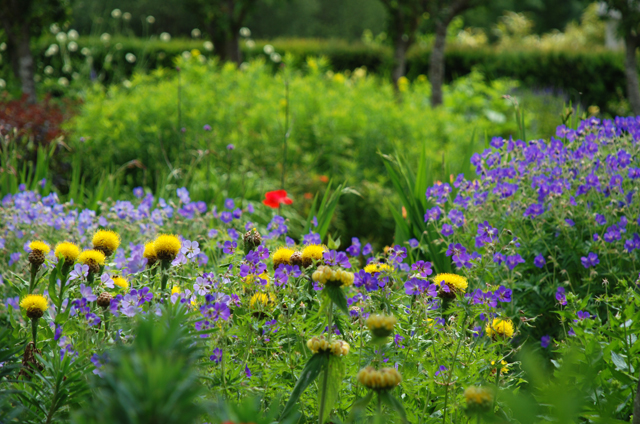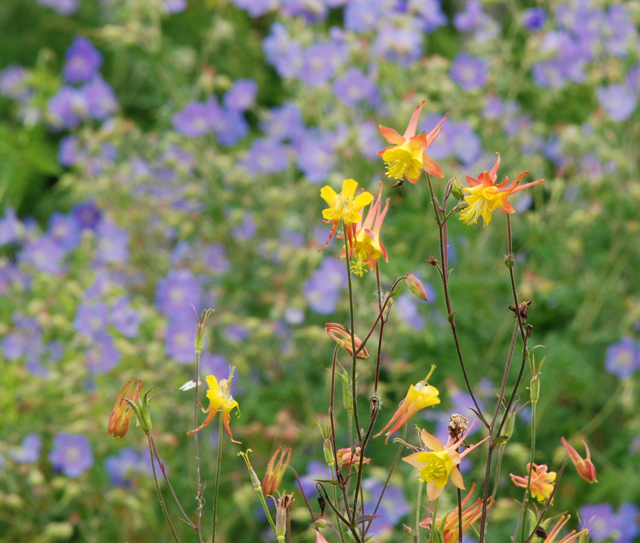 The Herb Garden has had a bit of a revamp and they've opened it up a bit to allow easier navigation through the garden.  At Holly Hock time (over next few weeks) this part of the garden is spectacular.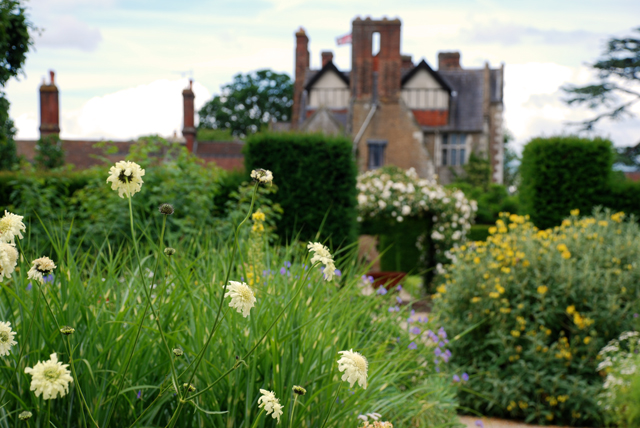 It has just as much charm now where The Flower Garden meets The Herb Garden and I love the domes of box which really help to hold this space together.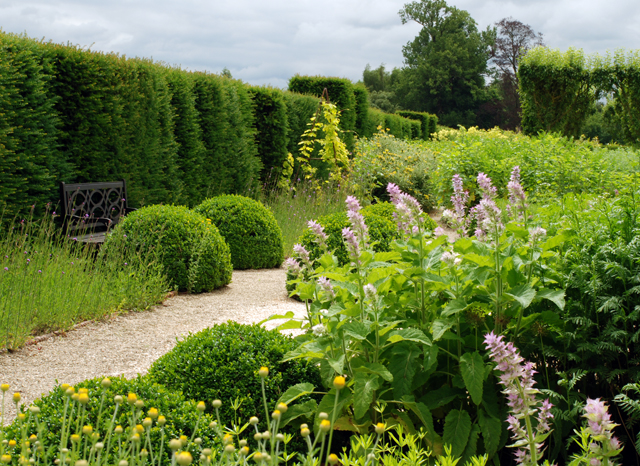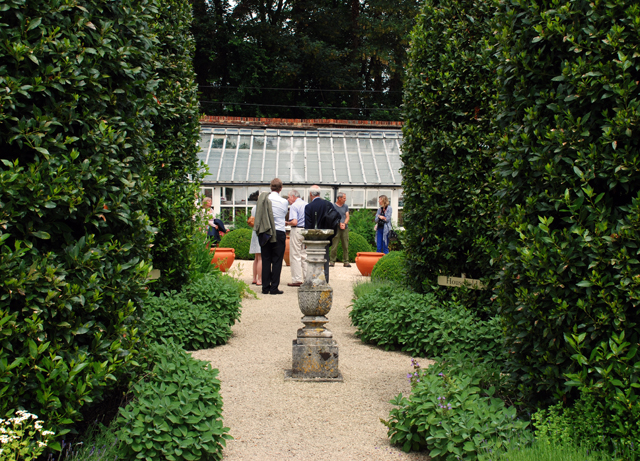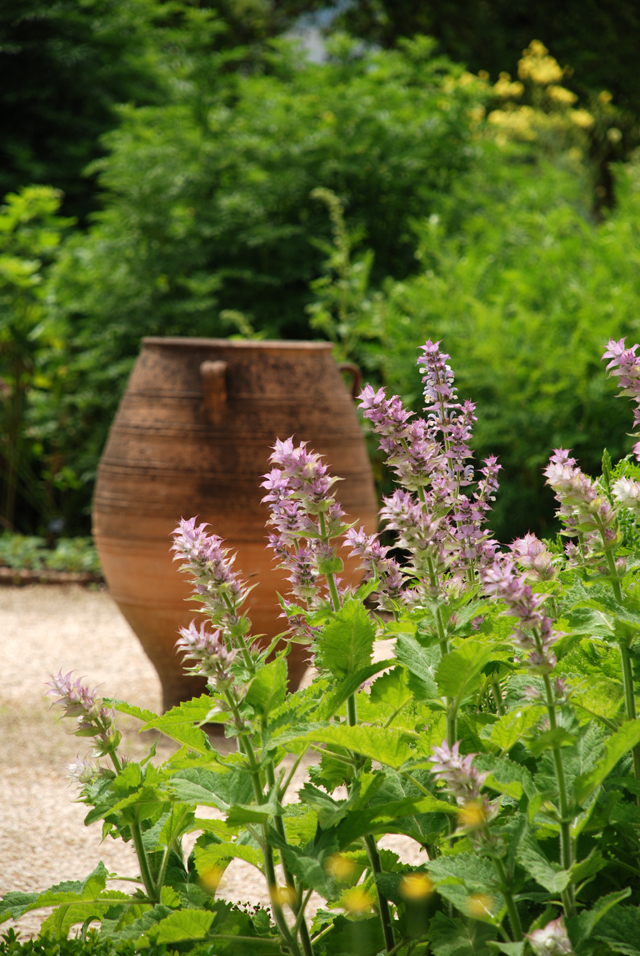 I took these images of the Teasel which were looking very architectural in their surroundings of soft and luscious herbaceous planting.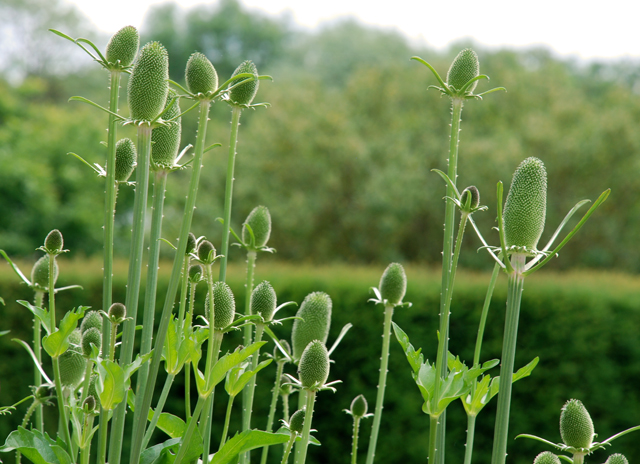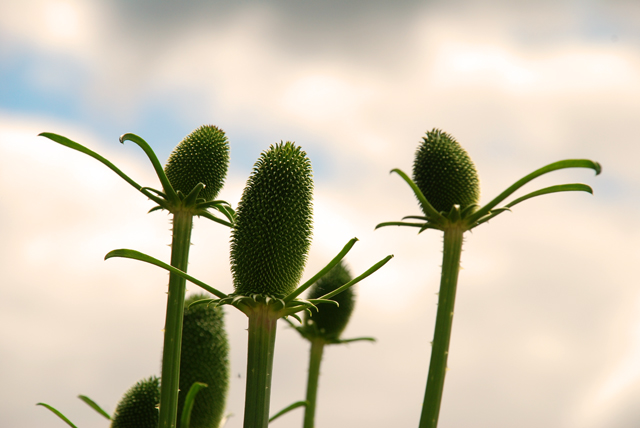 So much to see, and too many pictures to share in one post, so I'll be back later this week with some more photographs of one of Surrey's best gardens…in my opinion of course!
(Images: Lisa Cox)
For more details of the garden and visiting times, please refer to the Loseley Park Website.