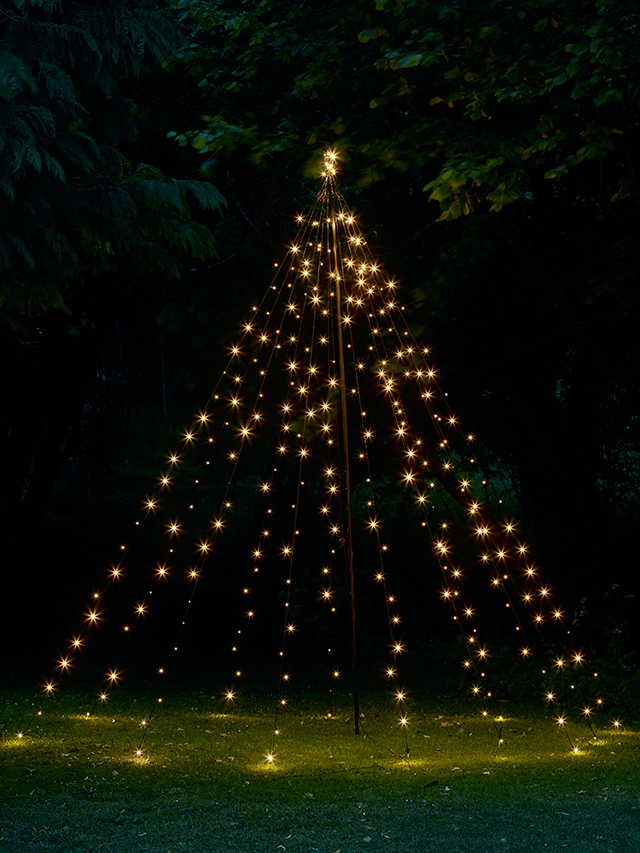 I've written about Cox & Cox before as I love their products and garden accessories. This Christmas they have some gorgeous lighting products for the garden to make it really festive.
The Outdoor Light up Tree Tower (above) is fabulous – really effective I think and must be easier to put up than a string of lights around a tree.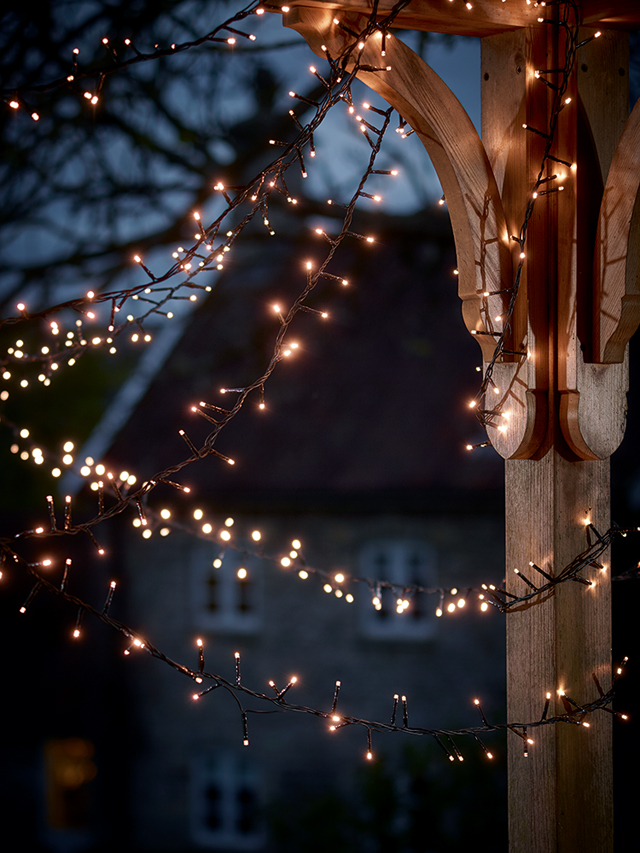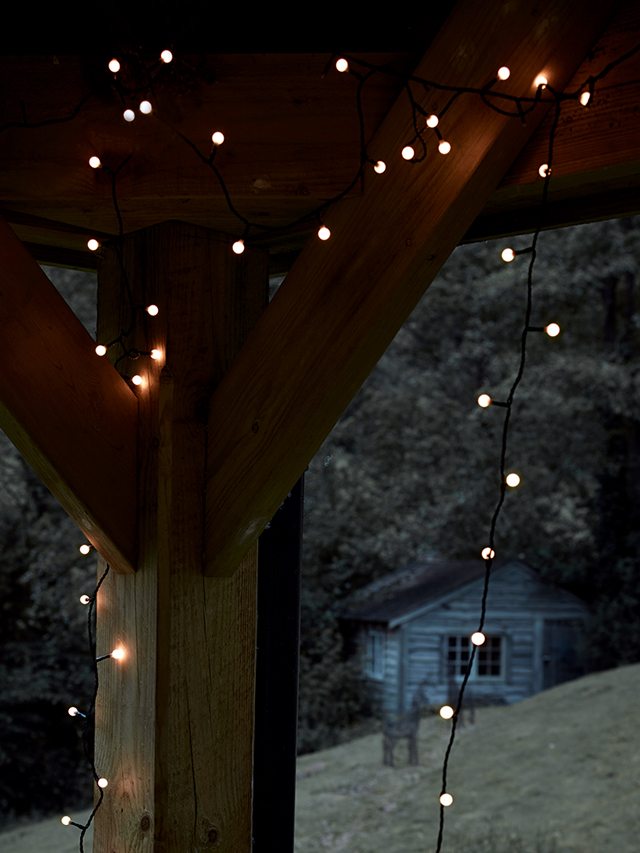 Although I say that, I do love to see lights in the trees, especially deciduous trees with pretty bark.  Either of the string lights above would work, but they also look effective on buildings, as shown.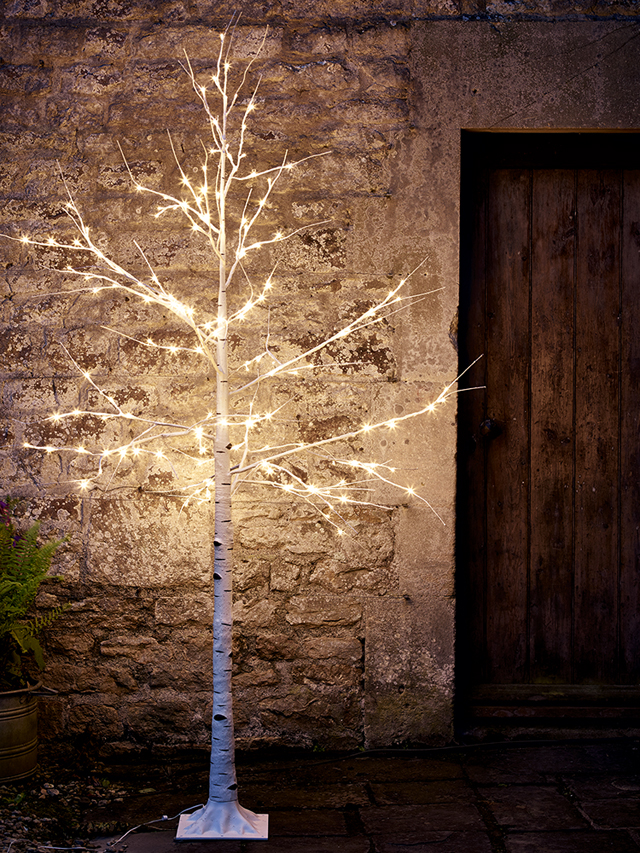 There have been twig trees on the market for years now, but this birch tree is really effective I think.  I really like the bark-effect on the stem.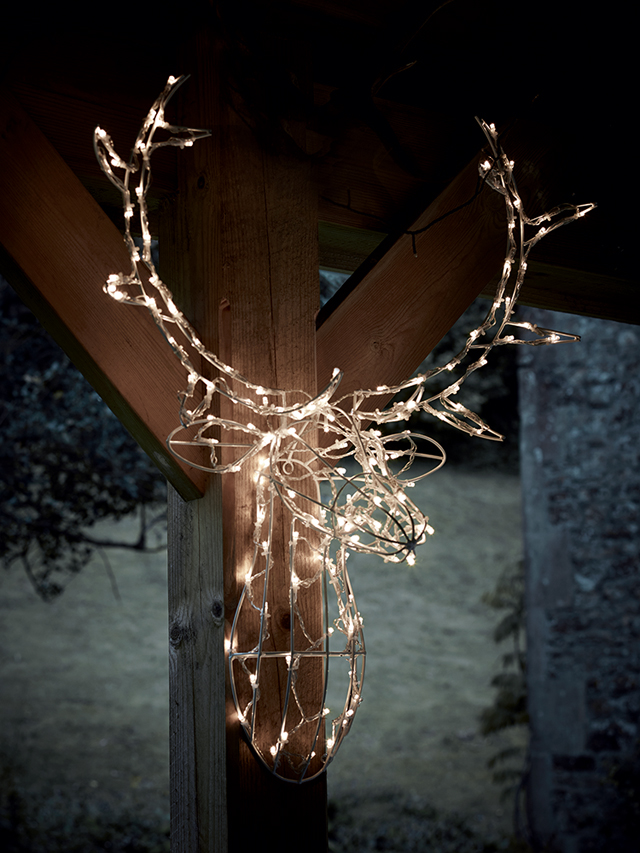 Or you could go for something a bit more traditional like this lit reindeer head or the star below which would look lovely on a front door.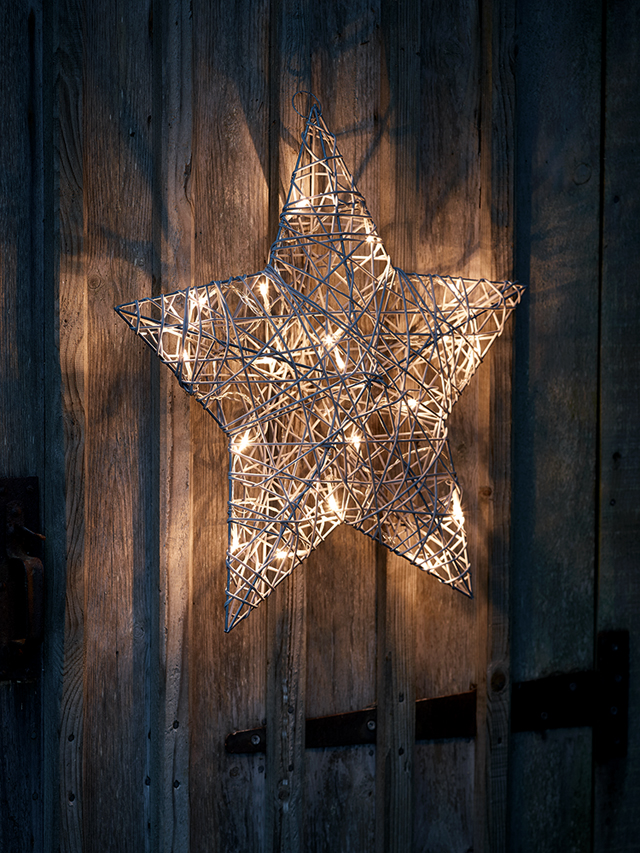 And finally, this pyramid tea light holder which I think would also look great indoors.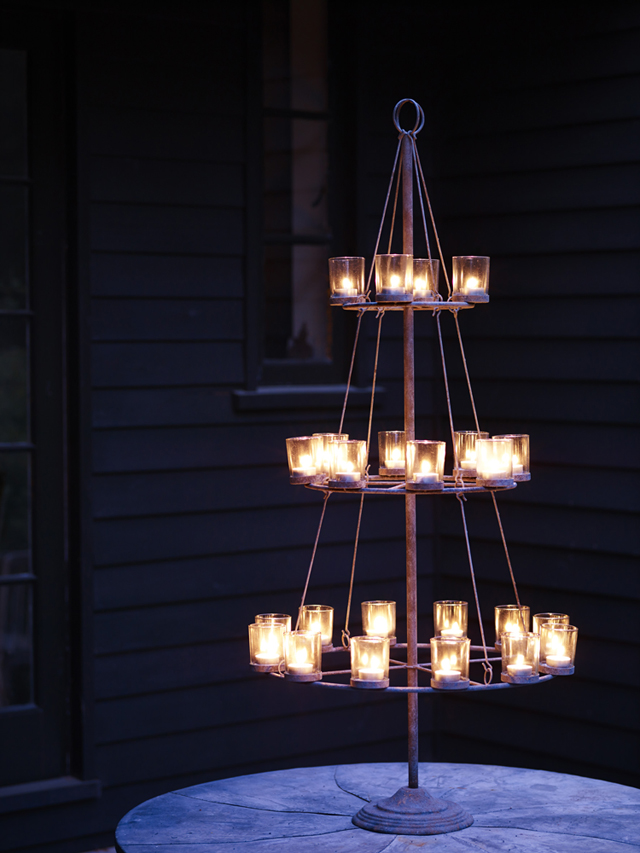 Cox & Cox is a great place for Christmas presents too and they stock wonderful Christmas accessories for indoors too including wreaths, candles and Christmas tree decorations .  You'll find full details on their website.
(Images: Cox & Cox)