Open Gardens in Box, Wiltshire
0
Written by Lisa on 21st Jun 2012 in
Inspiration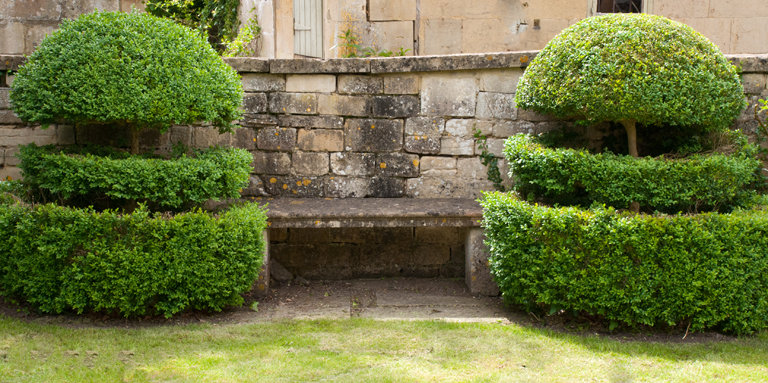 We went to Wiltshire last weekend for a bit of a break.  Originally we'd planned to go to Rome (My 40th birthday present) but we decided that it would be much nicer to go there in the early Autumn when it's not so hot.  So, not quite as glamorous, but fabulous all the same.
We stayed in a gorgeous studio apartment near the village of Box and on Sunday some of the local houses opened their gardens to raise money for the local church.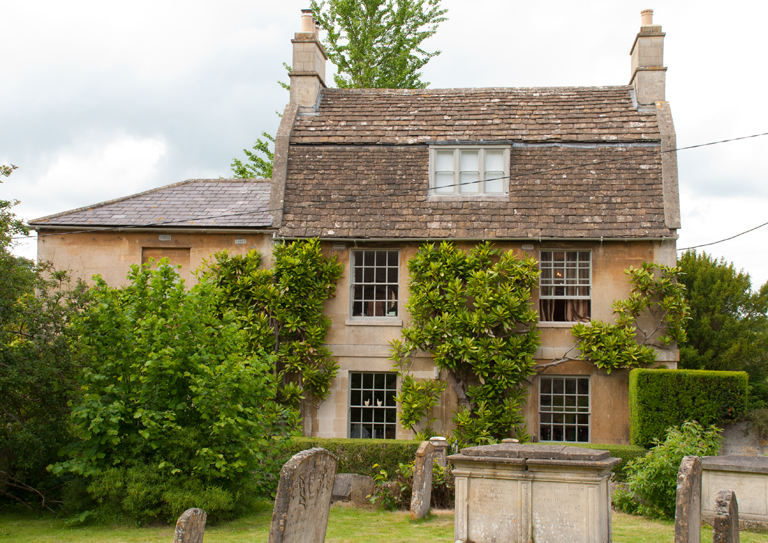 I wanted to share the pictures of this house and garden which was adjacent to the church – I had to stand in the churchyard to take a proper photo, but the Magnolia grandiflora looked gorgeous against the house, I bet it looks a picture when it's in flower.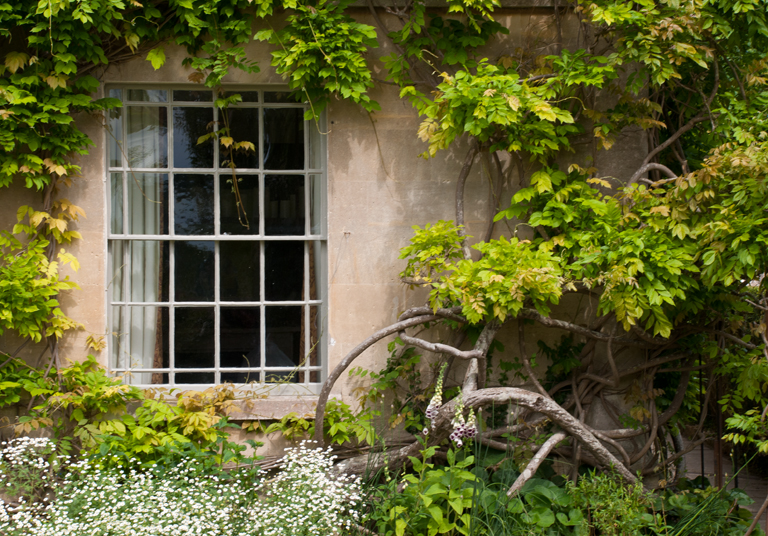 At the back of the house was an old wisteria and there was a fabulous view of the church next door.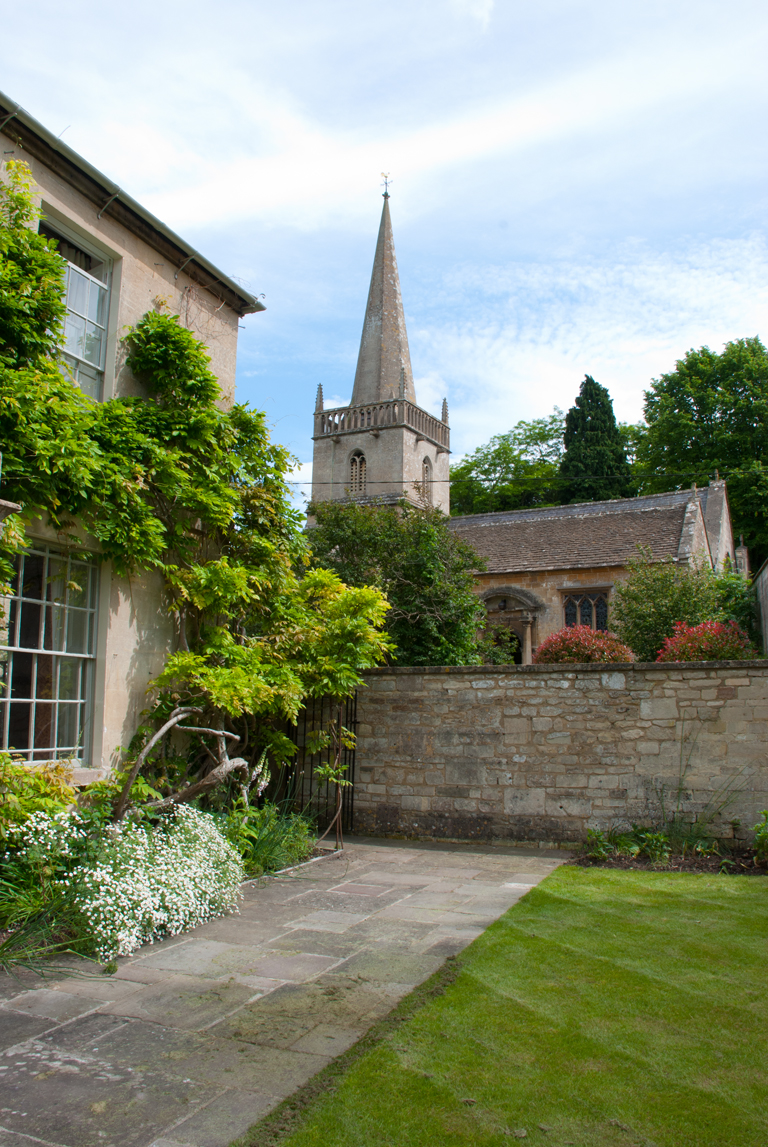 The house and garden have recently changed ownership and there were signs that work has started to renovate them.  It was obvious that both were once amazing and I hope that the new owners are able to restore the garden to its former glory.
This is the view from the upper terrace at the back of the house over the rest of the garden…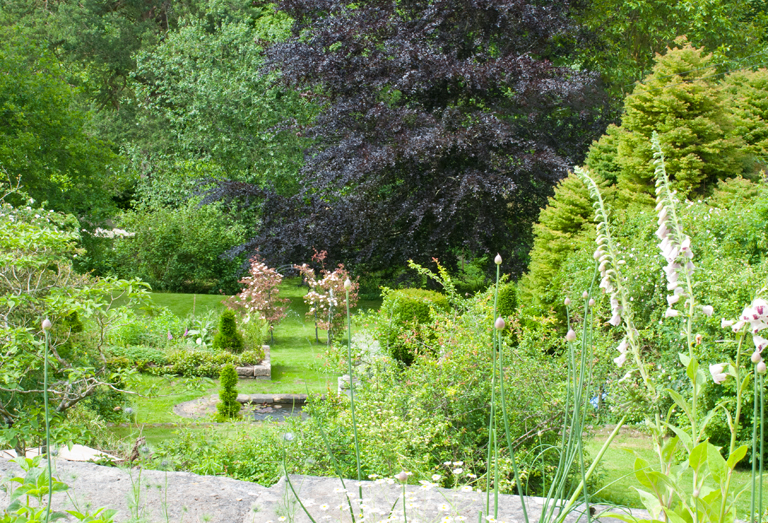 It had a country manor feel to it with wonderful mature trees and a natural stream that cascaded down an original Roman wall, through the garden and out to the river beyond.  The areas around the house were more formal.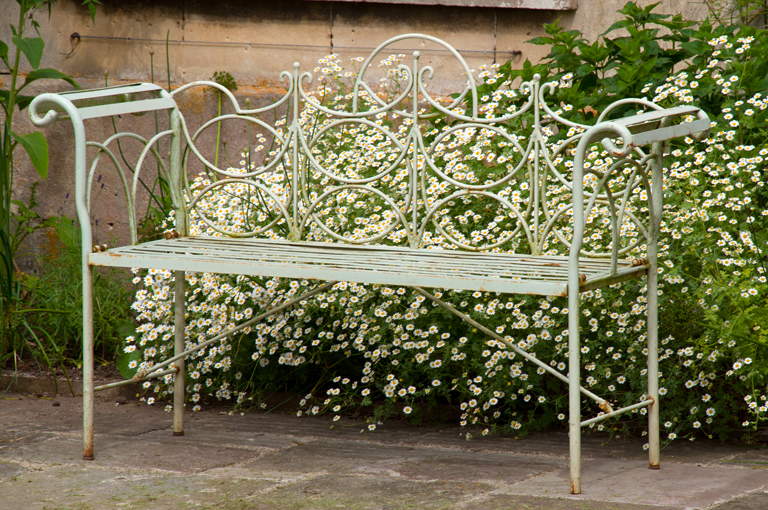 There's something about going to visit gardens that belong to your average family (perhaps it's the nosey streak in me!) and we visited a few others on Sunday too.  For me this garden had the most magic and I'd love to know what it was like in its heyday.