RHS Chelsea 2014 – The Telegraph Garden
0
Written by Lisa on 22nd May 2014 in
Inspiration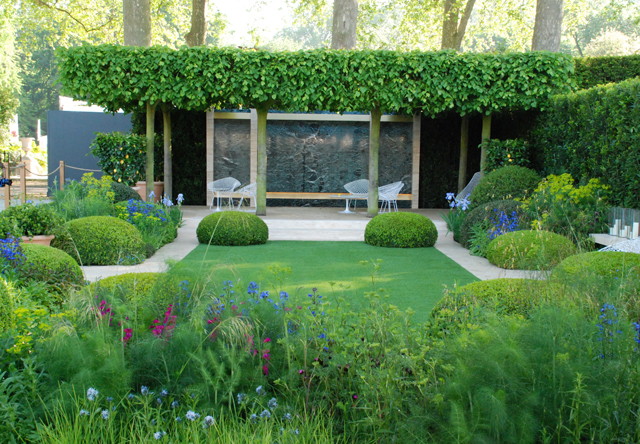 The Telegraph Garden was designed by Tommaso del Buono & Paul Gazerwitz and built by Crocus.  It definitely had a strong Italian feel to it.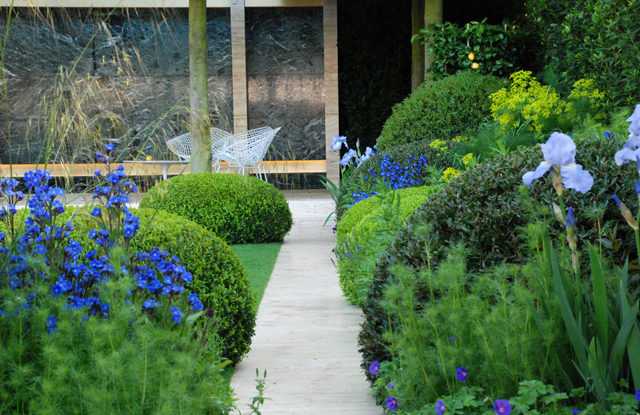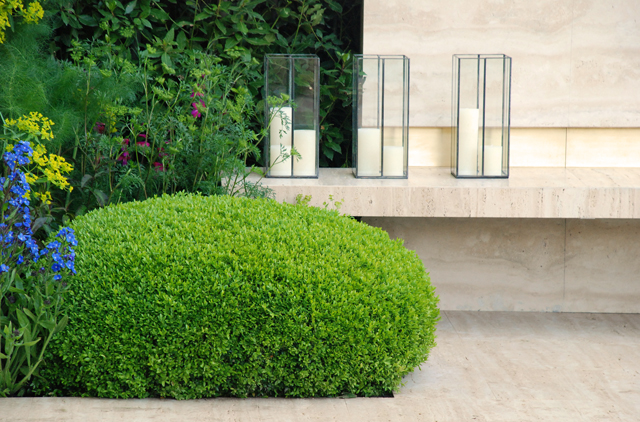 Inspiration for the garden came from revisiting elements that were traditionally found in the great gardens of Italy.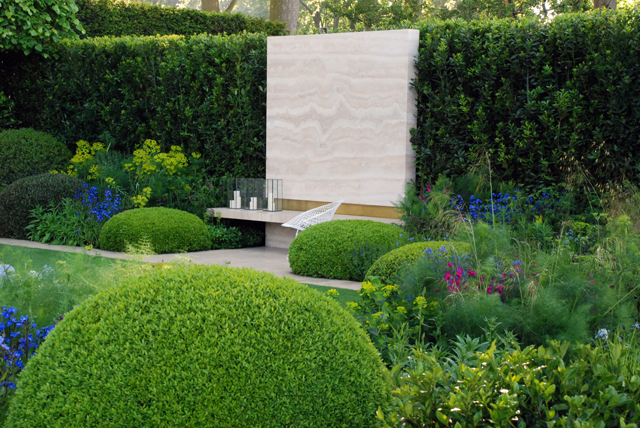 It had a strong and simple structure with gorgeous pincushion topiarised box and pleached trees.  I loved the vibrant  but simple planting.
The shiny wall at the back of the garden is actually a water feature – in the sunshine it glistened as the light caught the moving water but rather frustratingly, I wasn't able to capture it's true beauty with my camera.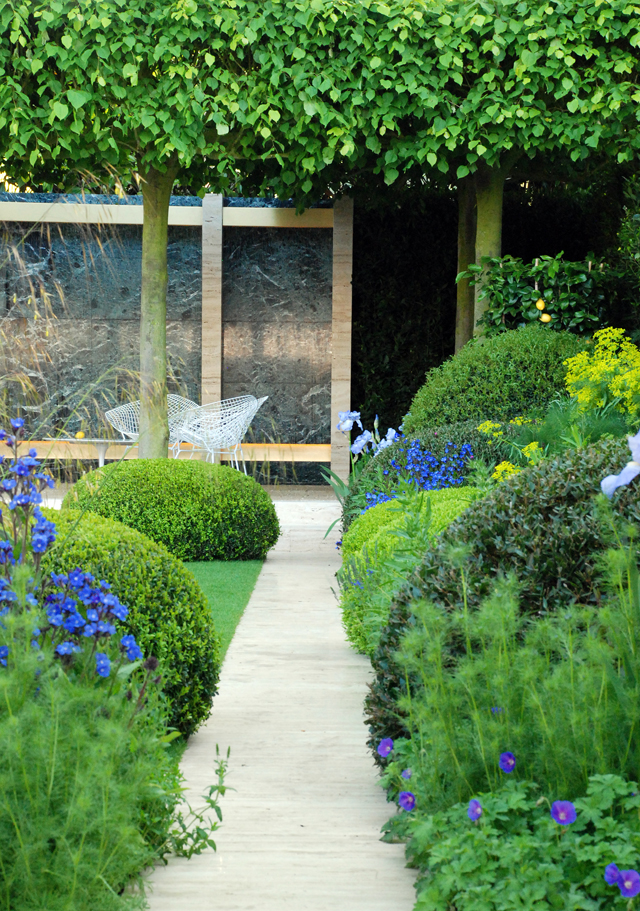 There was nothing particularly new and exciting about this garden, but I think it demonstrated perfectly how a  simple geometric layout can really define a space.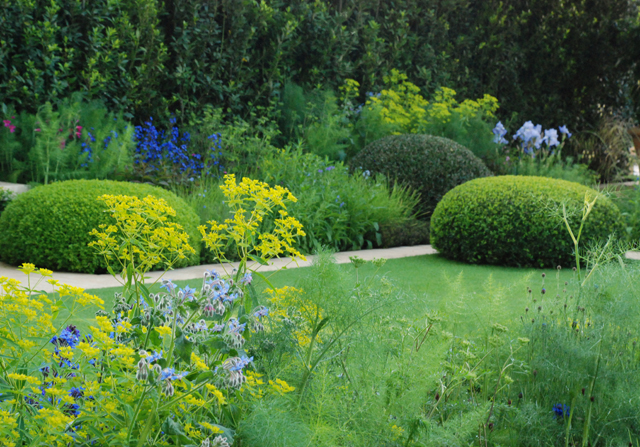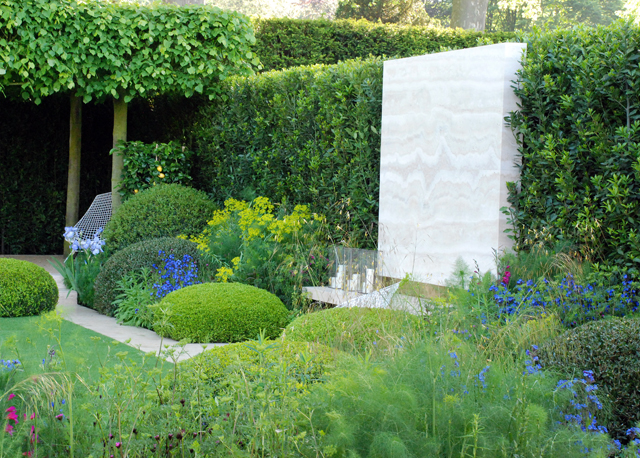 For my personal tastes it was a little too modern in style, but I loved the pleached trees and strong structural planting and I could imagine sitting in it with a glass of something cold!
(Images: Lisa Cox)