RHS Chelsea 2015 – Some more action from Main Avenue
1
Written by Lisa on 19th May 2015 in
Inspiration
As I sit here the sun is shining – such a shame that most of yesterday was wet and windy, it cetainly didn't make for easy photography.  But I hope you enjoy the forthcoming posts and my photographs.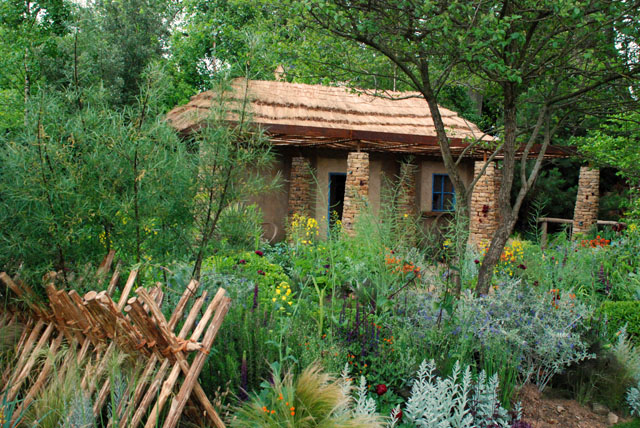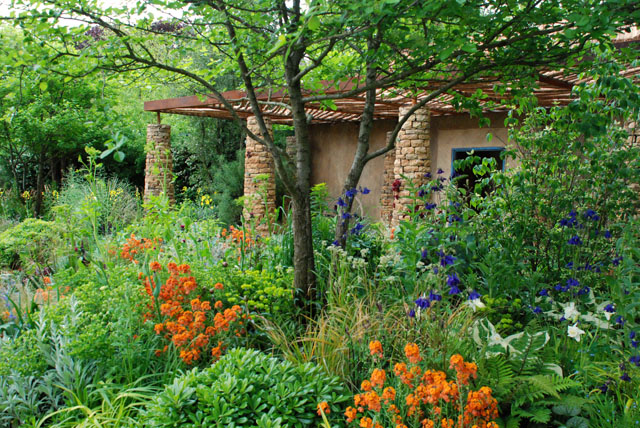 Orange and purple planting was definitely the name of the game.  This is the Sentebale Garden, designed by Matt Keightley and inspired by Sentebale's Mamohato Children's Centre.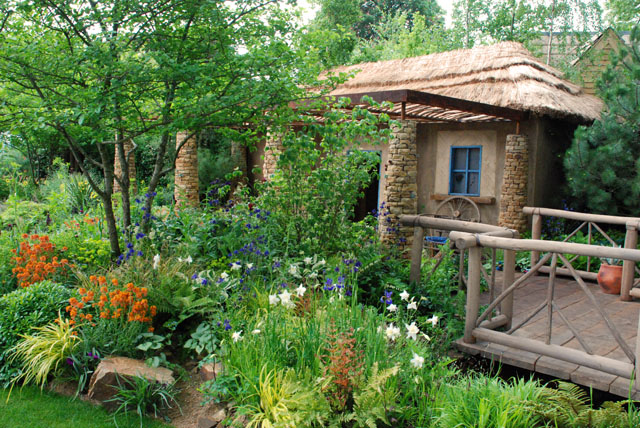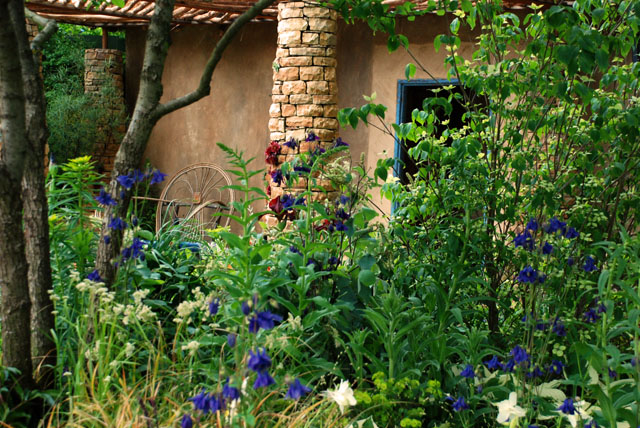 The garden is designed to raise awareness of Sentebale's mission to tackle the stigma of HIV in adolescents.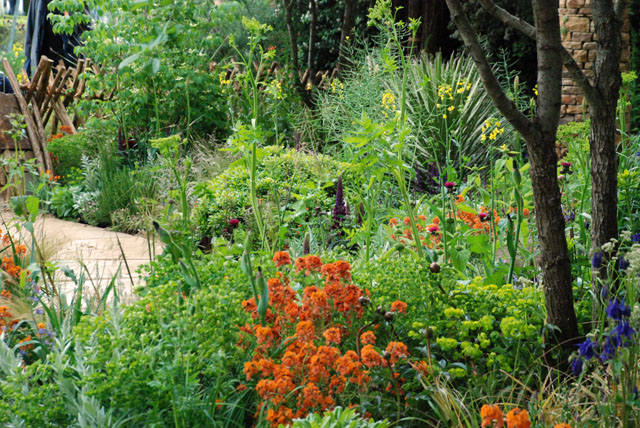 Orange geum were definitely a trend at the show and they looked fabulous.  Orange is my favourite colour, never failing to make me smile.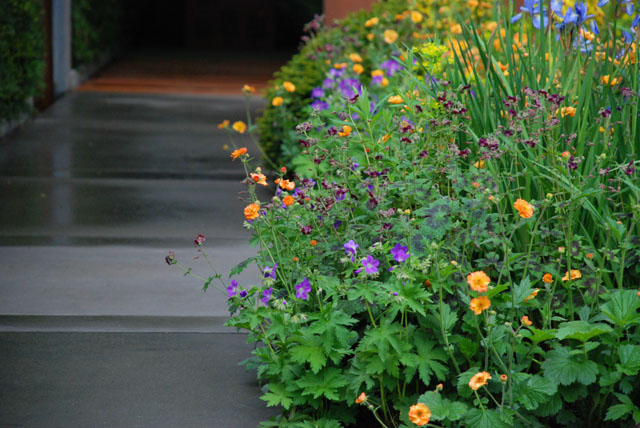 The Homebase garden featured them in abundance…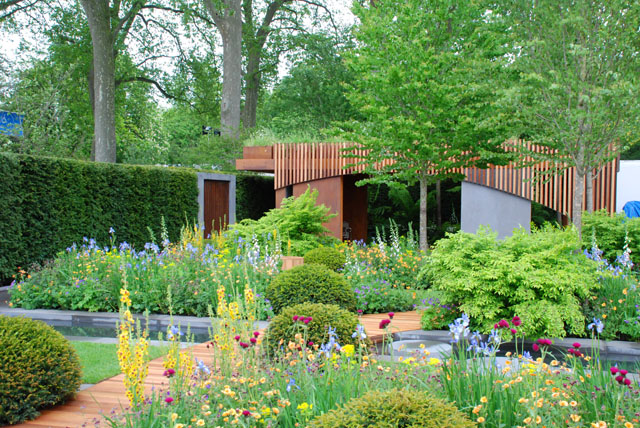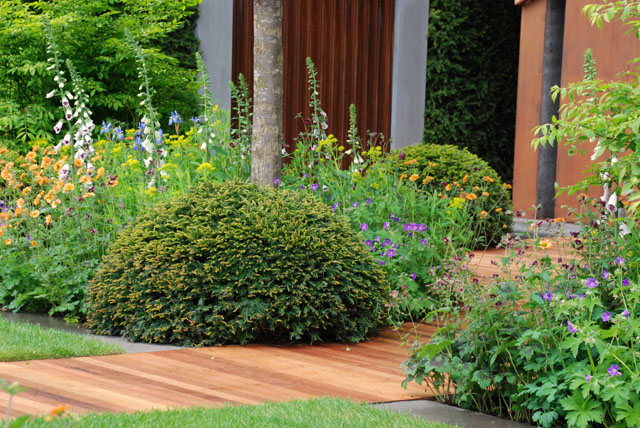 The Homebase Garden this year is an Urban Retreat designed by Adam Frost in association with Macmillan Cancer Support.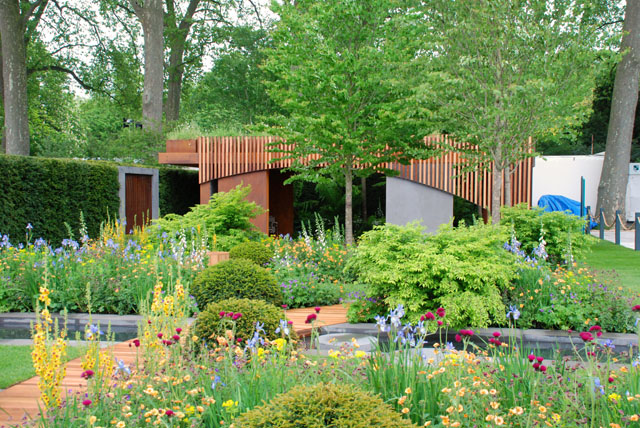 The garden room at the back of the garden was great.  Behind it were ferns and shady plants, really lovely.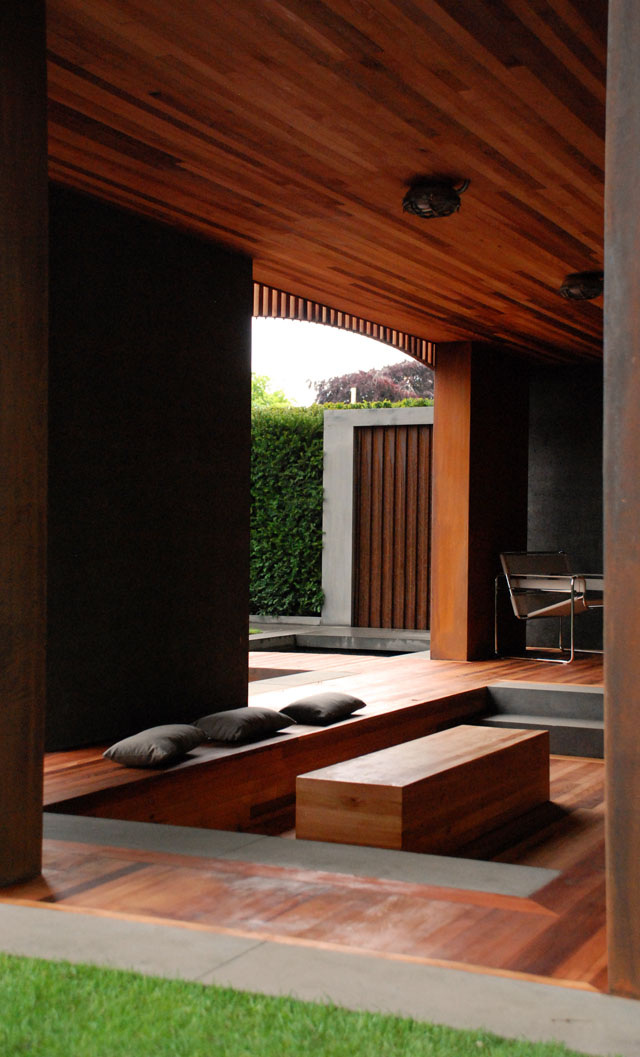 The design aims to demonstrate that it's possible to create green spaces in urban situations, using modern materials and strong design whilst bringing the softness of nature.
(Images: Lisa Cox)
One Response to "RHS Chelsea 2015 – Some more action from Main Avenue"