RHS Chelsea 2016 – The Winton Beauty of Mathematics Garden
0
Written by Lisa on 24th May 2016 in
Inspiration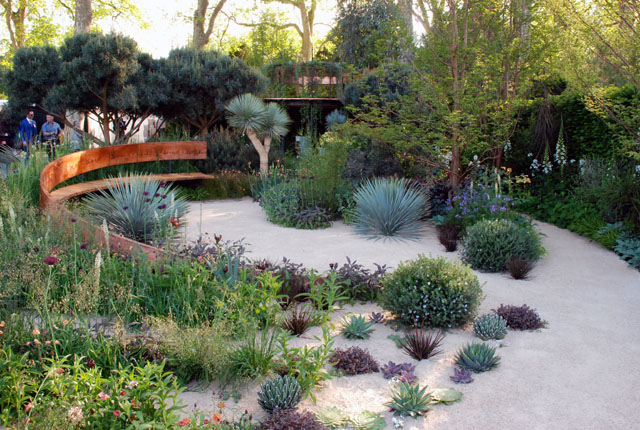 As you know, I was really looking forward to seeing The Winton Beauty of Mathematics Garden.  On paper it looked really interesting – it didn't disappoint.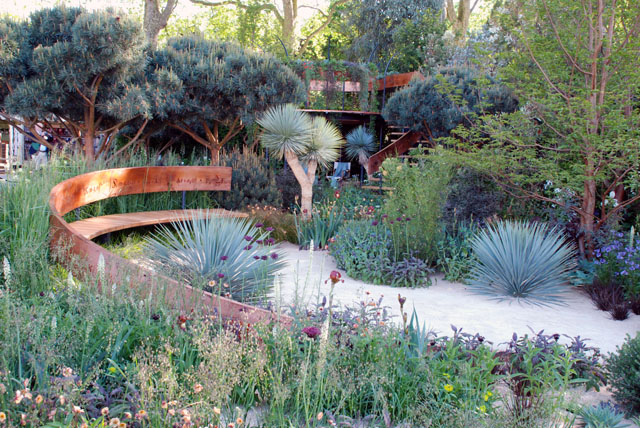 The flow and balance of the garden was lovely, leading the eye through the planting to a beautiful curved staircase leading up above the garden.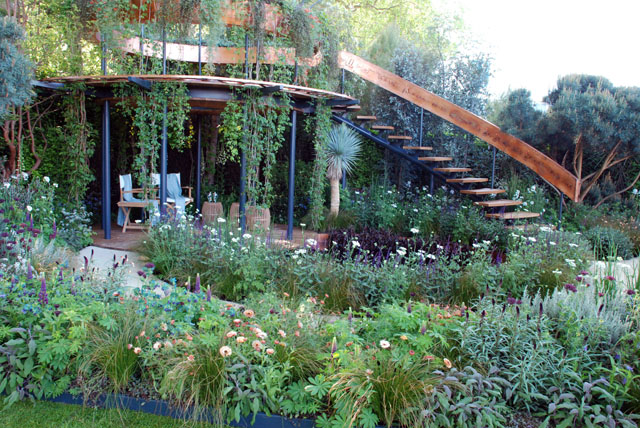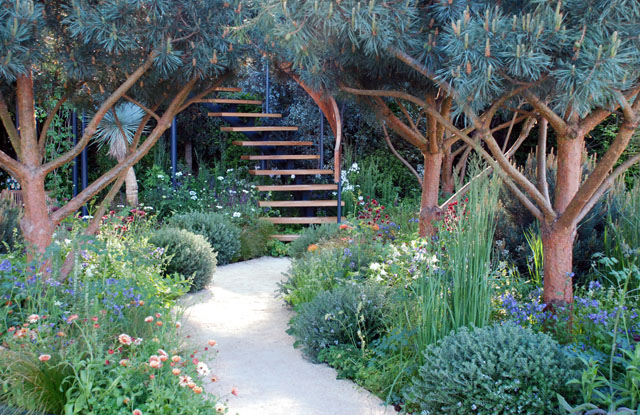 The warm colour of the copper works perfectly with the trunks of the pines.  The planting is both soft and architectural at the same time, some of the species being specifically chosen for their mathematical "form".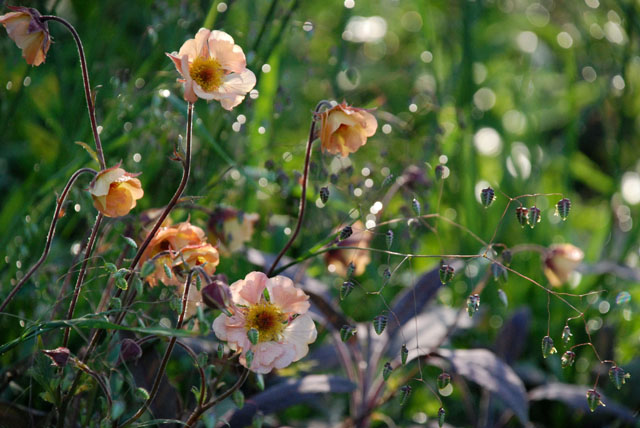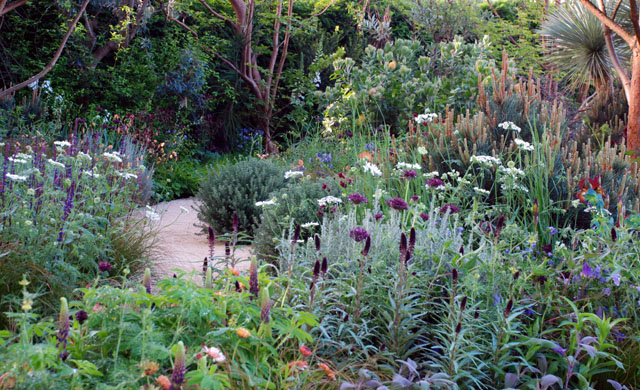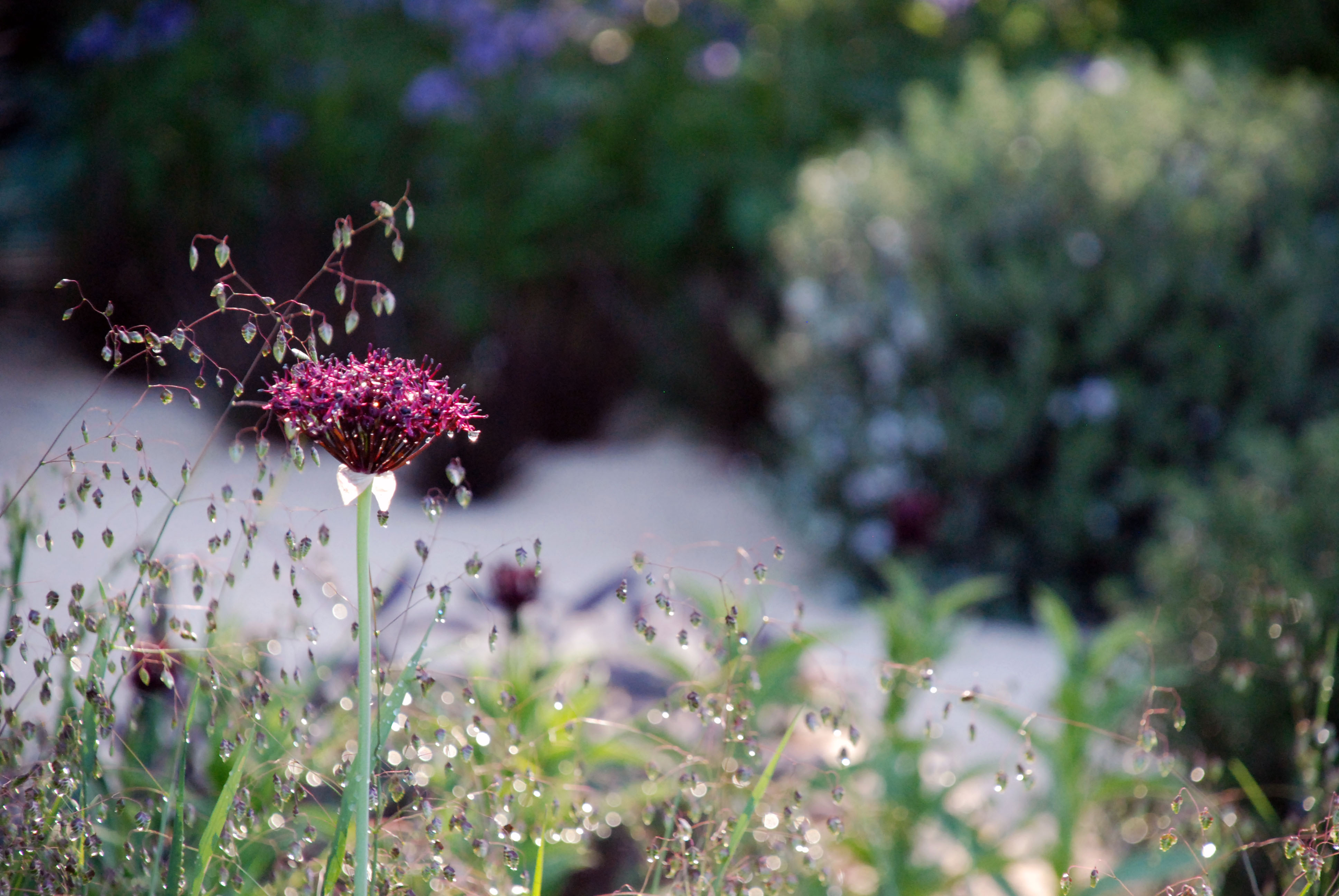 Geums often feature at Chelsea, but this year they were cool pastel shades rather than the hot orange that normally shows itself.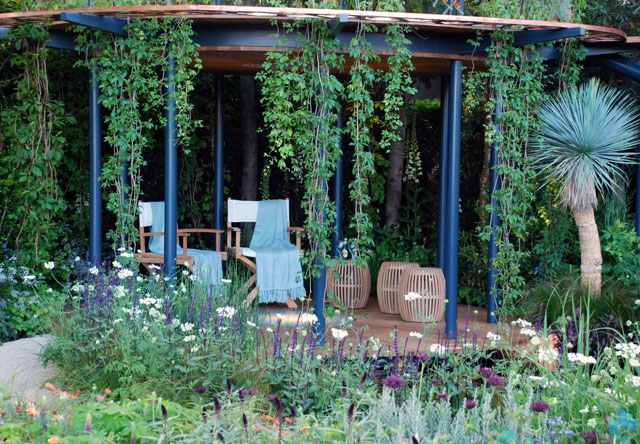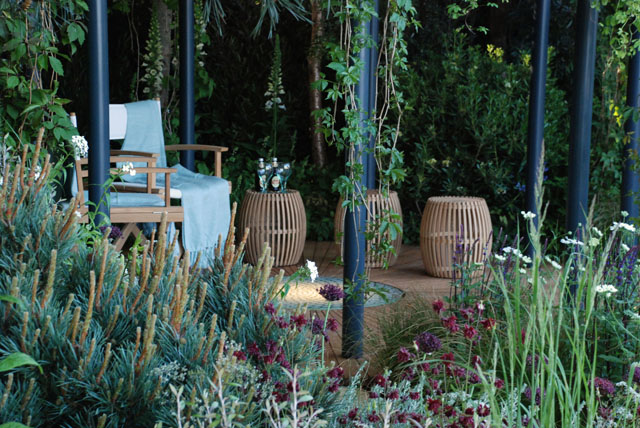 It's Nick Bailey's first time at Chelsea and he's excelled himself – I brilliant garden!
(Images: Lisa Cox)