RHS Chelsea 2017 – some inspiration from Main Avenue
0
Written by Lisa on 27th May 2017 in
Inspiration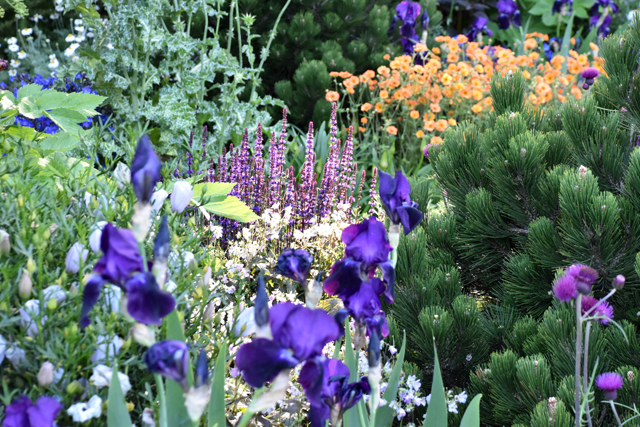 As I write, the RHS Chelsea Flower Show 2017 is coming to a close.  I was there on Wednesday last week as I held fort on the Society of Garden Designer's trade stand for a few hours.
It was an enjoyable day, meeting various members of the public and garden designers including a designer from New York who was very interested to learn how the industry operates in the UK.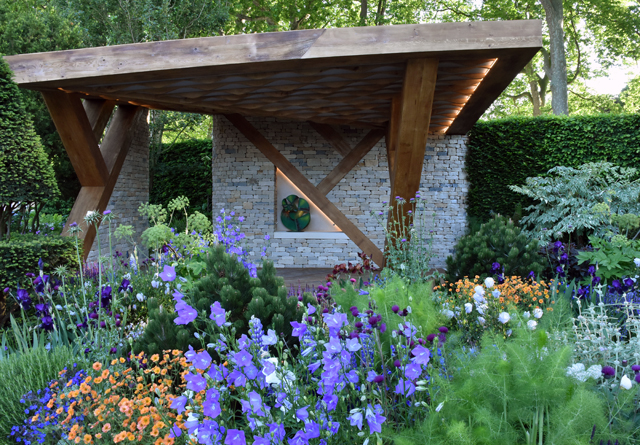 I was very fortunate to be able to access the show ground before it opened to the public at 8am so I managed to see some of the gardens when the show ground was reasonably empty.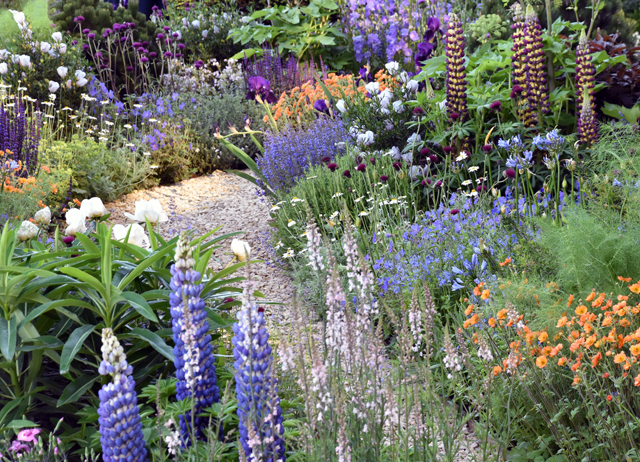 I thought I'd start my coverage with some of the gardens on Main Avenue, the first of which is the Morgan Stanley Garden, design by Chris Beardshaw. As always, the planting was superb but other than the intricate detail on the decking, I didn't feel it offered me much inspiration this year.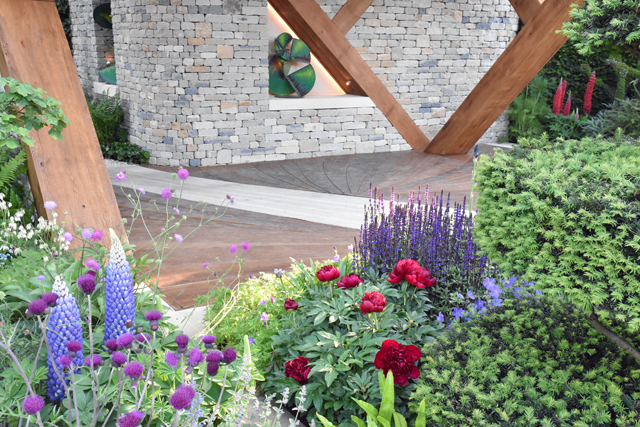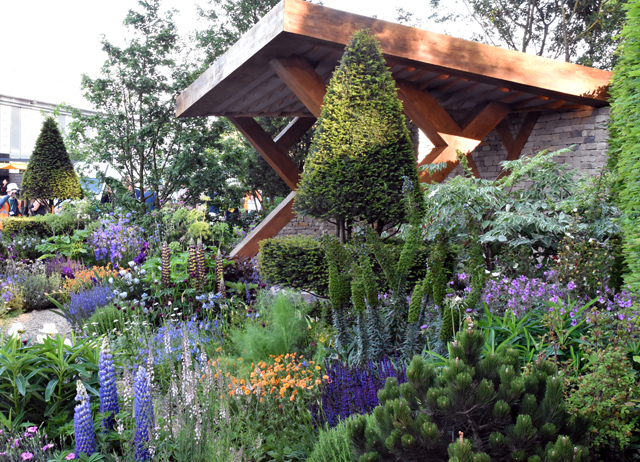 I had really been looking forward to seeing James Basson's garden for M&G.  Initially I was a little disappointed, I'm not sure why at all, but I went back to it a few times and it really grew on me.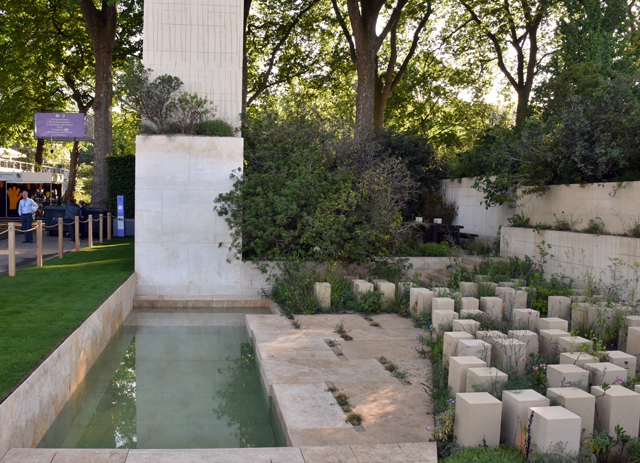 I loved the textured stone and the reflected light through the planting.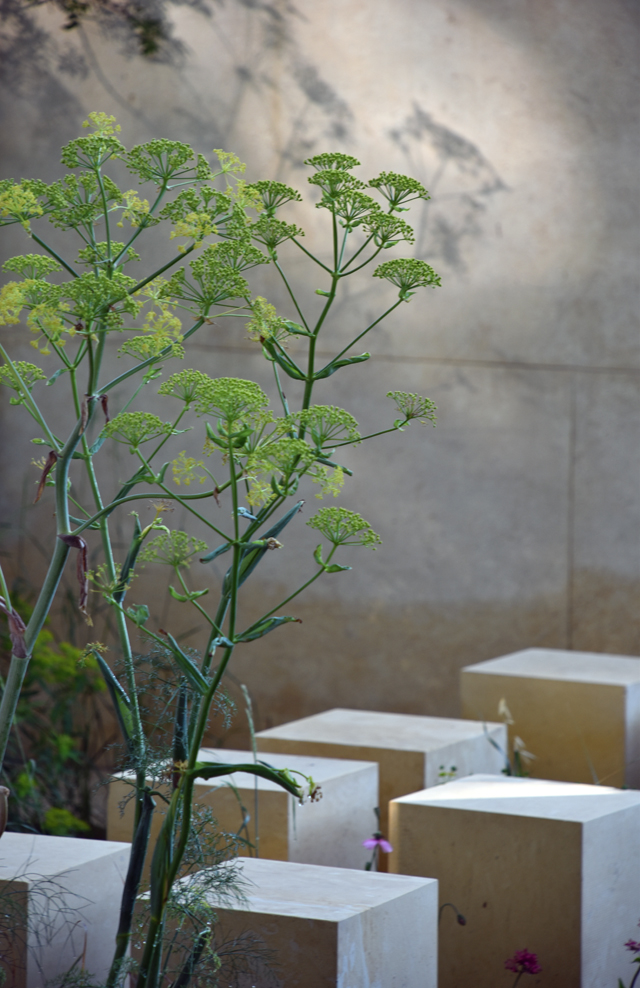 The garden was inspired by an abandoned Maltese quarry and was designed to show that humans need to take action to preserve the environment.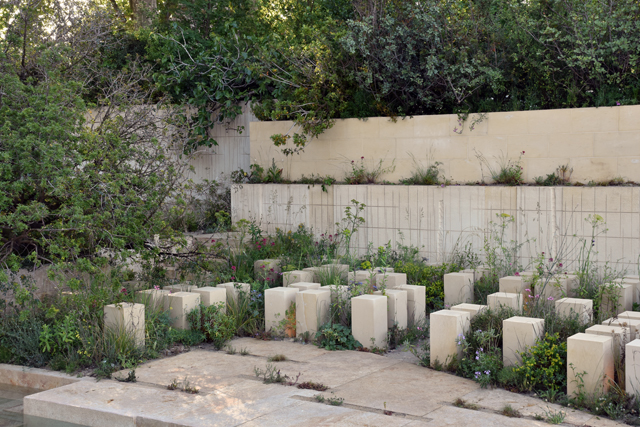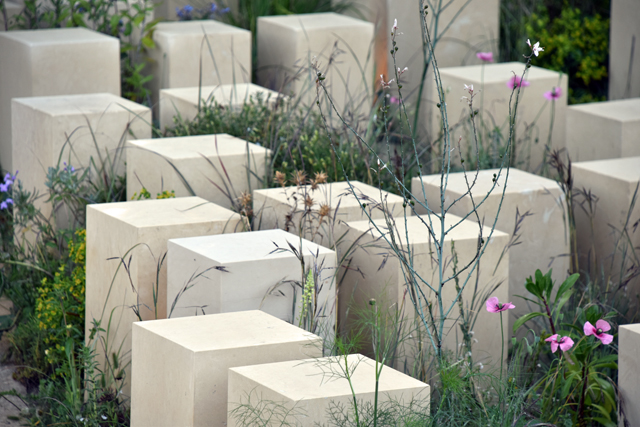 This garden won Gold and Best in Show – thoroughly deserved I think.  It was certainly the most thought-provoking.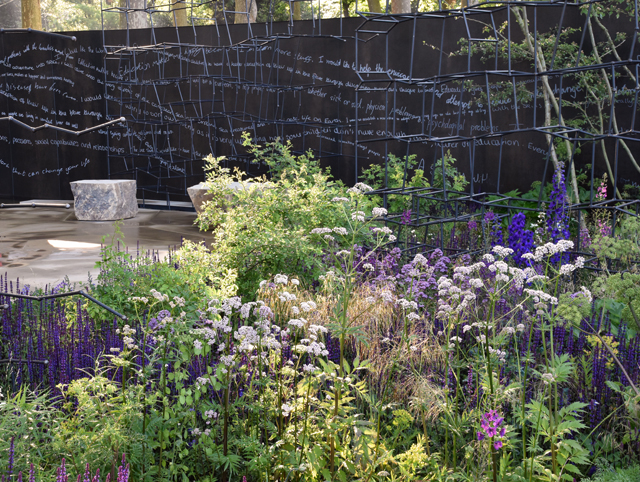 Andrew Wilson and Gavin McWilliam's Breaking Ground garden was really interesting too.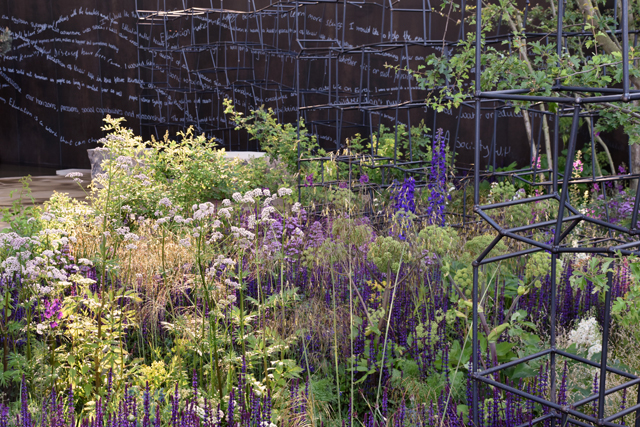 The garden highlights Wellington College's ambition to break down barriers to education, and explores the themes of progress, evolution and thought patterns.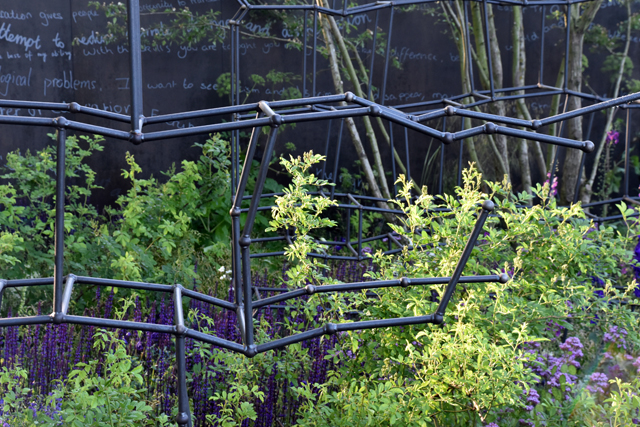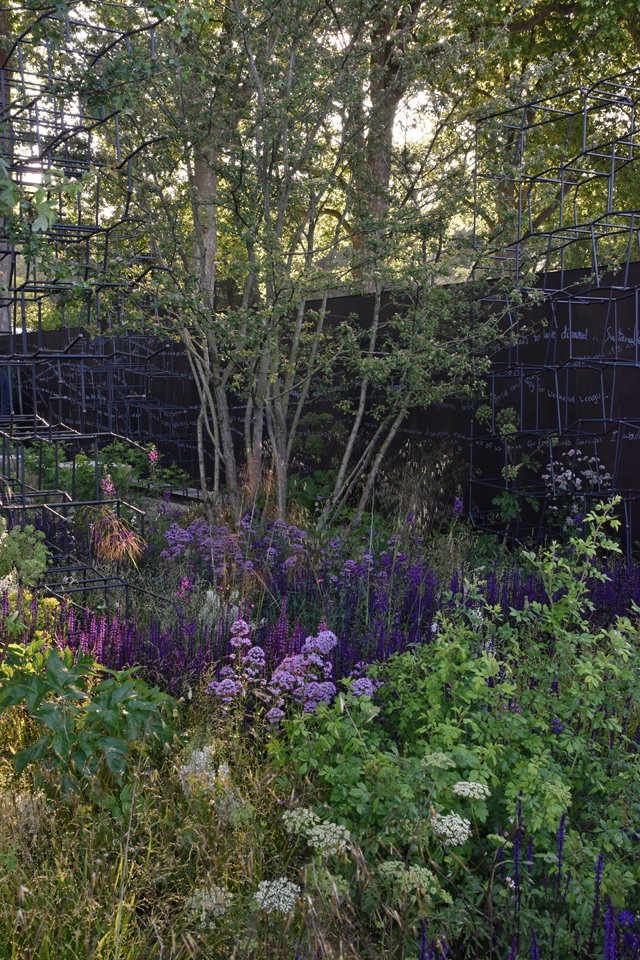 The Gold medal winning Linklaters garden for Maggie's was designed by Darren Hawes and was inspired by the late Maggie Keswick Jencks, who understood the need for people with cancer to have access to restorative green spaces.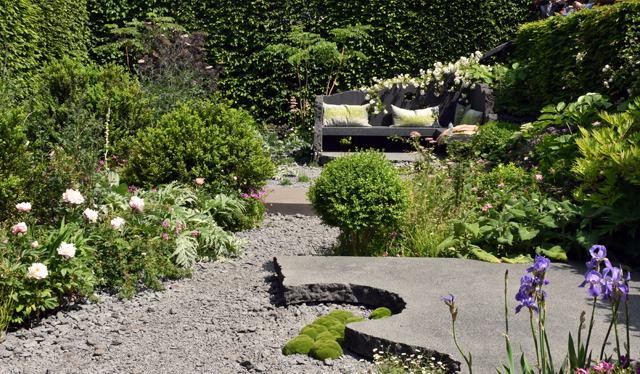 I was lucky enough to be invited on the garden to take pictures from within. It's amazing how different it feels when you step into a garden, rather than viewing it from the outside, almost as you would if it were a painting.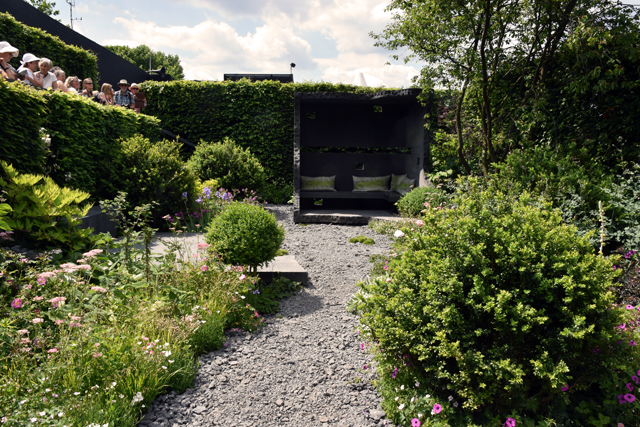 I loved the unclipped box and the rather haphazard planting, but I think I'm much more tuned into to less formal planting now.
(Images: Lisa Cox)