RHS Chelsea Flower Show 2014: Vital Earth The Night Sky Garden
0
Written by Lisa on 20th May 2014 in
Inspiration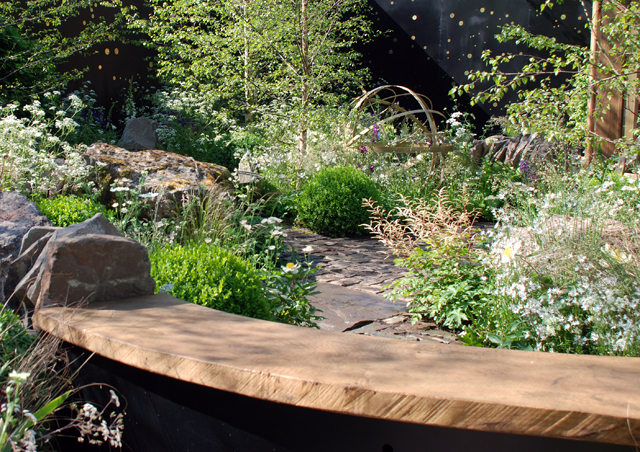 Over the course of the week I want to share my top pickings of this year's RHS Chelsea Flower Show.
One of my favourite show gardens was the Vital Earth The Night Sky Garden designed and built by David and Harry Rich and sponsored by Bord Na Mona UK.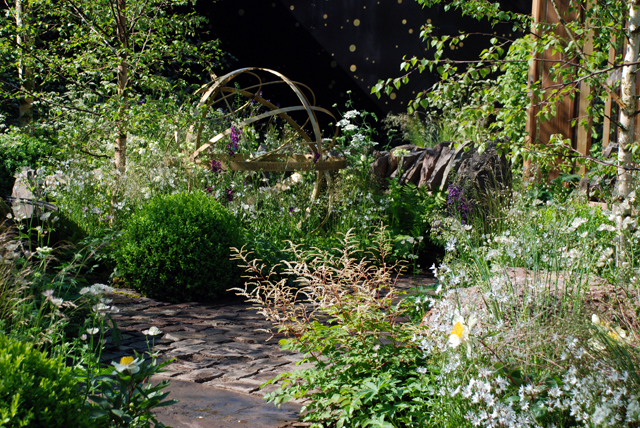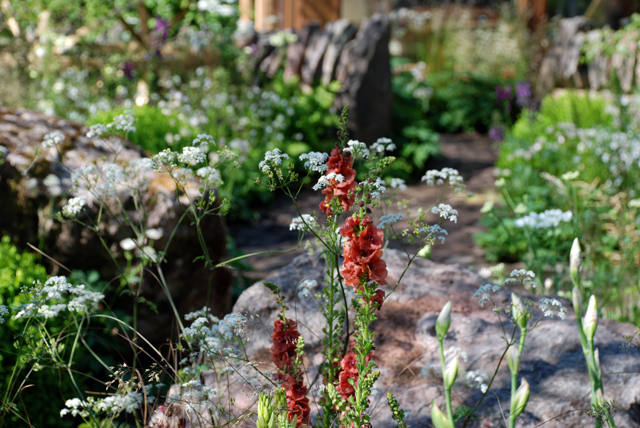 I loved the informality of this garden with the naturalistic planting, designed to echo the feel of the spiralling Milky Way.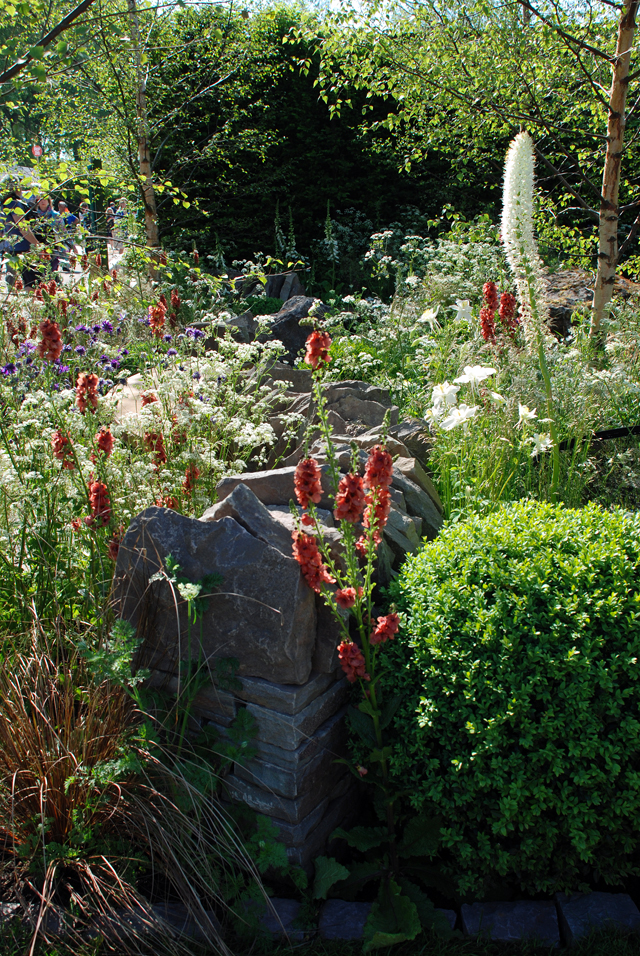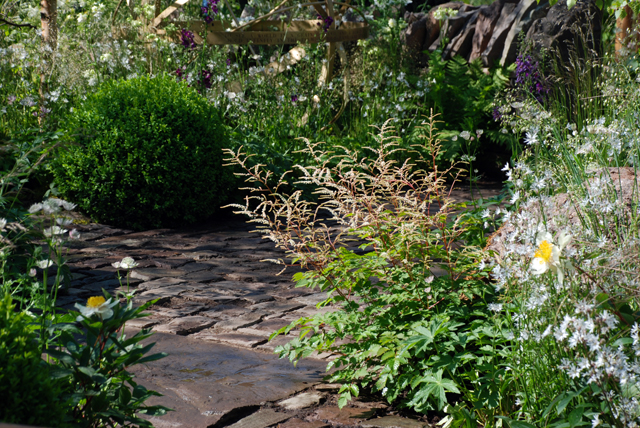 The serpentine stone walls outline simple constellations and the boundary hedge reveals copper discs against a dark background, resembling stars.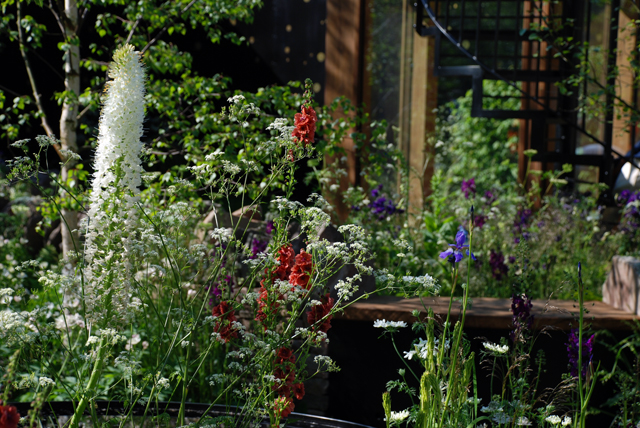 Two dark pools of water symbolise black holes.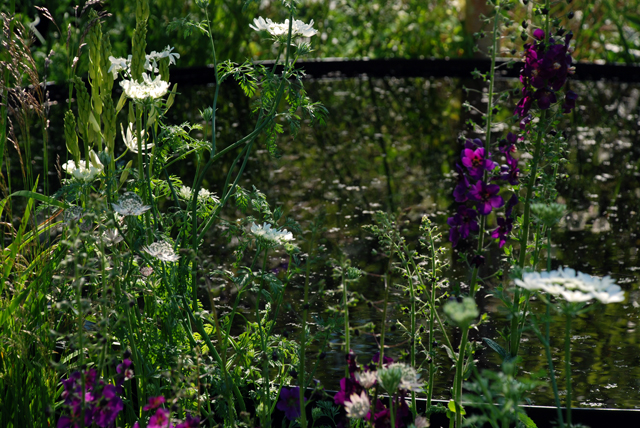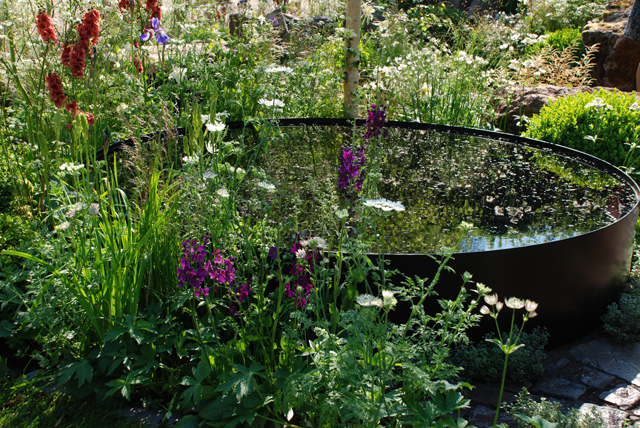 A spiral staircase leads up to a roof top space for relaxing and viewing the night sky.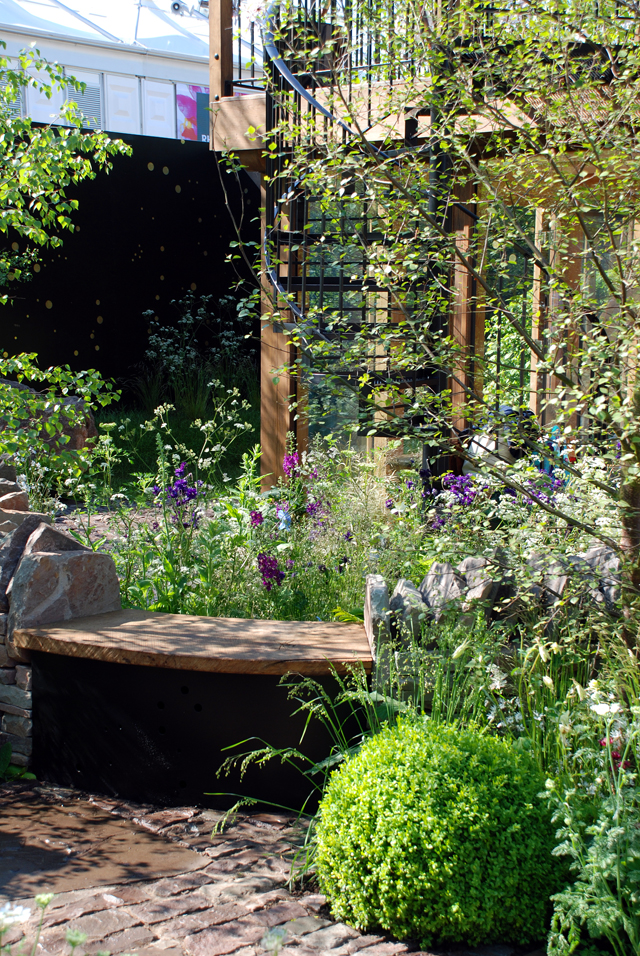 The garden was inspired by the Brecon Beacons, one of the best places in the UK to view the stars because there's little or no light pollution.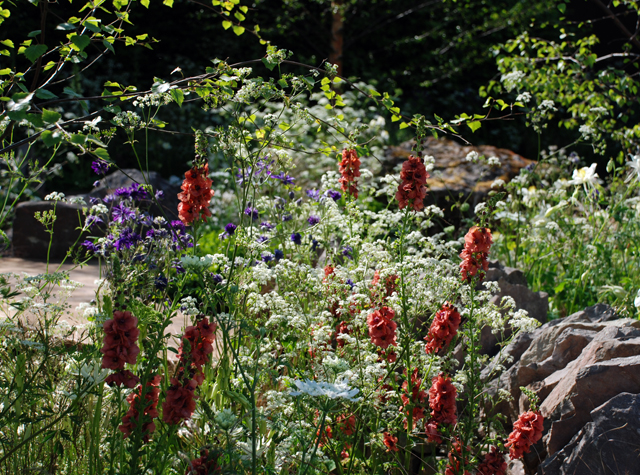 Years ago I lived on a small Greek island and the sky there was always amazing.  If we ever went to the beach at night and gazed up at the sky the mass of stars was simply amazing. We even witnessed a shower of shooting stars on one occasion which was absolutely mesmerising!
(Images: Lisa Cox for The Room Outside)