RHS Chelsea Flower Show 2015 – Some of my favourite show gardens
2
Written by Lisa on 18th May 2015 in
Inspiration
I spent a rather rainy and cold day at the RHS Chelsea Flower Show today – such a change from last year when I seem to remember getting sunburnt!  But despite the rain I still enjoyed the day and I thought I'd start my coverage with a few of my favourite show gardens.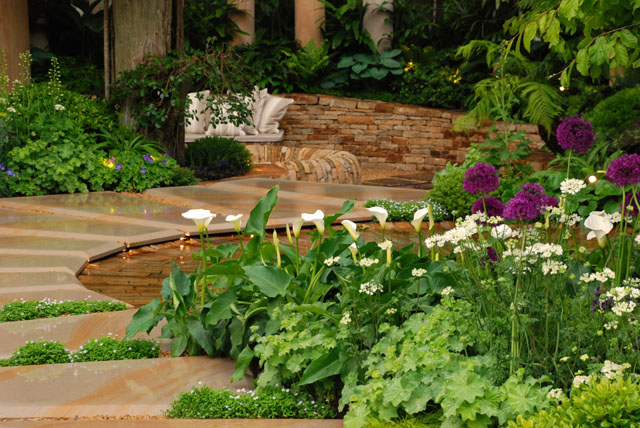 The first was designed by Charlie Albone for Husqvarna & Gardena.  It's a space to reflect, contemplate, celebrate and enjoy life.
I loved the curved paths and natural stone.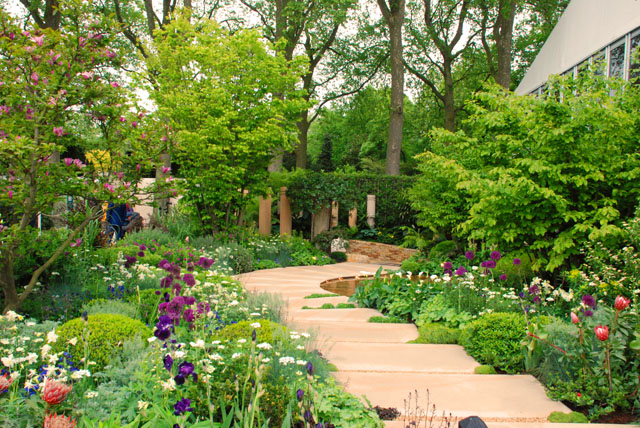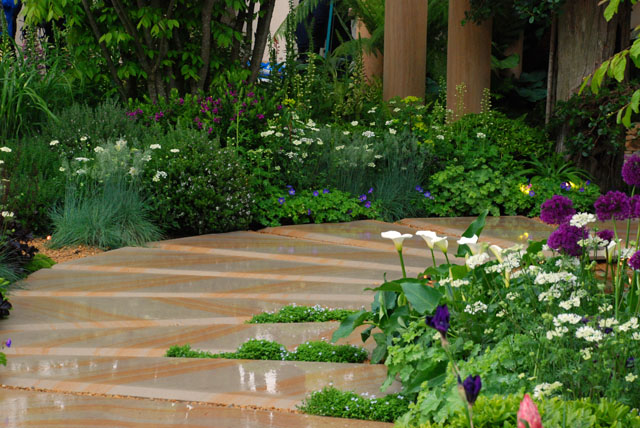 And also the detail of the water feature…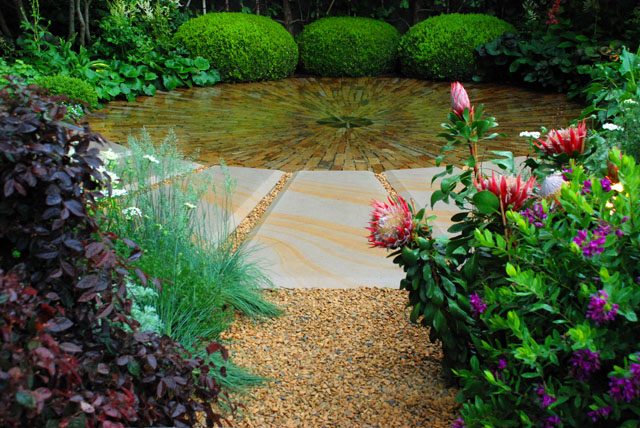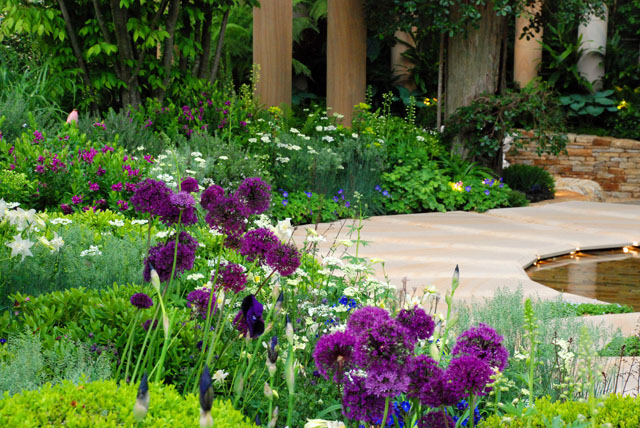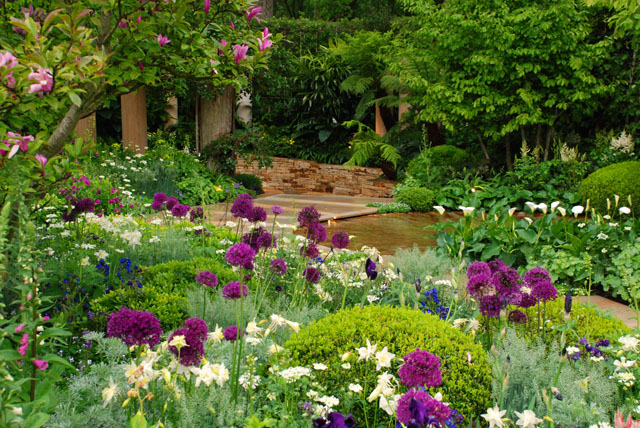 The second was designed by Chris Beardshaw for Morgan Stanley – The Healthy Cities Garden.  The planting was absolutely immaculate with lupins and verbascum.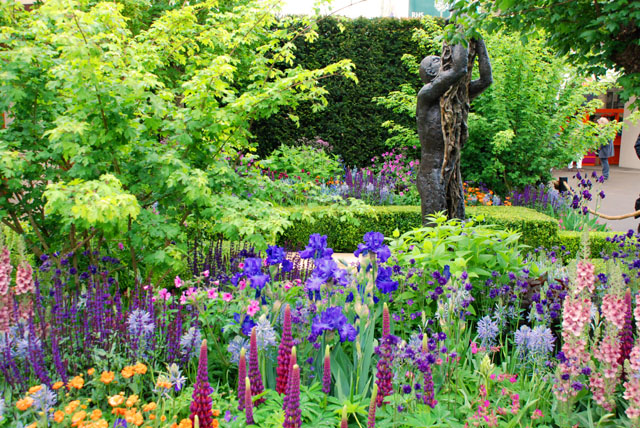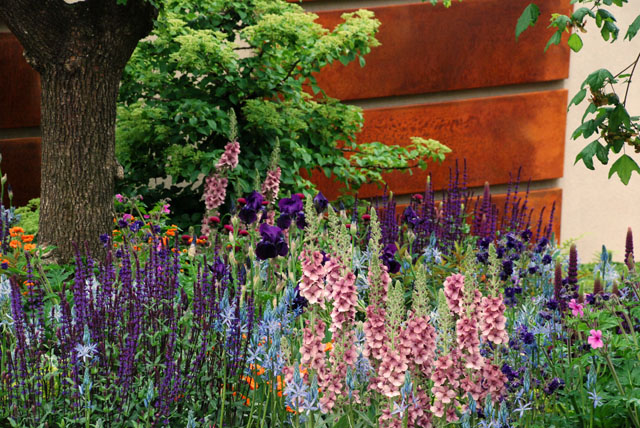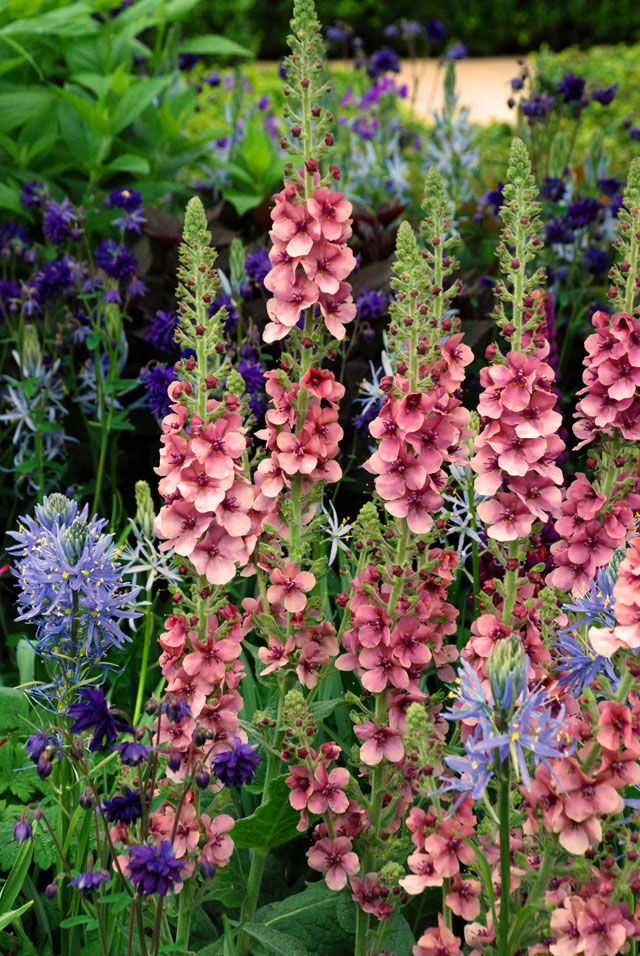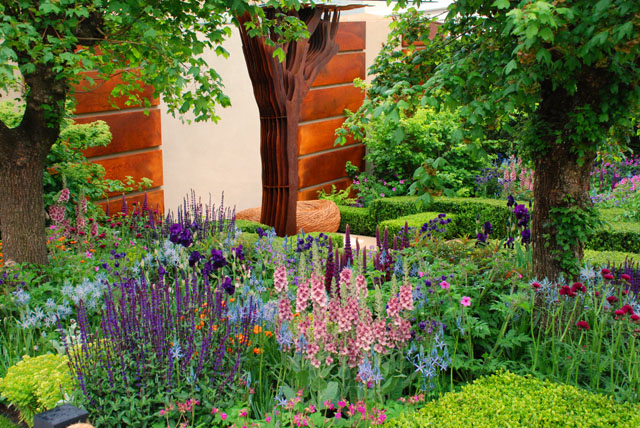 This garden will be relocated after the show to become the central feature of a new community project in Poplar, East London.
This project will build on Morgan Stanley's 40 year commitment to improve the health and wellbeing of children through philanthropic community involvement.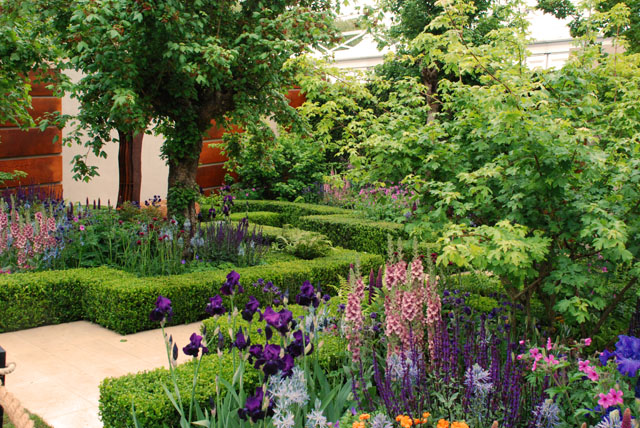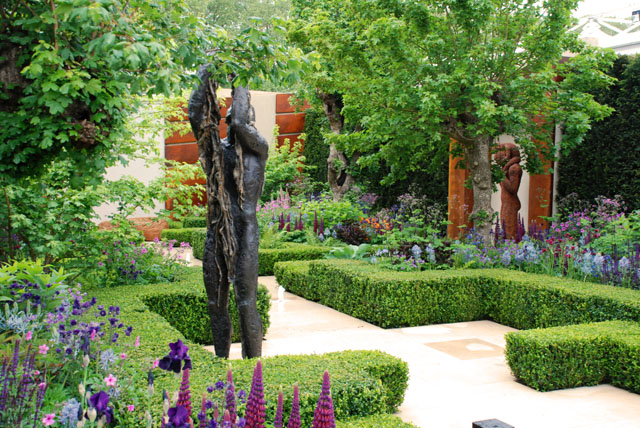 The final garden for today is The M&G Garden designed by Jo Thompson "The Retreat" which featured a natural swimming pool and the most gorgeous richer birches.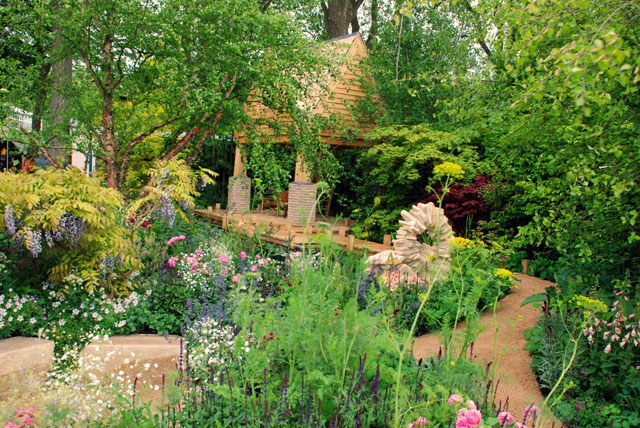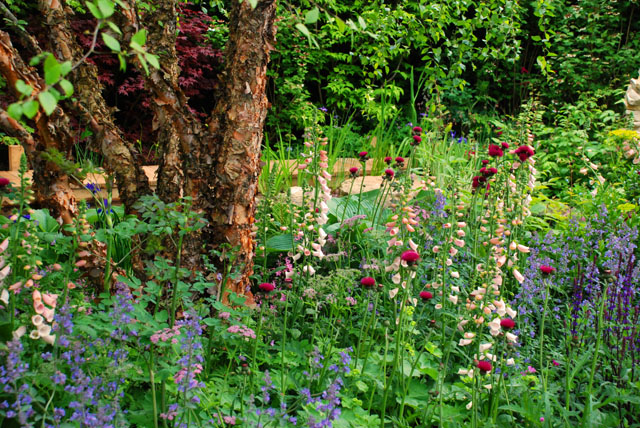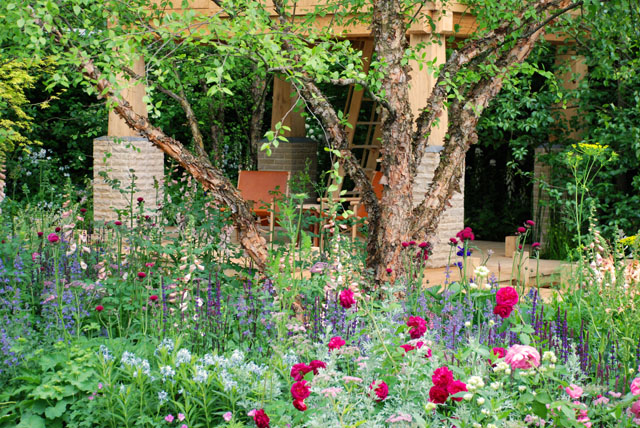 Scott Hadley of SH Landscapes built the garden – the guy who built my RHS Cardiff show garden in April so it was also great to catch up with him.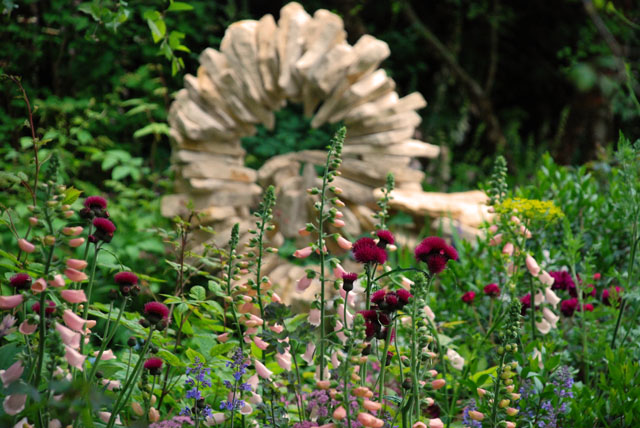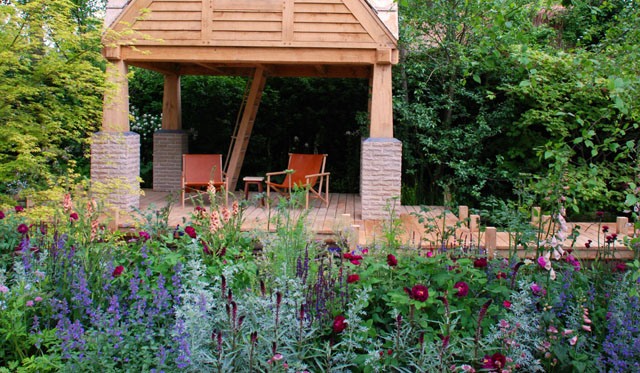 I loved the frothy planting and oak building and also the sculpture by Tom Stogdon.
I'll be back tomorrow with some more highlights of the show – if you're going over the next few days, I'd love to know which gardens were your favourites!?
(Images: Lisa Cox)
2 Responses to "RHS Chelsea Flower Show 2015 – Some of my favourite show gardens"