RHS Hampton 2016: A couple of the main show gardens
0
Written by Lisa on 8th Jul 2016 in
Inspiration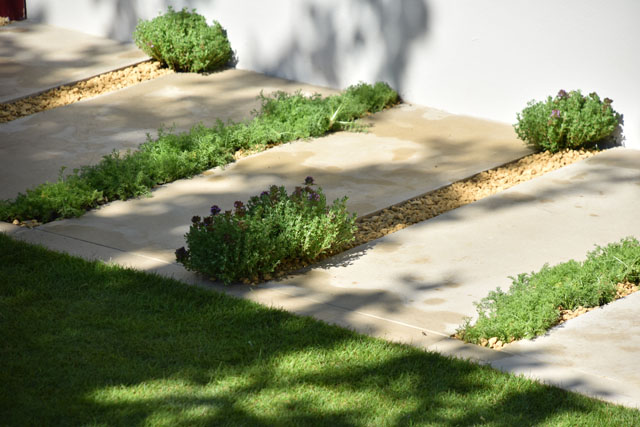 Today I've decided to share some pictures of two of the main show gardens with you.  The first is Squire's 80th Anniversary Garden designed by Catherine MacDonald.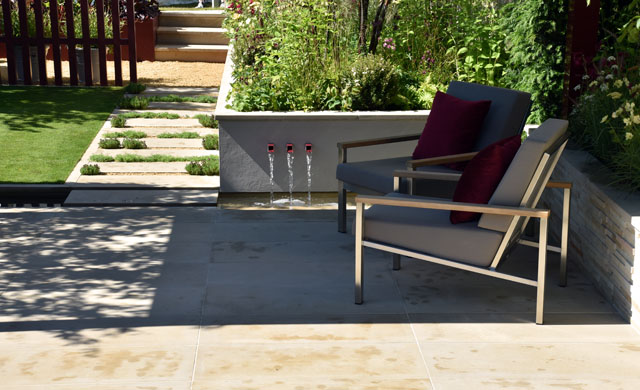 This is a suburban garden for a family with grown up children.  I liked the screens between each part of the garden which gave divided up the space without blocking it off completely.
I also loved the paved pathway with planting in the gaps – this is similar to the side access in my soon to be Monmouth project – there are many varieties on plants available that you can walk on and I think it just helps to soften the edges of what could be a very regular patch of paving.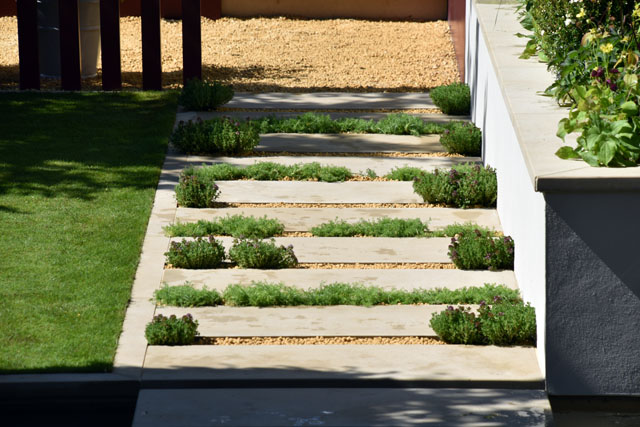 The three large pots were bursting with Cosmos as the end of the garden – an area reserved for a small shed and a small productive area for growing a few vegetables.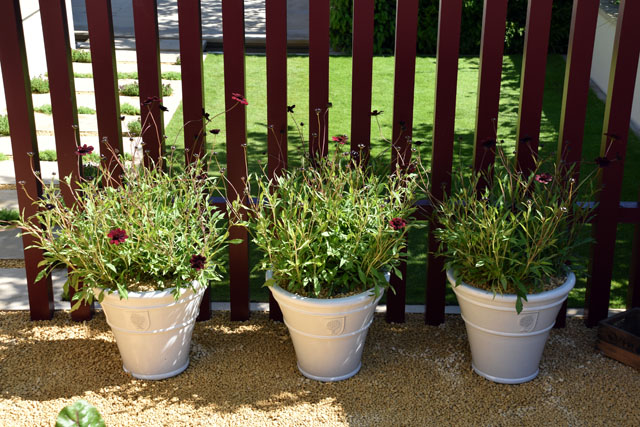 Small gardens can have more than one purpose.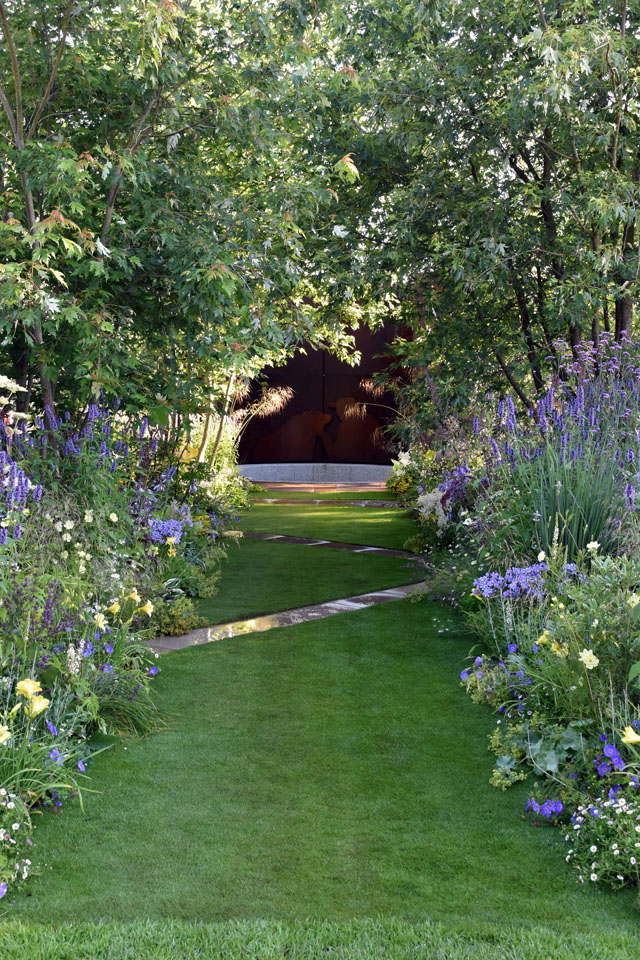 And the second garden was designed by Paul Hervey-Brookes for the Dog's Trust.  It had a very calm feel to it and I loved the reflection of the planting and sculpture in the water.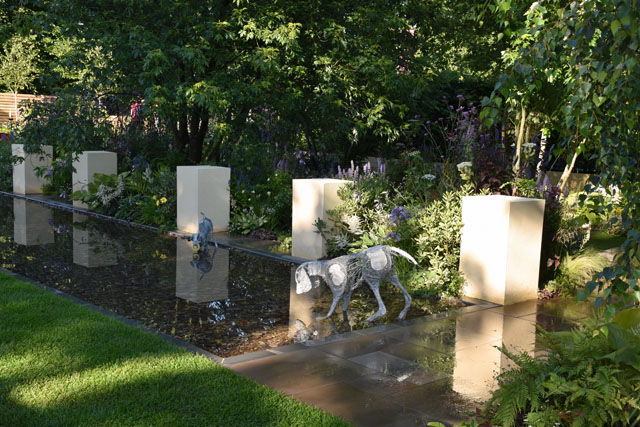 I was lucky enough to photograph this garden whilst the trees were casting some dappled shade and it seemed to bring the yellow in the planting to life.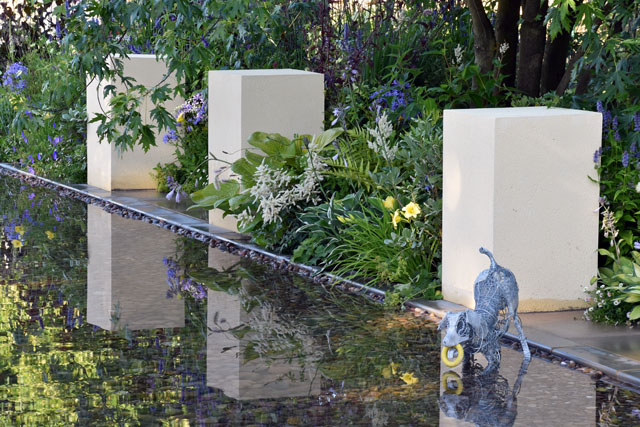 If I'm completely honest, I'm not really a dog person – I don't dislike them, but I don't particularly warm to them either.  But I thought the ideas were great – many of my clients have dogs and it can be a challenge to design gardens that won't be trashed.  So perhaps it's a lesson to embrace the idea of garden being as much for the dogs as the people!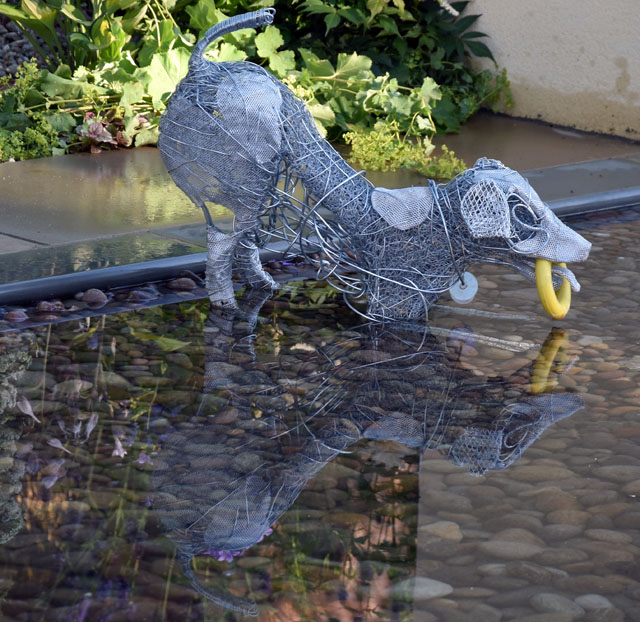 (Images: Lisa Cox)