Some grassy inspiration from Barn House Garden
3
Written by Lisa on 8th Dec 2016 in
Inspiration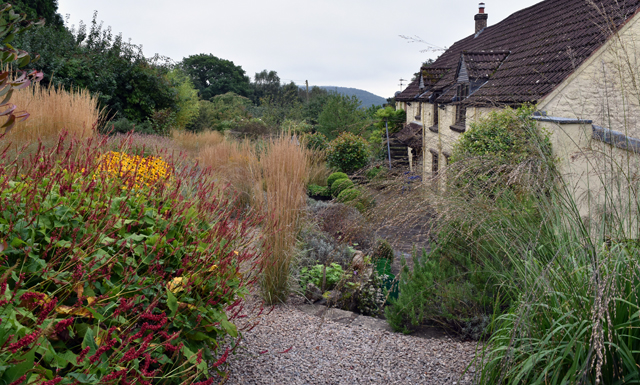 I was very fortunate to be introduced to Kate Patel this year who, as it happens, lives just up the road on the other side of The Wye Valley.
Kate and her husband, Hitesh, have created a fabulous garden at Barn House and they open to the public through the NGS and also by appointment between June and September.  In fact you may have seen it featured on Gardener's world back in August (there's a link below if you didn't).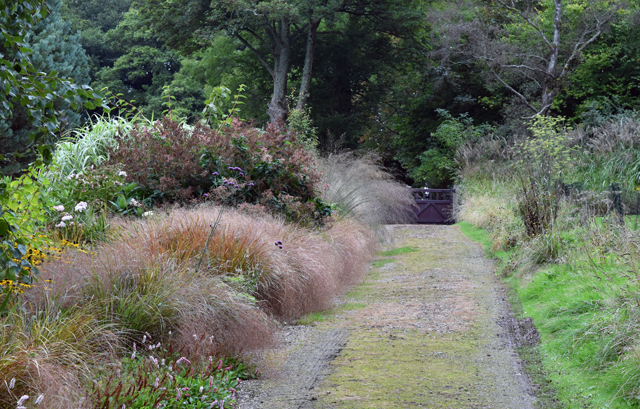 I've been fortunate to visit the garden twice, the last time being at the end of September so the photographs I'm sharing today were taken then.
Their passion for grasses is evident from the moment you step through the gate but although they're a dominant feature of the garden, it's not the only reason to make a visit.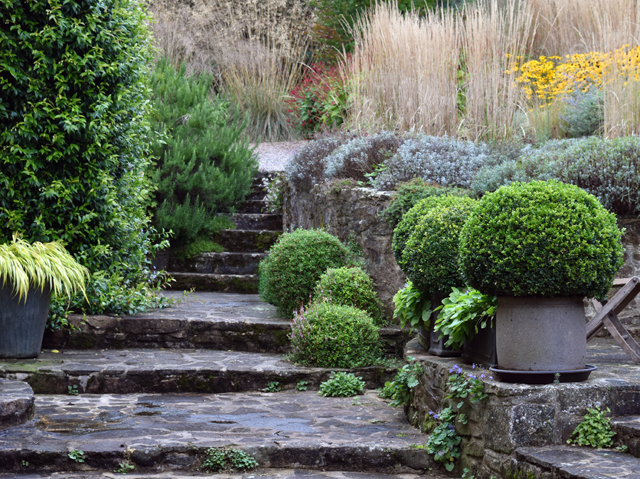 The grasses near the house are more formal and architectural.  Calamagrostis is one of my favourite grasses, especially in smaller gardens as it's so upright and well behaved.  It can easily be used to provide a screen without blocking off the whole view or the light.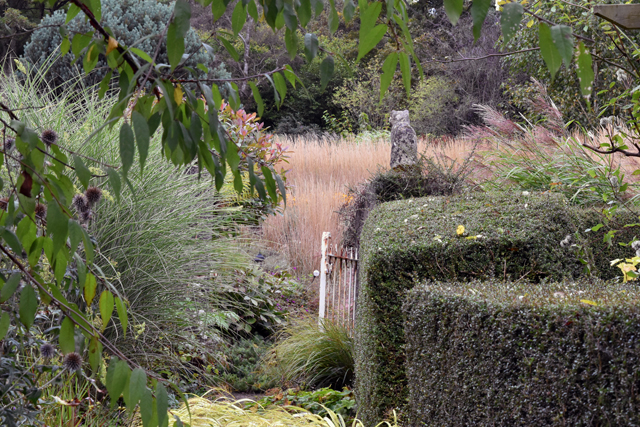 But my favourite grass in the whole garden is Chioncohloa rubra which I haven't come across before.  It's an evergreen New Zealand sedge with glorious arching coppery stems that turn orange in the winter cold.  It's not supposed to be fully hardy, but Kate begs to disagree as it's been very easy to grow for them.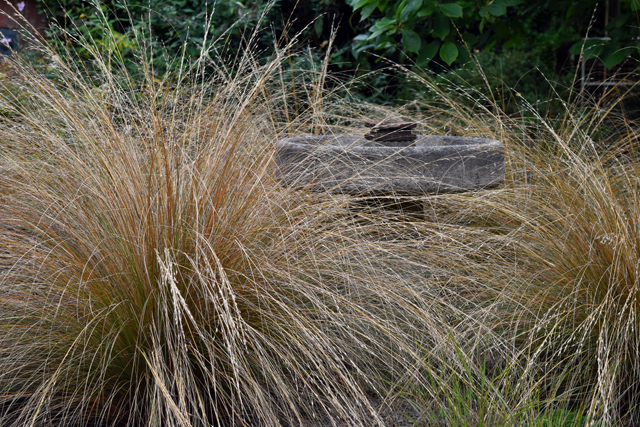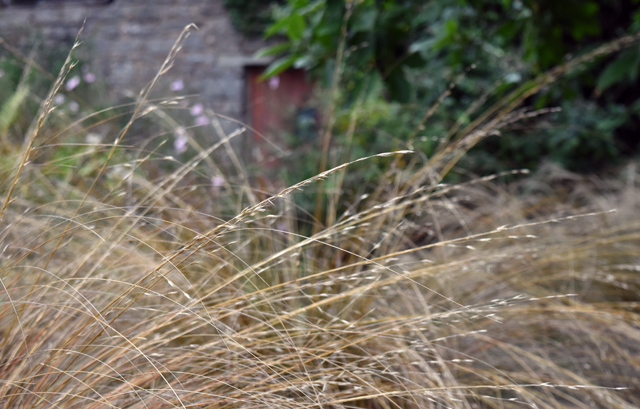 The areas at the front of the house are full of grasses – full of movement and softness even when it's not particularly breezy. That's the great thing about grasses, they bring an extra dimension.  They're tactile too, you want to run your fingers through them.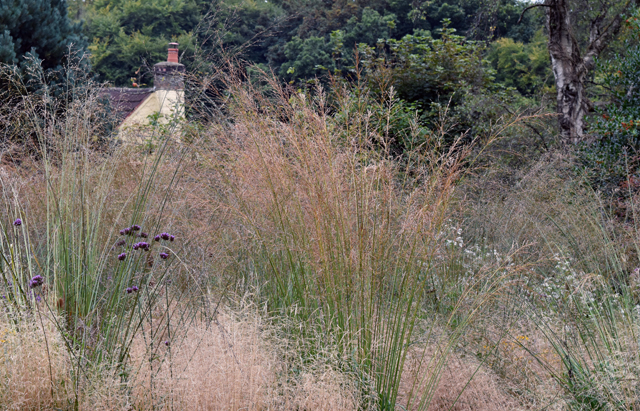 Mixed in with the grasses are perennials such as Verbena bonariensis and Asters.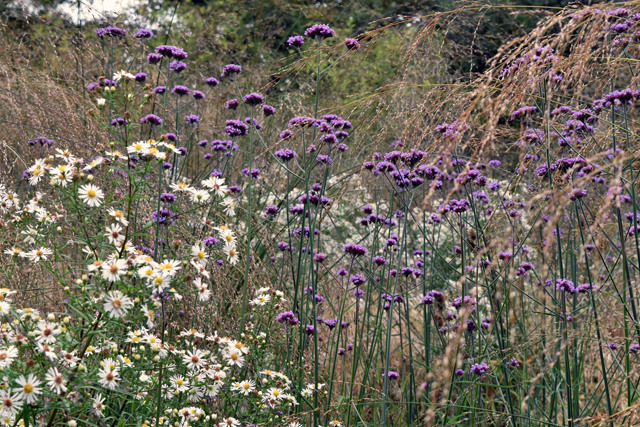 And Rudbeckia which always look fabulous, especially with grasses.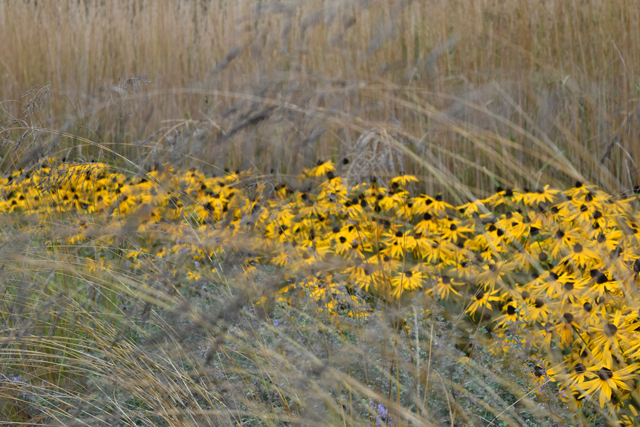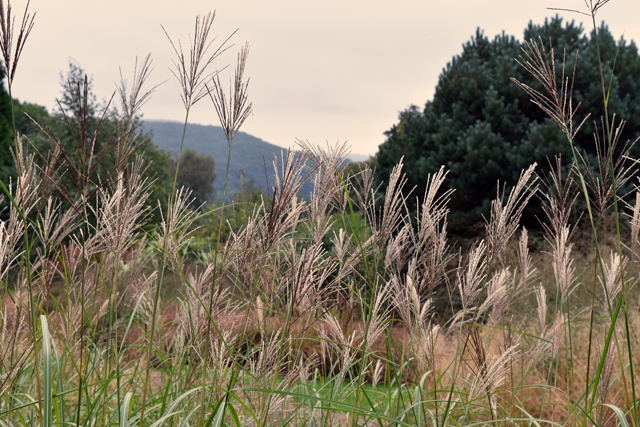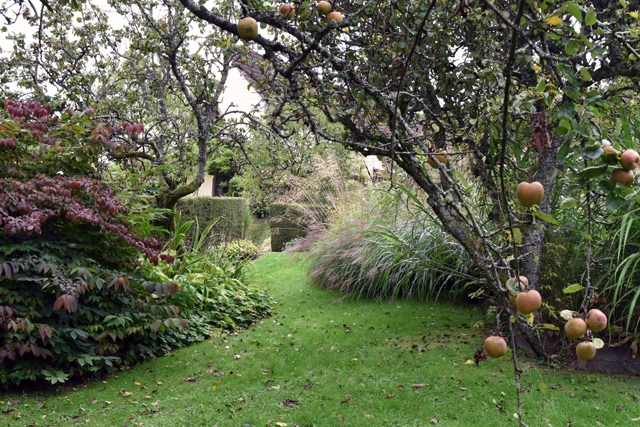 The sunken courtyard garden is lovely too.  Pots with arching grasses and bamboo.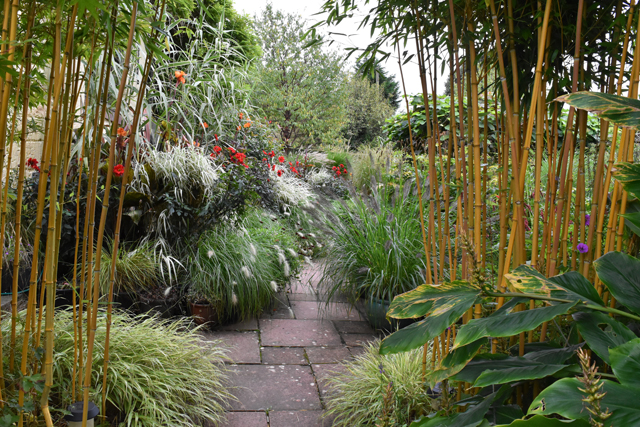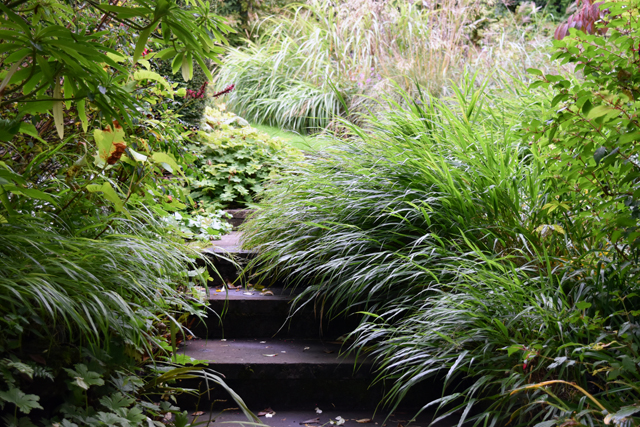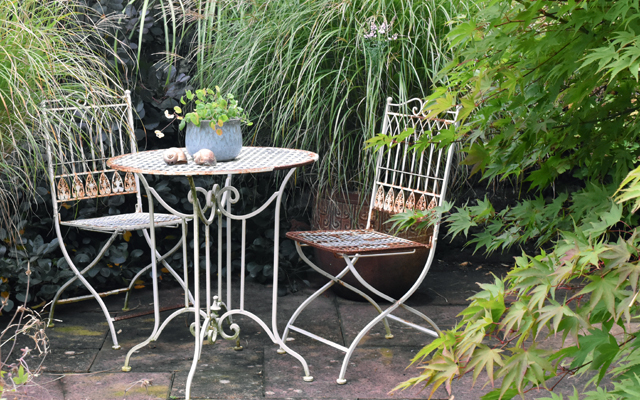 I love that this part of the garden has an air of secrecy about it.  It's a much more intimate space for relaxation and entertaining.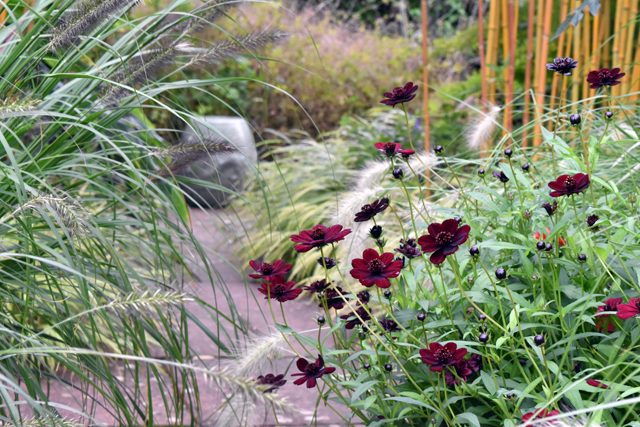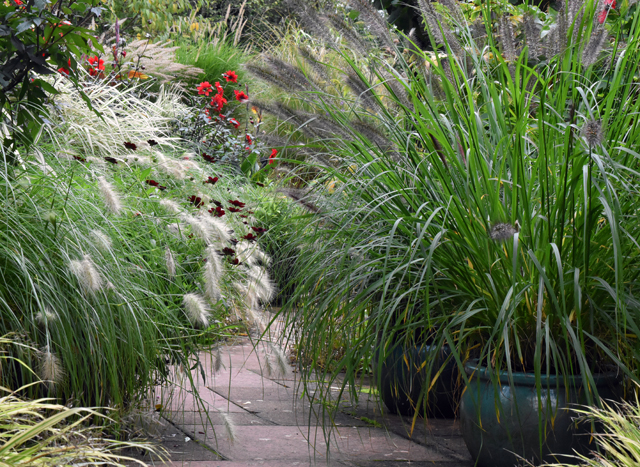 If you're ever in the area, it's absolutely worth a visit.  Kate is a walking plant encyclopedia when it comes to the grasses and other plants in her garden and is always very happy to share her knowledge.
If you're interested to read the story about its creation you'll find a lovely piece about the garden on the Barn House Garden website, along with a bit of history about the house and Kate's blog.
Here's the YouTube video link to Gardener's World 19th August, 2016, episode 21, Barn House garden features about 15 mins in to the programme. Filming took place in late October 2015.
(Images: Lisa Cox)
3 Responses to "Some grassy inspiration from Barn House Garden"