Super inspiring Allt-y-bela
0
Written by Lisa on 4th Aug 2016 in
Inspiration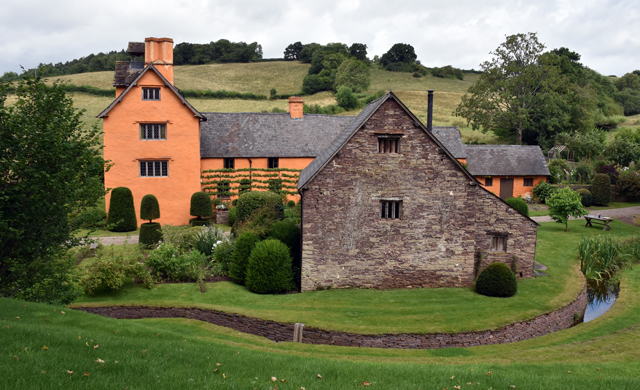 I went to visit the garden at Allt-y-bela yesterday, Arne Maynard's home in Monmouthshire. I can't tell you just how inspired I feel after a couple of hours in his garden.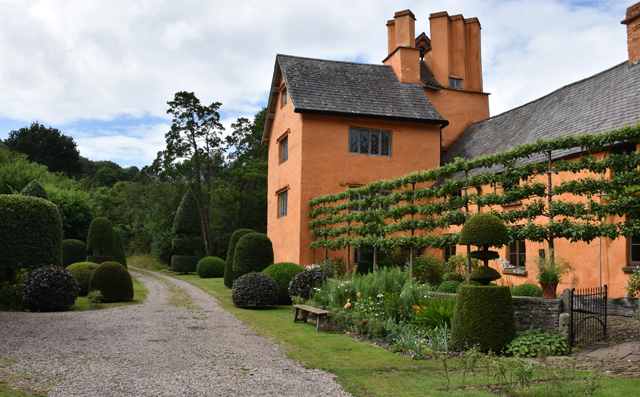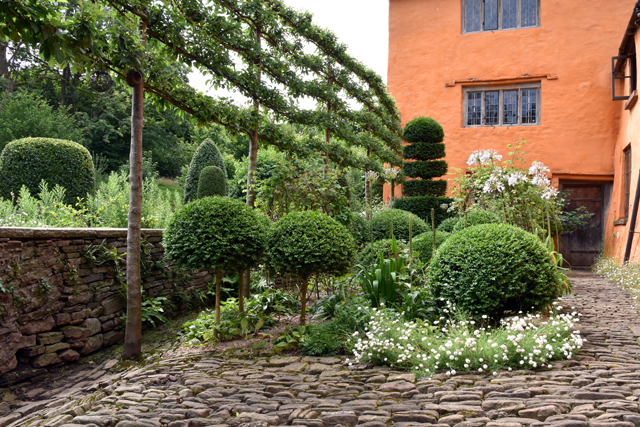 I knew I'd like it, but it was so much more than I expected. I took lots of photographs, and I couldn't possibly share them all with you in one blog post, but somehow you need to go there to get a real sense of the garden and how brilliantly it connects to the surrounding landscape.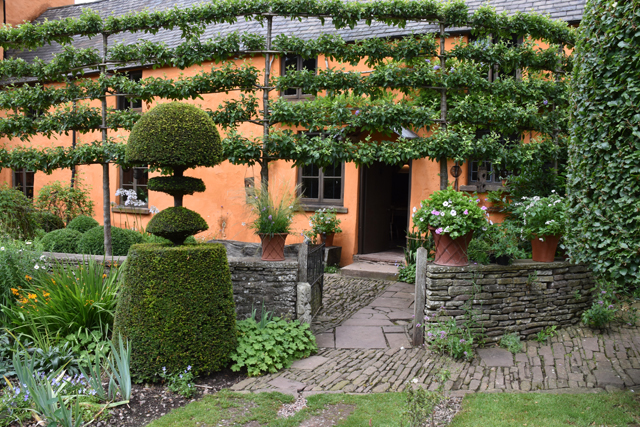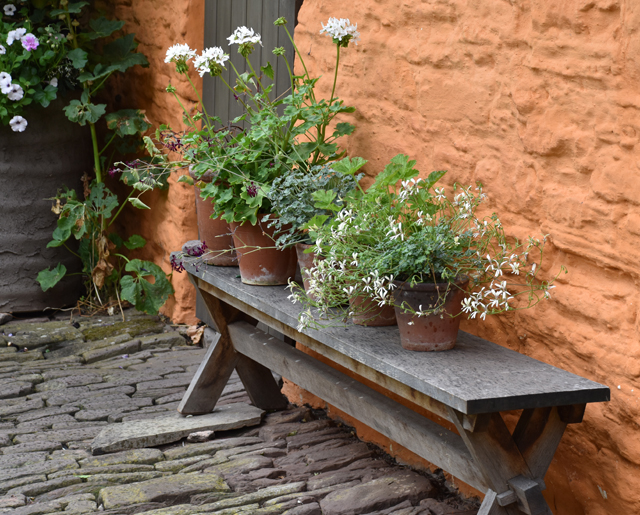 The cobbles and stone work for me were stunning – I've already been thinking about a cobbled driveway at the front of our house and I'm now completely convinced that it will be the perfect material for the setting.
I particularly loved the mix of cobbles and flagstones. The cobbles at the front of the house are original, but many areas have been added as the garden has developed.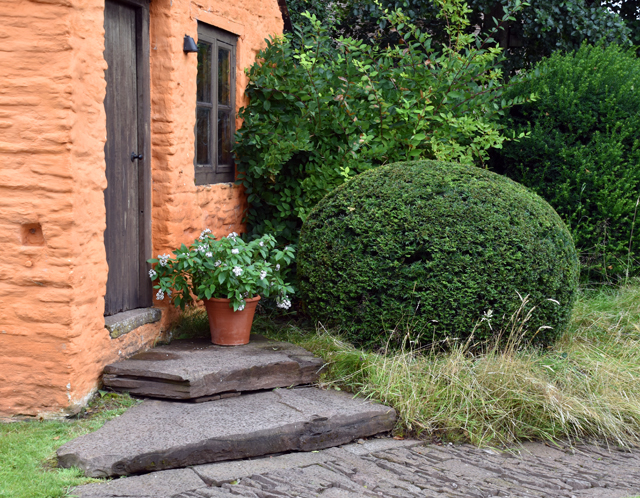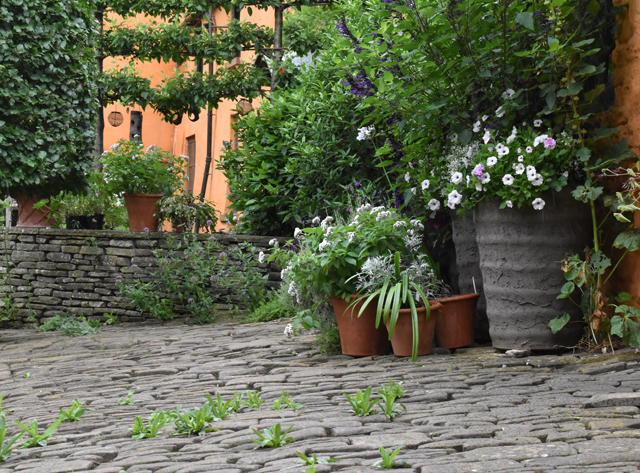 The view from the Garden theatre shows the front of the house and main areas of the garden.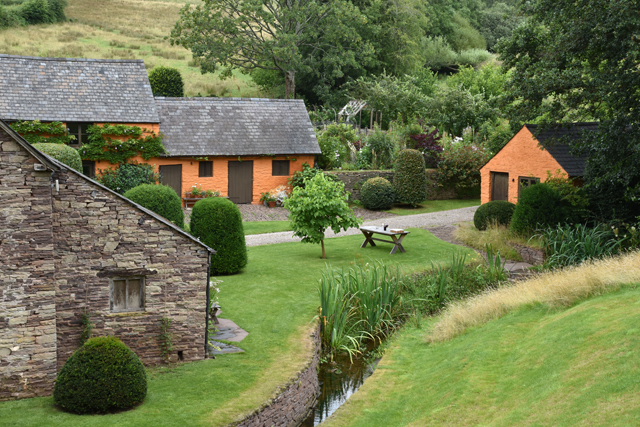 Some would say the terracotta painted walls are quite daring, but somehow they just felt right with the setting and the style and age of the house. I'm no sure this is the right colour for our house, sat up high on the hill, but I do want to be a it braver with the colour we choose – cream feels just a little bit boring!
I loved the contrast between the pale blue agapanthus and the rich terracotta walls – in the world of colour psychology  seasons, these shouldn't really work, but I thought they looked fab!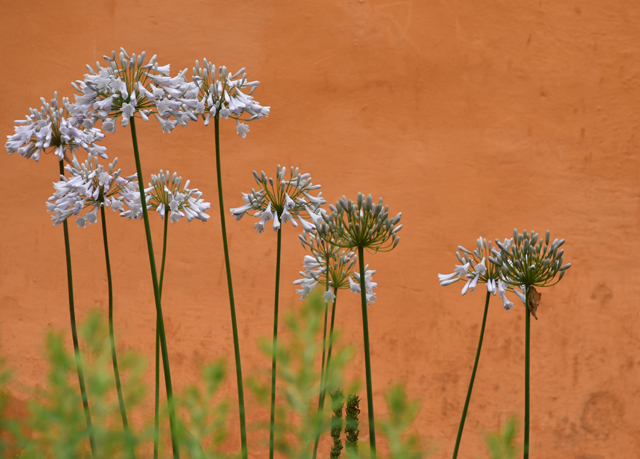 The balance of the garden for me was perfect.  Even if you don't like topiary, I don't think you'd disagree. They gave the garden structure and contrasted perfectly with the wild meadow areas that perfectly linked the garden to the surrounding farmland.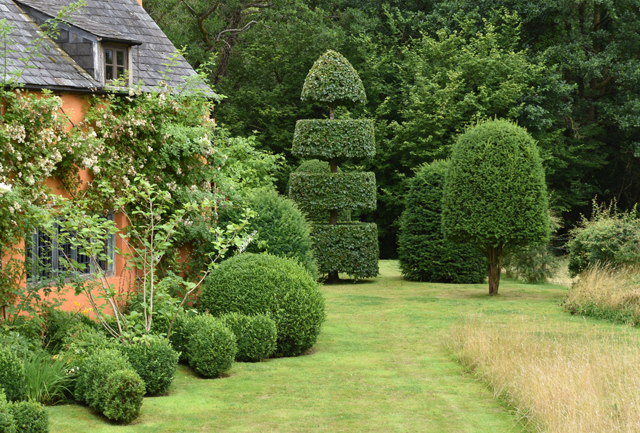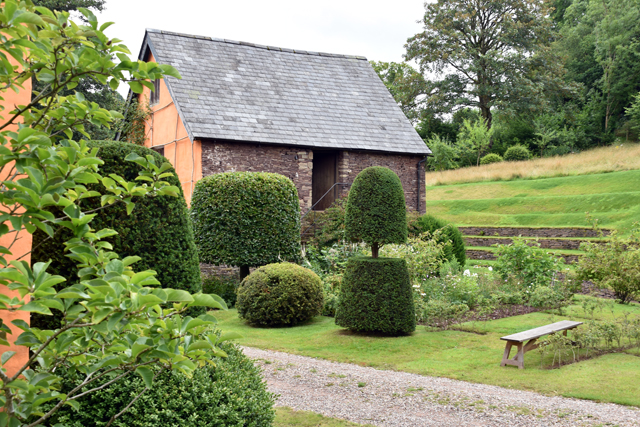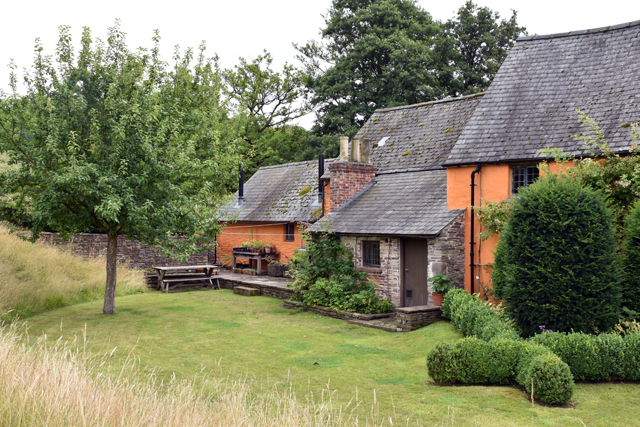 Actually, there weren't many flowers in the garden at all, but that may be partly because the wildflower meadow is about to be cut back.  I understand there is a spectacular sea of bulbs in the spring – I'd love to see that.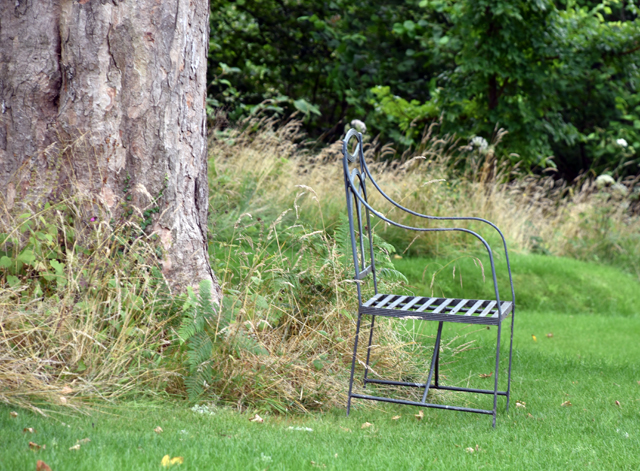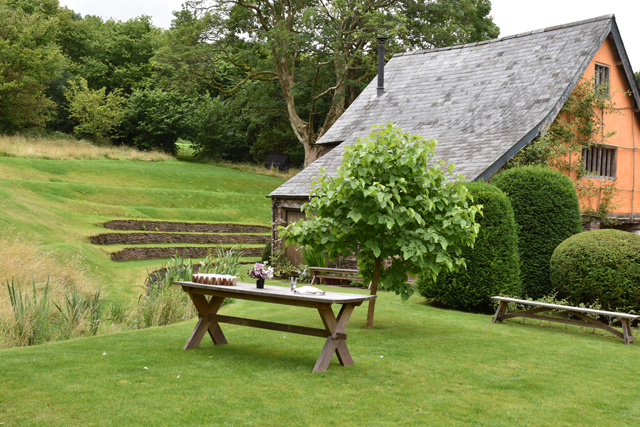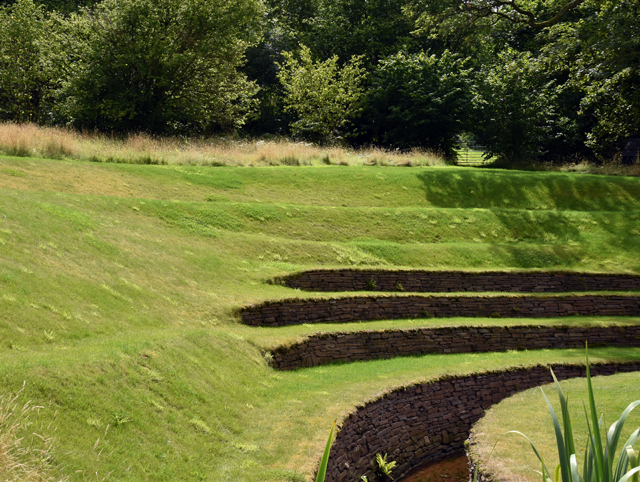 The curves tiered theatre walls have given me some ideas for my own garden and the project I'm working on in Cheshire.
Other than the cutting garden of course which was full to the brim with interesting flowers…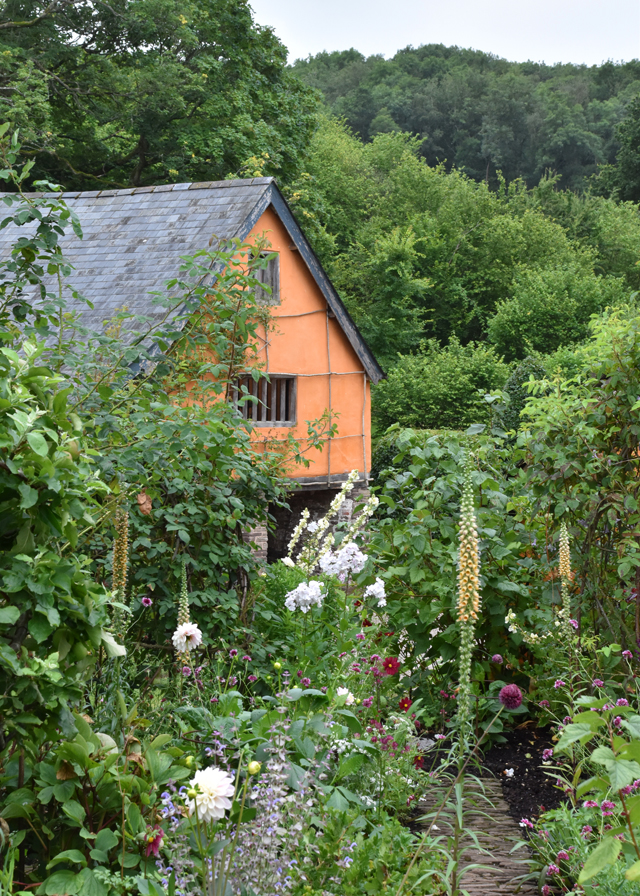 And the odd pot here and there…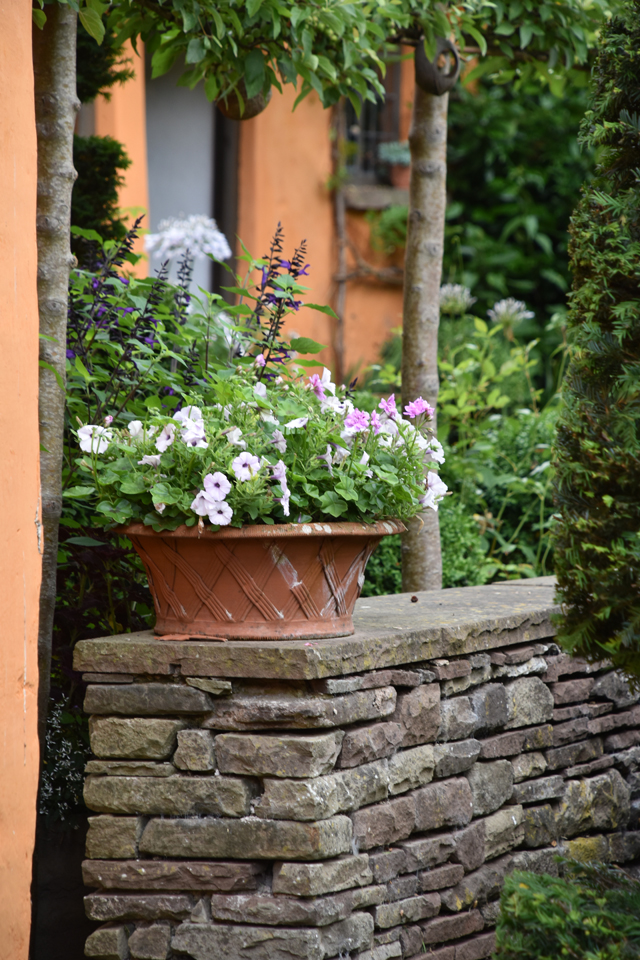 This is a garden that's a journey to.  I'm lucky that I live just up the road, but if you're ever venturing to Wales, why not stay in one of the B&B rooms there (www.alltybela.co.uk). Sometimes I understand, if Arne's away, you have the house and garden pretty much to yourself!
(Images: Lisa Cox)