Thoughts About Chelsea Flower Show for the Surrey Advertiser
0
Written by Lisa on 13th Jul 2011 in
Design Tips
,
Inspiration
When I was recently invited to Loseley Park for a special tour I met Rebecca Younger, Features Editor for the Surrey Advertiser.  We got talking about the Chelsea Flower Show and she asked me if I would like to contribute to the next House and Garden Supplement with my views about Chelsea and how the readers might be able to recreate some of the design ideas in their own gardens.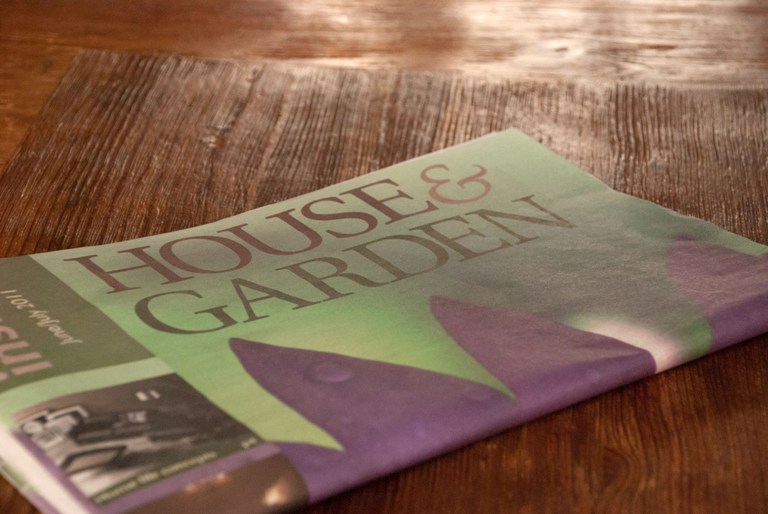 The House and Garden supplement is a quartlerly publication which offers the reader "Fresh ideas and new looks for your home and garden".  The June/July edition includes articles about finding the right craftsmen, interior design tips, garden craftsman and of course the Chelsea Flower Show.
Excitingly all the photos published, except one, were taken by me…the photography course is obviously paying off!  Here is the article in full with all the pictures – please excuse the photographs, I was technologically challenged this morning and the scanner was not playing ball!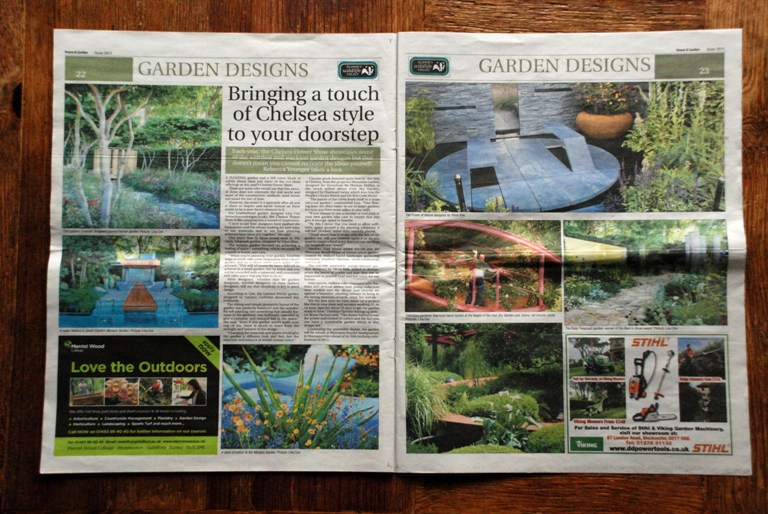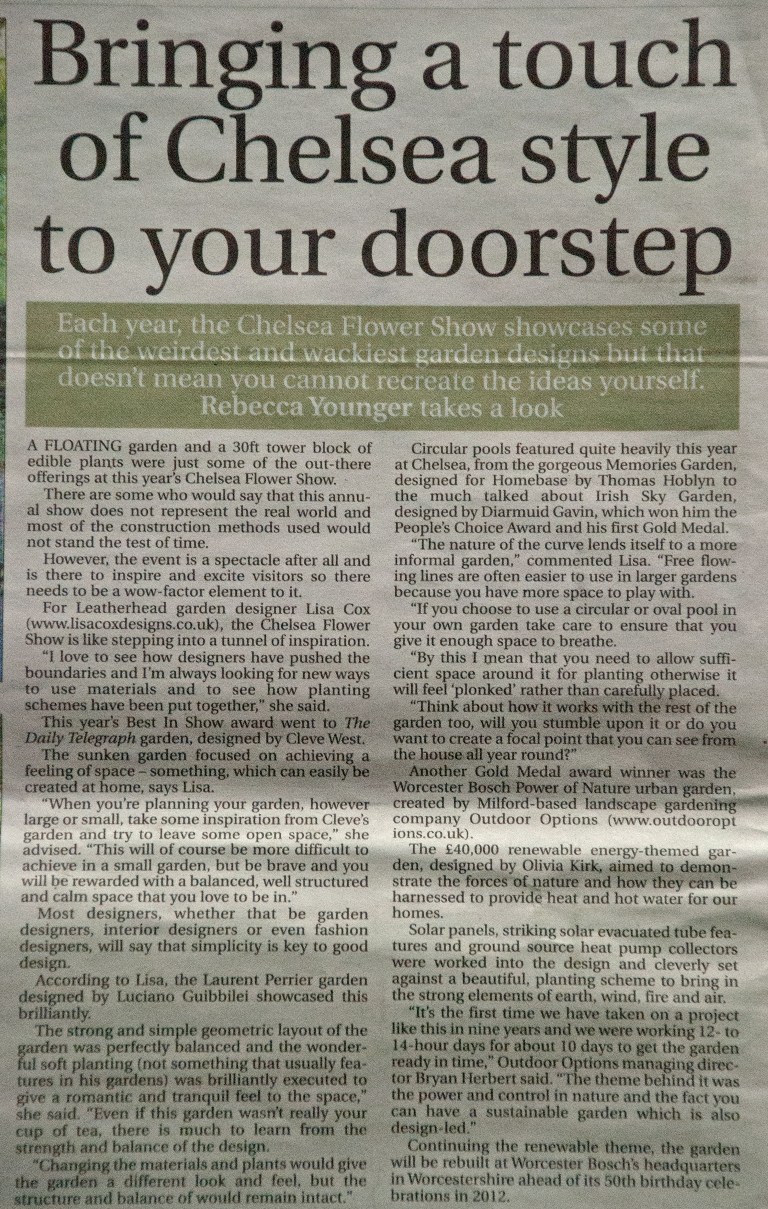 Very excitingly, Rebecca is interested in working with me for future editions of the House and Garden supplement so do let me know if there is anything in particular that you, as a potential reader, would like to hear about.