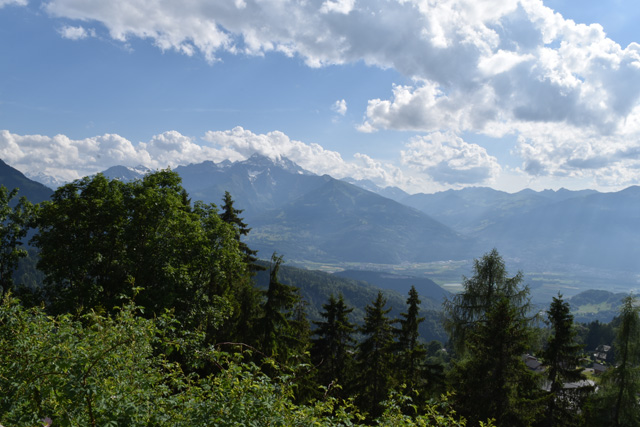 We went to the Swiss Alps last weekend for a few days.  we've never been to Switzerland before and my Stepson is living there are the moment so we thought, why not?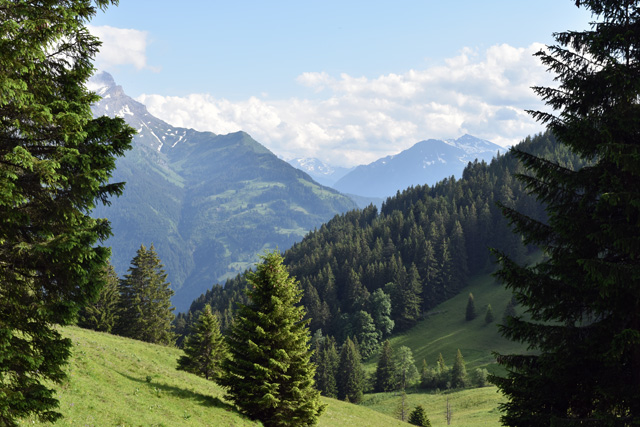 I've been to the Alps before, but never at this time of year.  I was looking forward to it because I wanted to see the wildflowers in the mountains.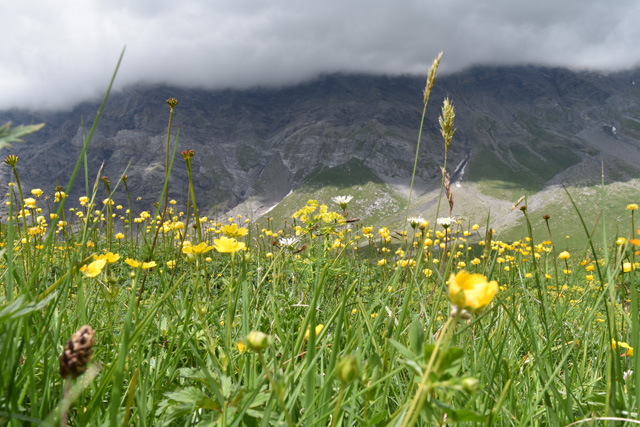 One of the days we hiked up to a taverna (refuge) in the mountains for lunch.  The route up there was stunning, rocky mountains and masses of flowers ranging from lupins to geraniums to wild orchids.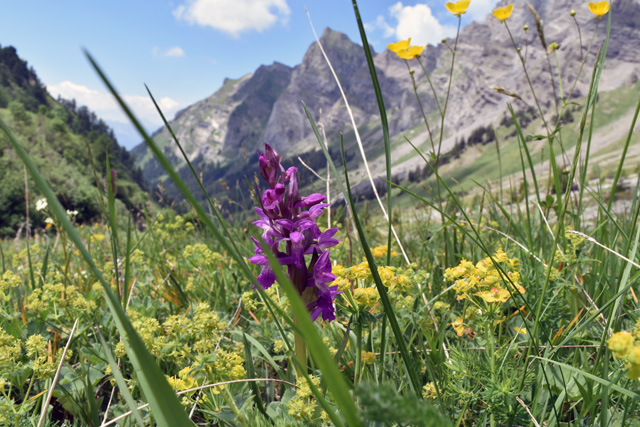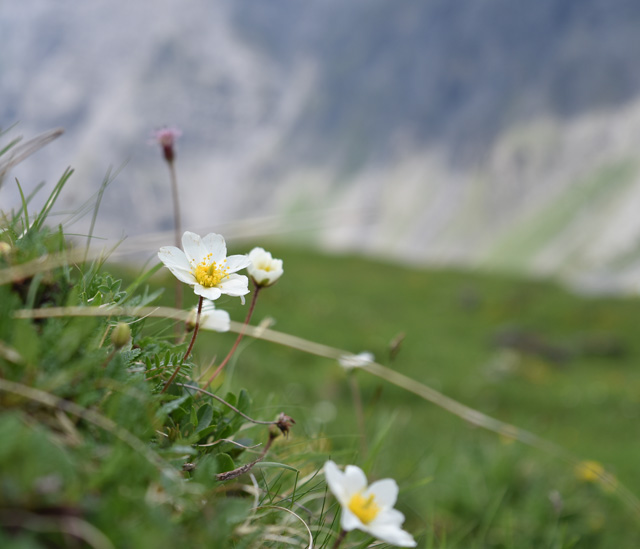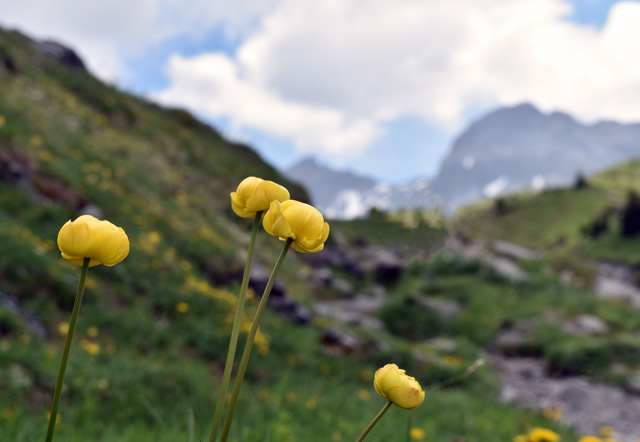 I imagine it's quite bleak up there in the winter, but it was warm and sunny and the mountains were super inspiring.  I love out Welsh hills of course, but there's something about rocky mountains that brings much more drama, I love them.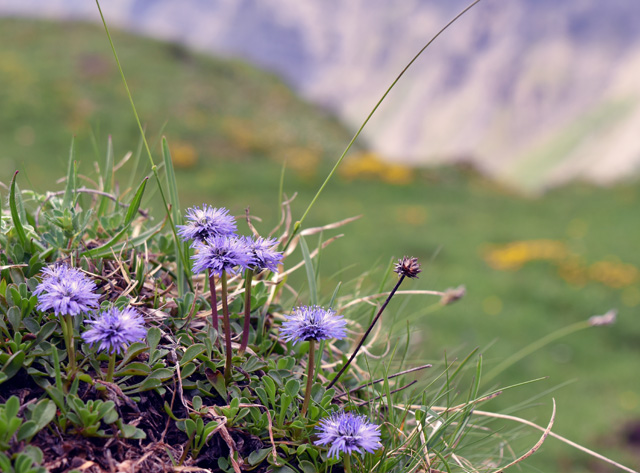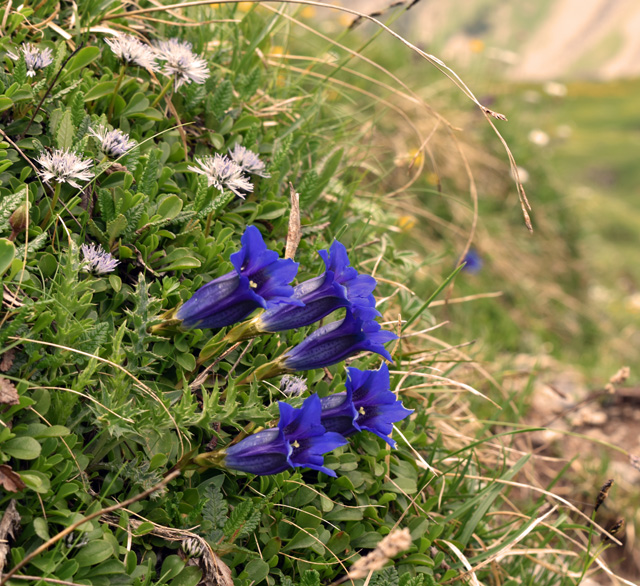 Even when I lived in Greece the mountains were really dramatic – in fact Kalymnos is now a popular rock climbing destination!
The taverna itself was nestled in a sort of valley up on the mountain.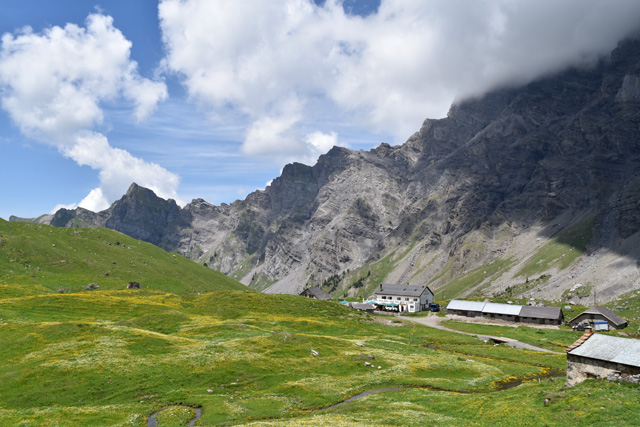 I'm guessing it's a summer venue as the road up for cars was pretty rough and rocky.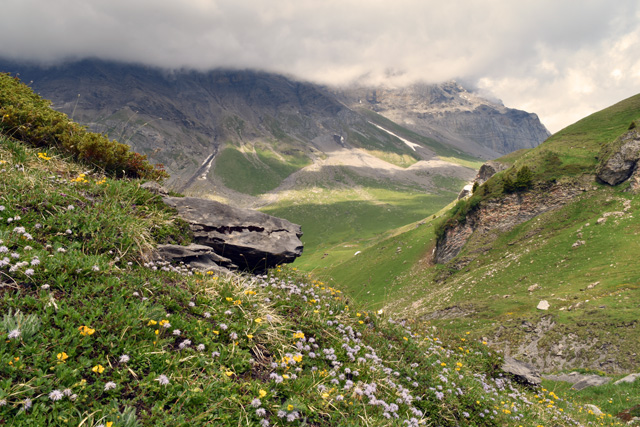 And I'll leave you with a picture of this old house which was next to the taverna.  I particularly love the front door – it's given me some inspiration our own house.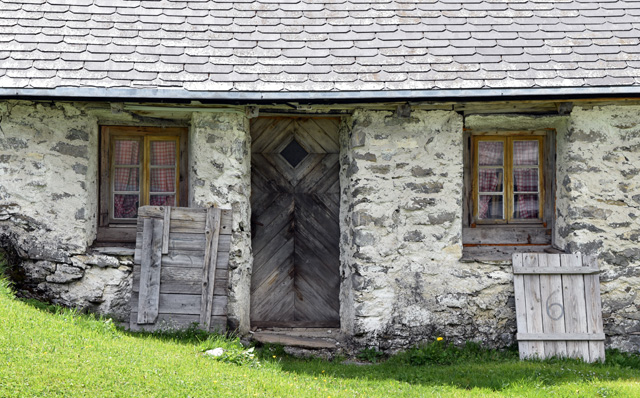 (Images: Lisa Cox)