Garden Flowers: Now is the time to plant your spring-flowering bulbs
4
Written by Lisa on 7th Oct 2011 in
Garden Flowers
Now is the time to plant your spring-flowering bulbs.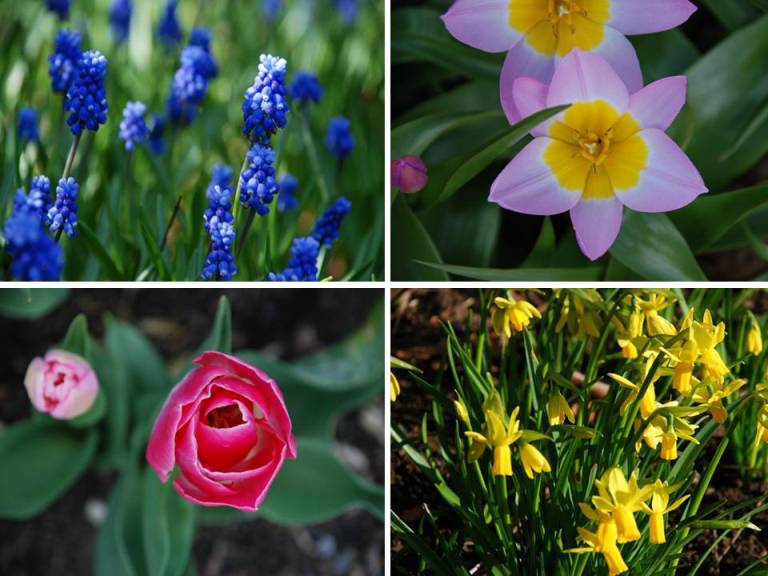 With a little work now, you'll be rewarded with bursts of colour in your garden to herald the start of the new season.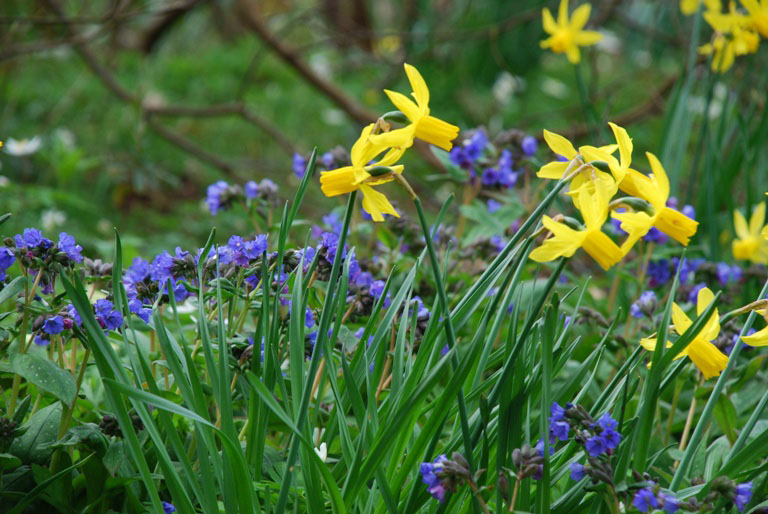 You can choose from narcissi, hyacinths, tulips, muscari (grape hyacinths), crocuses and snowdrops. If you're looking for something a little more unusual, why not try something like fritillaria meleagris (snake's head fritillary).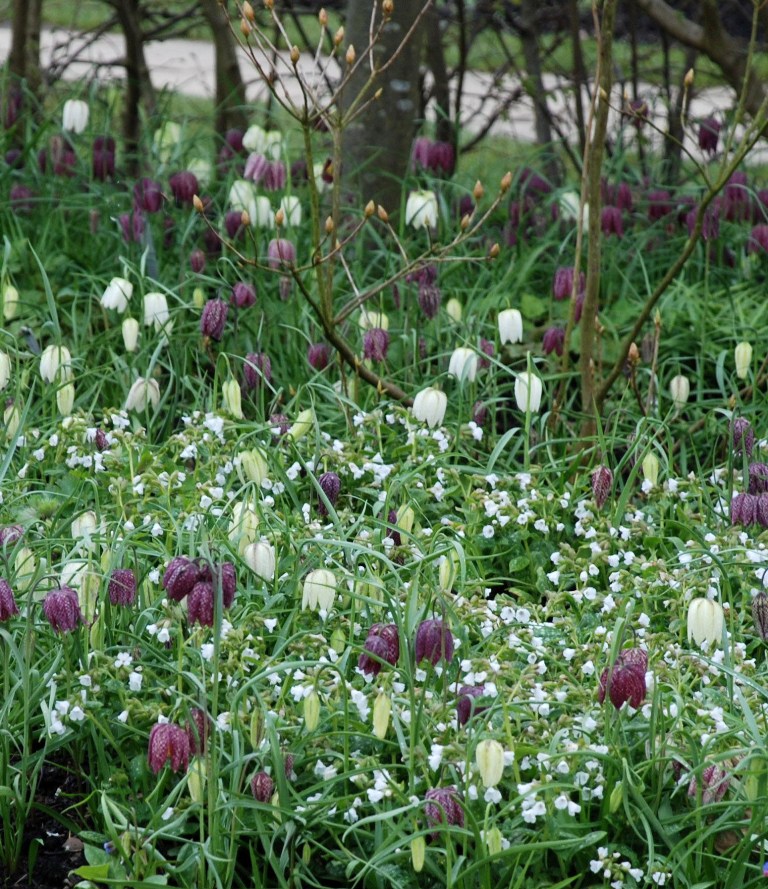 As well as planting them in your flower beds, you may also like to grow some bulbs in pots or even naturalise them in drifts in your lawn.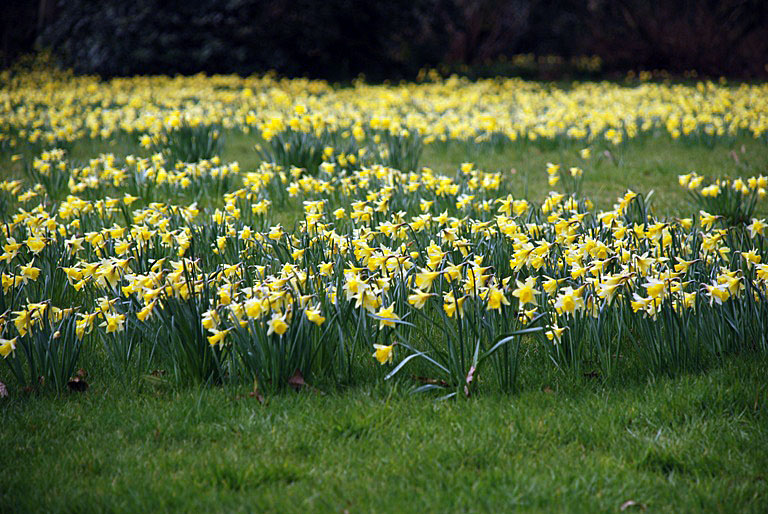 A little note about snowdrops, which can either be planted now or in the spring when they can be brought "in the green" i.e. they still have their leaves.  Either way is fine, although planting them in the spring normally means that they will be easier to establish.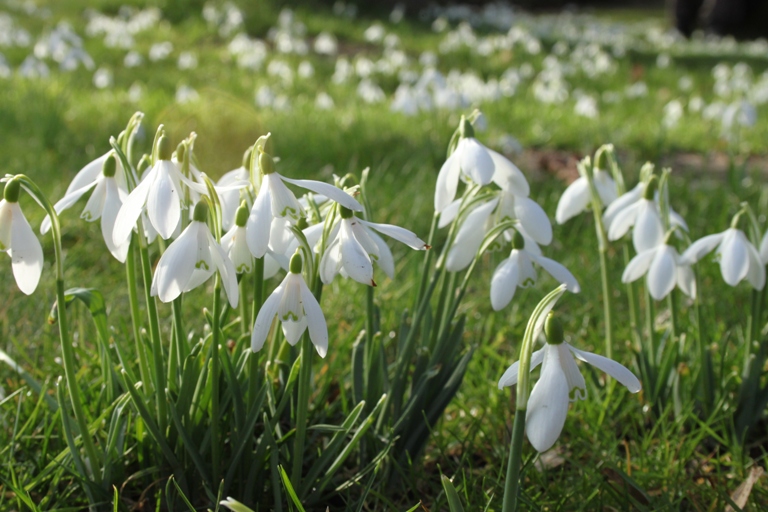 It can sometimes be tricky when you're planting bulbs to make them look as if they have magically appeared.  If you plant them at regular intervals it will always feel a bit contrived.  When you're planning where they should go, think about how they might look if they were growing in the wild.  So, perhaps think about planting in groups under trees for example.
When you have decided where you wish them to go, take a handful of the bulbs and casually throw or drop them from a height and plant them where they land.  If some are a bit close together it doesn't matter, once they appear in the spring it will feel as though they have arrived there as if my magic.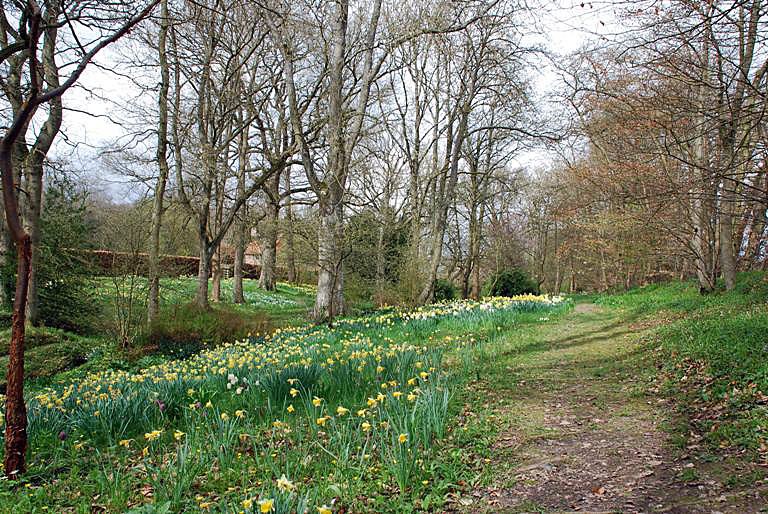 So where to buy your bulbs?  Well, either pop along to your local garden centre or you can order them online from suppliers, such as Sarah Raven and Crocus.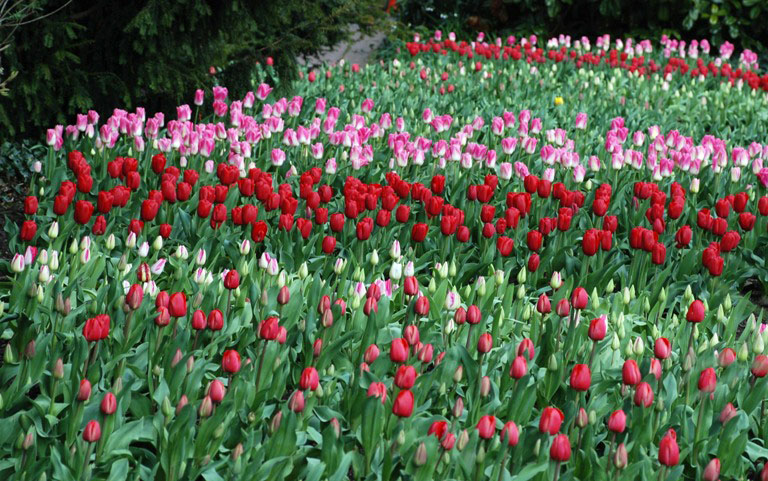 A great way to get a succession of colour throughout the spring from one pot is to plant bulbs in layers…here's an example: How to make a bulb Lasagne by Sarah Raven 
And if you're short of time, don't worry, the other alternative is to buy pots of grown bulbs in the spring which you can add to your garden or brighten up your home.
(Photos: Lisa Cox and Rona Wheeldon)
4 Responses to "Garden Flowers: Now is the time to plant your spring-flowering bulbs"