Garden Flowers: Spectacular Hydrangea arborescens 'Annabelle'
0
Written by Lisa on 12th Aug 2013 in
Garden Flowers
,
Plants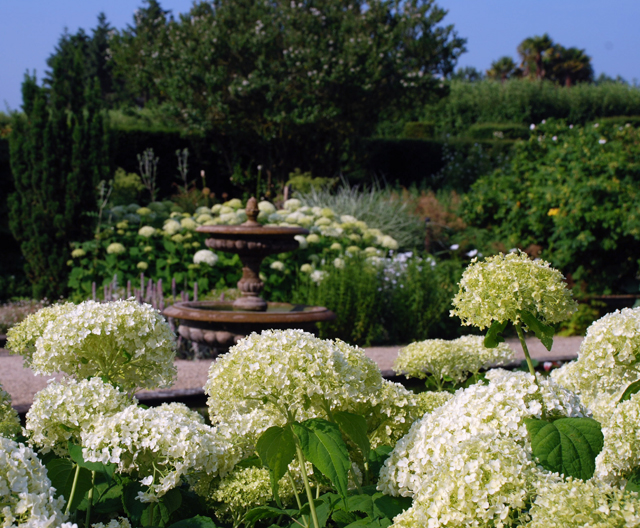 This month's Garden Flowers post, which I write with Rona Wheeldon of Flowerona, features Hydrangea arborescens 'Annabelle'.
We've featured hydrangeas before, but feel that 'Annabelle' deserves a special mention, as it really is spectacular!
Hydrangea arborescens 'Annabelle' has wonderful creamy-white flower heads which first appear in mid-summer.  And when the plant is at full maturity, they can be as large as dinner plates, i.e. 20-25cm across.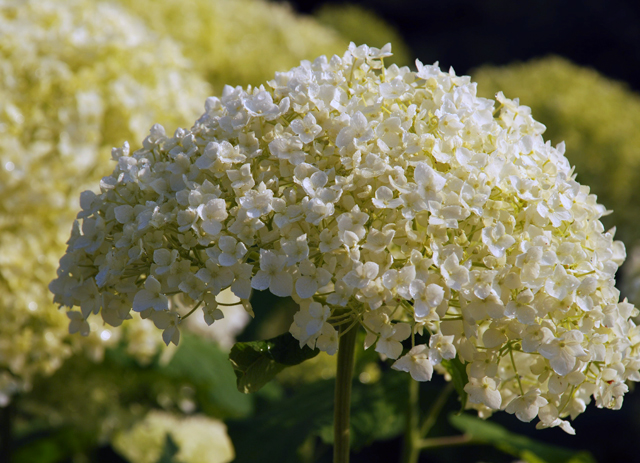 As the blooms gradually fade they leave behind papery-brown seed heads, which last throughout the winter and look fabulous with the frost on them…especially if they're planted with other structural evergreen shrubs, such as topiarised box (Buxus sempervirens).
Make sure that you cut off the seed heads in late winter or early spring and then you'll be rewarded with a new flush of flowers the following summer.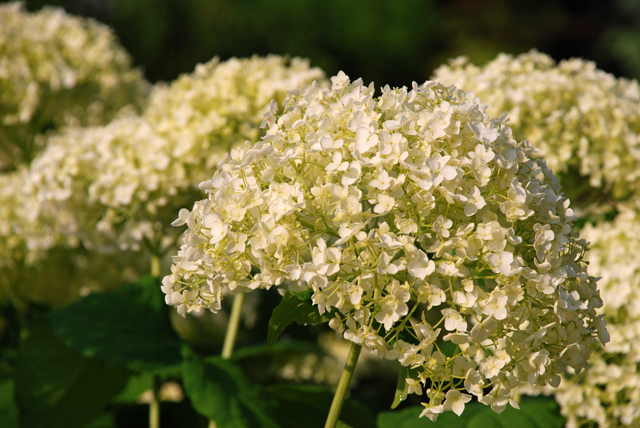 'Annabelle' is a bushy deciduous shrub which grows up to 2.5m high and wide.  It prefers moist but well-drained and humus-rich soil.  And it grows best in full sun or partial shade, ideally in a sheltered position.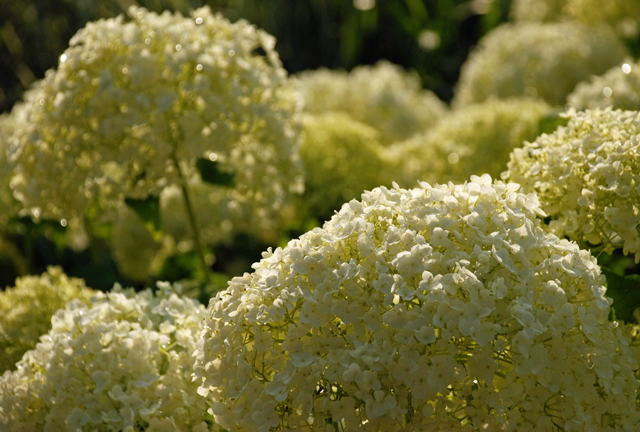 When we visited Loseley Park together  last month, the 'Annabelle' in The White Garden  looked amazing.   It's used there as a structural plant, and your eye naturally moves from one specimen to the next.  Positioned on each corner of the rectangular pond, it creates a rhythm to the planting, leading you subtly through the garden from one side to the other.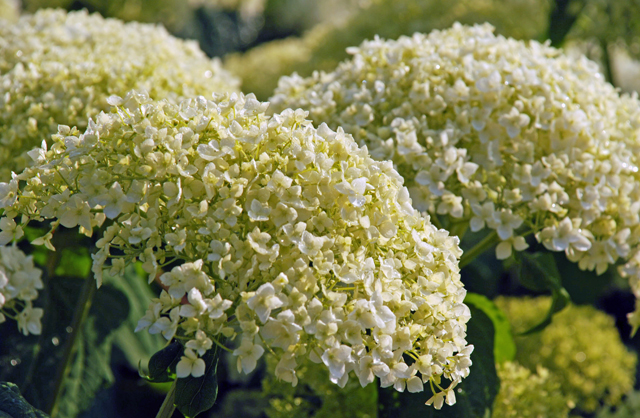 If you would like to create some impact in your garden, Hydrangea arborescens 'Annabelle' will not disappoint.  And you'll also find this plant available as a cut flower!

(words and images: Lisa Cox)