Garden Flowers: The dainty Snake's Head Fritillary…
2
Written by Lisa on 8th Apr 2013 in
Garden Flowers
,
Plants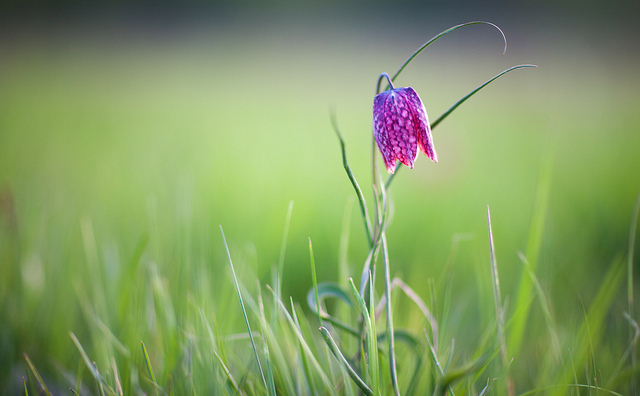 I hope you had a great weekend…
This month's Garden Flowers post, which I write with Rona Wheeldon of Flowerona, features the snake's head fritillary. Originally a native wild flower, it's now been domesticated for garden use as it's so beautiful.
Snake's head fritillaries have nodding, bell-shaped blooms which appear on their slender stems in April and May. The delicate petals are either white or a chequerboard pattern in shades of purple.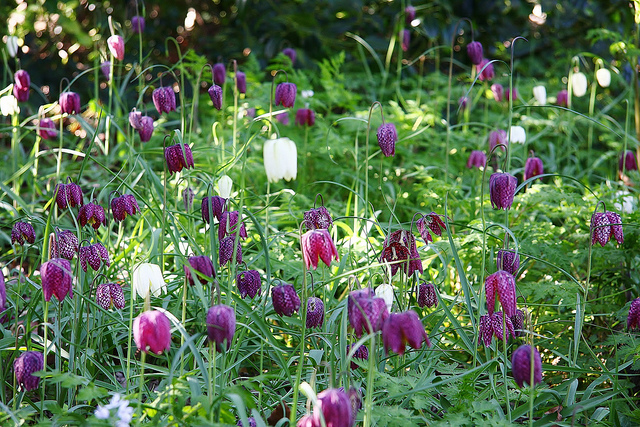 Fritillaria meleagris is its Latin name. It's derived from the Latin word 'fritillus', meaning dice box, which possibly refers to the checked pattern on the flowers.
If you'd like to grow these hardy perennial bulbs in your garden, you need to plant them four times their own depth (approx. 12cm) from September to November. Be careful when handling the bulbs though as they're quite fragile.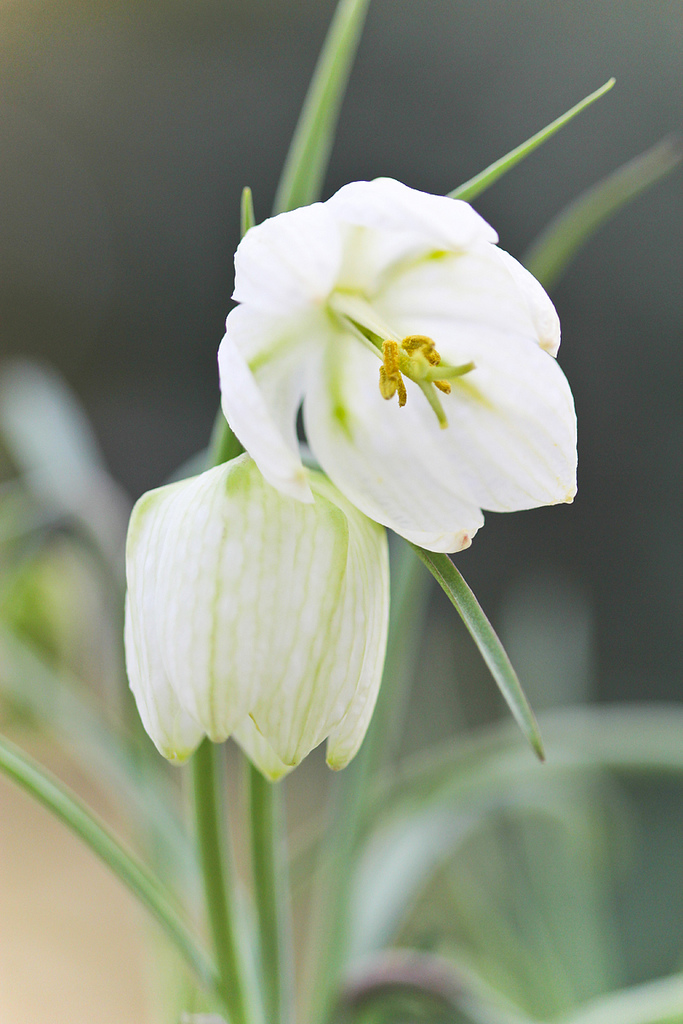 Snake's head fritillaries like fertile, well-drained soil and full sun or partial shade.
In particular, they love the shade of woodland conditions and look wonderful planted in drifts naturalised in grass in an orchard or wild flower meadow.
To create natural-looking drifts, simply throw a handful gently over the planting area and then plant them where they land.
Alternatively, you could grow them under shrubs in a border or in pots.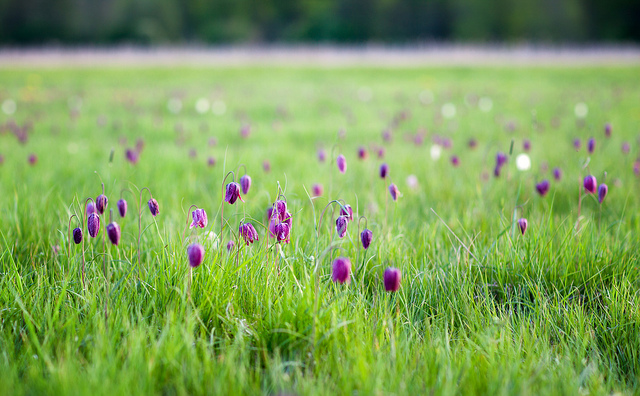 If you live near Wiltshire, you may like to visit North Meadow in Cricklade where there is a meadow which supports Britain's largest population of snake's head fritillaries.
(Images : Flickr – ulfbodin/chodhound/jessandinca/ulfbodin)
Original content source: Garden Flowers: The dainty Snake's Head Fritillary…
2 Responses to "Garden Flowers: The dainty Snake's Head Fritillary…"