Part four of my RHS Chelsea Flower 2013 coverage features some more of the main show gardens, starting with Jo Thompson's garden for The Food and Environment Research Agency (FERA).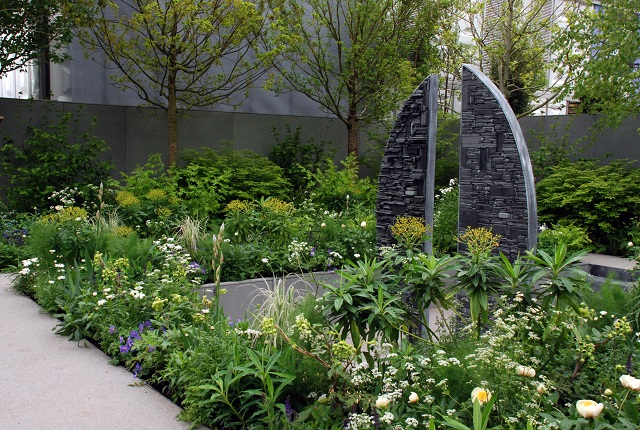 This garden was inspired by the plants, trees and wildlife that are under threat from pests, diseases and invasive non-native species which have had an impact of our gardens, woodlands and countryside.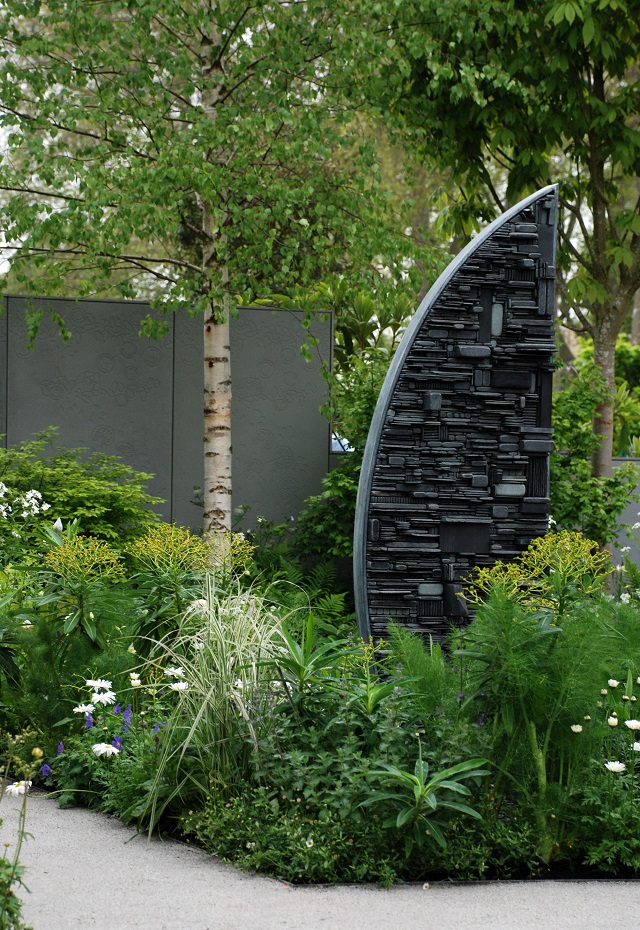 Chris Beardshaw's garden for Arthritis Research UK was stunning and the planting was just gorgeous.  I also loved the sculpture, especially the piece you see in the picture below.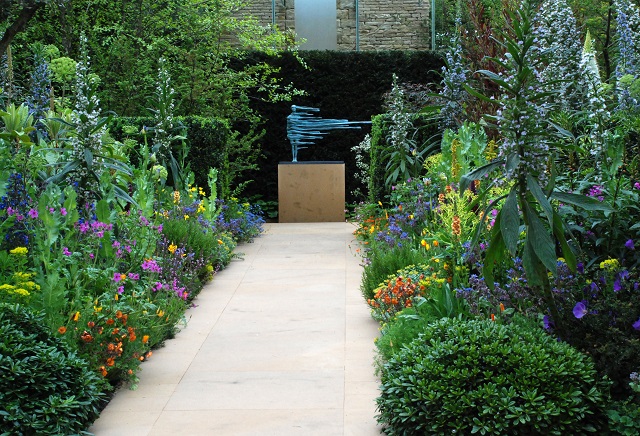 This garden reflected the personal journey and emotions of someone with arthritis, from confusion and lack of understanding following diagnosis, to a point where they are informed about the disease and are able to manage their pain.
Kate Gould's Gold Medal winning garden The Wasteland, represented a garden that had been created on a former industrial ground.  Some of the waste from the site's industrial past was re-used in the garden.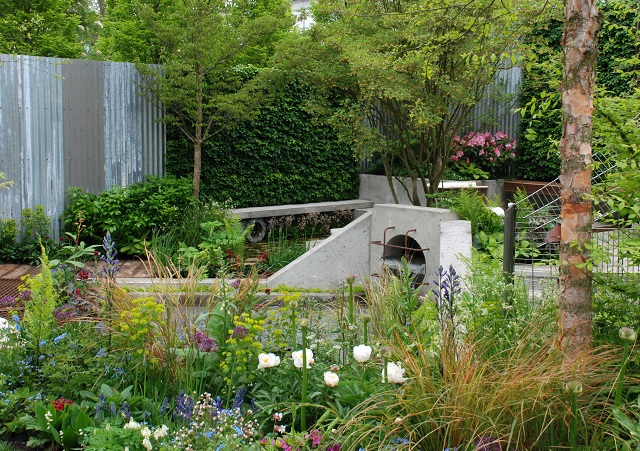 I loved the innovative use of the bath as a seat and the sprung bed frame as an open screen.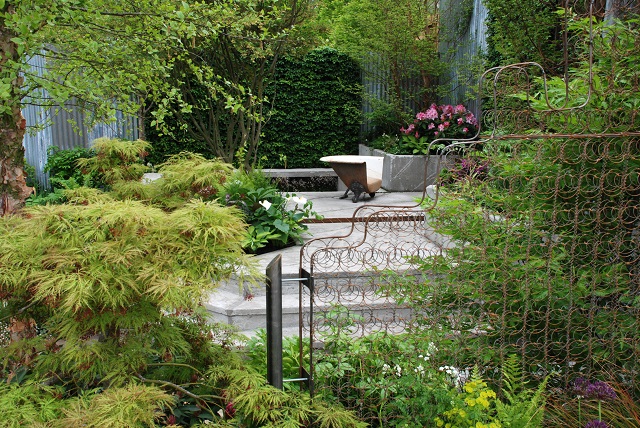 The last main show garden I'm going to feature is the The Stoke on Trent's Story of Transformation.
This garden was created to tell the story of Stoke on Trent's transformation from it's industrial past to it's present incarnation as a modern and vibrant city.
I loved the colour palette of the planting – rich oranges, reds and purples.  And the living wall was absolutely stunning…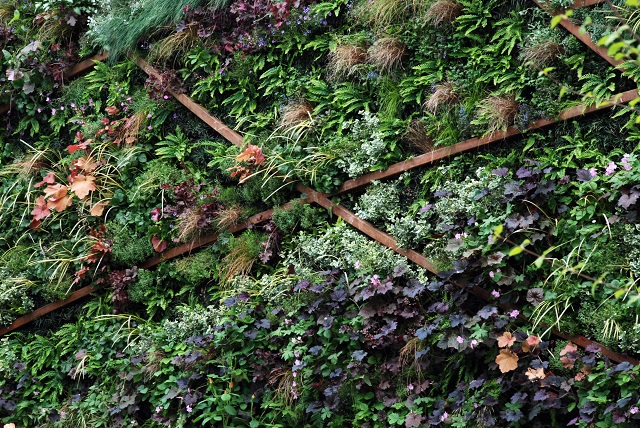 (Images: Lisa Cox)