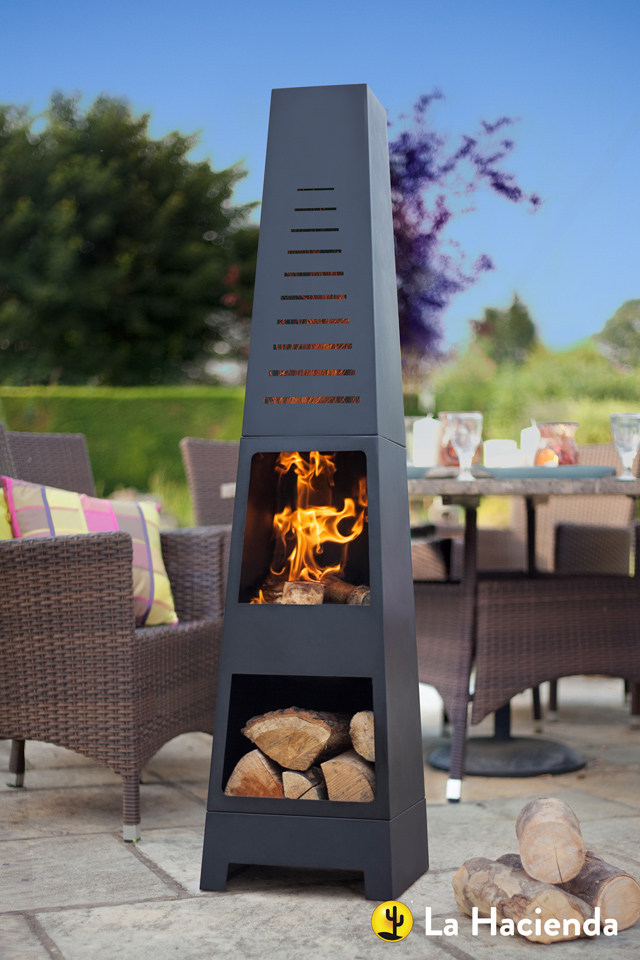 I've recently been introduced to La Hacienda who specialise in stylish and affordable garden accessories. Not all of us have pots of money to spend on our gardens but that doesn't mean we have to compromise of style.
These contemporary  and traditional chimineas are great for adding a bit of atmosphere and warmth to a terrace.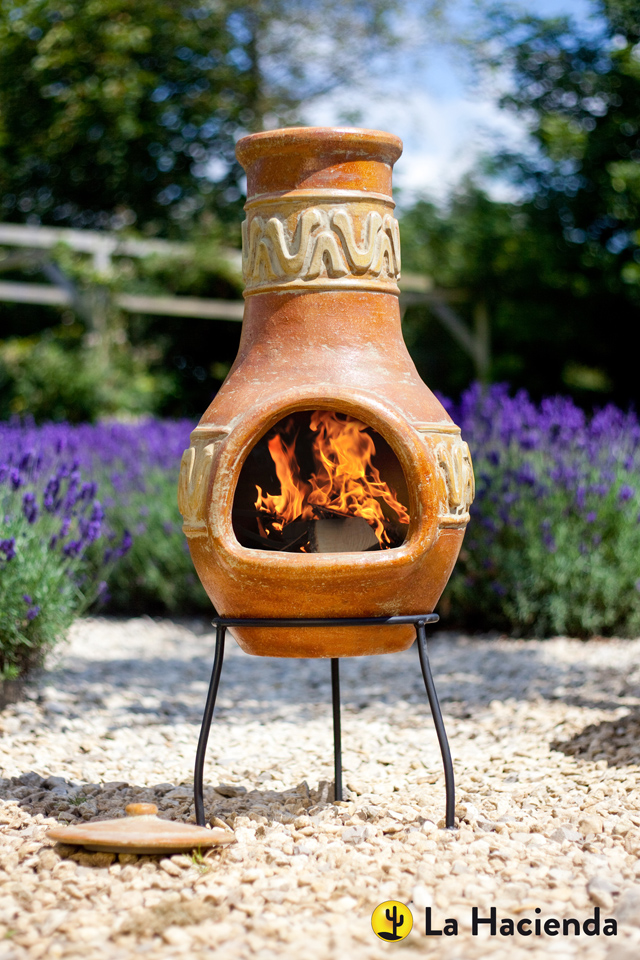 Fire pits and chimineas have become popular over the past few years and in the UK, where warm summer evenings are far from guaranteed, we sometimes need an extra reason to stay outside.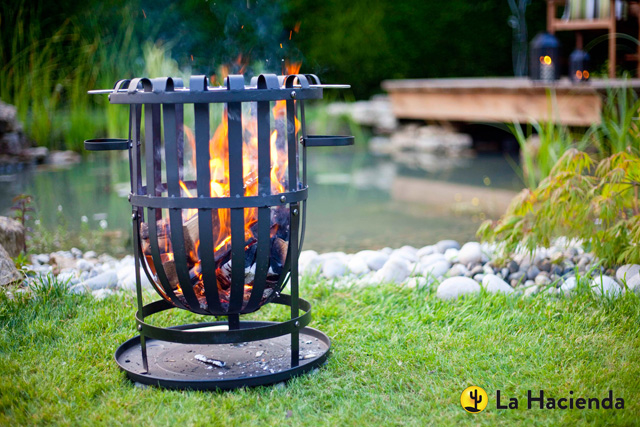 They also offer a range of fire pits and fire baskets, some of which have a grill attachments to double up as a BBQ.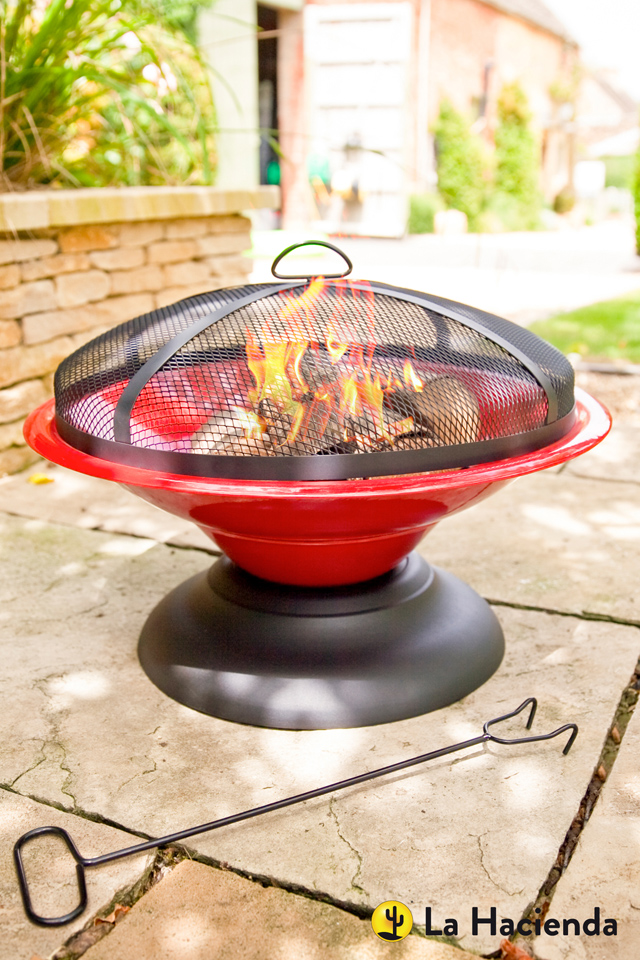 And in the same way as you'd want to add accessories to the inside of your home, why not bring some additional character to your terrace outside.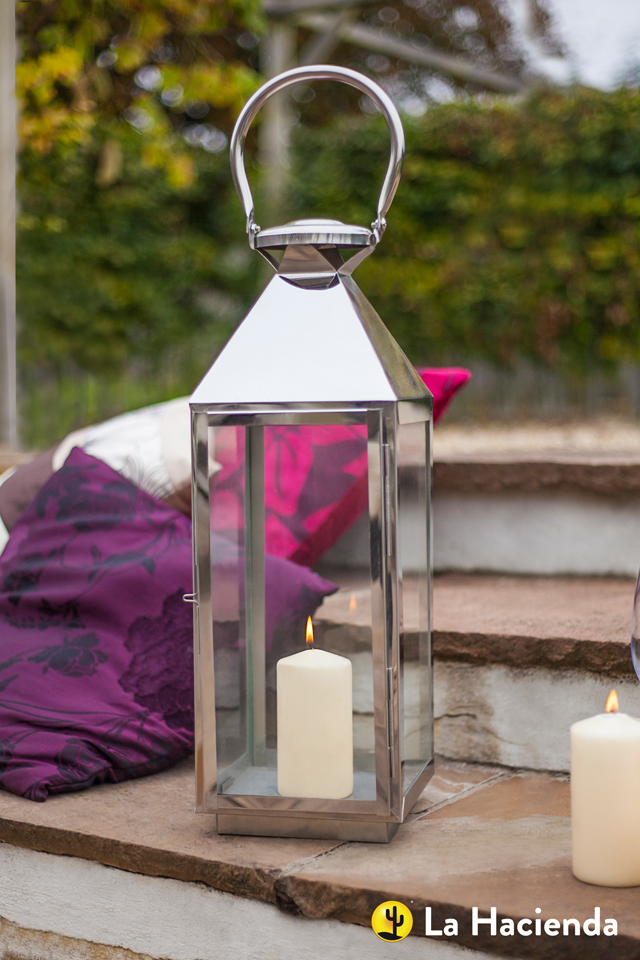 Lanterns and candles will bring a warm glow and really help to bring some atmosphere in the evening.  If you have an issue with insects you can use citronella candles to help keep them away.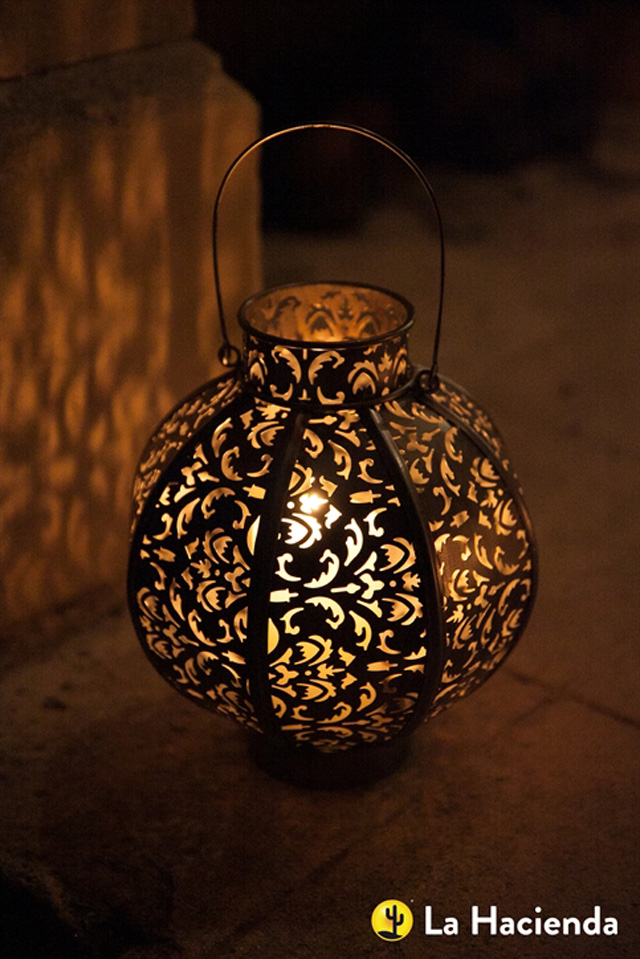 La Hacienda products are sold through many large retailers and garden centres and there's a handy tool on their website to find your nearest stockist.
(Images: La Hacienda www.lahacienda.co.uk)