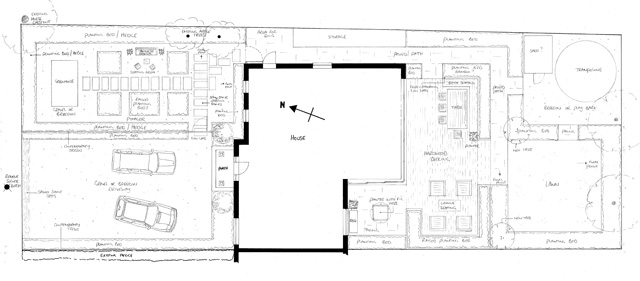 I have recently been working with a family in West Horsley to help them create a design for their garden that they'll be able to implement themselves.
Mario and Jemma are about to embark on an extensive house building project so they were keen to get plans for the garden in place before work commences.  That way they can phase the project in the most logical and cost effective way.
Mario and Jemma have quite different personal styles which made the design process both interesting and challenging.  Mario is a high end bathroom designer and his personal style certainly reflects his profession.  He prefers clean lines and contemporary finishes with minimal planting and strong design features.
Jemma, on the other hand,  feels much more comfortable with cottage planting and, as she loves to cook, is keen to have a productive kitchen garden where they can grown food and flowers, but that also provides a seating area.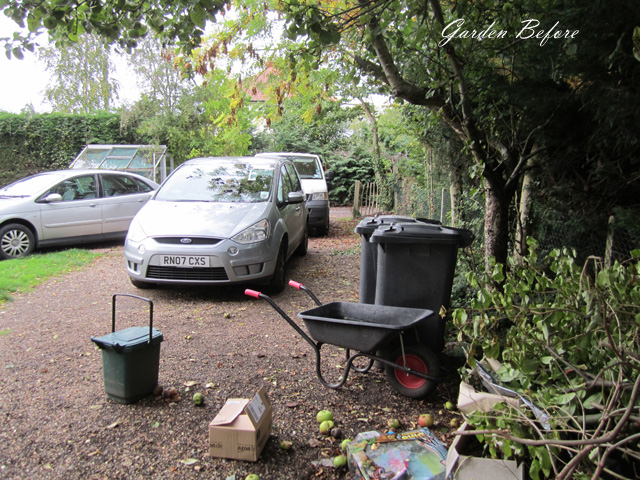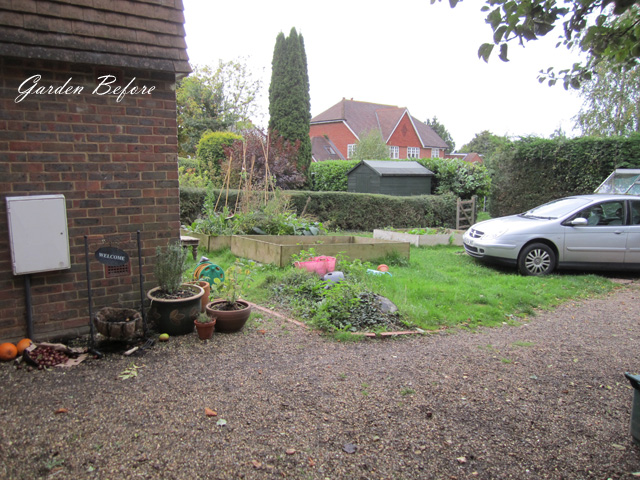 The front, as you can see, is quite large and will remain so even when the house building project has finished.  They want to accommodate two cars side by side with additional space for 2 more cars if possible.  They also want to use some of the space at the front for their kitchen garden.  This space will appeal to Jemma's personal style, an informal space laid out in a neat and tidy way that will please them both.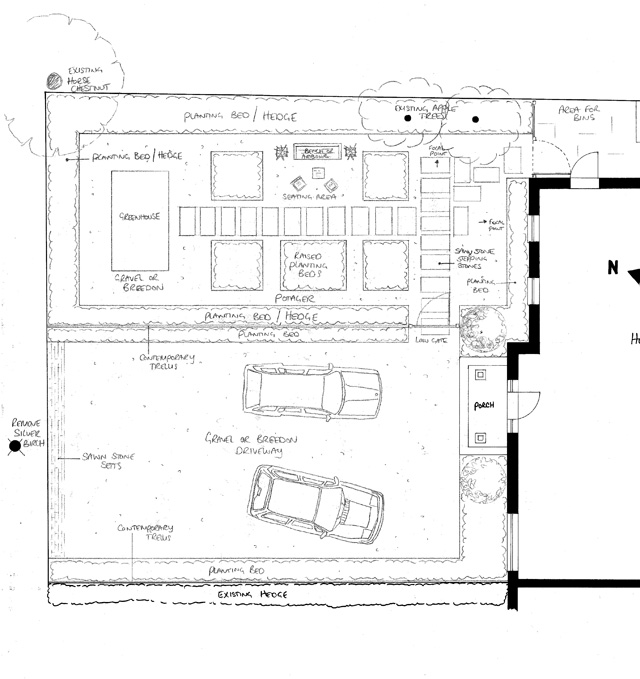 As the front door is being moved more centrally to the house, it made sense for the driveway to be on the other side of the garden.  This will help to link this area with the back garden and also make it more practical in terms of sun hours and proximity to the kitchen.
It's so important that the functional areas are kept separately otherwise they'll feel as though they're sitting in a car park!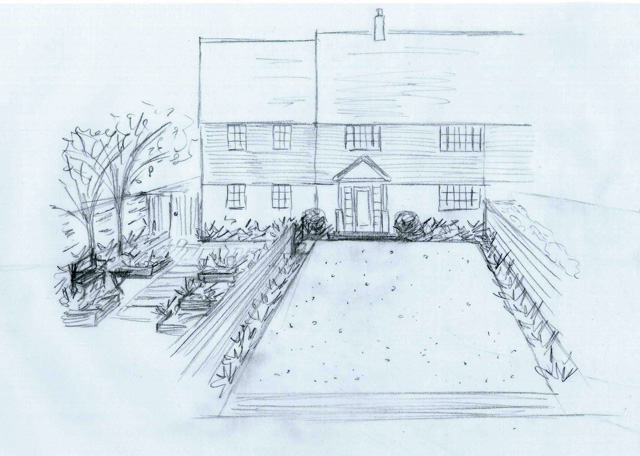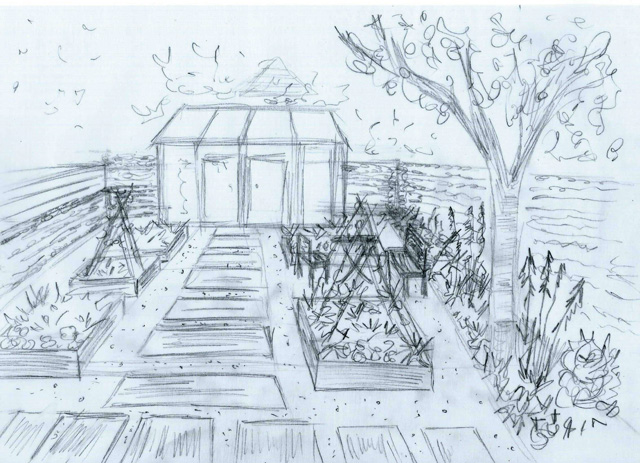 The house building project will have more impact at the back as it will be extended to the side and out into the back garden.  At the moment the space is cluttered with sheds and play equipment and it needs to feel more structured.  Mario has already started clearing some of the boundary planting which is eating up a huge amount of space.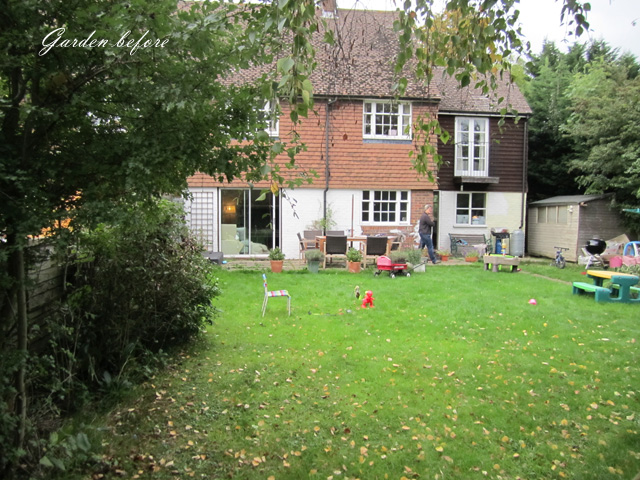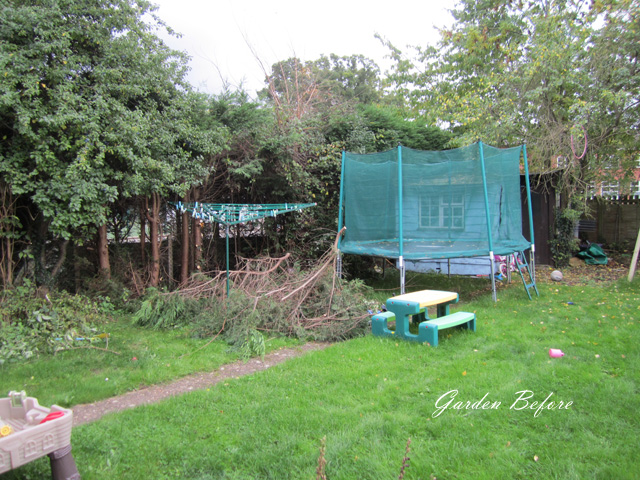 The new garden will have a more contemporary feel to it.  This is particularly important because the interior finish to the new kitchen and dining room will be clean and elegant.  The large decked area wraps around the house, providing a lounge seating area with raised beds and a dining area with built-in seating.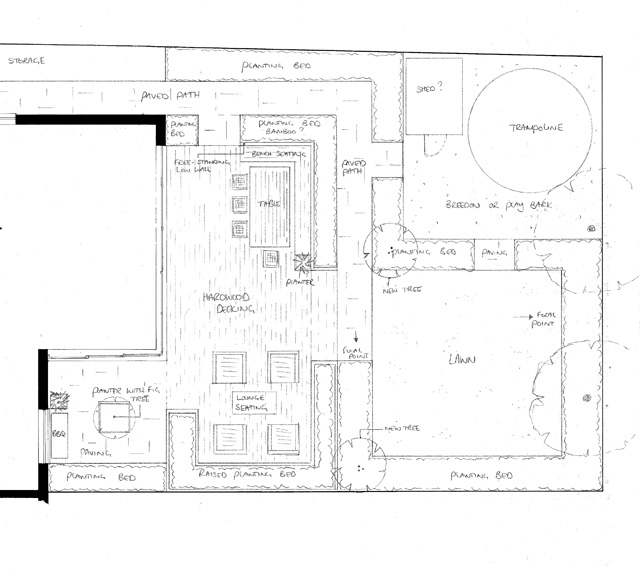 As you step out into the garden, there will be a small lawn area and separate space for the trampoline and other garden play equipment.  Built-in storage along the side of the house and garden will negate to need for numerous storage sheds although there will be space for a small unit in the play area.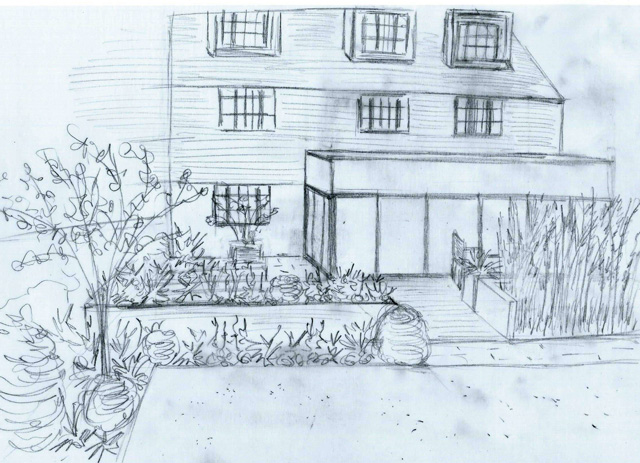 Mario will be building much of the garden himself and now that they have a vision of their future garden, he'll be able to phase this as appropriate.  I can't wait to see the finished garden but I'll have to be patient for a while because the house building project is certainly the first thing on the agenda!
(Mario's bathroom design company is based in Hinchley Wood and is called The Bathroom Gallery)