I ran my first workshop at The Decor Cafe yesterday which was lots of fun.  It's always great to meet people who are passionate enough about their gardens to want to create it themselves.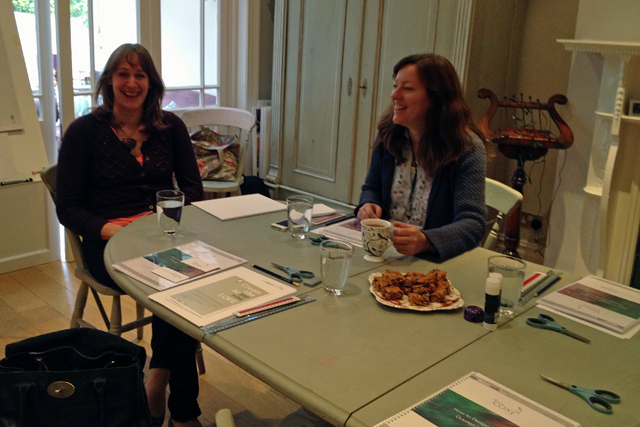 We started with coffee and homemade muesli bars which set up the day very well and we then walked through how to take a design brief which is one of the most important parts of the design process.
We went through a list of questions to ask and we also talked about creating mood boards as this really helps to give a clear picture the look and feel your garden should have.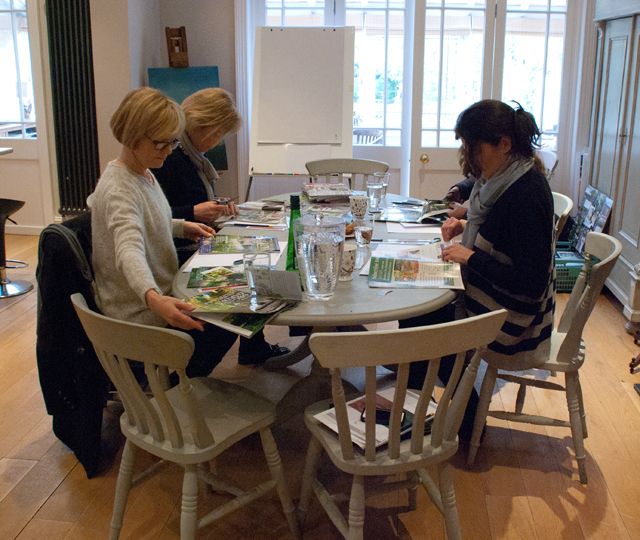 We spent some time doing this together – it's a very therapeutic thing to do too – takes you back to your crafty days at school!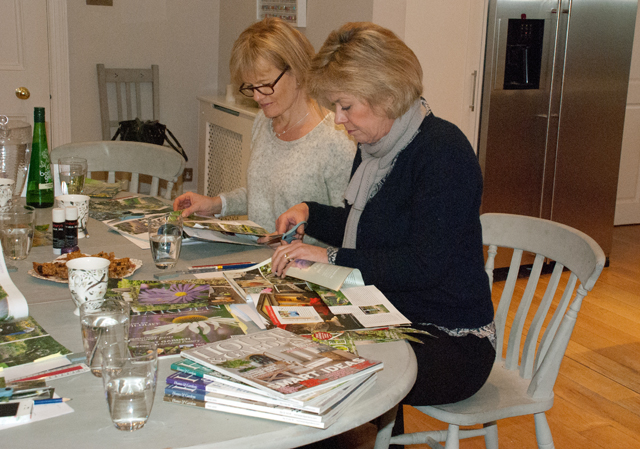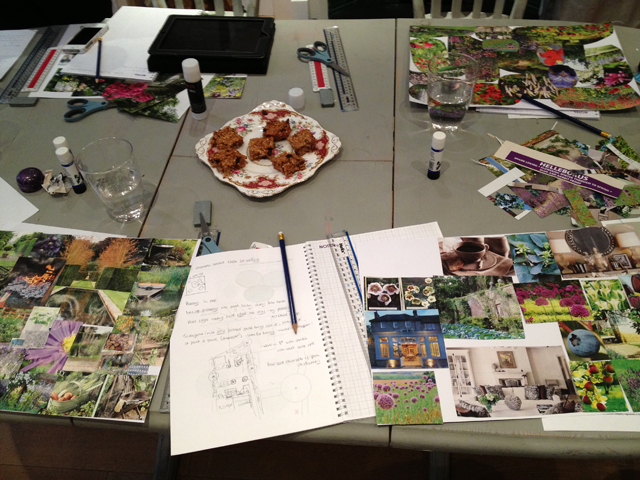 We then walked through the basic design principles. how to get started and how to apply these to a blank sheet of paper.  I find the easiest way to demonstrate this thought process is to work through a basic design together.  That way it's easier to see how the layers build up and also makes the session a bit more interactive.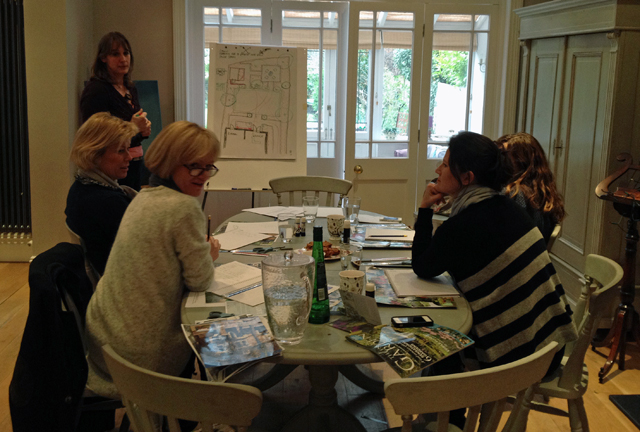 After a fabulous lunch, very kindly prepared by Debbie Blott, founder of The Decor Cafe, we set to work at designing one of my previous projects.  I handed out a short design brief, copy of the survey and photographs of the site.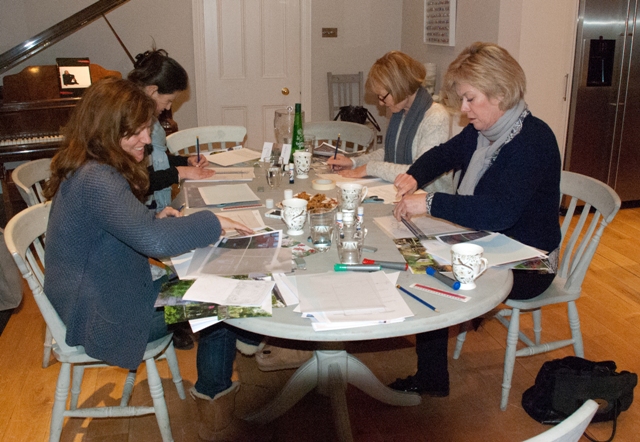 We then critiqued each person's design together, talking through what worked and what didn't.  This is such a powerful part of the learning process and it's always really interesting to see how different people approach the design of the same space.
At the end of the day I walked through my version of the design, the thought process behind it and I also showed some photographs of the finished garden.
We had great feedback from everyone who attended and I'm looking forward to our follow-up session in a couple of weeks time.  This will give people chance to apply the skills they've learned to their own garden and bring the design back with them to review with me.
Our next workshop is scheduled to take place on 14th March.  For further details and to book your place, please go to The Decor Cafe website.