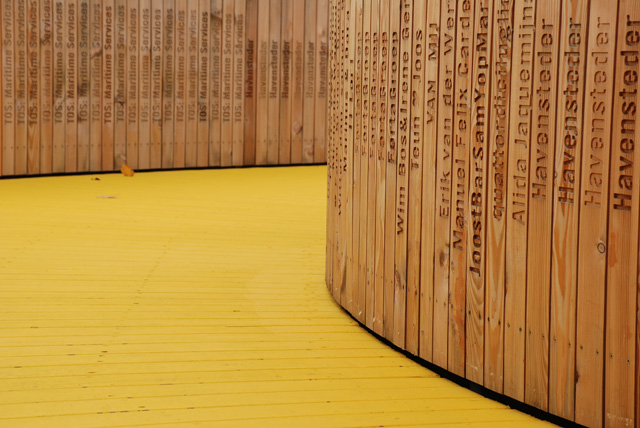 This is the last blog post about my trip to The Netherlands last week and today I'm going to share some of the images I took in Rotterdam where we spent most of day two.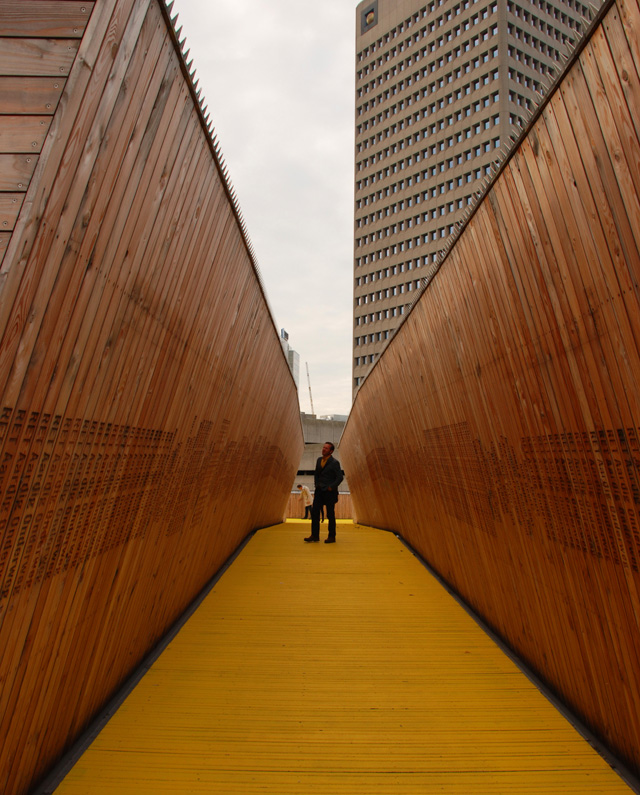 Rather strangely I really liked the yellow timber floor of the Citizen's Crowd Fund wooden walkway which had been designed and installed to enable people to get to various parts of the City without crossing a road.  I think perhaps the yellow works here because the timber is fresh and hasn't yet silvered so I wonder if I'll feel the same about it in a few years time.
As this was a community project, each plank of wood was donated and the engraving you see here relates to the person who donated it – most were just names, but some had used the opportunity to do a bit of business promotion!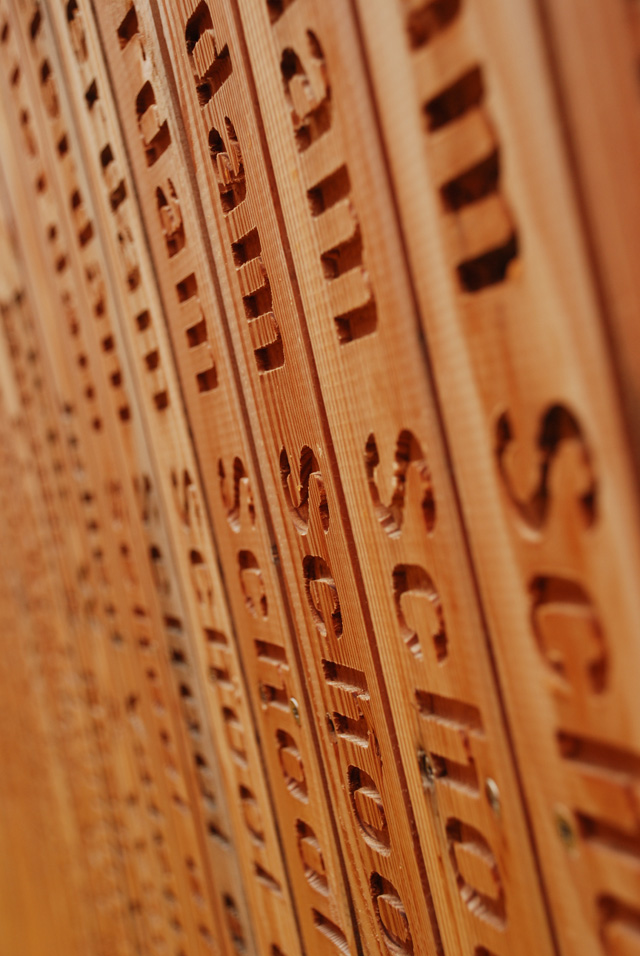 We actually started the day at Benthum Square a "water square" which has been designed to manage the surface water when there is a significant amount of rain in a short space of time.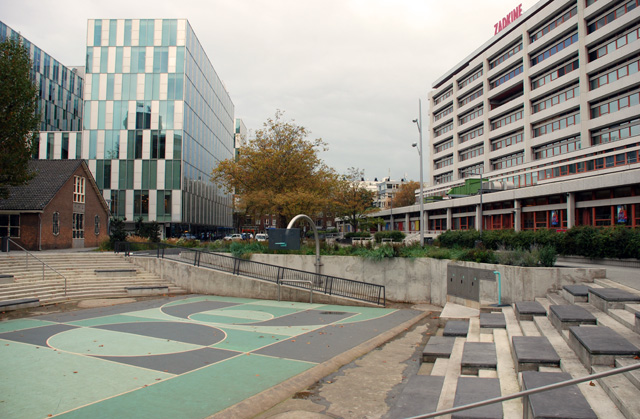 It didn't really do anything for me from an aesthetic point of view, but I did think it was a really interesting idea for cities where they have issues with surface water.  Basically it's designed to fill up when it rains hard and fast so that, in effect, it becomes a deep pool of water.  A network of cleverly engineered pumps then slowly takes the water into the sewerage system so that it doesn't overflow and cause issues.
In Rotterdam they've also been looking at ways to reduce surface water run off and we visited a couple of roof gardens which have been designed to capture and use water in an attempt to take away the strain on the city's drainage systems.
DakAkker, the roof garden below, was set up as an experiment in 2012 and is now the largest harvestable roof garden in the world.  Again, it's not the most aesthetically pleasing space (although might have helped if we were there in the summer), but it was still interesting to learn about the thought behind its construction and use.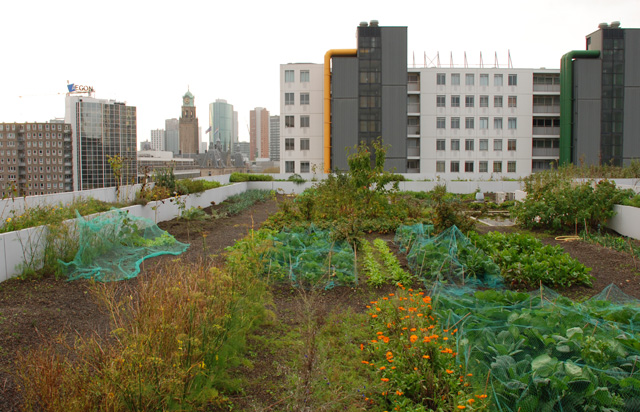 This roof garden is now an educational space and a venue for pop-up events including a Cafe where they cook and sell produce from the garden.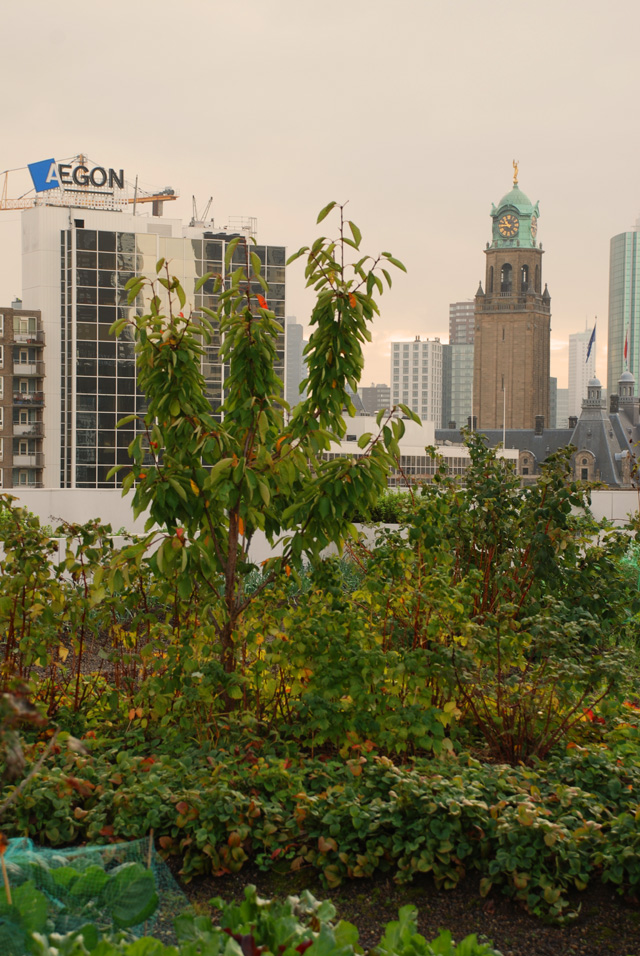 This slightly random picture is of the concrete air vent on top of the roof – I liked the circular layers…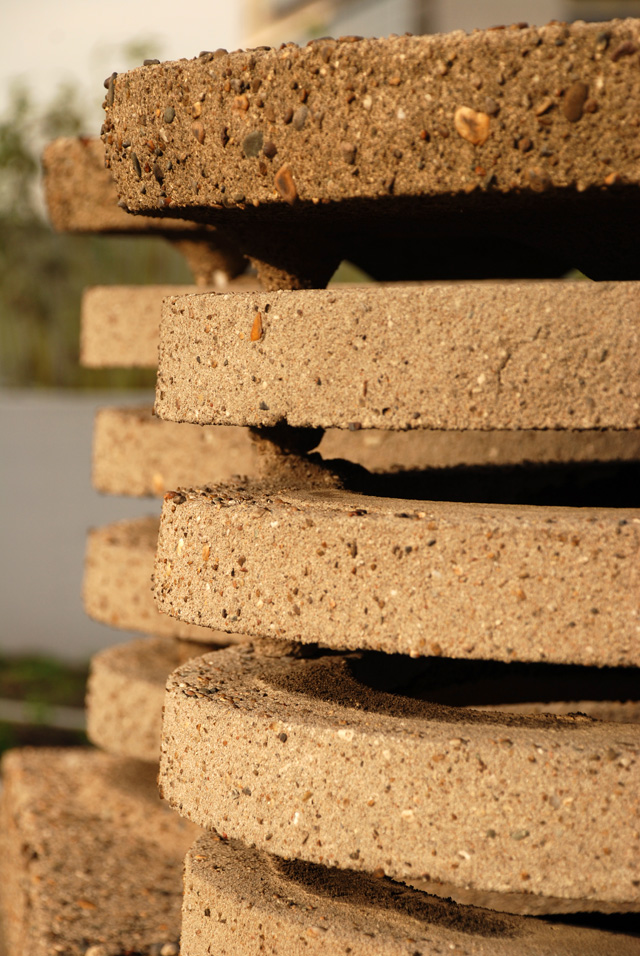 The next roof garden, DakPark, was 8 hectares and the largest in Holland.  It was designed as part of a new private commercial development where they wanted to create a space for the public to use.  There were quite a few hoops to jump through to get the idea through planning, but they've ended up with a large park which would have otherwise been more concrete.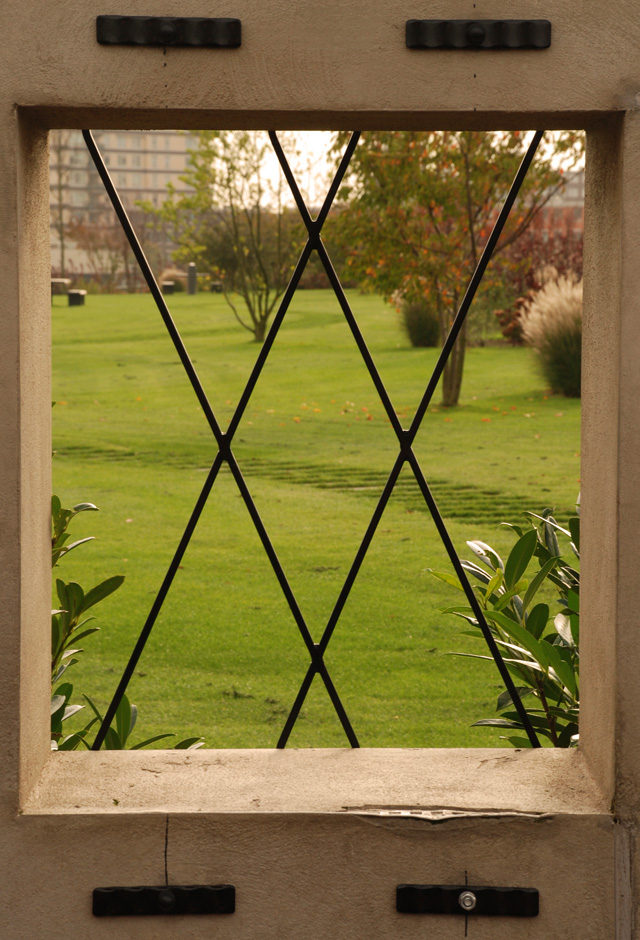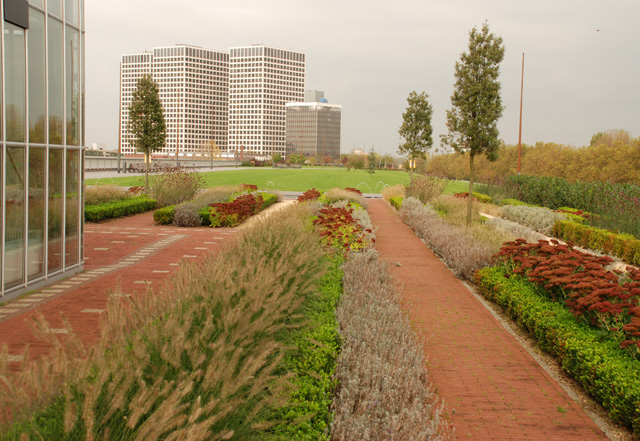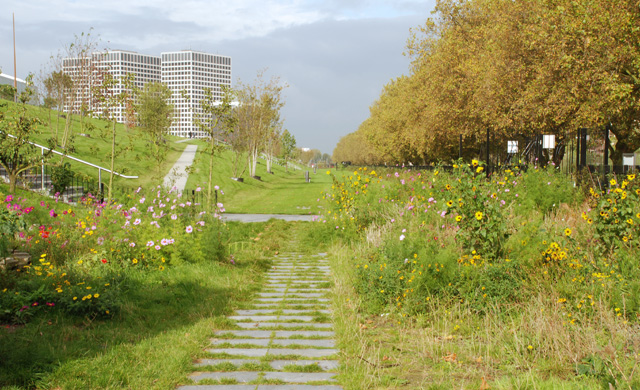 The water feature was interesting as each of the steps were were designed in a way that made the water pause at each step – hard to describe!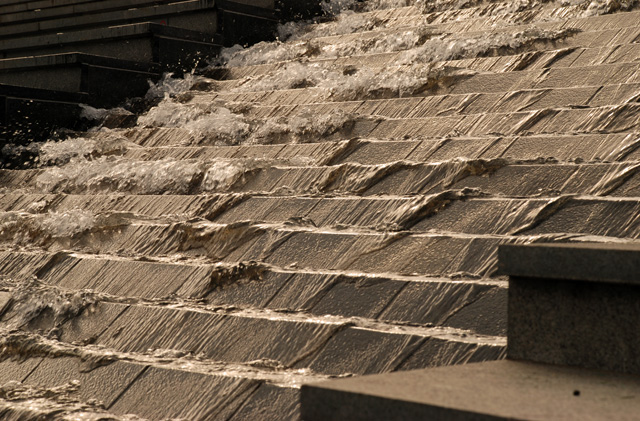 And the last visit of the day was to Euromast Park, a park along the river Maas which is well known because of the Piet Oudolf borders.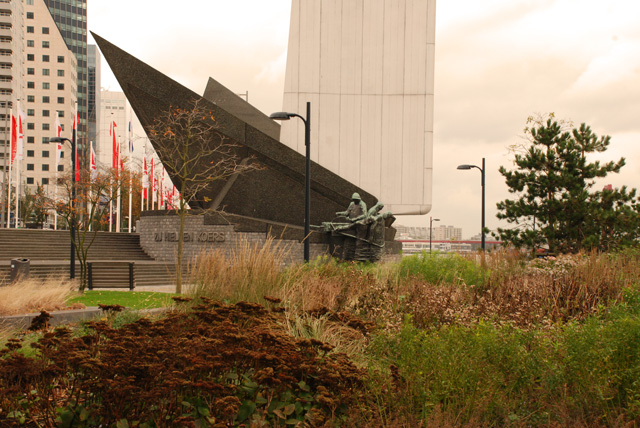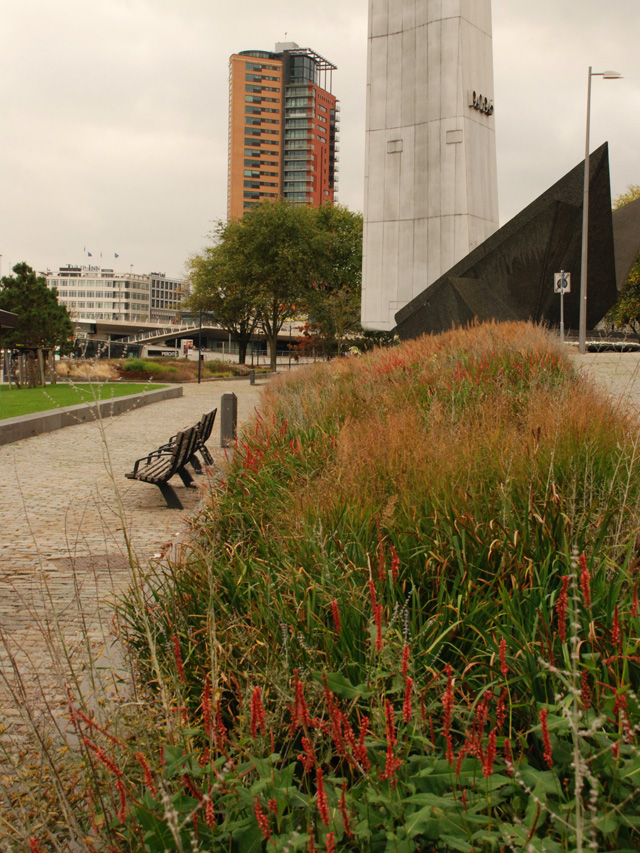 So that's it from our Landscaping Mission to The Netherlands.  It was an inspiring and interesting trip and so great to meet some new and interesting UK designers too…
(Images: Lisa Cox