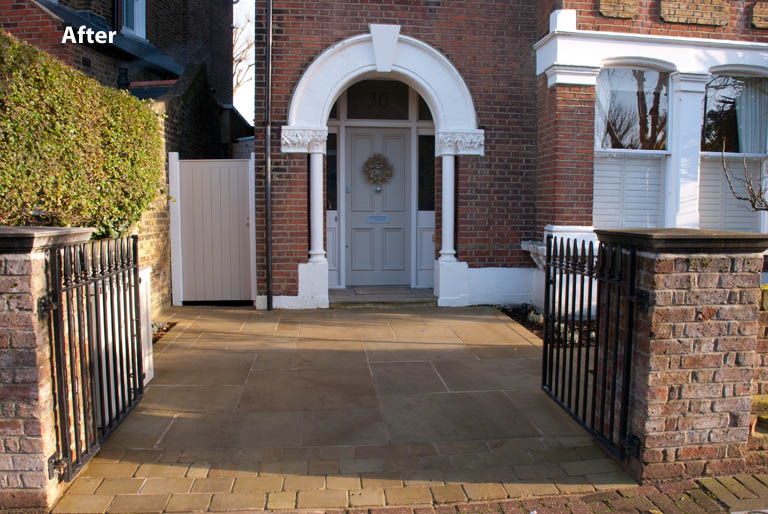 The front garden of my Wandsworth project has been finished for a couple of weeks, but as it was so dark by the time I'd finished the planting, I wasn't able to take any photographs.
Last week I popped back to plant the bare root roses so I was able to take some pictures, just a shame that the sun was very low, but I wanted to share them with you anyway…
It really has transformed the front of the house and I think the sawn York stone looks absolutely wonderful.  Here's a reminder of how it looked before…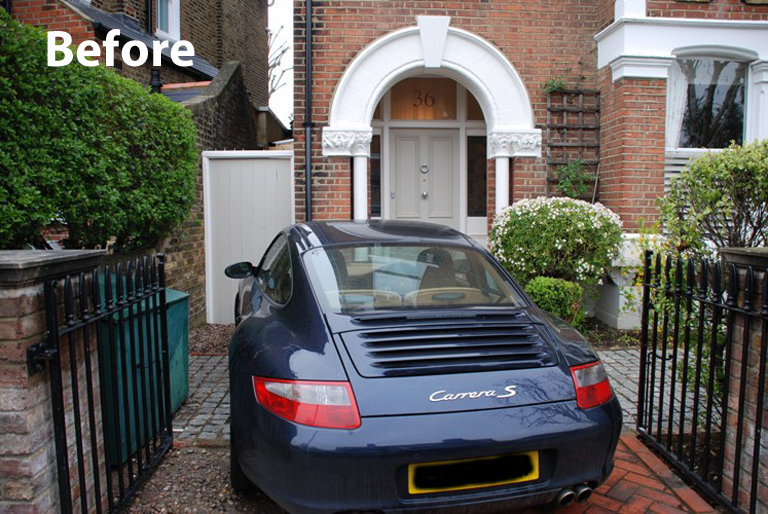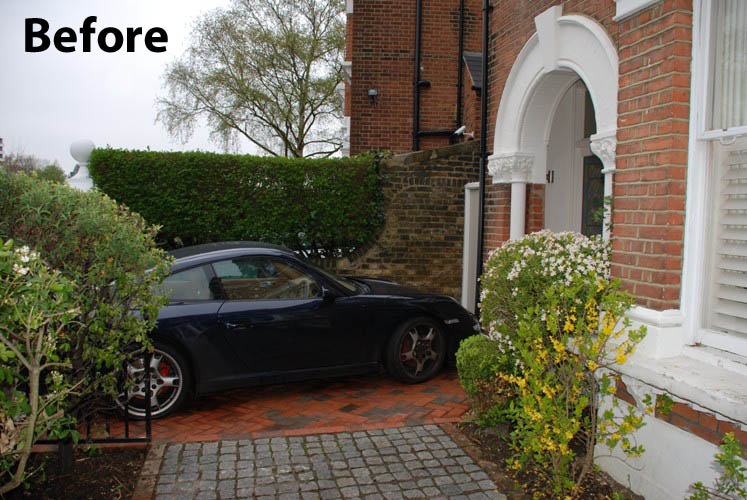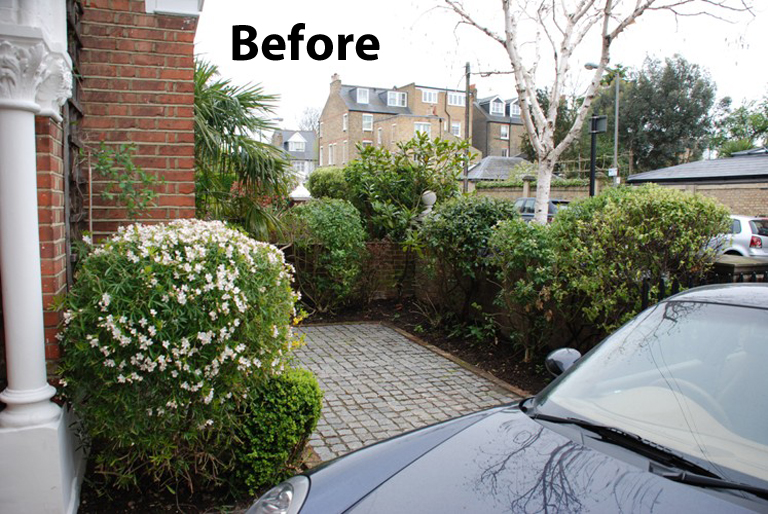 The paving was all a bit disjointed, with lots of different materials including granite sets, red brick and pebbles and the planting was really in need of a revamp.
You may remember my earlier blog post about this garden but I thought you might like to see the sketches I put together at the initial design stage.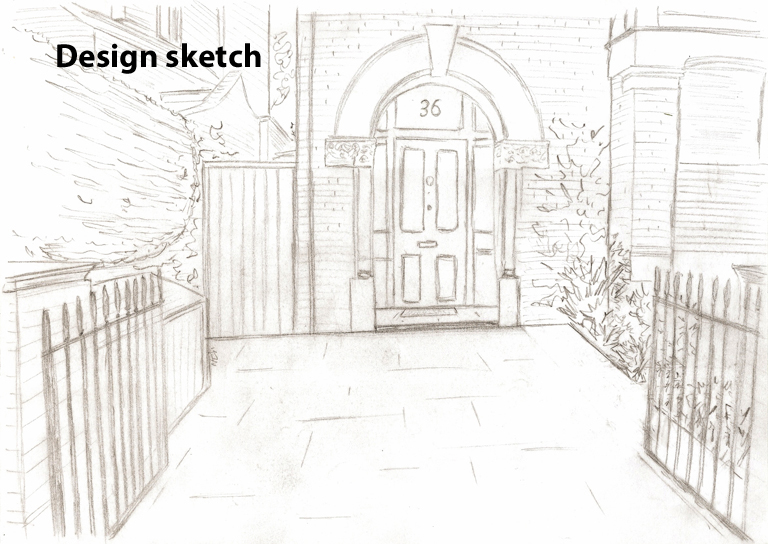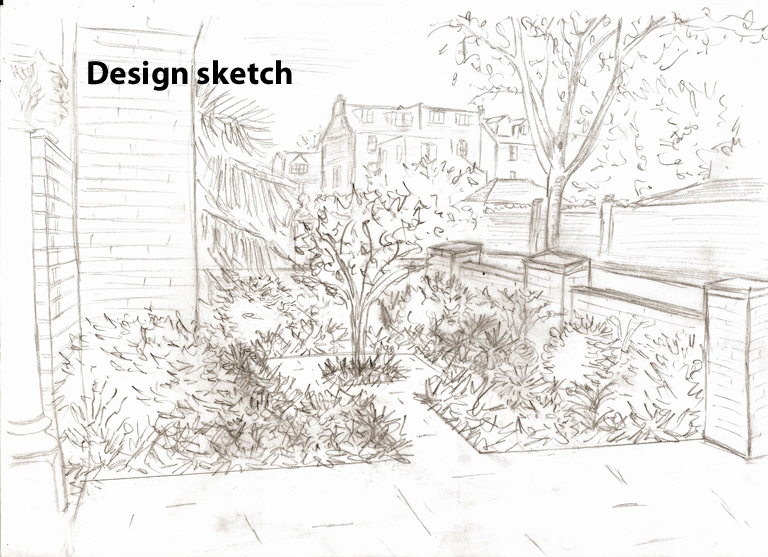 The idea behind the design was to make the driveway a little wider so that when the car is parked it's still possible to get to the front door easily.  We also wanted to make the overall look and feel of the garden feel in keeping with the gorgeous house.
So, here are a couple more pictures of the finished garden.  I am really pleased with the finished result and I can't wait to see how it looks when the planting has had time to fill out a bit.