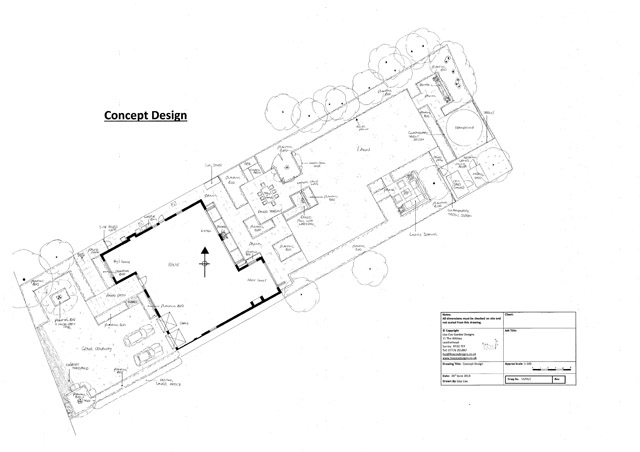 I have recently been working with a client in Ashtead who is about to embark on a house renovation project.  They recognised that they also require a plan for the garden as the existing terrace has to be lifted to accommodate the new extension.
Often the garden gets forgotten until after the builders have left and there aren't any funds left to create even a basic terrace area so it's great when I'm enlisted to help from the very start.  This often saves time and cash as there are elements that can be combined such as clearing the site for example.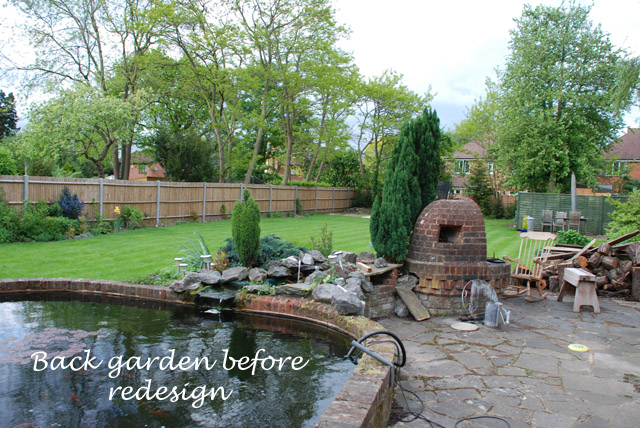 The garden is reasonably large and it requires some investment but with a plan for the whole site it means that the construction can be phased without compromising the end result.  If you know where the garden is heading, and you're planning to be in the house for a period of time, then you can work through its creation in a staged way.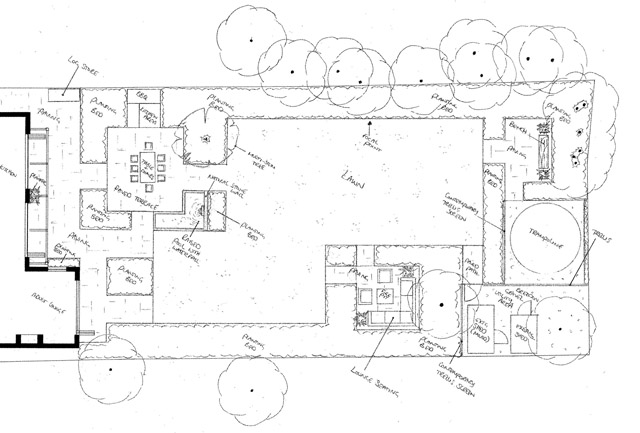 At the moment. as you'll see above, the garden is uninspiring.  There's a pond near the house which will have to be demolished to accommodate the extension and the old crazy paving is dated and unattractive.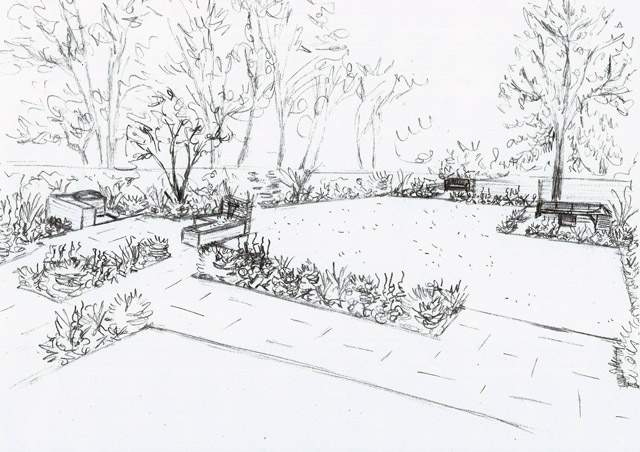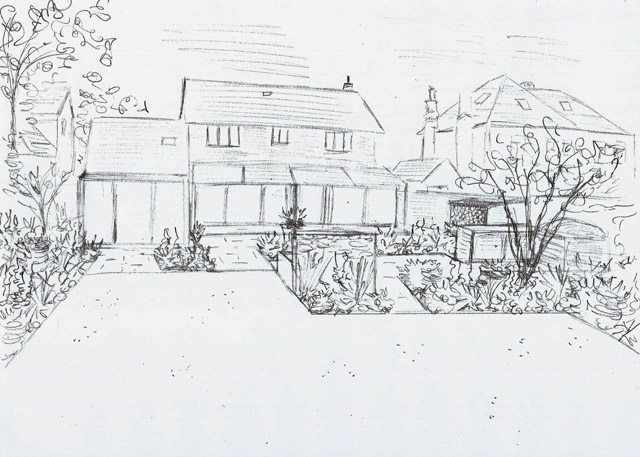 They have cleared quite a lot of the garden already and it's mostly laid to lawn so we want to create a more inspiring space which has a formal dining area, less formal lounge-seating area that catches the evening sun, and a space for their children to kick a ball around.
The idea is to create a family garden with a contemporary and elegant feel, certainly to the more formal areas around the house.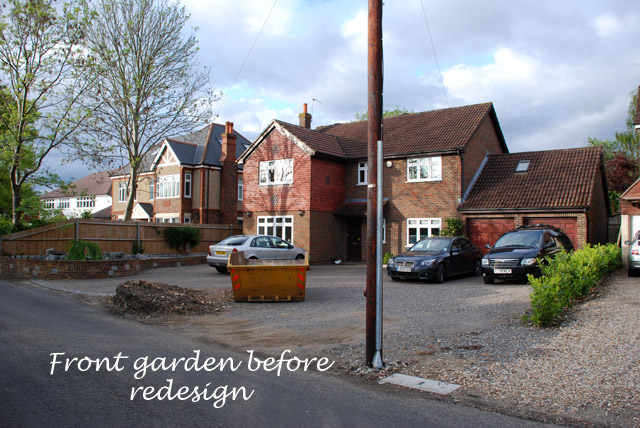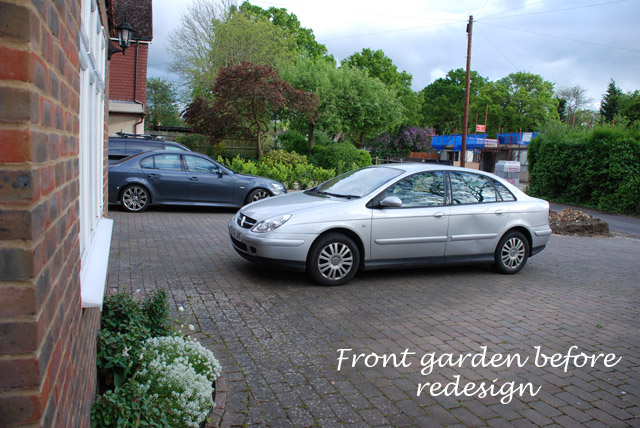 The front is huge and will easily eat cash so rather than the suggested gravel, we may initiate the layout and plan with the existing block paving which, with a bit of effort, will clean up nicely and look as good as new.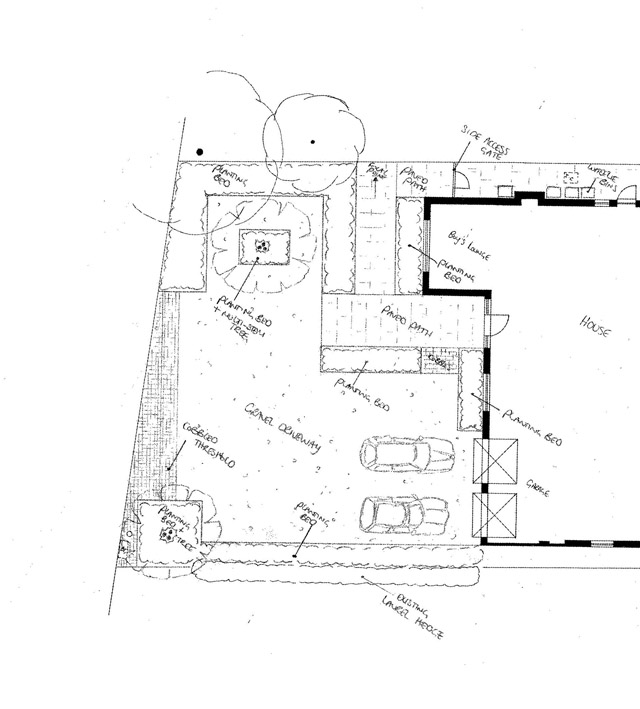 Sometimes is more about restructuring and getting the layout right – it's amazing how you can change the look and feel of a space just by changing its structure.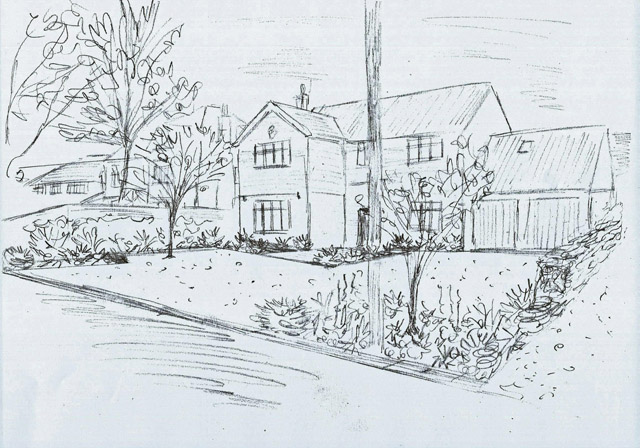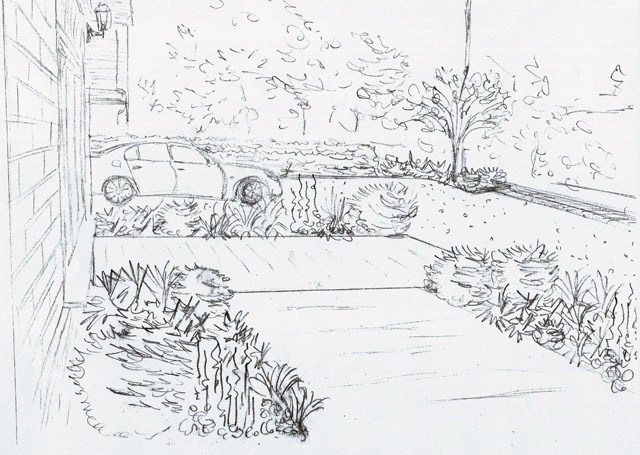 I'm looking forward to tracking the progress of the garden as it emerges over time.  I'll be involved as and when required so I'll keep you posted.