You may remember a week or so ago that I shared the concept design and sketches for a small front garden in Sutton.  We have now finalised the design and the construction phase will start in January so I thought I'd share the finished design with you.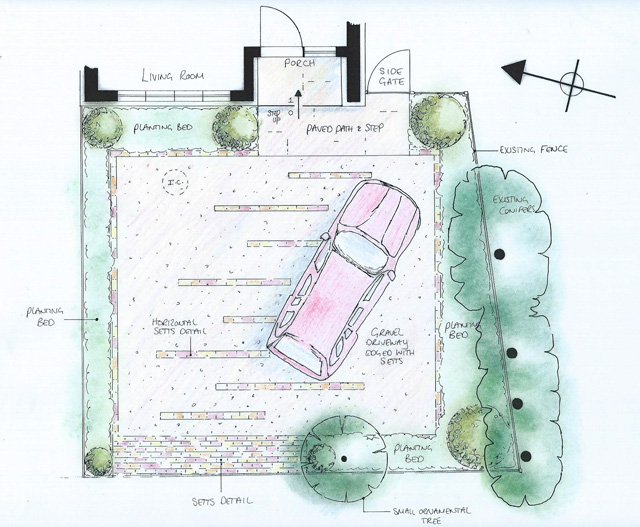 And here's a reminder of the concept sketches to help you visualise the finished garden…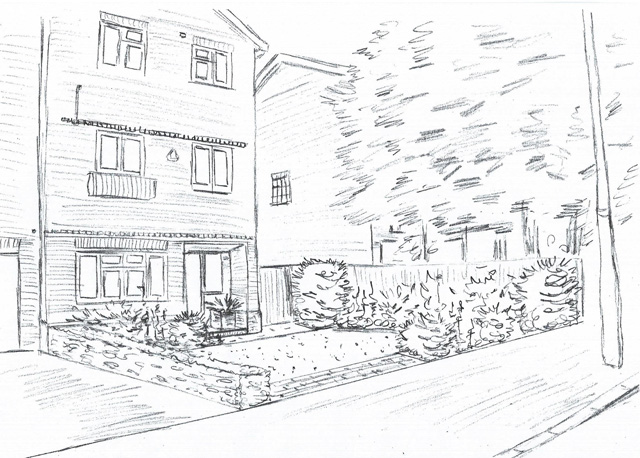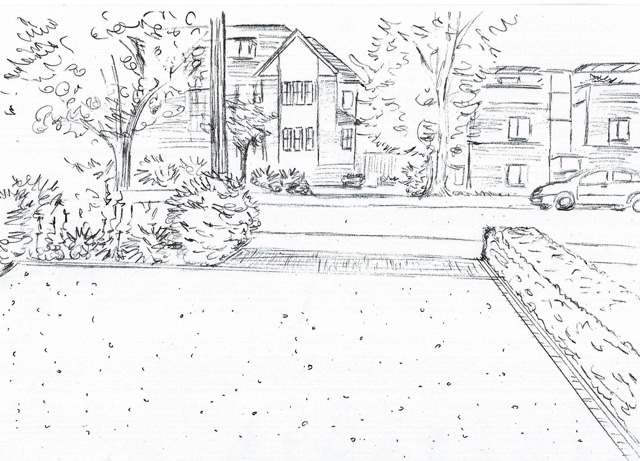 The finished design is very much in line with the concept plan, but we have chosen slightly more contemporary paving than initially envisaged to give a cleaner and more elegant look to the front of the house.
The step tread will now be bull-nosed to give a classy finish and we'll used tumbled setts to edge the driveway to bring a bit of texture.
The planting design is simple and predominantly uses evergreen shrubs.  Front gardens need to be tidy and easy to look after and also look good through the seasons.  Here is a snap-shot of the planting through the seasons…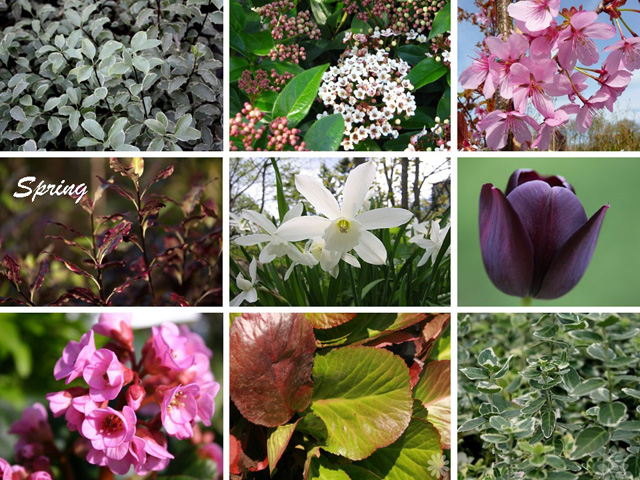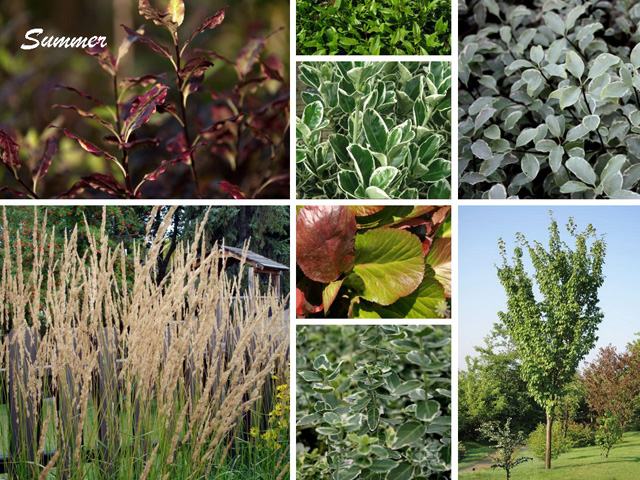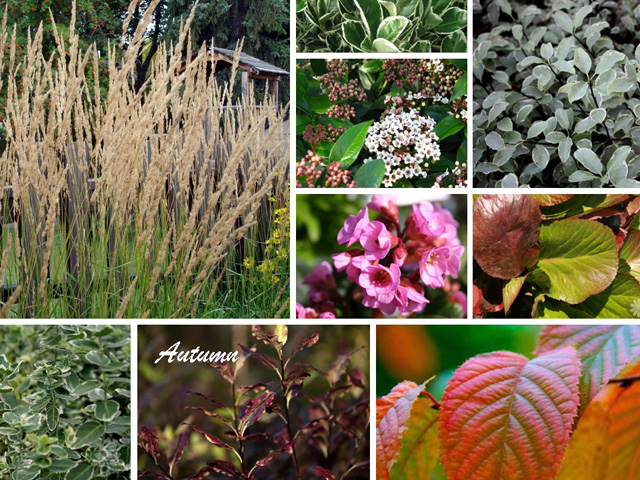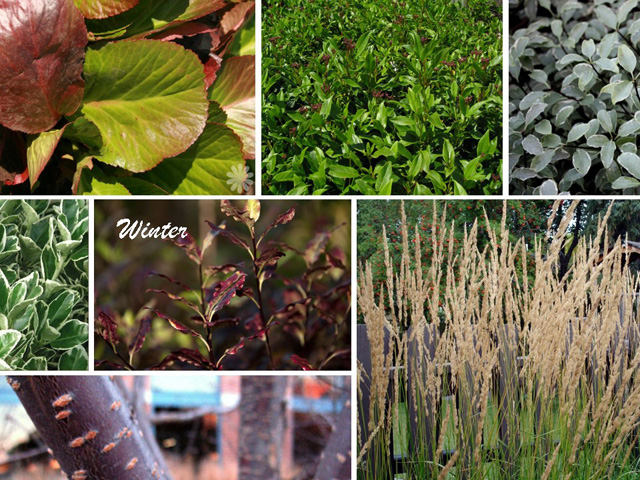 The tall calamagrostis will help to give a softness to planting whilst helping to contrast with the more rounded forms of the evergreen shrubs.
I've also incoporated plants that will provide texture and foliage interest throughout the seasons including a small ornamental tree called Prunus sargentii 'Rancho' which has blossom in the spring, colours well in the autumn and has deep purple bark for winter interest.
The key to planting small gardens is to keep it simple.  Use more than one of the same species of plant and repeat throughout the planting scheme.  This will not only look better, but it will also bring harmony into the equation.