Pittosporum 'Tom Thumb' is one of my favourite shrubs.  I love the colour and texture of the leaves, it's neat domed habit and the fact that it provides interest in the garden all year round.  It's a great plant to define pathway entrances and can also be used as a low growing hedge.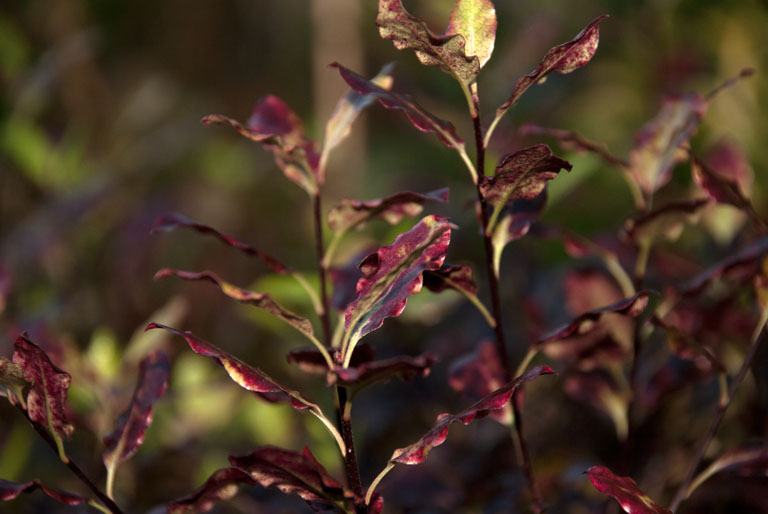 When the new leaves appear they are lime green in colour and look really fabulous against the rich dark chocolately colour of the older leaves.  All pittosporum love to be in the sun but 'Tom Thumb' and other dark leaved varieties are particularly wonderful because the more sun they get, the richer and darker the leaves become.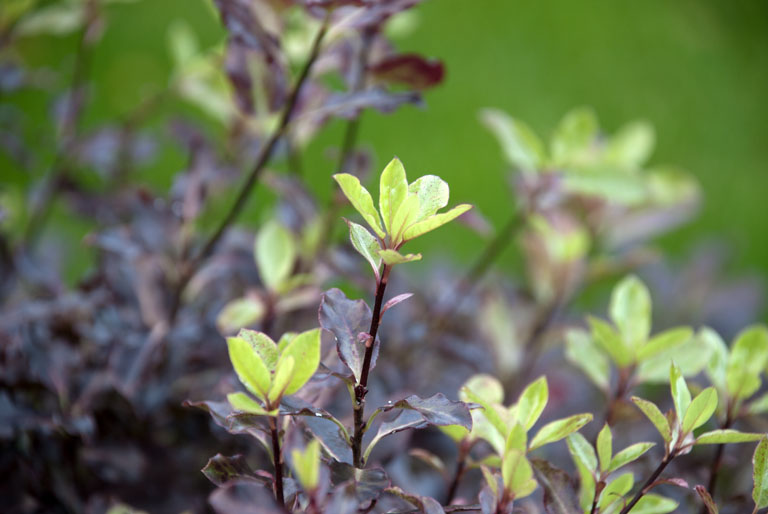 Pittosporum prefer well-drained soil in full sun but they do tolerate some shade.  I have some planted in a north facing bed which gets sun until lunchtime and they are fine there.  The harsh winter last year took its toll on pittosporum in general and I know people who lost mature specimens.  The pittosporum 'Tom Thumb' in my garden did suffer a bit, but I gave them a good feed in the spring and it seemed to bring them back to life.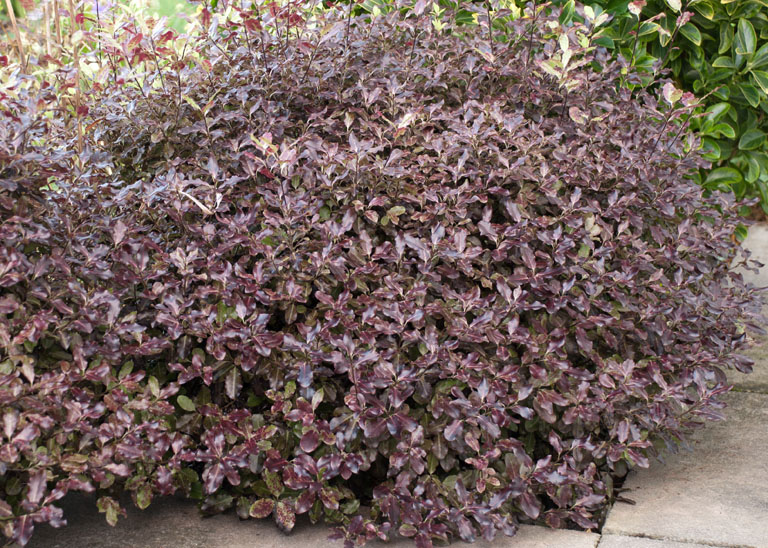 As you can see Pittorporum 'Tom Thumb' is a tidy plant which forms a neat dome-shaped mound.  It can be lightly clipped if required and therefore also makes an excellent plant for a low hedge – it can even be used as an alternative to low box hedging.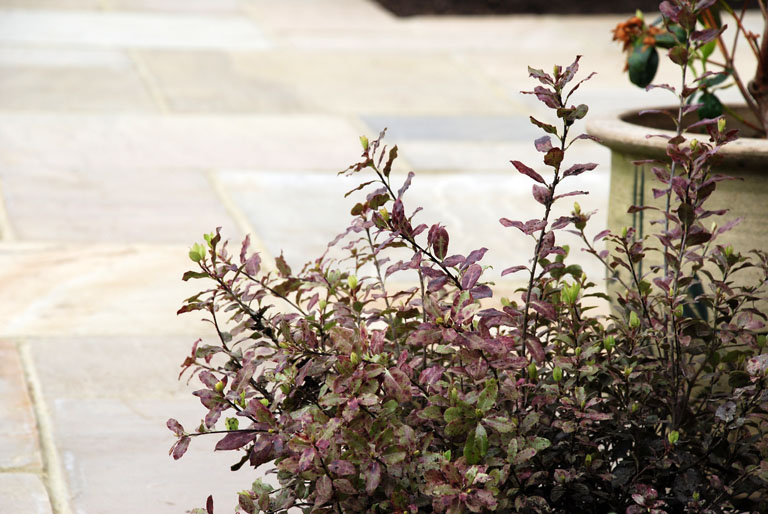 I have them planted in pots outside my front door as they provide year round interest and are generally well behaved.  They are also reasonably drought tolerant and because the front of my house faces south they can withstand the heat in the summer which can be quite overpowering out there at times.
The maximum height and spread over time is 1m but, as I said before, they can be kept lightly clipped to keep them smaller if required.  When planted in a pot they will only grow as large as the pot will allow them to – all you need to do is give them a bit of feed during the growing season and they'll be fine in pots for years.