0
Written by Lisa on 8th Mar 2016 in
Plants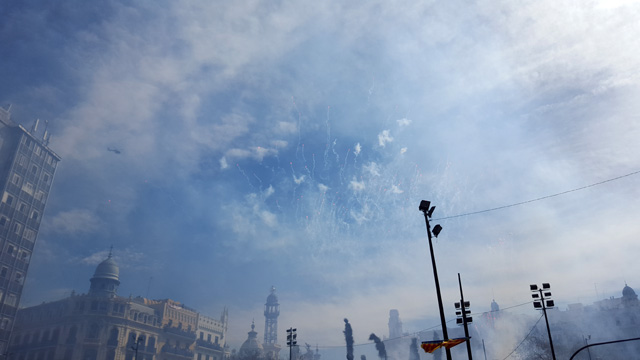 I've just returned from a weekend in Valencia. A really great City that was just warming up for their annual festival "Fallas" which takes place in 2 weeks.  We experienced lots of firecrackers (a reminder of my days in Greece at Easter) and a daily afternoon firework display in broad daylight, which felt a little bizarre!
We ended up staying just south of the City (long story involving the inability to get to Valencia without flying from London) so we got to see some of the surrounding countryside too.
There was quite a bit of farmland along the coast and it looked quite odd to see fields of palm trees, Trachycarpus and artichokes – not something you see in the UK very often!  But of course it makes sense that they would grow plants that are suitable to the climate in Spain.
This got me thinking about the plants that we choose and how we really do need to consider the surroundings in which the garden sits.  All too often in the UK you see plants, like palms, that just look odd in the setting.  There are a few gardens in Chepstow with plants that you associate with warm hot countries and it just looks odd on a wet, cold, grey day.
Coastal gardens can get away with plants that have a tropical nature about them.  It's something to do with the sea and beach location, but put these plants in amongst green fields and native hedging and they fight against their surroundings.  They just don't look comfortable
I think choosing plants that fit with the surrounding environment really is important.  It doesn't mean you can't have favourite plants or create a special themed garden, but try and look at the big picture.  If you like tropical or desert plants, it might pay to create a garden room where you can nurture your love for these plants.
But I think if you do this you need to go the whole way – create a whole garden with the same vibe, don't just plonk a palm in the middle of a garden with native shrubs and perennials…it will always look a bit odd