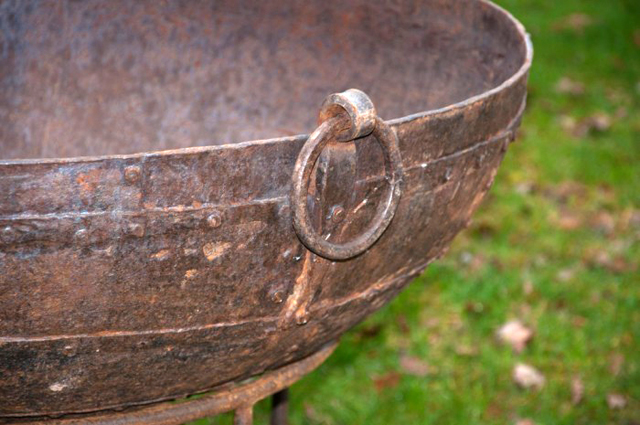 I have recently been in touch with Black Country Metal Works.  They're a family run company based in Shropshire and home to the country's largest outdoor display of decorative metal work, as well as the county's only interactive forge offering visitors the opportunity to learn more about the craft of metalworking.
Their portfolio of work is extensive, ranging from interior decorations and ornaments to sculpture, accessories and furniture for the garden so I thought it might be nice to share some ideas for adding the finishing touches to your garden…
1. Rooster weather vane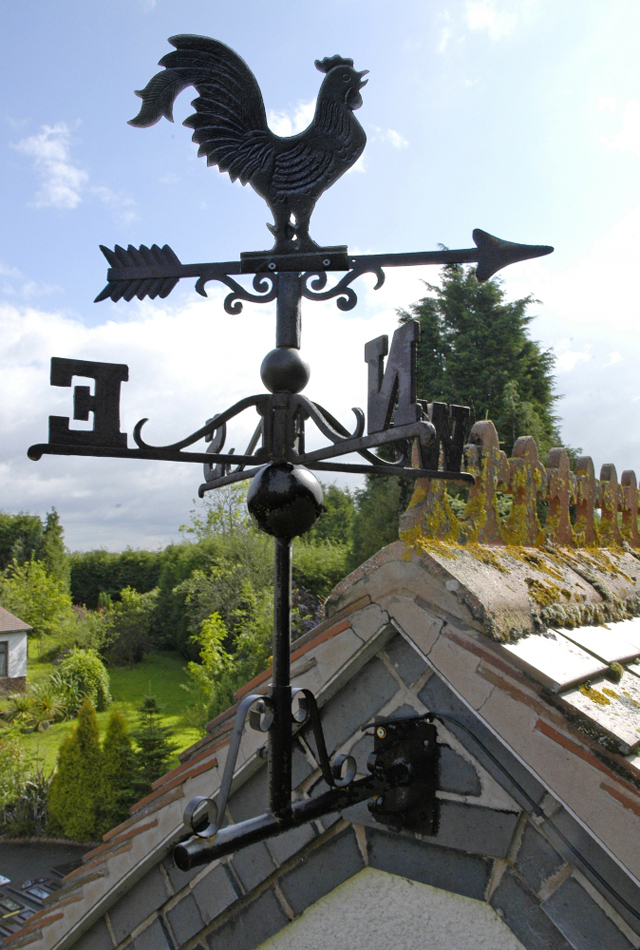 We have a weather vane on the roof of our house and it's amazing how often we look at it.  I guess because we now live on the side of a hill so it's often windy!  But I think they add a bit of character, especially in the countryside.  You can see the full range of their weather vanes here.
2. Copper outdoor corner lantern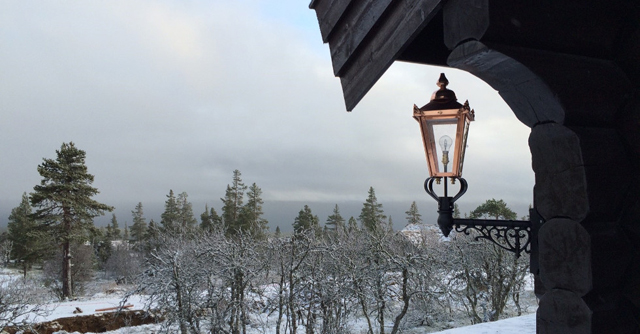 This photograph was taken in Norway by one of their clients and I think the copper finish helps to bring a bit of warmth to the scene.  Corner lamps are a cute way to light both walls of the house.
3. Armillary Sundials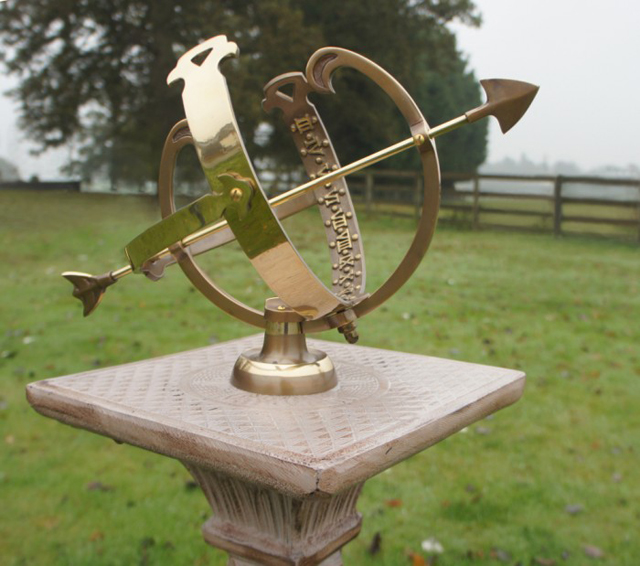 Focal points in the garden draw you outside and garden art can take many forms.  I love these Armillary sundials which bring a bit of history as well as interest in the garden not to mention the ability to tell the time (if you're without your watch of mobile phone!).
4. Garden candlelights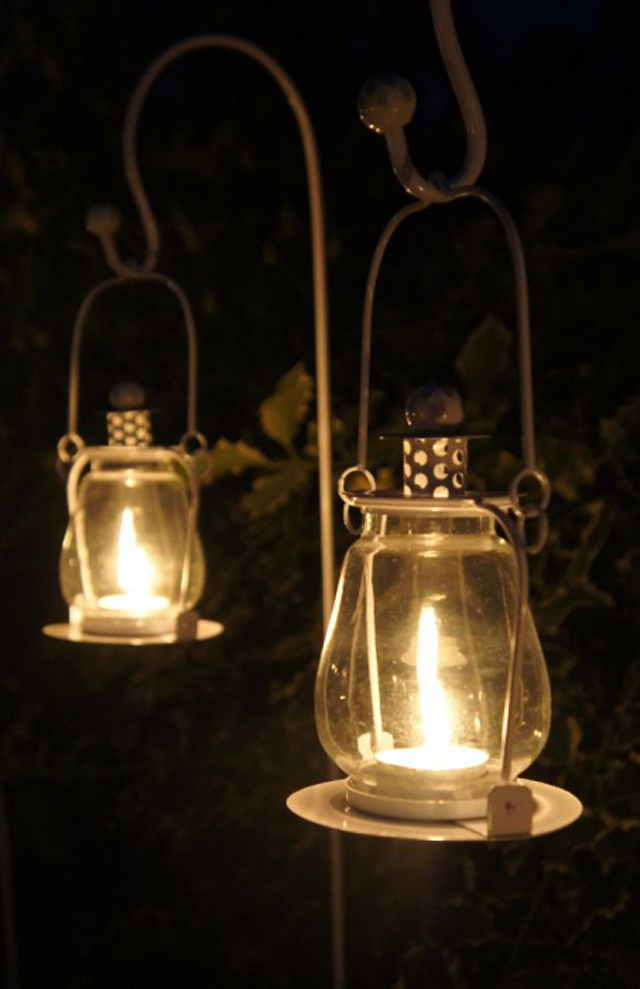 Ambient lighting in the garden can be as simple as using candles and these lanterns hang on a shepherd's hook so have the added bonus of being mobile.  They come in a range of colours too.
5. Plant Supports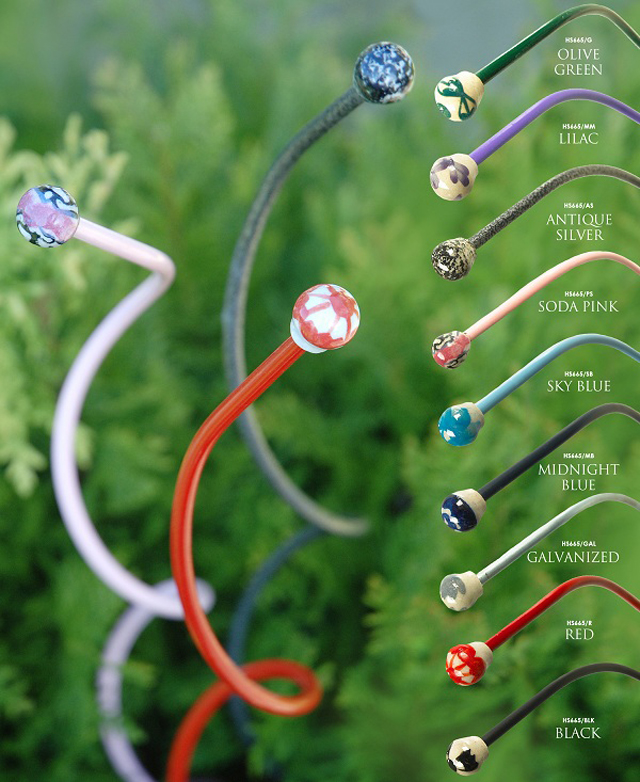 Plant supports come in many guises, from obelisks to trellis to twigs of hazel, but I thought these twisted supports were quite fun.
6. Kadai iron fire pit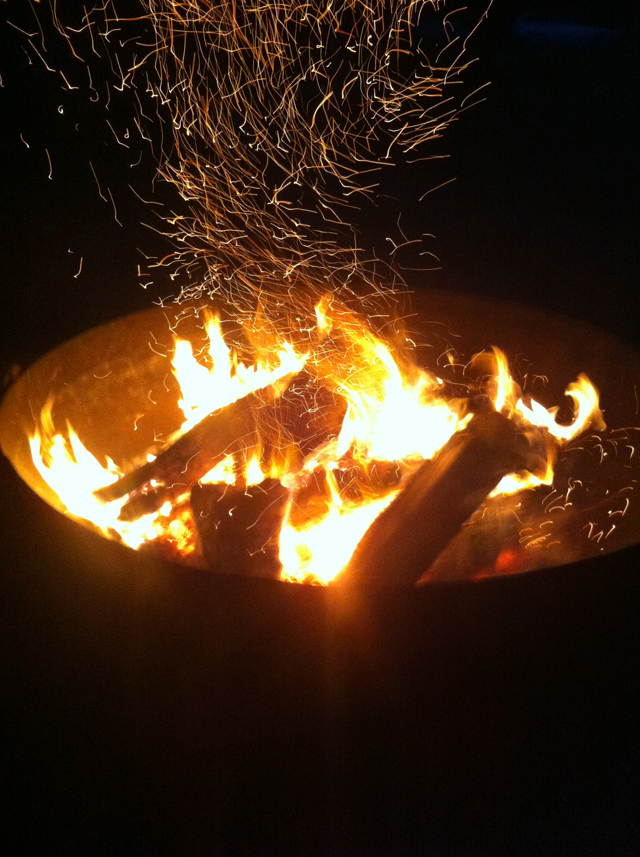 I love a bonfire, who doesn't, and we've had a few since we've been here.  It takes me back to my childhood when my mum used to put potatoes in the embers to bake…somehow they always tasted so much better!
Fire pits are really popular now and these Kadai fire bowls are just the ticket if you want to warm things up a bit.  The photograph at the top of the post is a close-up of one of the bowls when it's not in full swing.  You can find full details of their fire pit range here.
7. Garden Cloches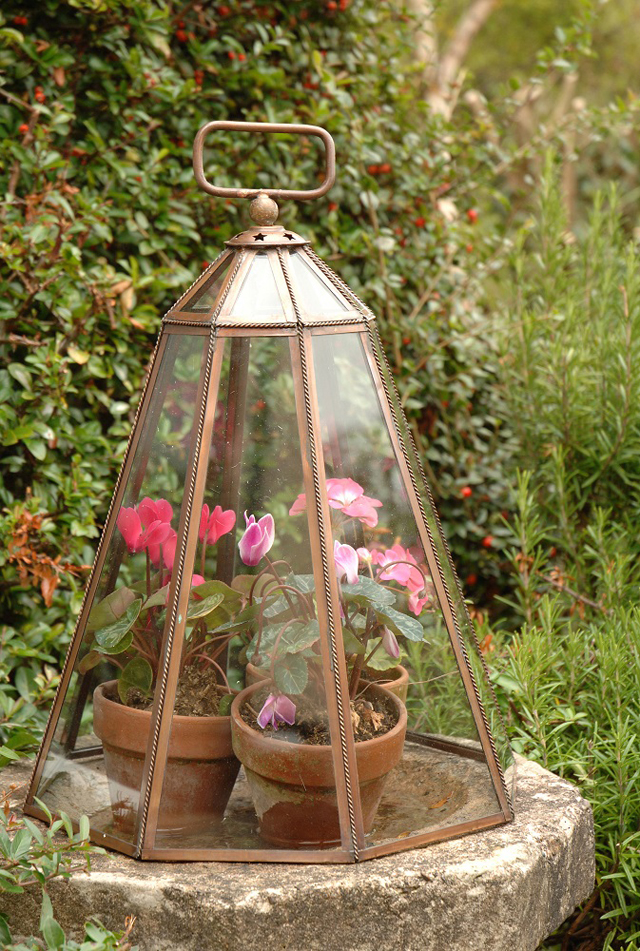 Garden cloches add a bit of additional structure and of course are perfect for a potager or vegetable garden where they also have a purpose of nurturing young plants.
8. Iron bench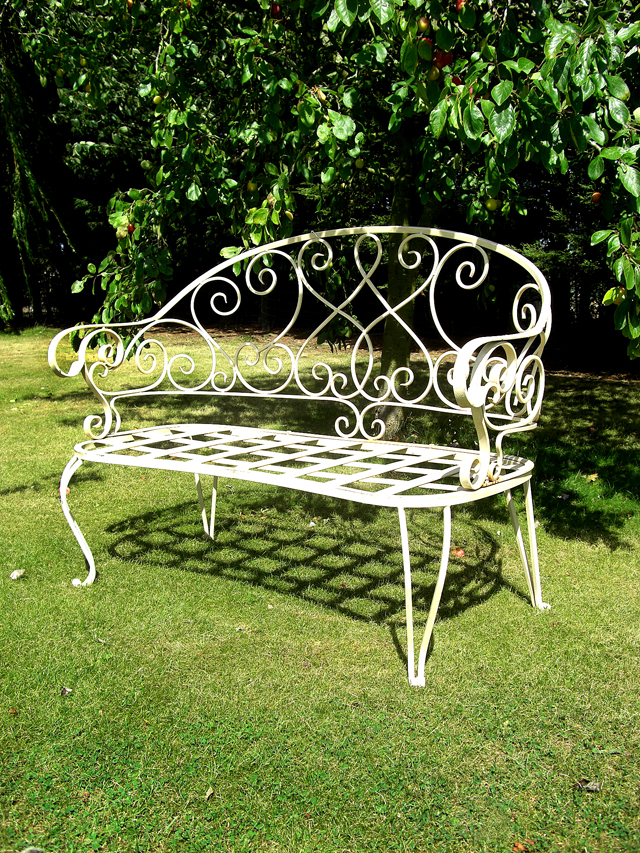 Benches come in all shapes and sizes and I thought this pretty iron bench gives a sense of an English summer.  As you know, I love using benches as focal points as they make you want to journey down the garden so if its main purpose is to be looked at then why not choose something a little more ornate.
9. Bistro Table and Chairs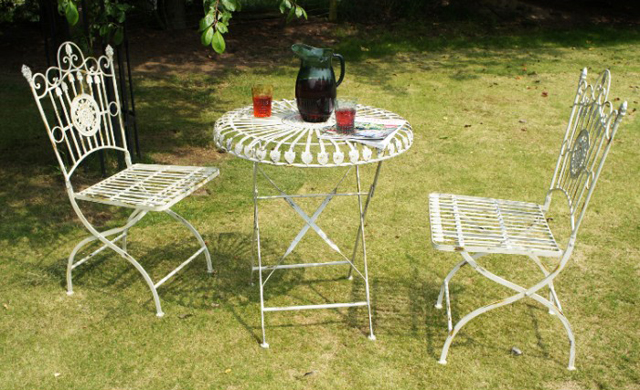 Even in large gardens it's nice to have a more intimate area to sit.  Bistro table and chairs are perfect for small spaces whether that's somewhere to eat breakfast or in a small courtyard garden where you don't have the space for anything else.
Black Country Metal Work have a full range of different furniture so it's worth a look.  Full range is here.
10. Ornate round planter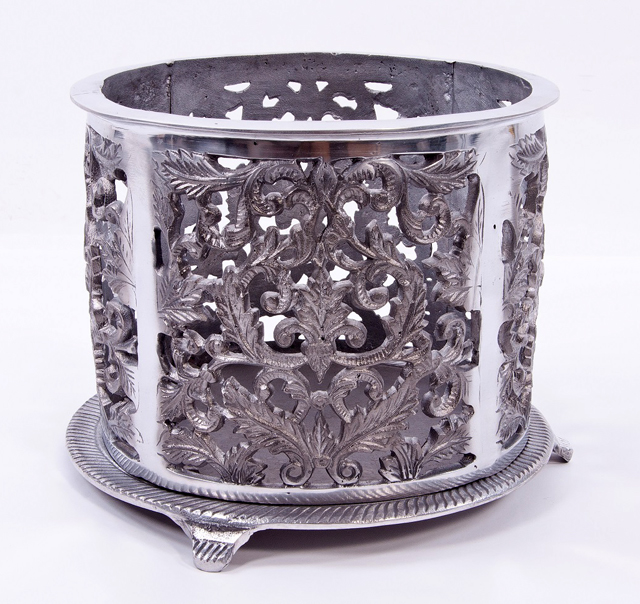 Planters come in many shapes and sizes and these are a bit different.  This particular planter is cast in aluminium and is available in a range of colours and there are other shapes and sizes too.
I hope we've given you a bit of inspiration.  Do go and have a look at the Black Country Metal Works website if you want to see more.