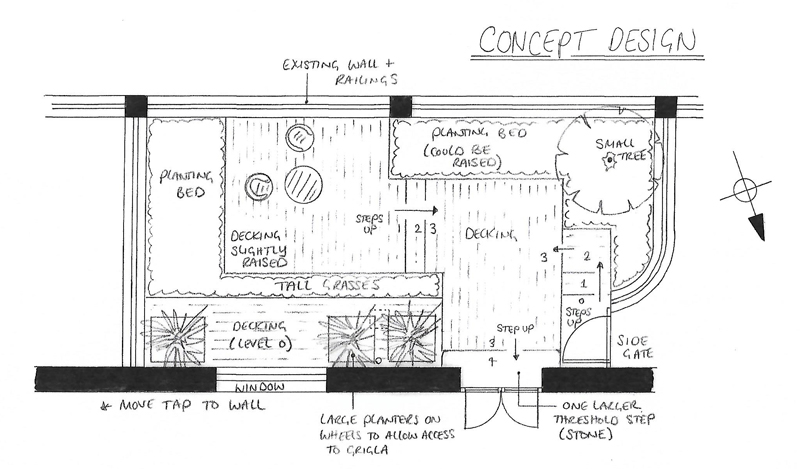 I've recently been working with a client in Milan who wanted some help to transform her small and tricky courtyard garden.  To add to the challenges of the site, she lives in a conservation area and this means that she's not allowed to construct anything that will involve excavation or concrete.
It's a tiny little garden space and at the moment is hardly used because it's a bit dark and dingy and in summer becomes a haven for mosquitoes.  It's also not very private and the steps down from the back doors act as a barrier between inside and out.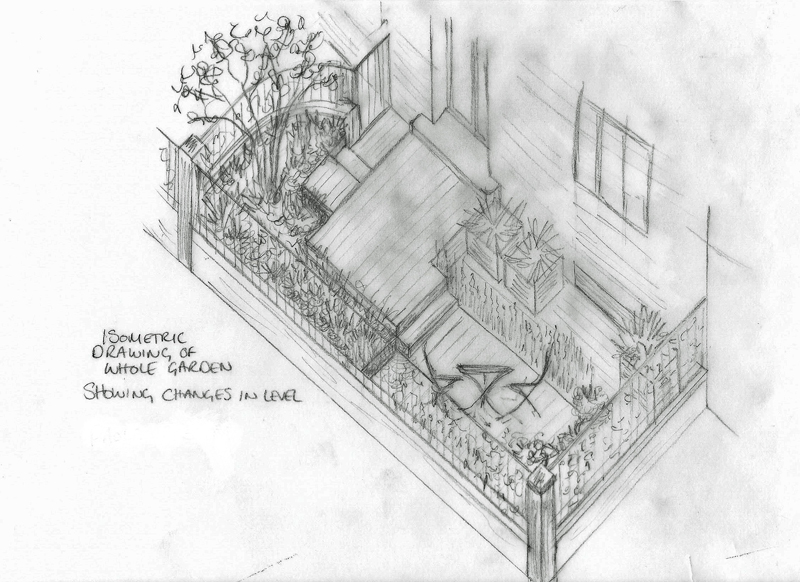 The design for the new garden will bridge the height difference between inside and out with a raised decked platform, leading down to the main terrace area below.
Rather than removing the existing concrete against the house wall, this will be covered with decking so that it enables access to the inspection cover and still enables air and light into the cellar. Large planters on wheels will soften the marriage between the decking and house wall.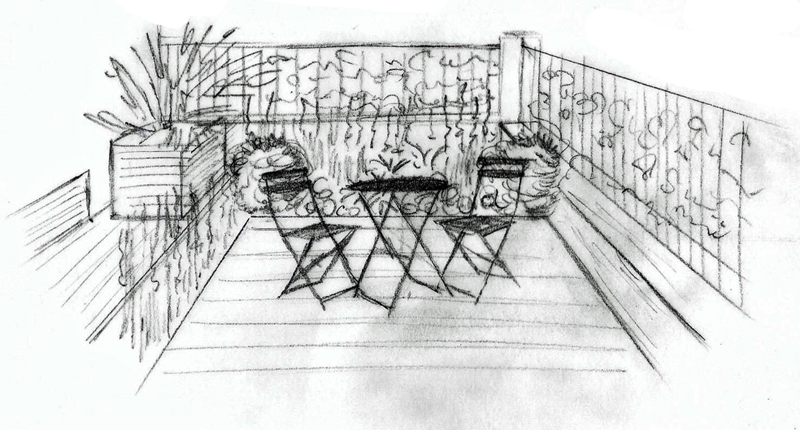 I'm so looking forward to seeing this garden when it's built as I think it will completely transform the way my client uses the garden.  I'll keep you posted as and when that happens.